Welsh Parliament votes to withhold consent from UK bill that would scrap 1000s of EU laws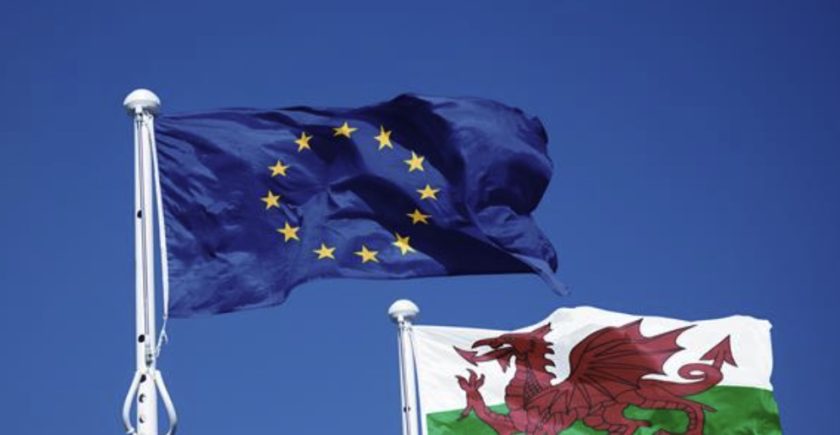 This article is old - Published: Tuesday, Mar 28th, 2023
The Welsh Parliament has formally refused consent for the UK Government's Retained EU Law (REUL) Bill in a vote this evening, Tuesday 28th March. ‌​‌‌‌​‌‌‍‌​‌‌‌​‌​‍‌​‌‌‌​‌​
The UK Government has introduced the Retained EU Law (Revocation and Reform) Bill, a controversial piece of legislation aimed at repealing or replacing around 2,400 articles of REUL by the end of 2023. ‌​‌‌‌​‌‌‍‌​‌‌‌​‌​‍‌​‌‌‌​‌​
The bill has sparked concerns over the potential loss of vital laws relating to the environment, workers' rights, and food standards, and has been met with opposition from the Welsh Government. ‌​‌‌‌​‌‌‍‌​‌‌‌​‌​‍‌​‌‌‌​‌​
During its 50-year membership in the European Union, the UK adopted a wide range of European laws that promoted fair competition within the European Single Market and drove up standards across the EU. ‌​‌‌‌​‌‌‍‌​‌‌‌​‌​‍‌​‌‌‌​‌​
Upon leaving the EU, the UK Parliament passed the European Union (Withdrawal) Act 2018, which effectively transferred almost all EU law into UK law to maintain stability and avoid chaos for businesses and consumers. ‌​‌‌‌​‌‌‍‌​‌‌‌​‌​‍‌​‌‌‌​‌​
The Retained EU Law Bill, introduced on 22 September 2022, aims to remove most REUL by the end of 2023, unless preserved by one of the UK's four governments. ‌​‌‌‌​‌‌‍‌​‌‌‌​‌​‍‌​‌‌‌​‌​
The bill also grants Ministers the power to preserve, repeal, or replace REUL "as they consider appropriate," raising concerns over the potential sidelining of democratic parliamentary scrutiny. ‌​‌‌‌​‌‌‍‌​‌‌‌​‌​‍‌​‌‌‌​‌​
Speaking after the vote, Mick Antoniw, the Welsh Government's Counsel General and Minister for the Constitution, said: ‌​‌‌‌​‌‌‍‌​‌‌‌​‌​‍‌​‌‌‌​‌​
Today the Senedd sent a loud and clear message – the Retained EU Law Bill is bad for Wales and should be withdrawn by the UK government. ‌​‌‌‌​‌‌‍‌​‌‌‌​‌​‍‌​‌‌‌​‌​

The Bill would change a raft of legal standards without any clear idea of the implications of doing so. This is a reckless and irresponsible approach to vital standards that improve people's quality of life. ‌​‌‌‌​‌‌‍‌​‌‌‌​‌​‍‌​‌‌‌​‌​

It would also give UK government Ministers authority to legislate in devolved areas. Both the Senedd and the Scottish Parliament have both been clear that this is an unacceptable encroachment on the democratically established devolution settlement. ‌​‌‌‌​‌‌‍‌​‌‌‌​‌​‍‌​‌‌‌​‌​

I welcome the result of this vote and will continue to stand up for Wales by opposing this legislation. ‌​‌‌‌​‌‌‍‌​‌‌‌​‌​‍‌​‌‌‌​‌​
Legislative Consent Motion votes are held when the UK government wishes to legislate on a subject matter which is devolved. Constitutional convention requires the Senedd to give consent to the legislation before it can be passed in Westminster. ‌​‌‌‌​‌‌‍‌​‌‌‌​‌​‍‌​‌‌‌​‌​
The Senedd has joined the Scottish Parliament in voting to withhold consent for the Retained EU Law Bill. ‌​‌‌‌​‌‌‍‌​‌‌‌​‌​‍‌​‌‌‌​‌​
Earlier this year a Senedd Committee outlined serious concerns about the Retained EU Law Bill and the impact it could have on the certainty and quality of law affecting Wales. ‌​‌‌‌​‌‌‍‌​‌‌‌​‌​‍‌​‌‌‌​‌​
The Legislation, Justice and Constitution Committee laid out concerns on how the Bill concentrates too much power in the hands of government Ministers, bypassing the role of parliaments, including the Senedd. ‌​‌‌‌​‌‌‍‌​‌‌‌​‌​‍‌​‌‌‌​‌​
The Bill is currently at report stage in the House of Lords as part of the scrutiny process. ‌​‌‌‌​‌‌‍‌​‌‌‌​‌​‍‌​‌‌‌​‌​
‌​‌‌‌​‌‌‍‌​‌‌‌​‌​‍‌​‌‌‌​‌​
Spotted something? Got a story? Send a Facebook Message | A direct message on Twitter | Email: News@Deeside.com
---
Latest News
---