Welsh Government announcement on schools today with 3 to 7 year olds expected to return from 22 February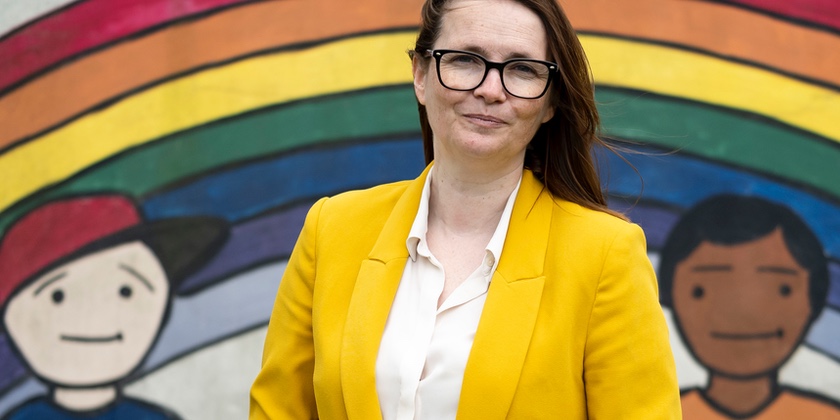 This article is old - Published: Friday, Feb 5th, 2021
Primary school children across Wales will begin a phased return to school after half-term education minister Kirsty Williams is expected to announce later today. ‌​‌‌‌​‌‌‍‌​‌‌‌​‌​‍‌​‌‌‌​‌​
First Minister Mark Drakeford indicated last week that face to face learning for foundation phase pupils – those aged between 3 and 7 years old – would begin from 22 February, if infections continue to reduce. ‌​‌‌‌​‌‌‍‌​‌‌‌​‌​‍‌​‌‌‌​‌​
Rates have fallen significantly in many parts of Wales, however they remain stubbornly high in Flintshire. ‌​‌‌‌​‌‌‍‌​‌‌‌​‌​‍‌​‌‌‌​‌​
The rolling seven day infection rate – a key benchmark – up to January 30, stood at 228 per 100,000 population, nearly double that of the overall rate in Wales of 126 per 100,000. ‌​‌‌‌​‌‌‍‌​‌‌‌​‌​‍‌​‌‌‌​‌​
Mr Drakeford said last week that if rates remain high in certain areas, some "flexibility may be necessary to allow local authorities to respond to the individual circumstances they face." ‌​‌‌‌​‌‌‍‌​‌‌‌​‌​‍‌​‌‌‌​‌​
Unions have been in discussion with the Welsh government regarding further safety measures being implemented in schools. ‌​‌‌‌​‌‌‍‌​‌‌‌​‌​‍‌​‌‌‌​‌​
Teaching union NASUWT national officer for Wales, Neil Butler told BBC Wales this morning: "We haven't received a copy of exactly what the minister is going to say." ‌​‌‌‌​‌‌‍‌​‌‌‌​‌​‍‌​‌‌‌​‌​
"The Welsh Government have been talking to us this last week, I wouldn't go as far by the way to say these have been negotiations, because my understanding of negotiations is there's some, there's some give and take." ‌​‌‌‌​‌‌‍‌​‌‌‌​‌​‍‌​‌‌‌​‌​
"Joint education unions have given a large number of mitigations that we want to see before (schools open), we've yet to hear back from the Welsh Government to whether any of those mitigations have been accepted." ‌​‌‌‌​‌‌‍‌​‌‌‌​‌​‍‌​‌‌‌​‌​
"So we are waiting with bated breath as to what's going to be announced today." ‌​‌‌‌​‌‌‍‌​‌‌‌​‌​‍‌​‌‌‌​‌​
Plaid Cymru's Shadow Minister for Education, Siân Gwenllian MS has called for additional measures to keep schools safe and open. ‌​‌‌‌​‌‌‍‌​‌‌‌​‌​‍‌​‌‌‌​‌​
Ms Gwenllian says that the Welsh Government's current approach – with community lockdown as the lever they seem able to pull – is limited in its approach, and more could be done to stop educational premises having to close. These measures include: ‌​‌‌‌​‌‌‍‌​‌‌‌​‌​‍‌​‌‌‌​‌​
She has suggested that within each vaccination priority group, move school staff and other key workers, including those that drive school transport, to the top of the list. ‌​‌‌‌​‌‌‍‌​‌‌‌​‌​‍‌​‌‌‌​‌​
And "early identification through school-wide testing is key, particularly when children can often be asymptomatic and yet still transmit the virus." ‌​‌‌‌​‌‌‍‌​‌‌‌​‌​‍‌​‌‌‌​‌​
Ms Gwenllian has called for a clear catch up education plan, including better monitoring and measurement of digital poverty in Welsh learners. ‌​‌‌‌​‌‌‍‌​‌‌‌​‌​‍‌​‌‌‌​‌​
"It's been a year of disrupted education but surely the Labour Welsh Government has learnt some lessons about how to open schools safely in the meantime? ‌​‌‌‌​‌‌‍‌​‌‌‌​‌​‍‌​‌‌‌​‌​
"The only lever government seems to be able to pull is lockdown. When community transmission is high, they lock us down, and schools inevitably close again. Only when infection rates have dropped in the community, do schools re-open. This approach, while simple, is far too limited. ‌​‌‌‌​‌‌‍‌​‌‌‌​‌​‍‌​‌‌‌​‌​
"Parents, learners and staff need reassurance that the school environment is safe, and there are certainly things that can be done to give them confidence, such as more extensive use of ventilation, school workers moved to the top of their vaccine priority group, and schools must be given all options to enable adequate social distancing in classrooms." The Shadow Minister for Education said. ‌​‌‌‌​‌‌‍‌​‌‌‌​‌​‍‌​‌‌‌​‌​
During the current lockdown period schools and colleges have remained open for children of critical workers and vulnerable learners, for others schooling has taken place at home. ‌​‌‌‌​‌‌‍‌​‌‌‌​‌​‍‌​‌‌‌​‌​
In an open letter to residents Flintshire Council leader Cllr Ian Roberts said yesterday, as the "Council's Cabinet Member for Education & Youth, and a former teacher,  I understand how difficult it has been for some to home school their children." ‌​‌‌‌​‌‌‍‌​‌‌‌​‌​‍‌​‌‌‌​‌​
"To do this at the same time as having to work from home, as many of you have done, or whilst worrying about your family finances whilst furloughed from work will be doubly difficult." ‌​‌‌‌​‌‌‍‌​‌‌‌​‌​‍‌​‌‌‌​‌​
"Parents and carers have met this challenge head on." ‌​‌‌‌​‌‌‍‌​‌‌‌​‌​‍‌​‌‌‌​‌​
"We are in admiration of the way that you have helped and guided your children to continue to learn." ‌​‌‌‌​‌‌‍‌​‌‌‌​‌​‍‌​‌‌‌​‌​
"Working within Welsh Government guidelines, and according to the latest scientific evidence, we hope to return to normal school provision as soon as it is safe to do so." ‌​‌‌‌​‌‌‍‌​‌‌‌​‌​‍‌​‌‌‌​‌​
The Welsh government press conference will take place at 12.15pm today, Friday February 5th. ‌​‌‌‌​‌‌‍‌​‌‌‌​‌​‍‌​‌‌‌​‌​
‌​‌‌‌​‌‌‍‌​‌‌‌​‌​‍‌​‌‌‌​‌​
‌​‌‌‌​‌‌‍‌​‌‌‌​‌​‍‌​‌‌‌​‌​
‌​‌‌‌​‌‌‍‌​‌‌‌​‌​‍‌​‌‌‌​‌​
‌​‌‌‌​‌‌‍‌​‌‌‌​‌​‍‌​‌‌‌​‌​
‌​‌‌‌​‌‌‍‌​‌‌‌​‌​‍‌​‌‌‌​‌​
‌​‌‌‌​‌‌‍‌​‌‌‌​‌​‍‌​‌‌‌​‌​
‌​‌‌‌​‌‌‍‌​‌‌‌​‌​‍‌​‌‌‌​‌​
‌​‌‌‌​‌‌‍‌​‌‌‌​‌​‍‌​‌‌‌​‌​
‌​‌‌‌​‌‌‍‌​‌‌‌​‌​‍‌​‌‌‌​‌​
Spotted something? Got a story? Send a Facebook Message | A direct message on Twitter | Email: News@Deeside.com
---
Latest News
---