Warning to parents over Fortnite credit card spending in run-up to Black Friday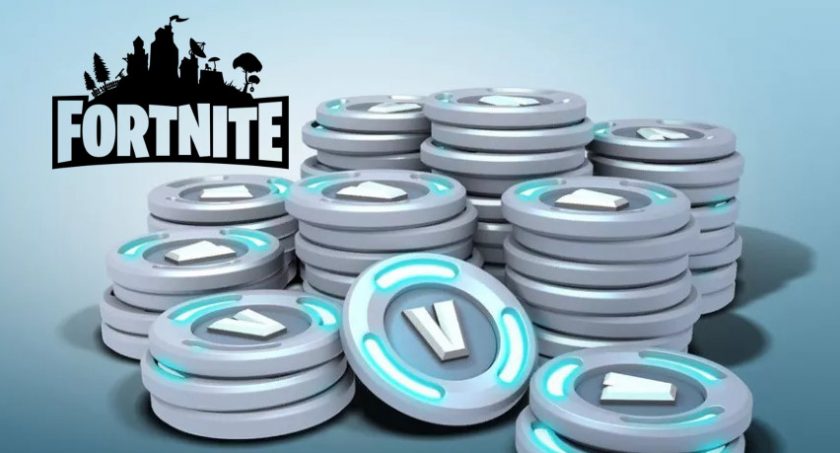 This article is old - Published: Tuesday, Nov 20th, 2018

Parents are being warned that they could unknowingly be legally liable for some credit card expenditure that their children make using card details stored in games console accounts. ‌​‌‌‌​‌‌‍‌​‌‌‌​‌​‍‌​‌‌‌​‌​
The warning follows numerous reports of parents discovering apparently unauthorised expenditure, often totaling hundreds of pounds, only to find that their children have purchased in-game currency such Fortnite's V-Bucks, through a console. ‌​‌‌‌​‌‌‍‌​‌‌‌​‌​‍‌​‌‌‌​‌​
The caution comes from leading legal protection and advice provider ARAG. ‌​‌‌‌​‌‌‍‌​‌‌‌​‌​‍‌​‌‌‌​‌​
"A lot of parents have been shocked to see how quickly a child can run up a large, unauthorised credit card bill, buying V-Bucks or another in-game currency." comments Hector Stamboulieh, In-House Counsel at ARAG. ‌​‌‌‌​‌‌‍‌​‌‌‌​‌​‍‌​‌‌‌​‌​
"Some are then doubly surprised to find that they can't necessarily fall back on the usual protections that credit cards have to provide, by law." ‌​‌‌‌​‌‌‍‌​‌‌‌​‌​‍‌​‌‌‌​‌​
"It's especially important that parents are aware of this risk as we approach Black Friday and Christmas, which are among the busiest times for games console sales." ‌​‌‌‌​‌‌‍‌​‌‌‌​‌​‍‌​‌‌‌​‌​
"Whether a parent has entered their credit card details to purchase films, games or a subscription or the child has got hold of the card and used it themselves, it may be hard to claim that the purchase is truly unauthorised and that the parent hasn't been negligent in taking care of their account details. Besides, what parent is going to risk involving the police by claiming their child used a card without permission, potentially fraudulently." ‌​‌‌‌​‌‌‍‌​‌‌‌​‌​‍‌​‌‌‌​‌​
Hector adds that, initially, the best recourse for parents may be to pursue a refund for the in-game currency purchase from the console or game provider. ‌​‌‌‌​‌‌‍‌​‌‌‌​‌​‍‌​‌‌‌​‌​
If unsuccessful, they should seek specialist legal advice. ‌​‌‌‌​‌‌‍‌​‌‌‌​‌​‍‌​‌‌‌​‌​
"We've heard several cases of companies refunding the purchases when a parent has challenged them about it, but this is presented as a 'gesture of goodwill' and it seems clear that it's a one-time-only offer. ‌​‌‌‌​‌‌‍‌​‌‌‌​‌​‍‌​‌‌‌​‌​
Whether some console providers may be concerned about a potential backlash from parents or are perhaps unwilling to defend such disputes legally, this doesn't seem particularly fair, as it amounts to a 'don't ask, don't get' policy." ‌​‌‌‌​‌‌‍‌​‌‌‌​‌​‍‌​‌‌‌​‌​
It is possible for parents to use software controls on consoles and other platforms to restrict expenditure on cards that they may have to input for other purposes. But these are not always easy to implement, and children can be clever in finding ways around them. ‌​‌‌‌​‌‌‍‌​‌‌‌​‌​‍‌​‌‌‌​‌​
"It isn't always easy for parents to educate themselves about the often complicated parental controls available, especially when their children may use a number of different platforms." adds ARAG's Underwriting and Marketing Director, David Haynes. ‌​‌‌‌​‌‌‍‌​‌‌‌​‌​‍‌​‌‌‌​‌​
"Even then, all it might take is for them to allow the child access for something as innocent as extending screen-time, only to find themselves with a massive bill, a few weeks later." ‌​‌‌‌​‌‌‍‌​‌‌‌​‌​‍‌​‌‌‌​‌​
"In-game currencies obviously obscure the real cost of items that are being bought within a video game. Most children wouldn't deliberately spend hundreds of pounds on a parent's credit card without permission, but translating them into fantasy currencies in a fantasy world disassociates them from real money." ‌​‌‌‌​‌‌‍‌​‌‌‌​‌​‍‌​‌‌‌​‌​
In 2017, an 11-year old ran up a £6,000 bill over just two weekends, after his father had entered his credit card details into an account linked to an iPad that the boy used to play games, though the money was later refunded. ‌​‌‌‌​‌‌‍‌​‌‌‌​‌​‍‌​‌‌‌​‌​
The problem isn't new, but the sheer popularity of games like Fortnite at the moment means that a lot of parents are being exposed to this risk and some are getting caught out." ‌​‌‌‌​‌‌‍‌​‌‌‌​‌​‍‌​‌‌‌​‌​
Spotted something? Got a story? Send a Facebook Message | A direct message on Twitter | Email: News@Deeside.com
---
Latest News
Children and young people in Wales face 'eye watering' wait for ADHD and Autism assessments, says commissioner
"This could be good news for Northop Hall," UK Government plans to relocate migrants away from hotels
---