Want to get paid for your passion? A unique opportunity has arisen to take over a hugely popular small sided football league in Deeside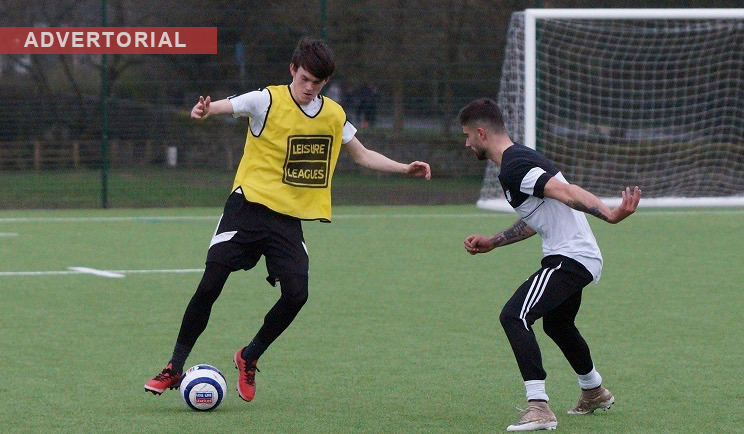 This article is old - Published: Monday, Feb 24th, 2020
Advertorial: ‌​‌‌‌​‌‌‍‌​‌‌‌​‌​‍‌​‌‌‌​‌​
Steve Hogan recognised the potential of small sided football as a growing industry a decade ago. ‌​‌‌‌​‌‌‍‌​‌‌‌​‌​‍‌​‌‌‌​‌​
After spending most of his working life in the corporate sector, Steve got tired of driving 40,000 miles a year for his work and wanted to do something a little closer to home. ‌​‌‌‌​‌‌‍‌​‌‌‌​‌​‍‌​‌‌‌​‌​
In 2010 Steve took on a Leisure Leagues franchise, developing and growing the hugely popular adult 5-a-side league at Deeside Leisure Centre. ‌​‌‌‌​‌‌‍‌​‌‌‌​‌​‍‌​‌‌‌​‌​
Steve, a semi pro referee, is a trailblazer for Leisure Leagues, he became the brands very first partner. ‌​‌‌‌​‌‌‍‌​‌‌‌​‌​‍‌​‌‌‌​‌​
Today, there are over 130 franchisees operating across the UK and Europe. ‌​‌‌‌​‌‌‍‌​‌‌‌​‌​‍‌​‌‌‌​‌​
The idea behind Leisure Leagues began in 1980 when a small group of facility managers began running multi division 5-a-side leagues in sports halls across the UK. ‌​‌‌‌​‌‌‍‌​‌‌‌​‌​‍‌​‌‌‌​‌​
Fast forward to 2020 and the brand, which sprung from those early days is now the world's largest 5,6 and 7-a-side football league provider. ‌​‌‌‌​‌‌‍‌​‌‌‌​‌​‍‌​‌‌‌​‌​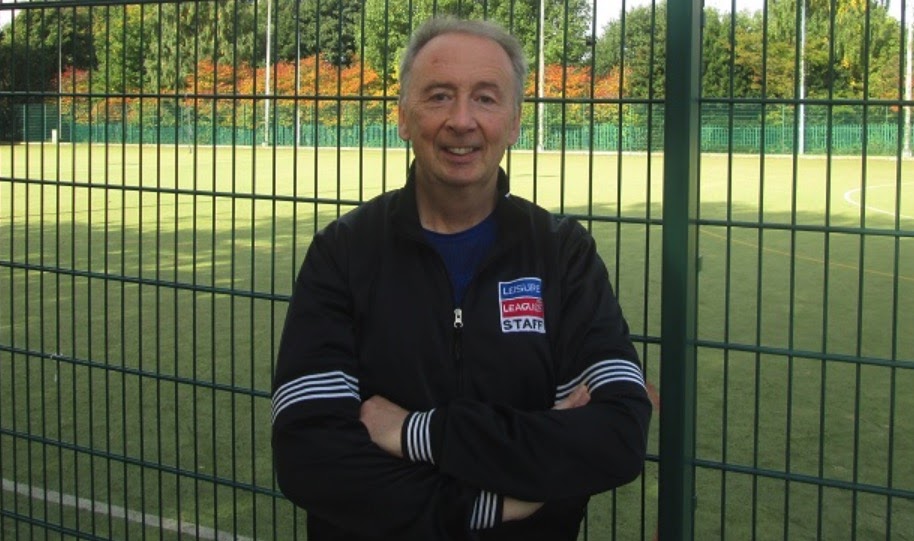 ‌​‌‌‌​‌‌‍‌​‌‌‌​‌​‍‌​‌‌‌​‌​
[Steve Hogan] ‌​‌‌‌​‌‌‍‌​‌‌‌​‌​‍‌​‌‌‌​‌​
Steve's Deeside Leisure Centre based league has been operating non stop for 10 years. ‌​‌‌‌​‌‌‍‌​‌‌‌​‌​‍‌​‌‌‌​‌​
Matches are played every Monday night for fifty weeks of the year, there is a short break over the Christmas period. ‌​‌‌‌​‌‌‍‌​‌‌‌​‌​‍‌​‌‌‌​‌​
The league is currently full such is the demand, and there are teams on a waiting list to join. ‌​‌‌‌​‌‌‍‌​‌‌‌​‌​‍‌​‌‌‌​‌​
Steve is planning to retire shortly and hopes to sell the business to someone who can take it to even greater heights over the next few years. He said. ‌​‌‌‌​‌‌‍‌​‌‌‌​‌​‍‌​‌‌‌​‌​
"This is a fantastic opportunity for a local person who loves being involved with football to supplement their earnings on a part-time basis each week and with the backing of a national company who have been operating for over 30 years." ‌​‌‌‌​‌‌‍‌​‌‌‌​‌​‍‌​‌‌‌​‌​
Given the huge demand for small sided football in the area, Steve said there is "massive scope for expansion" within the post-code area, which covers Holywell, Connahs Quay, Flint, Mold and Broughton. ‌​‌‌‌​‌‌‍‌​‌‌‌​‌​‍‌​‌‌‌​‌​
Work on a brand new 7 a side 3G pitch is also well underway at Deeside Leisure Centre which will create even more demand locally, and further increase the potential profitability of the business. ‌​‌‌‌​‌‌‍‌​‌‌‌​‌​‍‌​‌‌‌​‌​
Leisure Leagues provide an incredible amount of support for anyone taking on a franchise. ‌​‌‌‌​‌‌‍‌​‌‌‌​‌​‍‌​‌‌‌​‌​
Support includes an initial three day training course at their Warwickshire HQ and on the actual franchise area prior to taking it over. ‌​‌‌‌​‌‌‍‌​‌‌‌​‌​‍‌​‌‌‌​‌​
Leisure Leagues has its own in-house team of specialists in all aspects of the business such as social media, traditional media and team recruitment and will train and support a franchisee helping them to develop the business. ‌​‌‌‌​‌‌‍‌​‌‌‌​‌​‍‌​‌‌‌​‌​
To find out more contact Steve via email – mrstevehogan@gmail.com ‌​‌‌‌​‌‌‍‌​‌‌‌​‌​‍‌​‌‌‌​‌​
Spotted something? Got a story? Send a Facebook Message | A direct message on Twitter | Email: News@Deeside.com
---
Latest News
---