Volunteers work tirelessly to transform Flintshire animal rescue centre over Easter weekend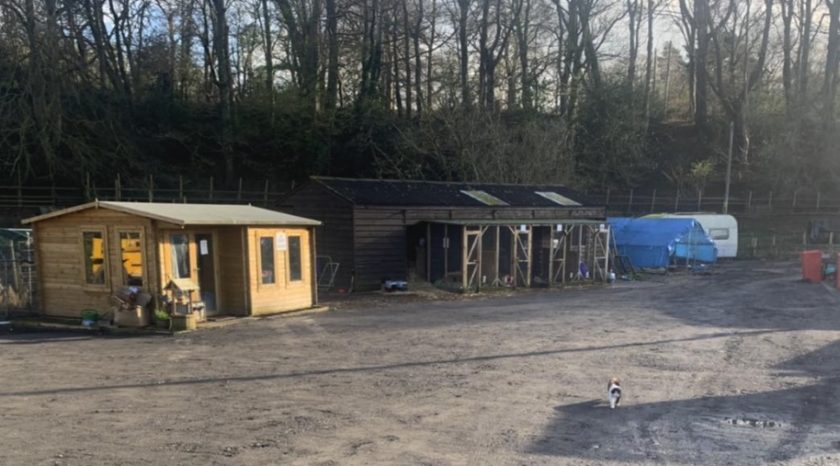 This article is old - Published: Tuesday, Apr 11th, 2023
A Flintshire animal rescue centre has undergone a transformation thanks to a group of dedicated volunteers who worked tirelessly over the bank holiday weekend. ‌​‌‌‌​‌‌‍‌​‌‌‌​‌​‍‌​‌‌‌​‌​
Jackson's Animal Rescue in Mold, which is run entirely by volunteers, provides essential shelter and care for animals in need in the local community. ‌​‌‌‌​‌‌‍‌​‌‌‌​‌​‍‌​‌‌‌​‌​
The volunteers tackled a range of improvements, including extending and covering the car park with gravel to make it less muddy, clearing and flattening overgrown and uneven areas, and improving fences in the fields. ‌​‌‌‌​‌‌‍‌​‌‌‌​‌​‍‌​‌‌‌​‌​
Work has also begun on fixing drainage to make the fields less wet, allowing the biggest field to be used for farm animals again. ‌​‌‌‌​‌‌‍‌​‌‌‌​‌​‍‌​‌‌‌​‌​
The charity expressed its gratitude to those who gave up their Easter weekend to complete the work, and thanks AH Plant Hire and G Scarfo & Son for their support. ‌​‌‌‌​‌‌‍‌​‌‌‌​‌​‍‌​‌‌‌​‌​
The team also constructed a new cattery, which was donated by PAWS in Denbigh, to expand the charity's capacity for adult cats. ‌​‌‌‌​‌‌‍‌​‌‌‌​‌​‍‌​‌‌‌​‌​
The volunteers who took part in the project were praised for their hard work, with the charity emphasising that without them, the transformation would not have been possible. ‌​‌‌‌​‌‌‍‌​‌‌‌​‌​‍‌​‌‌‌​‌​
While the work may not be the most glamorous, it is crucial to ensuring that the animals in care have a safe and comfortable environment, the charity said. ‌​‌‌‌​‌‌‍‌​‌‌‌​‌​‍‌​‌‌‌​‌​
Taking to their Facebook Page, the team at Jackson's Animal Rescue said: "We are just so happy for what we achieved and so thankful to everyone who was involved." ‌​‌‌‌​‌‌‍‌​‌‌‌​‌​‍‌​‌‌‌​‌​
"This job can be really emotionally hard work, exhausting, draining, and sad sometimes, but this weekend, we are celebrating our accomplishments." ‌​‌‌‌​‌‌‍‌​‌‌‌​‌​‍‌​‌‌‌​‌​
The animal shelter which also has a site on the Wirral issued an urgent plea on Monday saying it was at "crisis point with the amount of animals needing our help!" ‌​‌‌‌​‌‌‍‌​‌‌‌​‌​‍‌​‌‌‌​‌​
The shelter said it currently has 90 rabbits and 57 cats on their waiting list alone. ‌​‌‌‌​‌‌‍‌​‌‌‌​‌​‍‌​‌‌‌​‌​
With kitten season just around the corner, the shelter expects even more animals to arrive in the coming weeks, adding to the already critical situation. ‌​‌‌‌​‌‌‍‌​‌‌‌​‌​‍‌​‌‌‌​‌​
One of the animals desperately in need of a home is Enid, an eight-year-old cat. ‌​‌‌‌​‌‌‍‌​‌‌‌​‌​‍‌​‌‌‌​‌​
Enid was surrendered to the shelter after not getting along with resident cats in her previous home, and she now requires a dog-free and adult-only home, or one with calm children over 16 years of age. ‌​‌‌‌​‌‌‍‌​‌‌‌​‌​‍‌​‌‌‌​‌​
Despite Enid's stressful past, she has begun to enjoy human affection and will need patience and understanding from her new owners. ‌​‌‌‌​‌‌‍‌​‌‌‌​‌​‍‌​‌‌‌​‌​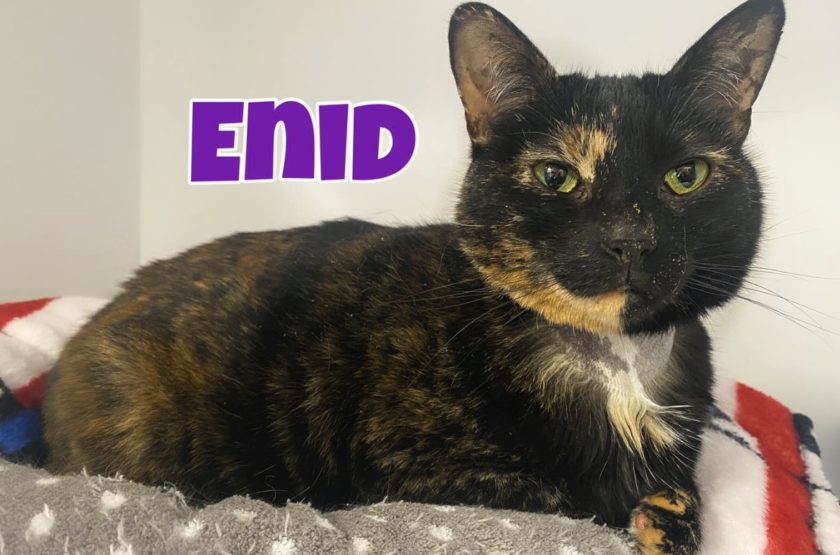 ‌​‌‌‌​‌‌‍‌​‌‌‌​‌​‍‌​‌‌‌​‌​
Other pets in need of a home include Buster, a shy one-year-old male cat, who will need some time and patience to warm up to new owners. Kelvin, a two-to-three-year-old male cat, requires a pet-free home due to his occasional overstimulation and nipping. ‌​‌‌‌​‌‌‍‌​‌‌‌​‌​‍‌​‌‌‌​‌​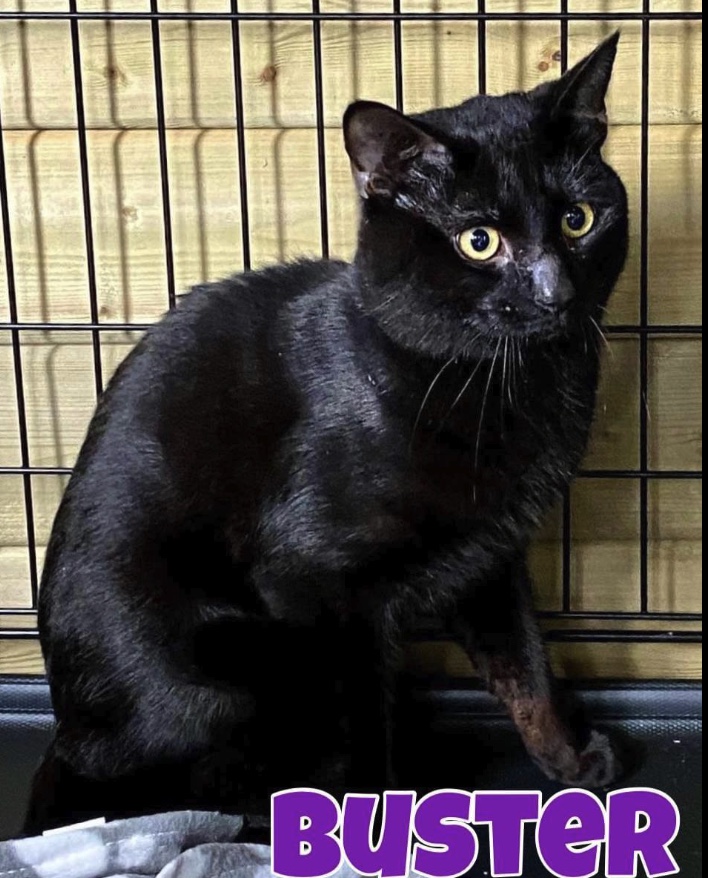 ‌​‌‌‌​‌‌‍‌​‌‌‌​‌​‍‌​‌‌‌​‌​
The shelter also has several rabbits in need of homes, including Morrisey, a ten-month-old bunny looking for a neutered female partner, and Burger and Fries, two overweight two-year-old male rabbits who require space and daily exercise. ‌​‌‌‌​‌‌‍‌​‌‌‌​‌​‍‌​‌‌‌​‌​
Several animals in the shelter require a foster home to help with socialisation, including Polly and Macey, two bonded female cats that require an indoor-only foster home with no children due to their aggressive behaviour. ‌​‌‌‌​‌‌‍‌​‌‌‌​‌​‍‌​‌‌‌​‌​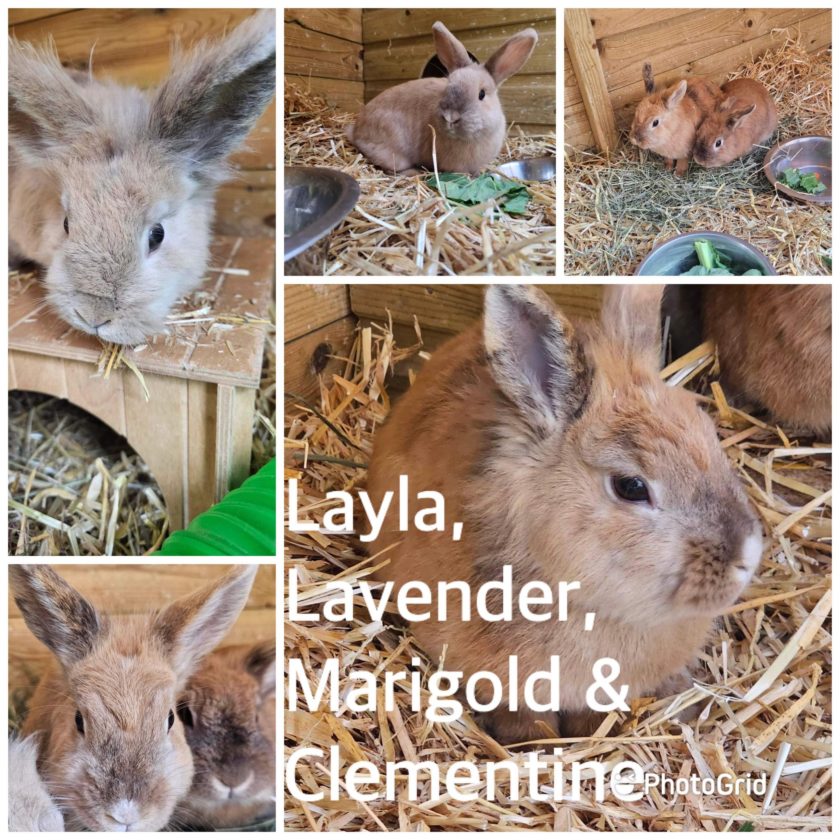 ‌​‌‌‌​‌‌‍‌​‌‌‌​‌​‍‌​‌‌‌​‌​
Cassie, another cat from the same situation, is open to either foster or adoption and will be fine to live with cats and small dogs. ‌​‌‌‌​‌‌‍‌​‌‌‌​‌​‍‌​‌‌‌​‌​
In an effort to find these animals forever homes, the shelter has urged the public to share their post on social media, click here. ‌​‌‌‌​‌‌‍‌​‌‌‌​‌​‍‌​‌‌‌​‌​
‌​‌‌‌​‌‌‍‌​‌‌‌​‌​‍‌​‌‌‌​‌​
Spotted something? Got a story? Send a Facebook Message | A direct message on Twitter | Email: News@Deeside.com
---
Latest News
---