Universal Credit having a 'devastating' impact on people in Flintshire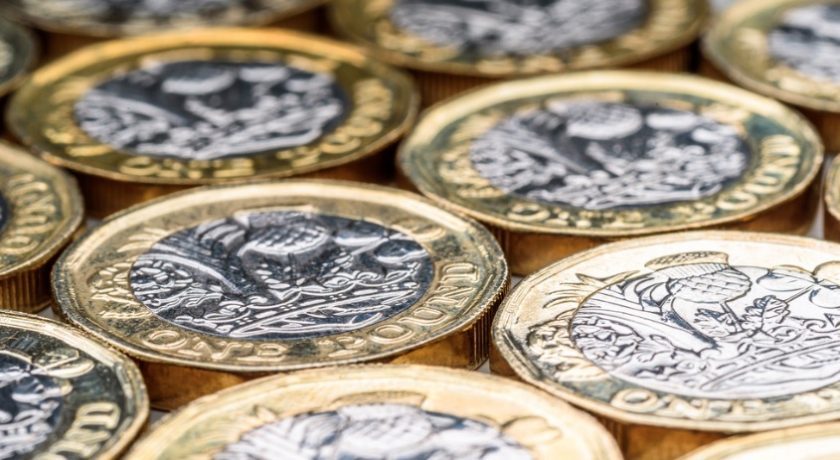 This article is old - Published: Wednesday, Nov 7th, 2018

The introduction of Universal Credit is having a 'devastating impact' on people in Flintshire, it has been warned. ‌​‌‌‌​‌‌‍‌​‌‌‌​‌​‍‌​‌‌‌​‌​
It comes as Flintshire Council is currently owed more than £2 million in rent arrears by tenants in the county. ‌​‌‌‌​‌‌‍‌​‌‌‌​‌​‍‌​‌‌‌​‌​
It includes eight residents who are in debt to the authority for between £6,000 to £7,000. ‌​‌‌‌​‌‌‍‌​‌‌‌​‌​‍‌​‌‌‌​‌​
Officers warned that the situation had grown much worse since the UK government decided to replace six existing benefits with a single payment. ‌​‌‌‌​‌‌‍‌​‌‌‌​‌​‍‌​‌‌‌​‌​
Parts of Flintshire were the first in Wales for Universal Credit to be rolled out and David Barnes, lead officer for revenue collection, said vulnerable residents were being hit hardest. ‌​‌‌‌​‌‌‍‌​‌‌‌​‌​‍‌​‌‌‌​‌​
Addressing members of the council's community and enterprise scrutiny committee today, he said: ‌​‌‌‌​‌‌‍‌​‌‌‌​‌​‍‌​‌‌‌​‌​
"The continued roll out and growth of Universal Credit claims is presenting greater challenges, day by day, week by week. ‌​‌‌‌​‌‌‍‌​‌‌‌​‌​‍‌​‌‌‌​‌​
The number we have in Flintshire is between 75 and 79 per cent of Universal Credit claimants are in arrears with rent to the council. ‌​‌‌‌​‌‌‍‌​‌‌‌​‌​‍‌​‌‌‌​‌​
In 32 years of working in a debt collection environment, I would say these last two years collecting rent have been my most challenging since I joined local government. ‌​‌‌‌​‌‌‍‌​‌‌‌​‌​‍‌​‌‌‌​‌​
I came across a case last week of a vulnerable tenant who had drugs and alcohol dependency. ‌​‌‌‌​‌‌‍‌​‌‌‌​‌​‍‌​‌‌‌​‌​
They admitted they'd buried their head in the sand and first payment went to pay drug debts. ‌​‌‌‌​‌‌‍‌​‌‌‌​‌​‍‌​‌‌‌​‌​
That is the sad reality of the society we live in. ‌​‌‌‌​‌‌‍‌​‌‌‌​‌​‍‌​‌‌‌​‌​
"The reality is not all tenants can budget properly and they fall into arrears." ‌​‌‌‌​‌‌‍‌​‌‌‌​‌​‍‌​‌‌‌​‌​
Where as the previous housing benefits system meant rent was given directly to landlords, it is now given to tenants and they are responsible for paying it. ‌​‌‌‌​‌‌‍‌​‌‌‌​‌​‍‌​‌‌‌​‌​
Universal Credit claimants in Flintshire are facing average arrears of £1,473 per person, compared to just £334 under the old system. ‌​‌‌‌​‌‌‍‌​‌‌‌​‌​‍‌​‌‌‌​‌​
The changes have also led to an increase in evictions by the council with 17 carried out in the last six months, up from 11 in the same period last year. ‌​‌‌‌​‌‌‍‌​‌‌‌​‌​‍‌​‌‌‌​‌​
Meanwhile 215 residents are currently subject to court action. ‌​‌‌‌​‌‌‍‌​‌‌‌​‌​‍‌​‌‌‌​‌​
Mr Barnes said the authority was targeting early interventions so that the level of rent owed doesn't spiral. He said: ‌​‌‌‌​‌‌‍‌​‌‌‌​‌​‍‌​‌‌‌​‌​
"We're having to be more robust in the way we liaise with tenants and discuss rent arrears. ‌​‌‌‌​‌‌‍‌​‌‌‌​‌​‍‌​‌‌‌​‌​
"Making long phone calls to tenants can be complex and take lots of time, but it's what we're having to do to get to the heart of the matter and provide a personalised approach. ‌​‌‌‌​‌‌‍‌​‌‌‌​‌​‍‌​‌‌‌​‌​
"For those that genuinely can't pay, we're having to put more intervention in. ‌​‌‌‌​‌‌‍‌​‌‌‌​‌​‍‌​‌‌‌​‌​
"For those tenants that don't engage or won't engage with us, we're fast tracking them through the court system to make sure rent is paid on time." ‌​‌‌‌​‌‌‍‌​‌‌‌​‌​‍‌​‌‌‌​‌​
Flintshire Council has provided support and advice to almost 2,800 people on Universal Credit through funding provided by the government. ‌​‌‌‌​‌‌‍‌​‌‌‌​‌​‍‌​‌‌‌​‌​
However, in a shock move the Department for Work and Pensions (DWP) announced the money was being pulled at the start of October. ‌​‌‌‌​‌‌‍‌​‌‌‌​‌​‍‌​‌‌‌​‌​
Cllr Bernie Attridge, cabinet member for housing, has called on officials in Westminster to overturn the decision. He said: ‌​‌‌‌​‌‌‍‌​‌‌‌​‌​‍‌​‌‌‌​‌​
"The way this has been rolled out and the heartache it's bringing on vulnerable people is devastating. ‌​‌‌‌​‌‌‍‌​‌‌‌​‌​‍‌​‌‌‌​‌​
"As a member of the cabinet and council, I'm proud of what the team has done, they've gone above and beyond. ‌​‌‌‌​‌‌‍‌​‌‌‌​‌​‍‌​‌‌‌​‌​
"Then to go and update on the DWP website on 1st October to say they were pulling money from councils giving that service, I believe is a retrograde step and I hope there's a u-turn. ‌​‌‌‌​‌‌‍‌​‌‌‌​‌​‍‌​‌‌‌​‌​
"I fear for our residents because the service they've had is first class." ‌​‌‌‌​‌‌‍‌​‌‌‌​‌​‍‌​‌‌‌​‌​
Councillors voted in favour of sending a letter to the DWP to voice their anger at the removal of funding. ‌​‌‌‌​‌‌‍‌​‌‌‌​‌​‍‌​‌‌‌​‌​
They also endorsed the new measures being taken to maximise rent income. ‌​‌‌‌​‌‌‍‌​‌‌‌​‌​‍‌​‌‌‌​‌​
By Liam Randall – Local Democracy Reporter. ‌​‌‌‌​‌‌‍‌​‌‌‌​‌​‍‌​‌‌‌​‌​
Spotted something? Got a story? Send a Facebook Message | A direct message on Twitter | Email: News@Deeside.com
---
Latest News
---