UK Online Betting Sector Continues To Grow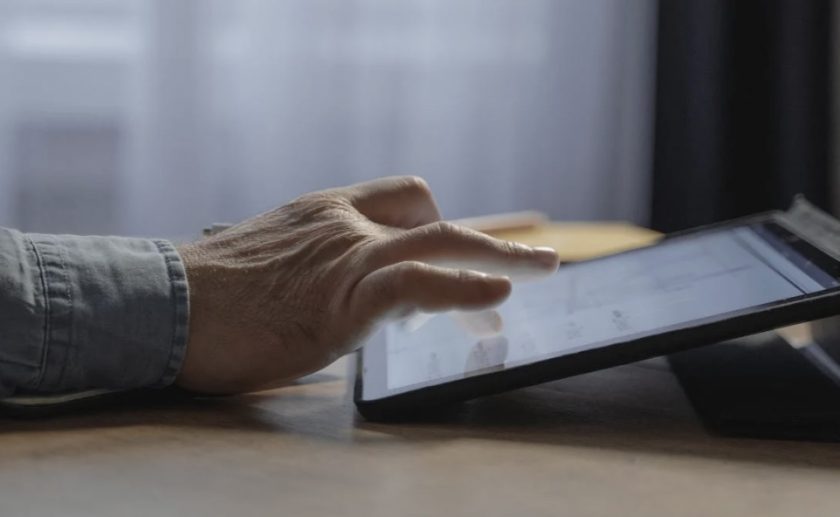 This article is old - Published: Saturday, Jan 7th, 2023
Online sports betting in the UK has continued to thrive, even through some tough economic times. The overall growth of online bookmakers, according to Legalbet.UK, has maintained a strong, steady course over the last decade, with countless new start-ups getting in on the lucrative sector. ‌​‌‌‌​‌‌‍‌​‌‌‌​‌​‍‌​‌‌‌​‌​
The expansion of new areas such as Esports has helped boost the appeal of online betting for a newer generation of players. But overall, why does betting remain such a popular pastime, and is it doing its part for the economy? ‌​‌‌‌​‌‌‍‌​‌‌‌​‌​‍‌​‌‌‌​‌​
Taxes & The Economy ‌​‌‌‌​‌‌‍‌​‌‌‌​‌​‍‌​‌‌‌​‌​
Few actually enjoy thinking about or dealing with taxes, but the HMRC gathers billions of pounds every year from the gambling industry. It's an area of betting in the UK that is not focused on much, but it may potentially be doing a lot of good. ‌​‌‌‌​‌‌‍‌​‌‌‌​‌​‍‌​‌‌‌​‌​
Money that's pumped back into the system from gambling duties has consistently reached levels of more than £2 billion per annum. Years of big tournaments like the FIFA World Cup or the European Championships, boost those figures further. It's money that is invested back into communities. ‌​‌‌‌​‌‌‍‌​‌‌‌​‌​‍‌​‌‌‌​‌​
Punters don't pay taxes on their winnings, which is a small benefit to the player. It's the bookmakers who are liable for duty. Some do argue that the money being fed back from gambling duty is coming from people's losses and that problem gambling feeds a large portion of the profits that bookmakers collect. ‌​‌‌‌​‌‌‍‌​‌‌‌​‌​‍‌​‌‌‌​‌​
It's reported that gambling addiction costs the UK around £1.27 billion per year. ‌​‌‌‌​‌‌‍‌​‌‌‌​‌​‍‌​‌‌‌​‌​
Bookmakers in the UK are taxed 21% in what is called the Point Of Consumption Tax, a regulation introduced in 2014. This was a big turning point for bookmakers. Previously, to avoid paying taxes for operating in the UK, betting companies moved offshore to places like Malta and Gibraltar. ‌​‌‌‌​‌‌‍‌​‌‌‌​‌​‍‌​‌‌‌​‌​
But the Point Of Consumption Tax, or the Remote Gaming Duty to give it its proper name, means that bookies are charged 21% on bets placed by UK customers, regardless of where they are operating from. It equates to huge returns in taxes back into the UK economy. ‌​‌‌‌​‌‌‍‌​‌‌‌​‌​‍‌​‌‌‌​‌​
Competition Driving Success ‌​‌‌‌​‌‌‍‌​‌‌‌​‌​‍‌​‌‌‌​‌​
The world of online sports betting is flooded with bookmakers. Punters have a massive choice about which bookies they register an account with. This competition has further driven the visibility of online betting as all the bookmakers want a piece of this very rich pie. ‌​‌‌‌​‌‌‍‌​‌‌‌​‌​‍‌​‌‌‌​‌​
Betting advertisements for in-play bets at the half-time break in a televised football match show up. Advertising hoardings at sports venues have odds displayed and some betting companies are official sponsors of sports teams. The list of public-facing gambling advertising is simply huge. ‌​‌‌‌​‌‌‍‌​‌‌‌​‌​‍‌​‌‌‌​‌​
With bookmakers putting out things like welcome bonus offers and mobile apps, new punters keep flooding in. Startups scrapping for their share, are for the large part, hanging around and bringing in the custom need to survive. Bookmaking start-ups are not necessarily the small fish being eaten by the big fish. ‌​‌‌‌​‌‌‍‌​‌‌‌​‌​‍‌​‌‌‌​‌​
Mobile Intervention ‌​‌‌‌​‌‌‍‌​‌‌‌​‌​‍‌​‌‌‌​‌​
The popularity of mobile betting can't be underestimated in the consistent growth of online gambling. Technology is getting better, and all the betting that you could ever want is right there at your fingertips. ‌​‌‌‌​‌‌‍‌​‌‌‌​‌​‍‌​‌‌‌​‌​
Mobile betting has become the perfect partner of another huge feeder of this sector, which is in-play betting. A wagering interface giving punters access to markets while they are watching the FA Cup Final for example just creates more and more opportunities for players to strike bets. ‌​‌‌‌​‌‌‍‌​‌‌‌​‌​‍‌​‌‌‌​‌​
It was reported that in March 2022, a massive 43% of Britons gambled at least one (including National Lottery). That's a huge number, indicating that gambling is something ingrained in the public. It's also reported that more than £838 million is sitting in UK players' accounts at online bookmakers. In 2022, £14.7bn was spent on gambling and betting activities in the UK. ‌​‌‌‌​‌‌‍‌​‌‌‌​‌​‍‌​‌‌‌​‌​
New Markets Keep Feeding the Frenzy ‌​‌‌‌​‌‌‍‌​‌‌‌​‌​‍‌​‌‌‌​‌​
The growth of Esports in the last few years has opened further markets. A UK government report in 2022 found that 4% of people (roughly 2 million) were interested in Esports betting. ‌​‌‌‌​‌‌‍‌​‌‌‌​‌​‍‌​‌‌‌​‌​
Of course, that's a long way from the popularity of horse racing and football, but still, for a relative niche market, Esports betting, which is wagering on video game play like Counter-Strike, Call of Duty and League of Legends is trending upward very fast. ‌​‌‌‌​‌‌‍‌​‌‌‌​‌​‍‌​‌‌‌​‌​
It's been helped along by bookmakers streaming live Esports tournaments, which they benefit from with in-play betting offers. ‌​‌‌‌​‌‌‍‌​‌‌‌​‌​‍‌​‌‌‌​‌​
The Future Is Treading Strongly ‌​‌‌‌​‌‌‍‌​‌‌‌​‌​‍‌​‌‌‌​‌​
There is not going to be any slowing of online betting. Even during the pandemic when sports events were shut down, punters still found markets like the Belarusian top flight which became so popular, as were horse racing markets from the USA during that time. Lotto play in the UK and Ireland also continued. ‌​‌‌‌​‌‌‍‌​‌‌‌​‌​‍‌​‌‌‌​‌​
Beyond sports betting, online gambling casts a wider net. There are Virtual Sports and Casinos, backed up by engaging, state-of-the-art technology and software that gives punters even more scope for play. ‌​‌‌‌​‌‌‍‌​‌‌‌​‌​‍‌​‌‌‌​‌​
The financial numbers may dip a little here and there, depending on whether a year has a global event like the Olympics or a World Cup. But overall, online betting is going strong, the continuous stream of new startups is a big indicator that there are going to be enough people betting to hold a share of a sustainable future. ‌​‌‌‌​‌‌‍‌​‌‌‌​‌​‍‌​‌‌‌​‌​
Spotted something? Got a story? Send a Facebook Message | A direct message on Twitter | Email: News@Deeside.com
---
Latest News
Deeside politician joins campaigners calling for full contents of 1983 inquiry into sinking of Sir Galahad to be published
---