UK narrowly avoids recession, official figures show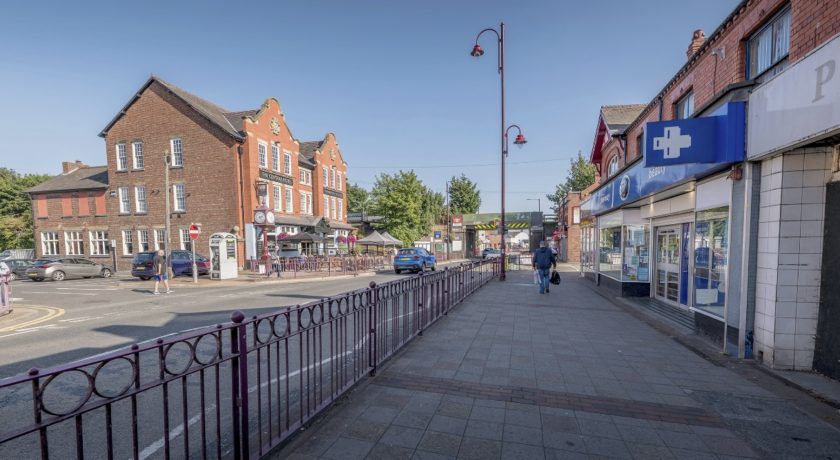 The UK economy narrowly avoided entering a recession at the end of 2022, according to official figures released by the Office for National Statistics. ‌​‌‌‌​‌‌‍‌​‌‌‌​‌​‍‌​‌‌‌​‌​
The economy was flat in the final three months of the year, with a growth figure of 0.1% in November and 0.55% in October. ‌​‌‌‌​‌‌‍‌​‌‌‌​‌​‍‌​‌‌‌​‌​
However, there was a contraction in December, with the economy shrinking by 0.5%. ‌​‌‌‌​‌‌‍‌​‌‌‌​‌​‍‌​‌‌‌​‌​
If the negative growth in the fourth quarter had continued, it would have indicated a recession, following the third quarter's shrinkage of 0.3%. ‌​‌‌‌​‌‌‍‌​‌‌‌​‌​‍‌​‌‌‌​‌​
A technical recession is typically defined as two consecutive quarters of negative growth. ‌​‌‌‌​‌‌‍‌​‌‌‌​‌​‍‌​‌‌‌​‌​
Despite the challenges posed by the cost of living crisis, which has impacted household spending power, and the struggles faced by many small businesses, economists were not optimistic about a strong performance leading up to the festive season. ‌​‌‌‌​‌‌‍‌​‌‌‌​‌​‍‌​‌‌‌​‌​
The Bank of England policymakers had expected the country's Gross Domestic Product (GDP) to grow by only 0.1% in the final three months of 2022. ‌​‌‌‌​‌‌‍‌​‌‌‌​‌​‍‌​‌‌‌​‌​
Darren Morgan, director of economic statistics at the Office for National Statistics, said: ‌​‌‌‌​‌‌‍‌​‌‌‌​‌​‍‌​‌‌‌​‌​
"The economy contracted sharply in December meaning, overall, there was no growth in the economy over the last three months of 2022." ‌​‌‌‌​‌‌‍‌​‌‌‌​‌​‍‌​‌‌‌​‌​
"In December public services were hit by fewer operations and GP visits, partly due to the impact of strikes, as well as notably lower school attendance. Meanwhile, the break in Premier League football for the World Cup and postal strikes also caused a slowdown." ‌​‌‌‌​‌‌‍‌​‌‌‌​‌​‍‌​‌‌‌​‌​
"However, these falls were partially offset by a strong month for lawyers, growth in car sales and the cold snap increasing energy generation. " ‌​‌‌‌​‌‌‍‌​‌‌‌​‌​‍‌​‌‌‌​‌​
"Across 2022 as a whole, the economy grew four percent. Despite recent squeezes in household incomes, restaurants, bars and travel agents had a strong year. Meanwhile, health and education also began to recover from the effects of the pandemic. ‌​‌‌‌​‌‌‍‌​‌‌‌​‌​‍‌​‌‌‌​‌​
The economy of a country is a vital aspect that determines the well-being of its citizens. The Gross Domestic Product (GDP) is one of the most important indicators of a country's economic growth. ‌​‌‌‌​‌‌‍‌​‌‌‌​‌​‍‌​‌‌‌​‌​
The UK's economy has been facing a number of challenges in recent years, particularly in the aftermath of the Brexit vote. ‌​‌‌‌​‌‌‍‌​‌‌‌​‌​‍‌​‌‌‌​‌​
This has led to increased uncertainty, which has in turn impacted investment, trade and overall economic growth. ‌​‌‌‌​‌‌‍‌​‌‌‌​‌​‍‌​‌‌‌​‌​
Additionally, the COVID-19 pandemic followed by the cost of living crisis has only exacerbated the situation, leading to a significant slowdown in the country's economy. ‌​‌‌‌​‌‌‍‌​‌‌‌​‌​‍‌​‌‌‌​‌​
Commenting on today's figures, TUC General Secretary Paul Nowak said: ‌​‌‌‌​‌‌‍‌​‌‌‌​‌​‍‌​‌‌‌​‌​
"Our flatlining economy is a problem made in Downing Street. By holding down pay, the Conservative government is holding back economic growth. It forces families to cut their spending. And it means that businesses have fewer customers." ‌​‌‌‌​‌‌‍‌​‌‌‌​‌​‍‌​‌‌‌​‌​
"The Chancellor and Prime Minister must get us out of this doom loop. They must put pay rises at the heart of next month's budget. It's the fuel in the tank that our economy needs to get moving again." ‌​‌‌‌​‌‌‍‌​‌‌‌​‌​‍‌​‌‌‌​‌​
The TUC's budget submission called on the government to boost pay, deliver plans for strong public services and fair taxation, and protect families from the cost of living emergency. Specific recommendations include: ‌​‌‌‌​‌‌‍‌​‌‌‌​‌​‍‌​‌‌‌​‌​
Fund decent pay rises so that all public service workers get a real-terms pay rise
Get the UK on a path to a £15 minimum wage as soon as possible
Ensure those with the broadest shoulders pay their fair share in tax – including a higher windfall tax on oil and gas giants like Shell and BP
Cancel the imminent hike in energy bills by keeping the Energy Price Guarantee no higher than £2,500
‌​‌‌‌​‌‌‍‌​‌‌‌​‌​‍‌​‌‌‌​‌​
Spotted something? Got a story? Send a Facebook Message | A direct message on Twitter | Email: News@Deeside.com
---
Latest News
---