Two Flintshire fostering families honoured at a national fostering award ceremony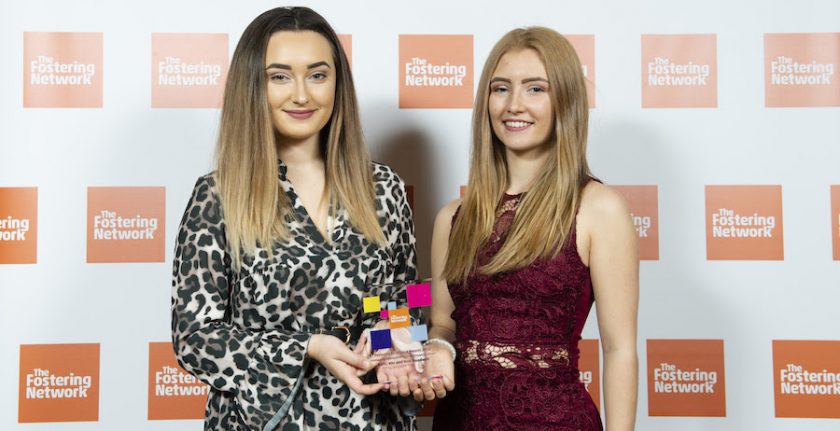 This article is old - Published: Friday, Oct 26th, 2018
Two local Flintshire County Council fostering families have been honoured at a national fostering award ceremony held in London recently. ‌​‌‌‌​‌‌‍‌​‌‌‌​‌​‍‌​‌‌‌​‌​
The Fostering Excellence Awards, run by The Fostering Network, are the UK's leading foster care awards. ‌​‌‌‌​‌‌‍‌​‌‌‌​‌​‍‌​‌‌‌​‌​
They celebrate excellence and outstanding achievement in fostering and recognise those who make exceptional contributions to foster care every year. ‌​‌‌‌​‌‌‍‌​‌‌‌​‌​‍‌​‌‌‌​‌​
Now in their fourth year, the Fostering Excellence Awards shine a spotlight on some of the young people, foster carers, social workers and others who make a positive contribution to the fostering community. ‌​‌‌‌​‌‌‍‌​‌‌‌​‌​‍‌​‌‌‌​‌​
Flintshire County Council's Cabinet Member for Social Services, Councillor Christine Jones, said: ‌​‌‌‌​‌‌‍‌​‌‌‌​‌​‍‌​‌‌‌​‌​
"This is a truly wonderful achievement and I'd like to say congratulations to these worthy winners.  I would also like to give a big thank you – on a personal level and also on behalf of Flintshire County Council – to all our foster carers. Good foster carers make a difference to children's futures and their life chances. ‌​‌‌‌​‌‌‍‌​‌‌‌​‌​‍‌​‌‌‌​‌​
They open up their homes and provide safe, caring and nurturing family environment where children can develop and thrive, and reach their full potential.  We are looking for more people to become foster carers, for more information, please contact the Flintshire Fostering Service."  ‌​‌‌‌​‌‌‍‌​‌‌‌​‌​‍‌​‌‌‌​‌​
Outstanding Contribution by Sons and Daughters Award ‌​‌‌‌​‌‌‍‌​‌‌‌​‌​‍‌​‌‌‌​‌​
Bethan, 18, Rhianna, 16, and Robert, 13, have been actively involved with fostering since they day they were born as their parents had started fostering prior to having children. Since then fostering has become ingrained into their everyday lives. ‌​‌‌‌​‌‌‍‌​‌‌‌​‌​‍‌​‌‌‌​‌​
For example, when Bethan and Rhianna chose to write about fostering as part of their English assignments, their teacher was moved to tears and inspired to become a foster carer too. ‌​‌‌‌​‌‌‍‌​‌‌‌​‌​‍‌​‌‌‌​‌​
Throughout the years, all three have made a huge difference to their foster siblings' lives – learning to sing in sign-language, feeding newborns and generally being incredibly supportive of all aspects of their parents' fostering. ‌​‌‌‌​‌‌‍‌​‌‌‌​‌​‍‌​‌‌‌​‌​
Bethan, Rhianna and Robert have been involved in producing Thrive magazine for fostered young people in Wales, have been active members of the young fosterers group supporting sons and daughters of foster carers and have helped to create a kids' guide to fostering including poems they had written about fostering. ‌​‌‌‌​‌‌‍‌​‌‌‌​‌​‍‌​‌‌‌​‌​
Their nominator, Jill Jones, from Flintshire fostering service, said: ‌​‌‌‌​‌‌‍‌​‌‌‌​‌​‍‌​‌‌‌​‌​
"Bethan, Robert and Rhianna are a ray of sunshine. We've watched them grow into such aware, caring, thoughtful, kind, confident young people and their parents should be very proud of the way they have raised them with fostering as their way of life." ‌​‌‌‌​‌‌‍‌​‌‌‌​‌​‍‌​‌‌‌​‌​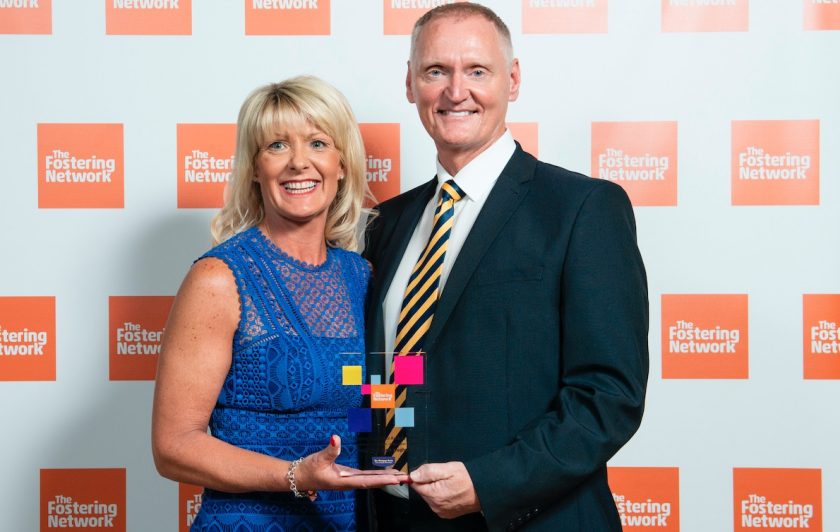 ‌​‌‌‌​‌‌‍‌​‌‌‌​‌​‍‌​‌‌‌​‌​
Outstanding Contribution by a Foster Carer Award ‌​‌‌‌​‌‌‍‌​‌‌‌​‌​‍‌​‌‌‌​‌​
Lesley and Mark have been foster carers for Flintshire County Council for four years. ‌​‌‌‌​‌‌‍‌​‌‌‌​‌​‍‌​‌‌‌​‌​
They are currently caring for a little girl who, because of her disabilities and complex health needs, requires round the clock support. ‌​‌‌‌​‌‌‍‌​‌‌‌​‌​‍‌​‌‌‌​‌​
Lesley and Mark have been trained in a range of medical interventions and there have been many occasions that without quick action from them the outcome could have been extremely serious. ‌​‌‌‌​‌‌‍‌​‌‌‌​‌​‍‌​‌‌‌​‌​
This 24-hour care makes life very challenging for Lesley and Mark – for example they had to spend one Christmas in hospital, only celebrating Christmas with their family in February. Times in hospital have also involved offering emotional support to little girl's birth family as she has fought for her life in intensive care. ‌​‌‌‌​‌‌‍‌​‌‌‌​‌​‍‌​‌‌‌​‌​
Lesley and Mark are awaiting alterations to their home to support the child's needs and to create the space required for specialist medical equipment. ‌​‌‌‌​‌‌‍‌​‌‌‌​‌​‍‌​‌‌‌​‌​
Vitally, Lesley and Mark are surrounded by their amazing family, a fantastic multi-agency team of professionals from health, education and social services, and have the support of the team at their local children's hospice. ‌​‌‌‌​‌‌‍‌​‌‌‌​‌​‍‌​‌‌‌​‌​
Debbie Sherlock, Flintshire County Council Social worker who nominated Lesley and Mark, said: ‌​‌‌‌​‌‌‍‌​‌‌‌​‌​‍‌​‌‌‌​‌​
"Caring for a child with such needs is demanding both physically and emotionally, but Lesley and Mark do this with love, laughter and compassion." ‌​‌‌‌​‌‌‍‌​‌‌‌​‌​‍‌​‌‌‌​‌​
Kevin Williams, Chief Executive of The Fostering Network, said: ‌​‌‌‌​‌‌‍‌​‌‌‌​‌​‍‌​‌‌‌​‌​
"The awards give us a fantastic opportunity to shine a spotlight on outstanding foster carers and their families who give their all to provide the best quality of life for the children and young people who come to live with them.  We admire their selfless nature and commitment and congratulate the Hughes' and Goodwins' on these well-deserved awards.' ‌​‌‌‌​‌‌‍‌​‌‌‌​‌​‍‌​‌‌‌​‌​
‌​‌‌‌​‌‌‍‌​‌‌‌​‌​‍‌​‌‌‌​‌​
Spotted something? Got a story? Send a Facebook Message | A direct message on Twitter | Email: News@Deeside.com
---
Latest News
---