Tributes to Alyn and Deeside Assembly Member Carl Sargeant who died on Tuesday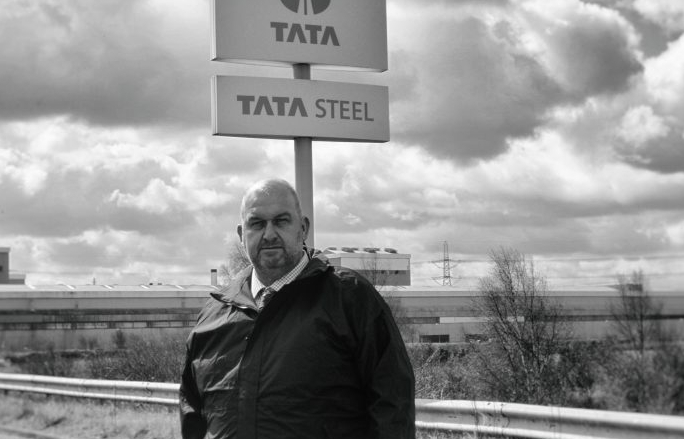 This article is old - Published: Wednesday, Nov 8th, 2017
Tributes have poured in for Alyn and Deeside Assembly Member Carl Sargeant who was found dead at his home in Connah's Quay on Tuesday morning.
Family, friends, colleagues and the wider Deeside community have been left devastated by his death. ‌​‌‌‌​‌‌‍‌​‌‌‌​‌​‍‌​‌‌‌​‌​
New broke of the tragedy at 1pm on Tuesday afternoon his family issued a statement shortly afterwards. ‌​‌‌‌​‌‌‍‌​‌‌‌​‌​‍‌​‌‌‌​‌​
[miptheme_quote author="Family Statement." style="text-left"]He wasn't simply a part of our family. ‌​‌‌‌​‌‌‍‌​‌‌‌​‌​‍‌​‌‌‌​‌​
He was the glue that bound us together. He was the heart of our family. ‌​‌‌‌​‌‌‍‌​‌‌‌​‌​‍‌​‌‌‌​‌​
We loved him so very much. We are devastated beyond words, and we know our grief will be shared by all those who knew and loved him. ‌​‌‌‌​‌‌‍‌​‌‌‌​‌​‍‌​‌‌‌​‌​
We are in shock and grief. We ask that our privacy is respected at this time." [/miptheme_quote] ‌​‌‌‌​‌‌‍‌​‌‌‌​‌​‍‌​‌‌‌​‌​
Politicians from all parties paid tribute to the Deeside AM including PM Theresa May and Labour Leader Jeremy Corbyn. ‌​‌‌‌​‌‌‍‌​‌‌‌​‌​‍‌​‌‌‌​‌​
[miptheme_quote author="Jeremy Corbyn Leader of the Labour Party" style="text-left"]I'm deeply shocked to hear of the terrible news about Carl Sargeant. My thoughts and profound sympathy are with his family and friends[/miptheme_quote] ‌​‌‌‌​‌‌‍‌​‌‌‌​‌​‍‌​‌‌‌​‌​
"Carl Sargeant was an unusual politician for these times in that he was an authentically working class one. This marked him out from most of the rest of his colleagues." said political journalist Martin Shipton. ‌​‌‌‌​‌‌‍‌​‌‌‌​‌​‍‌​‌‌‌​‌​
Before becoming an Assembly Member in 2003 Carl worked at a leading chemical manufacturing plant in Mostyn and was a quality and environmental auditor and industrial fire-fighter. ‌​‌‌‌​‌‌‍‌​‌‌‌​‌​‍‌​‌‌‌​‌​
He was a "passionate and tireless campaigner for Alyn & Deeside, the area in which he grew up, loved and proudly represented since 2003" said friend of over 20 years Cllr Aaron Shotton, leader of Flintshire County Council who served alongside him on Connah's Quay Town Council. ‌​‌‌‌​‌‌‍‌​‌‌‌​‌​‍‌​‌‌‌​‌​
[miptheme_quote author="Leader of Flintshire County Council, Councillor Aaron Shotton" style="text-left"]I was left both saddened and numb by the shocking news of Carl's loss, the Labour family across Flintshire is absolutely devastated. ‌​‌‌‌​‌‌‍‌​‌‌‌​‌​‍‌​‌‌‌​‌​
Carl was a passionate and tireless campaigner for Alyn & Deeside, the area in which he grew up, loved and proudly represented since 2003. ‌​‌‌‌​‌‌‍‌​‌‌‌​‌​‍‌​‌‌‌​‌​
I have known Carl as a colleague and friend for over 20 years serving alongside him on Connah's Quay Town Council and was proud to act as his election agent at the 2011 Assembly election. ‌​‌‌‌​‌‌‍‌​‌‌‌​‌​‍‌​‌‌‌​‌​
His unique sense of humour and dedication to serving his community will be sadly missed by so many local people. The thoughts and prayers of the Labour Group at the Council are with Carl's family, Bernadette, Jack and Lucy at this traumatic time.[/miptheme_quote] ‌​‌‌‌​‌‌‍‌​‌‌‌​‌​‍‌​‌‌‌​‌​
Carl campaigned against domestic violence, his commitment to social justice was sparked after seeing the devastation of his local community in the 1980s. Steelmaking ceased at Shotton Steelworks and 6,500 people were made redundant overnight. ‌​‌‌‌​‌‌‍‌​‌‌‌​‌​‍‌​‌‌‌​‌​
This event, along with local textile mill closures and the effects of the recession, left the community reeling. At one point more than 30 per cent of local men were unemployed. ‌​‌‌‌​‌‌‍‌​‌‌‌​‌​‍‌​‌‌‌​‌​
[miptheme_quote author="former local government minister Leighton Andrews" style="text-ledt"]Carl Sargeant was loved. He was loved across the political divide. He was loved by the people in his own community. ‌​‌‌‌​‌‌‍‌​‌‌‌​‌​‍‌​‌‌‌​‌​
Carl was a unique politician. He arrived in the assembly from the factory floor. He grew up and still lived in the council estate that helped shape his roots in Connah's Quay – he was still very much part of that community. [/miptheme_quote] ‌​‌‌‌​‌‌‍‌​‌‌‌​‌​‍‌​‌‌‌​‌​
He was a tireless campaigner against domestic abuse, championing the White Ribbon campaign and supporting the Shotton-based Domestic Abuse Safety Unit. ‌​‌‌‌​‌‌‍‌​‌‌‌​‌​‍‌​‌‌‌​‌​
Carl witnessed the damaging impact of heavy drinking and domestic violence on families locally. ‌​‌‌‌​‌‌‍‌​‌‌‌​‌​‍‌​‌‌‌​‌​
In an interview with 'Inside Housing' he describes the impact the closure of the steelworks had on him and his family; ‌​‌‌‌​‌‌‍‌​‌‌‌​‌​‍‌​‌‌‌​‌​
'Absolutely I remember. Overnight, it was as if they turned the tap off to society. I remember the marches. Then the announcement coming. That day had a big impact on my family, my relations, my street. 'Everybody, where I grew up, worked in the steelworks. There are certain things that I remember vividly from growing up: issues around domestic violence, alcohol abuse… on a huge rise.' ‌​‌‌‌​‌‌‍‌​‌‌‌​‌​‍‌​‌‌‌​‌​
As a young boy, Mr Sargeant witnessed something he would never forget; an experience that resulted in a lifelong campaign for women's rights. 'I remember looking out of my bedroom window when I was 12 years old,' he recalls. 'Looking at a man who was physically violating a woman over the road. A woman who happened to be the mother of a lad I grew up with and played football with in the street. ‌​‌‌‌​‌‌‍‌​‌‌‌​‌​‍‌​‌‌‌​‌​
'And it all stemmed from the fact that, from working full-time to not working, to becoming a part of that broken community, this man spent most of his day, and to some extent the woman did then too, drinking copious amounts of alcohol until their relationship broke down so much that it was just violence and fighting in the street.' ‌​‌‌‌​‌‌‍‌​‌‌‌​‌​‍‌​‌‌‌​‌​
'It was just, wrong then, and it's wrong now. ‌​‌‌‌​‌‌‍‌​‌‌‌​‌​‍‌​‌‌‌​‌​
Carl was first elected to represent the Alyn & Deeside Constituency in 2003 and was re-elected in 2007. ‌​‌‌‌​‌‌‍‌​‌‌‌​‌​‍‌​‌‌‌​‌​
In the Third Assembly Carl became the Labour Group's Chief Whip and his first government post was as Deputy Minister for Assembly Business. ‌​‌‌‌​‌‌‍‌​‌‌‌​‌​‍‌​‌‌‌​‌​
Since then he has held the posts of Minister for Social Justice and Local Government; Minister for Local Government and Communities; Minister for Housing and Regeneration, Minister for Natural Resources and Cabinet Secretary for Communities and Children. ‌​‌‌‌​‌‌‍‌​‌‌‌​‌​‍‌​‌‌‌​‌​
[miptheme_quote author="Assembly Members Ken Skates and Lesley Griffiths" style="text-left"]We are devastated by the tragic death of our friend and colleague Carl Sargeant. He was a gentle but brilliant person, with whom we formed a strong friendship, working together as North Wales colleagues. ‌​‌‌‌​‌‌‍‌​‌‌‌​‌​‍‌​‌‌‌​‌​
He will never be forgotten by us as a kind, genuine and compassionate man, always determined to fight against injustice, particularly for people who did not have a voice. Our thoughts are with Bernie, Lucy, Jack and all his family, who are now without a wonderful, warm, loyal family man.[/miptheme_quote] ‌​‌‌‌​‌‌‍‌​‌‌‌​‌​‍‌​‌‌‌​‌​
He championed constituent and health campaigner Maxine Coopers fight for a public inquiry into the use of mesh implants pressing the Health Secretary Vaughan Gething for an urgent review of mesh procedures in Wales. ‌​‌‌‌​‌‌‍‌​‌‌‌​‌​‍‌​‌‌‌​‌​
Carl also campaigned with Connah's Quay resident Kath Webster to restore War Widows pensions to war widows who go on to remarry or cohabit between 1973 and 2005, her husband Sergeant Malcolm Wigley died after the Sir Galahad was hit by a missile in the Falklands conflict in 1982. ‌​‌‌‌​‌‌‍‌​‌‌‌​‌​‍‌​‌‌‌​‌​
More recently Carl had become troubled by the growing drugs problem in Deeside called on Police and Crime Commissioner Arfon Jones for more resources to which he gained a positive response; "I have noticed increased police presence around Connah's Quay and Shotton and there have also been many successful operations through September and October resulting in several arrests and large quantities of drugs being seized" he said back in October. ‌​‌‌‌​‌‌‍‌​‌‌‌​‌​‍‌​‌‌‌​‌​
[miptheme_quote author="North Wales Police and Crime Commissioner Arfon Jones" style="text-left"]I worked very closely with him as Cabinet Secretary for Communities and Children and I really rated him very highly. ‌​‌‌‌​‌‌‍‌​‌‌‌​‌​‍‌​‌‌‌​‌​
His heart was in the right place and he was never partisan. He really understood what the role of Police and Crime Commissioner was all about and the good it could contribute to public life. ‌​‌‌‌​‌‌‍‌​‌‌‌​‌​‍‌​‌‌‌​‌​
Our relationship was very positive, we got on very well and I would like to send my condolences to his family. He made a big contribution to the Welsh political scene and his tragic death is a great loss. [/miptheme_quote] ‌​‌‌‌​‌‌‍‌​‌‌‌​‌​‍‌​‌‌‌​‌​
Carl was president of FC Nomads of Connah's Quay they issued a statement saying;
"It's with great sadness, the Club announce the passing of our President, Mr Carl Sargeant. Carl was a friend, colleague, well loved and respected member of the Community in Deeside, his death will be felt by everyone that knew him. ‌​‌‌‌​‌‌‍‌​‌‌‌​‌​‍‌​‌‌‌​‌​
Everyone at the Club sends their heartfelt sympathies to his wife Bern, children Jack & Lucy at this very sad time. ‌​‌‌‌​‌‌‍‌​‌‌‌​‌​‍‌​‌‌‌​‌​
As a mark of respect all games this weekend will be cancelled." ‌​‌‌‌​‌‌‍‌​‌‌‌​‌​‍‌​‌‌‌​‌​
Just some of the comments on our Facebook Page:
David Williams: "Can't believe this, I was in a meeting with him just weeks ago. Top man and a real local who wanted the best for his community. Feel so sad for his passing and deepest sympathy to his family." ‌​‌‌‌​‌‌‍‌​‌‌‌​‌​‍‌​‌‌‌​‌​

Kim Bryan; "I knew Carl for years as he was my cousins best friend. Rip Carl. Thoughts are with his family at this sad time." ‌​‌‌‌​‌‌‍‌​‌‌‌​‌​‍‌​‌‌‌​‌​

Anna Pickford: "Such a shock and very sad news. A friend I've known most of my life, his family too. Always a gent to me and my family. My thoughts go out to his family. RIP my friend X" ‌​‌‌‌​‌‌‍‌​‌‌‌​‌​‍‌​‌‌‌​‌​

Christine Jones: "My thoughts are with Carls family at this sad time I have known Carl many years since we were with the Saint John ambulance always a gentleman on duty with us prayers for all the family x" ‌​‌‌‌​‌‌‍‌​‌‌‌​‌​‍‌​‌‌‌​‌​

Anne Parry: "So very saddened to hear the news on Carl. a Quay family loved and respected by all God bless xxx" ‌​‌‌‌​‌‌‍‌​‌‌‌​‌​‍‌​‌‌‌​‌​

Pete Rigby: "That's a real shame – he always seemed really passionate about the area and his party! A good local politician!" ‌​‌‌‌​‌‌‍‌​‌‌‌​‌​‍‌​‌‌‌​‌​

Peter Evans: "So very sad. A good man who did so much for Deeside. Thoughts are with and for his family." ‌​‌‌‌​‌‌‍‌​‌‌‌​‌​‍‌​‌‌‌​‌​

Pimply Bizkit: "So sad to here this.meet him on a couple of occasions was always very helpfull.l hope that he's at piece R.l.P Carl thoughts are with his family at this sad time." ‌​‌‌‌​‌‌‍‌​‌‌‌​‌​‍‌​‌‌‌​‌​

Bev Wilkes: "Such sad news Carl was so lovely he worked so hard for our community rip" ‌​‌‌‌​‌‌‍‌​‌‌‌​‌​‍‌​‌‌‌​‌​

Heather Gething: "Totally shocked and very saddened to learn of this news. My thoughts are with his family x" ‌​‌‌‌​‌‌‍‌​‌‌‌​‌​‍‌​‌‌‌​‌​

‌​‌‌‌​‌‌‍‌​‌‌‌​‌​‍‌​‌‌‌​‌​
Spotted something? Got a story? Send a Facebook Message | A direct message on Twitter | Email: News@Deeside.com
---
Latest News
Flintshire County Council Chair takes on 125-mile Coastal Path challenge to raise funds for three worthy causes
"I can no longer afford to socialise": an estimated 2.3 million households missed payments in January
---