Travel: Applying for a New Zealand visa: what you need to know?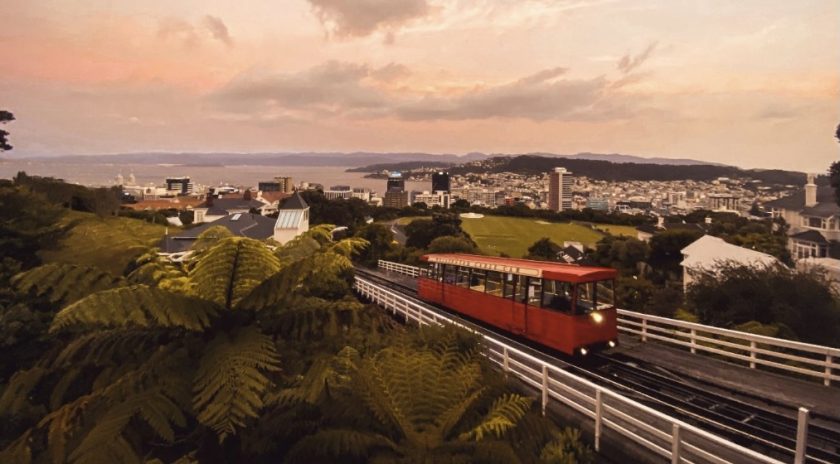 This article is old - Published: Thursday, Dec 15th, 2022

An ideal place for your winter holiday is in the Southern hemisphere, this way you can take advantage of their summer! ‌​‌‌‌​‌‌‍‌​‌‌‌​‌​‍‌​‌‌‌​‌​
New Zealand just recently reopened their borders, so it is the perfect time to make a trip. To enter New Zealand, you need to apply for a visa.  ‌​‌‌‌​‌‌‍‌​‌‌‌​‌​‍‌​‌‌‌​‌​
To ensure your holiday goes smoothly, make sure to check carefully whether you meet all the conditions before you leave. ‌​‌‌‌​‌‌‍‌​‌‌‌​‌​‍‌​‌‌‌​‌​
This way, you can avoid problems at the border and being denied entry to New Zealand. ‌​‌‌‌​‌‌‍‌​‌‌‌​‌​‍‌​‌‌‌​‌​
But what exactly does the New Zealand visa entail and what conditions do you have to meet? ‌​‌‌‌​‌‌‍‌​‌‌‌​‌​‍‌​‌‌‌​‌​
What is an NZeTA? ‌​‌‌‌​‌‌‍‌​‌‌‌​‌​‍‌​‌‌‌​‌​
The NZeTA and the New Zealand visa are not exactly the same thing. ‌​‌‌‌​‌‌‍‌​‌‌‌​‌​‍‌​‌‌‌​‌​
The NZeTa is not technically a visa, but an electronic travel authorisation that allows travellers from the Netherlands to travel to New Zealand without a visa. ‌​‌‌‌​‌‌‍‌​‌‌‌​‌​‍‌​‌‌‌​‌​
Unlike the physical New Zealand visa, which must be applied for at the embassy and physically affixed to your passport, the NZeTA is digitally linked to your passport. ‌​‌‌‌​‌‌‍‌​‌‌‌​‌​‍‌​‌‌‌​‌​
This allows airline staff to see immediately at check-in whether you hold a valid NZeTA. ‌​‌‌‌​‌‌‍‌​‌‌‌​‌​‍‌​‌‌‌​‌​
To apply for the NZeTA, you do not need to visit an embassy or consulate, you can do the application completely online. ‌​‌‌‌​‌‌‍‌​‌‌‌​‌​‍‌​‌‌‌​‌​
After filling in your details in the application form and paying for the visa, you still need to upload a passport photo. ‌​‌‌‌​‌‌‍‌​‌‌‌​‌​‍‌​‌‌‌​‌​
After this passport photo is approved, your application will be processed and vetted by the New Zealand Immigration Department. This usually happens in around five working days. ‌​‌‌‌​‌‌‍‌​‌‌‌​‌​‍‌​‌‌‌​‌​
Passport and travel conditions ‌​‌‌‌​‌‌‍‌​‌‌‌​‌​‍‌​‌‌‌​‌​
Before travelling to New Zealand and applying for a visa, it is wise to check in advance that you meet the  ‌​‌‌‌​‌‌‍‌​‌‌‌​‌​‍‌​‌‌‌​‌​
NZeTA's conditions. First, you must have a passport from a 'visa waiver country'. ‌​‌‌‌​‌‌‍‌​‌‌‌​‌​‍‌​‌‌‌​‌​
These are a limited number of countries that have made agreements with New Zealand allowing travellers from these countries to use the NZeTA.  ‌​‌‌‌​‌‌‍‌​‌‌‌​‌​‍‌​‌‌‌​‌​
Before applying for the NZeTA, you must have a valid passport that is still valid for at least 3 months on the day you leave New Zealand. Children must also have a valid passport. ‌​‌‌‌​‌‌‍‌​‌‌‌​‌​‍‌​‌‌‌​‌​
The NZeTA can only be applied for with a regular passport or emergency passport. Don't have these and only have an identity card, refugee passport or residence permit? Then you cannot apply for an NZeTA with these and will have to apply for a physical visa for New Zealand.  ‌​‌‌‌​‌‌‍‌​‌‌‌​‌​‍‌​‌‌‌​‌​
You can use the NZeTA for a limited number of travel purposes. This allows you to travel to New Zealand for a holiday, transfer, business trip, visiting family and/or friends, playing an amateur sport or a short study trip. ‌​‌‌‌​‌‌‍‌​‌‌‌​‌​‍‌​‌‌‌​‌​
Before departure, check carefully that you have selected the right travel purpose in the NZeTA application form. There is also a 'medical' option in the application form. However, it is not allowed to travel to New Zealand with an NZeTA for medical purposes. ‌​‌‌‌​‌‌‍‌​‌‌‌​‌​‍‌​‌‌‌​‌​
Should there be several travel purposes applicable to your trip, always select the travel purpose 'tourism', as this allows all the above activities. ‌​‌‌‌​‌‌‍‌​‌‌‌​‌​‍‌​‌‌‌​‌​
Travel documentation and background information ‌​‌‌‌​‌‌‍‌​‌‌‌​‌​‍‌​‌‌‌​‌​
You must already have a transit or return ticket when you arrive in New Zealand and be able to show it as proof at customs. ‌​‌‌‌​‌‌‍‌​‌‌‌​‌​‍‌​‌‌‌​‌​
You do not have to have concrete travel plans or book accommodation when you apply for your NZeTA, but it is wise to have accommodation booked for the first few days before departure. ‌​‌‌‌​‌‌‍‌​‌‌‌​‌​‍‌​‌‌‌​‌​
There are also a number of conditions that apply to travellers' backgrounds. Namely, if you want to use the NZeTA, you must be able to prove, possibly by means of a recent bank statement, that you have sufficient financial resources to finance your trip through New Zealand. ‌​‌‌‌​‌‌‍‌​‌‌‌​‌​‍‌​‌‌‌​‌​
You are also not allowed to use the NZeTA if you have been convicted of a prison sentence in the past or of a crime that may have led to a prison sentence. In addition, you must also be in good health and not carrying a contagious or dangerous disease. ‌​‌‌‌​‌‌‍‌​‌‌‌​‌​‍‌​‌‌‌​‌​
If this is the case and the New Zealand immigration authorities think you may be a potential danger to public health in New Zealand, you may not be allowed to enter the country.  ‌​‌‌‌​‌‌‍‌​‌‌‌​‌​‍‌​‌‌‌​‌​
Applying for the NZeTA? Do this well before departure ‌​‌‌‌​‌‌‍‌​‌‌‌​‌​‍‌​‌‌‌​‌​
Are you sure you meet all the New Zealand visa requirements? Then you can apply for it straight away. ‌​‌‌‌​‌‌‍‌​‌‌‌​‌​‍‌​‌‌‌​‌​
Once granted, the NZeTA is valid for 2 years and allows you an unlimited number of trips to New Zealand. Each individual stay may last a maximum of three months. ‌​‌‌‌​‌‌‍‌​‌‌‌​‌​‍‌​‌‌‌​‌​
Because in principle you do not yet need to have any set travel plans when you apply for the NZeTA, you can apply for this visa as far in advance of departure as possible. ‌​‌‌‌​‌‌‍‌​‌‌‌​‌​‍‌​‌‌‌​‌​
This way, you can be sure that once you have booked your trip, you will have a valid travel authorisation. ‌​‌‌‌​‌‌‍‌​‌‌‌​‌​‍‌​‌‌‌​‌​
‌​‌‌‌​‌‌‍‌​‌‌‌​‌​‍‌​‌‌‌​‌​
Spotted something? Got a story? Send a Facebook Message | A direct message on Twitter | Email: News@Deeside.com
---
Latest News
Leading voice in solar sector urges businesses to switch to renewable energy or risk closure due to soaring costs
---