RSPCA is urging dog owners to make plans for their pets as Wales takes big leap towards normality on Saturday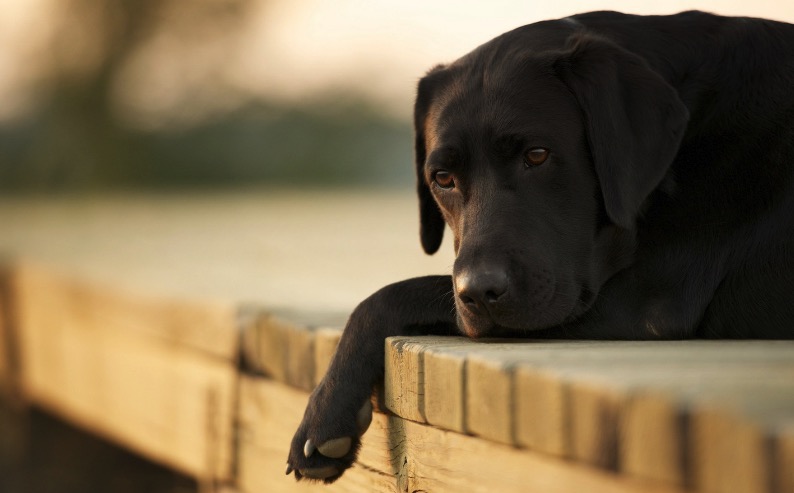 This article is old - Published: Friday, Aug 6th, 2021

RSPCA Cymru is urging dog owners across Wales to make plans for their pets as life in the country takes a big leap towards normality this Saturday. ‌​‌‌‌​‌‌‍‌​‌‌‌​‌​‍‌​‌‌‌​‌​
The Welsh Government has announced that most of Wales' Covid-related restrictions will come to an end, meaning people will have more opportunities to live their lives in a way similar to when restrictions first came in last March. ‌​‌‌‌​‌‌‍‌​‌‌‌​‌​‍‌​‌‌‌​‌​
Guidance in Wales remains to work from home if possible – but the reopening of premises and the ending of limits on how many people can meet indoors means many people are expected to return to workplaces and spend more time away from home. ‌​‌‌‌​‌‌‍‌​‌‌‌​‌​‍‌​‌‌‌​‌​
RSPCA Cymru is urging all dog owners to make a plan to help their pets cope with the sudden change in routine. ‌​‌‌‌​‌‌‍‌​‌‌‌​‌​‍‌​‌‌‌​‌​
Dr Samantha Gaines, from the RSPCA's companion animals department, said: "We know 47 per cent of households in Wales own a pet – and dogs are the nation's most popular companion; with many adding a dog to their household for the first time during the lockdowns." ‌​‌‌‌​‌‌‍‌​‌‌‌​‌​‍‌​‌‌‌​‌​
"But research suggests that around eight in 10 dogs can struggle to cope when left alone." ‌​‌‌‌​‌‌‍‌​‌‌‌​‌​‍‌​‌‌‌​‌​
"When we pop out to the shops or head out to work our dogs can become very anxious or worried. Some dogs can struggle with nothing to do or be frightened by loud noises outside." ‌​‌‌‌​‌‌‍‌​‌‌‌​‌​‍‌​‌‌‌​‌​
"But many dogs form close bonds with us and don't like to be alone. " ‌​‌‌‌​‌‌‍‌​‌‌‌​‌​‍‌​‌‌‌​‌​
"If they haven't learnt that being by themselves is a positive experience then it can be very difficult – so the ending of restrictions in Wales could pose a real challenge for the nation's dogs." ‌​‌‌‌​‌‌‍‌​‌‌‌​‌​‍‌​‌‌‌​‌​
"As the final Covid restrictions in Wales come to an end, we know many people will be spending more time out and about; and perhaps away from their new canine companion." ‌​‌‌‌​‌‌‍‌​‌‌‌​‌​‍‌​‌‌‌​‌​
"So it's really important that we help them learn to cope with being left at home and gradually teach them to be alone in a positive way." ‌​‌‌‌​‌‌‍‌​‌‌‌​‌​‍‌​‌‌‌​‌​
"We're urging owners to think about this before they head back to the workplace, or spend more time out and about, and to come up with a plan to help their dogs cope with this change in routine." ‌​‌‌‌​‌‌‍‌​‌‌‌​‌​‍‌​‌‌‌​‌​
Make a paw-fect plan ‌​‌‌‌​‌‌‍‌​‌‌‌​‌​‍‌​‌‌‌​‌​
‌​‌‌‌​‌‌‍‌​‌‌‌​‌​‍‌​‌‌‌​‌​
The RSPCA has released a new video to help owners prepare their dogs and has also released a 'text message exchange' between a dog and his owner to highlight how dogs can feel when they're left home alone. ‌​‌‌‌​‌‌‍‌​‌‌‌​‌​‍‌​‌‌‌​‌​
The charity is urging owners to make a plan now before you heading back to a workplace or spending more time away from home: ‌​‌‌‌​‌‌‍‌​‌‌‌​‌​‍‌​‌‌‌​‌​
Speak to your employer; is there a way of splitting your time between home and the office to reduce the amount of time your dog is home alone? ‌​‌‌‌​‌‌‍‌​‌‌‌​‌​‍‌​‌‌‌​‌​

Dog-friendly office; could you take your dog into work with you? Is it safe and would your dog enjoy the experience? ‌​‌‌‌​‌‌‍‌​‌‌‌​‌​‍‌​‌‌‌​‌​

Friends and family; do you have a friend, relative or neighbour who could pop in to spend time with your pooch while you're out? ‌​‌‌‌​‌‌‍‌​‌‌‌​‌​‍‌​‌‌‌​‌​

Employ a professional; think about hiring a professional dog walker (remember to use our Dog Walking Guidelines to find a good dog walker) to take your pet out. ‌​‌‌‌​‌‌‍‌​‌‌‌​‌​‍‌​‌‌‌​‌​

Doggy day care; enrol your pooch into doggy day care for a fun day out while you're at work. ‌​‌‌‌​‌‌‍‌​‌‌‌​‌​‍‌​‌‌‌​‌​

Seek help; film your dog when left alone and if you spot signs that your dog is struggling then it's important to seek help from a clinical animal behaviourist (we can help you find a good behaviourist) and make a training plan to introduce being left gradually and positively. ‌​‌‌‌​‌‌‍‌​‌‌‌​‌​‍‌​‌‌‌​‌​
Dr Gaines added: "Sadly, the Pet Food Manufacturers' Association found that 11% of new owners in the UK have already given up a pet – and we fear that this is just the beginning of what could become the biggest dog welfare crisis of a generation." ‌​‌‌‌​‌‌‍‌​‌‌‌​‌​‍‌​‌‌‌​‌​
"Behavioural problems are one of the key reasons why dogs are relinquished to rescue centres and we're already starting to see 'pandemic puppies' coming into our care." ‌​‌‌‌​‌‌‍‌​‌‌‌​‌​‍‌​‌‌‌​‌​
"Some dogs who find being left home alone difficult may exhibit behaviours that are usually associated with stress and anxiety, like barking, toileting in the house, or being destructive. " ‌​‌‌‌​‌‌‍‌​‌‌‌​‌​‍‌​‌‌‌​‌​
"But others may not give any clear signals that they're struggling and can often suffer in silence." ‌​‌‌‌​‌‌‍‌​‌‌‌​‌​‍‌​‌‌‌​‌​
"Many dogs can find changes in our routine very unsettling so it's really important to introduce any changes gradually." ‌​‌‌‌​‌‌‍‌​‌‌‌​‌​‍‌​‌‌‌​‌​
"Please be #DogKind, understand your pet's needs, prepare now and help them to be happy and healthy in the long-term. If not, we fear the biggest dog welfare crisis of a generation, and millions of dogs suffering everyday when their owners go out to work." ‌​‌‌‌​‌‌‍‌​‌‌‌​‌​‍‌​‌‌‌​‌​
Five steps to help your dog settle at home: ‌​‌‌‌​‌‌‍‌​‌‌‌​‌​‍‌​‌‌‌​‌​
Encourage your dog to go to their bed and stay ‌​‌‌‌​‌‌‍‌​‌‌‌​‌​‍‌​‌‌‌​‌​

Gradually move away ‌​‌‌‌​‌‌‍‌​‌‌‌​‌​‍‌​‌‌‌​‌​

Use lots of praise and reward ‌​‌‌‌​‌‌‍‌​‌‌‌​‌​‍‌​‌‌‌​‌​

Gradually increase the time and distance ‌​‌‌‌​‌‌‍‌​‌‌‌​‌​‍‌​‌‌‌​‌​

Repeat steps if your dog struggles ‌​‌‌‌​‌‌‍‌​‌‌‌​‌​‍‌​‌‌‌​‌​
‌​‌‌‌​‌‌‍‌​‌‌‌​‌​‍‌​‌‌‌​‌​
Spotted something? Got a story? Send a Facebook Message | A direct message on Twitter | Email: News@Deeside.com
---
Latest News
Wales lost out on £155.5 million of public funding due to "poor account management" by Welsh Government
Deeside's Parc Adfer 'energy from waste' facility praised by CBI for enhancing region's energy resilience
---