RAF Sentinel spy plane which had roots firmly in Flintshire completes final operational flight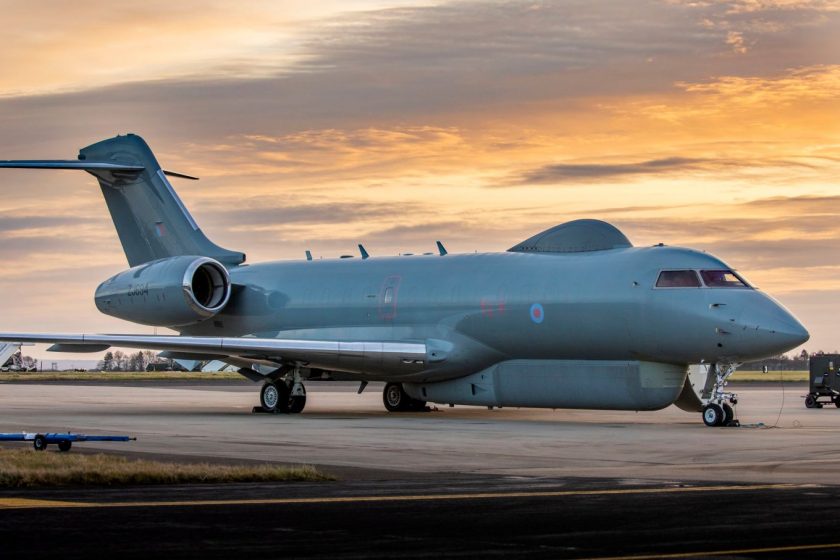 This article is old - Published: Saturday, Feb 27th, 2021
A Royal Air Force surveillance plane which has its roots in Broughton has made its final flight this week. ‌​‌‌‌​‌‌‍‌​‌‌‌​‌​‍‌​‌‌‌​‌​
A Sentinel R1 took off from RAF Waddington on Thursday for its final sortie. ‌​‌‌‌​‌‌‍‌​‌‌‌​‌​‍‌​‌‌‌​‌​
Based on a modified Bombardier Global Express business jet, the platform provided the MOD with reconnaissance capability through its Airborne Stand-off Radar (ASTOR). ‌​‌‌‌​‌‌‍‌​‌‌‌​‌​‍‌​‌‌‌​‌​
The first production Sentinel R1 made its maiden flight in May 2004, after which the aircraft entered operational service with RAF V (Army Co-operation) Squadron based at RAF Waddington and flew its first operational sortie in Afghanistan in February 2009. ‌​‌‌‌​‌‌‍‌​‌‌‌​‌​‍‌​‌‌‌​‌​
There were five Sentinels in operation – the first of which was modified in Greenville, Texas and other four at Raytheon UK's Broughton site. ‌​‌‌‌​‌‌‍‌​‌‌‌​‌​‍‌​‌‌‌​‌​
Raytheon managed the design, modification and support aspects of the Sentinel at its facility in Broughton. ‌​‌‌‌​‌‌‍‌​‌‌‌​‌​‍‌​‌‌‌​‌​
Hundreds of highly skilled aircraft engineers and systems integrators have been involved in building and delivering of the advanced airborne solutions and radar to the MOD. ‌​‌‌‌​‌‌‍‌​‌‌‌​‌​‍‌​‌‌‌​‌​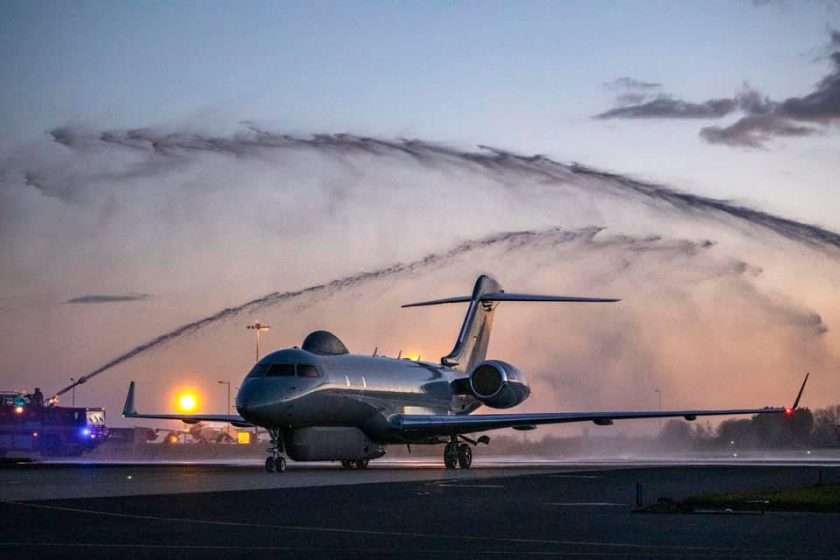 ‌​‌‌‌​‌‌‍‌​‌‌‌​‌​‍‌​‌‌‌​‌​
The Sentinel R1 aircraft of V (Army Cooperation) Squadron have flown circa 32,300 hours conducting approximately 4,870 sorties during its service life. ‌​‌‌‌​‌‌‍‌​‌‌‌​‌​‍‌​‌‌‌​‌​
Sentinels have been used in campaigns in Afghanistan, Libya and Mali, Syria and Iraq. ‌​‌‌‌​‌‌‍‌​‌‌‌​‌​‍‌​‌‌‌​‌​
In addition to military applications, the aircraft's capability has also been used for humanitarian and disaster relief missions, including mapping and scaling the floods that hit Southern England in 2014. ‌​‌‌‌​‌‌‍‌​‌‌‌​‌​‍‌​‌‌‌​‌​
The withdrawal from service was first announced as part of the 2015 Strategic Defence and Security Review. ‌​‌‌‌​‌‌‍‌​‌‌‌​‌​‍‌​‌‌‌​‌​
The surveillance role of the Sentinel will now be carried out by other aircraft in RAF service, including the Shadow R1, the newly introduced Poseidon and forthcoming Protector. ‌​‌‌‌​‌‌‍‌​‌‌‌​‌​‍‌​‌‌‌​‌​
Raytheon have worked closely with the RAF in maintaining this capability and were "a very welcome part of the whole force at RAF Waddington" said Wing Commander Dominic "Dutch' Holland Officer Commanding V (AC) Squadron. ‌​‌‌‌​‌‌‍‌​‌‌‌​‌​‍‌​‌‌‌​‌​
WC Holland said: "It has been an absolute privilege to have commanded V (AC) Squadron." ‌​‌‌‌​‌‌‍‌​‌‌‌​‌​‍‌​‌‌‌​‌​
"It is a fantastic Squadron, with wonderful people, that has delivered exceptional results on multiple operations across the globe." ‌​‌‌‌​‌‌‍‌​‌‌‌​‌​‍‌​‌‌‌​‌​
"Pivotal to that success has been the fantastic effort and support from across the whole of the Sentinel enterprise." ‌​‌‌‌​‌‌‍‌​‌‌‌​‌​‍‌​‌‌‌​‌​
Raytheon's intelligence and surveillance hub at Broughton has a long term contract to support the Shadow R1 aircraft. ‌​‌‌‌​‌‌‍‌​‌‌‌​‌​‍‌​‌‌‌​‌​
Based on the Beechcraft King Air 350CER twin-turboprop aircraft, the Shadow R1 is modified to perform the manned tactical aerial surveillance duties for the UK Special Forces. ‌​‌‌‌​‌‌‍‌​‌‌‌​‌​‍‌​‌‌‌​‌​
The Shadow R1 entered service with the RAF in 2009 and supports the ISTAR operational requirements of the UK Armed Forces. ‌​‌‌‌​‌‌‍‌​‌‌‌​‌​‍‌​‌‌‌​‌​
[Photo's MOD © Crown Copyright 2021] ‌​‌‌‌​‌‌‍‌​‌‌‌​‌​‍‌​‌‌‌​‌​
‌​‌‌‌​‌‌‍‌​‌‌‌​‌​‍‌​‌‌‌​‌​
‌​‌‌‌​‌‌‍‌​‌‌‌​‌​‍‌​‌‌‌​‌​
‌​‌‌‌​‌‌‍‌​‌‌‌​‌​‍‌​‌‌‌​‌​
‌​‌‌‌​‌‌‍‌​‌‌‌​‌​‍‌​‌‌‌​‌​
Spotted something? Got a story? Send a Facebook Message | A direct message on Twitter | Email: News@Deeside.com
---
Latest News
Flintshire Councillor says therapy equipment under public ownership is being flogged at car boot sales and charity shops
---