Watchdog commends North Wales Police for progress made in past year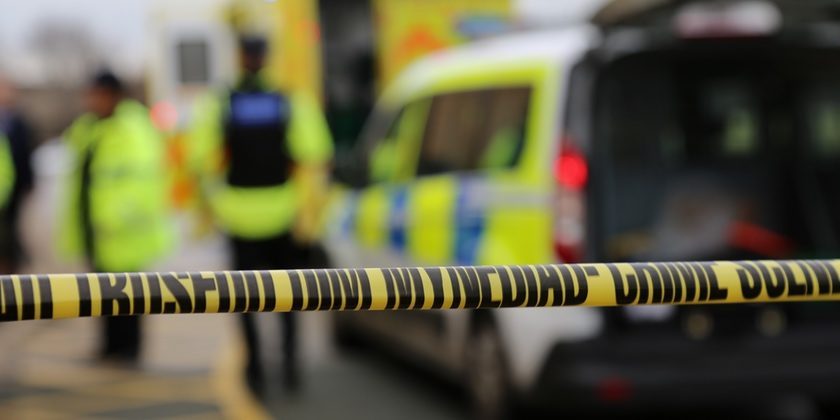 This article is old - Published: Friday, Feb 7th, 2020
A police watchdog has commend North Wales Police for the progress it has made over the past year. ‌​‌‌‌​‌‌‍‌​‌‌‌​‌​‍‌​‌‌‌​‌​
A report published today has found the force to be performing well across all areas. ‌​‌‌‌​‌‌‍‌​‌‌‌​‌​‍‌​‌‌‌​‌​
HM Inspectorate of Constabulary and Fire and Rescue Services annual inspection looked at the effectiveness, efficiency and legitimacy areas of North Wales Police. ‌​‌‌‌​‌‌‍‌​‌‌‌​‌​‍‌​‌‌‌​‌​
Inspectors found the force 'good' at effectively reducing crime and keeping people safe, 'good' at operating efficiently and providing sustainable services to the public and 'good' at how it treats the public and its workforce. ‌​‌‌‌​‌‌‍‌​‌‌‌​‌​‍‌​‌‌‌​‌​
The report highlighted that the force had kept up a high standard in relation to preventing crime and tackling anti-social behaviour, investigating crime, tackling serious and organised crime; meeting current demands and using resources. ‌​‌‌‌​‌‌‍‌​‌‌‌​‌​‍‌​‌‌‌​‌​
The inspection found that the force has a good overall understanding of the nature and scale of vulnerability and that officers and staff are good at protecting vulnerable people. ‌​‌‌‌​‌‌‍‌​‌‌‌​‌​‍‌​‌‌‌​‌​
They singled out North Wales Police for praise for its use of domestic violence protection notices (DVPNs) to prevent domestic abuse, with the highest amount issued per head of population in 2018/19 out of all 43 forces in England and Wales. ‌​‌‌‌​‌‌‍‌​‌‌‌​‌​‍‌​‌‌‌​‌​
DVPNs are usually applied in the immediate aftermath of violence, to give the victim a vital window of safety and space, to engage with police and support services to obtain advice. ‌​‌‌‌​‌‌‍‌​‌‌‌​‌​‍‌​‌‌‌​‌​
The Firearms Alliance between North Wales Police and Cheshire Constabulary was identified as an effective joint working arrangement to provide armed policing with assured deployments, training and command of armed operations in both forces. ‌​‌‌‌​‌‌‍‌​‌‌‌​‌​‍‌​‌‌‌​‌​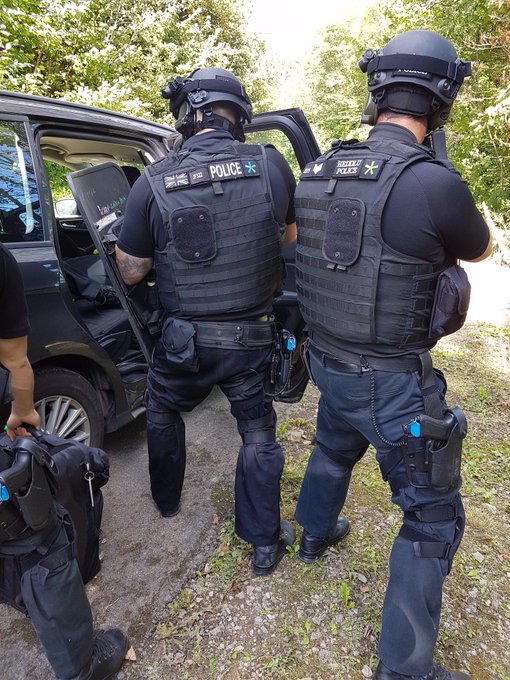 ‌​‌‌‌​‌‌‍‌​‌‌‌​‌​‍‌​‌‌‌​‌​
The watchdog did say however, NWP should make sure systems are in place to reassure the public its' use of of stop and search and use of force, are being conducted legitimately. ‌​‌‌‌​‌‌‍‌​‌‌‌​‌​‍‌​‌‌‌​‌​
HM Inspector of Constabulary Wendy Williams said: ‌​‌‌‌​‌‌‍‌​‌‌‌​‌​‍‌​‌‌‌​‌​
"I am very pleased with North Wales Police's performance in keeping people safe and reducing crime. In particular, I note the improvements the force has made since 2017 in its efficiency. ‌​‌‌‌​‌‌‍‌​‌‌‌​‌​‍‌​‌‌‌​‌​
The force is good at preventing crime and anti-social behaviour. It is also good at investigating crime and tackling serious and organised crime. ‌​‌‌‌​‌‌‍‌​‌‌‌​‌​‍‌​‌‌‌​‌​
Keeping vulnerable people safe is a priority for the force and it works well with other agencies to identify and protect them. ‌​‌‌‌​‌‌‍‌​‌‌‌​‌​‍‌​‌‌‌​‌​
North Wales Police understands the complexity and scale of the current demand for its services. ‌​‌‌‌​‌‌‍‌​‌‌‌​‌​‍‌​‌‌‌​‌​
It now needs to gain a better understanding of the skills its workforce currently has and those it is likely to need. ‌​‌‌‌​‌‌‍‌​‌‌‌​‌​‍‌​‌‌‌​‌​
This will enable it to develop strong, sustainable financial and workforce plans for the future. ‌​‌‌‌​‌‌‍‌​‌‌‌​‌​‍‌​‌‌‌​‌​
The force continues to uphold an ethical culture and promote the standards of professional behaviour it expects. ‌​‌‌‌​‌‌‍‌​‌‌‌​‌​‍‌​‌‌‌​‌​
However, it should make sure that the necessary systems are in place to reassure the public that its use of powers, such as stop and search and the use of force, are conducted legitimately. ‌​‌‌‌​‌‌‍‌​‌‌‌​‌​‍‌​‌‌‌​‌​
Overall, I commend North Wales Police for the progress it has made over the past year. This provides a strong foundation for continuing improvement in the year ahead." ‌​‌‌‌​‌‌‍‌​‌‌‌​‌​‍‌​‌‌‌​‌​
Deputy Chief Constable Richard Debicki said: ‌​‌‌‌​‌‌‍‌​‌‌‌​‌​‍‌​‌‌‌​‌​
"North Wales Police is committed to treating all of the communities that it serves with fairness and respect and is working hard to become more representative of those communities. ‌​‌‌‌​‌‌‍‌​‌‌‌​‌​‍‌​‌‌‌​‌​
The wellbeing of officers and staff is a priority and the force was found to handle workforce concerns well, with the inspectors identifying useful areas for improvement. ‌​‌‌‌​‌‌‍‌​‌‌‌​‌​‍‌​‌‌‌​‌​
As a force we have worked hard to improve the way in which we engage with local people and I am pleased that the inspectorate has recognised the good work that is being undertaken. ‌​‌‌‌​‌‌‍‌​‌‌‌​‌​‍‌​‌‌‌​‌​
The findings also accord with the latest public confidence surveys which are telling us that local people believe that our service is improving and confidence in North Wales Police remains high – 86% of people feel safe from crime and disorder, and 92% think we treat people with respect. " ‌​‌‌‌​‌‌‍‌​‌‌‌​‌​‍‌​‌‌‌​‌​
Spotted something? Got a story? Send a Facebook Message | A direct message on Twitter | Email: News@Deeside.com
---
Latest News
---