Millions of UK broadband and mobile customers set to face mid-contract price increases in April, here is how you could avoid them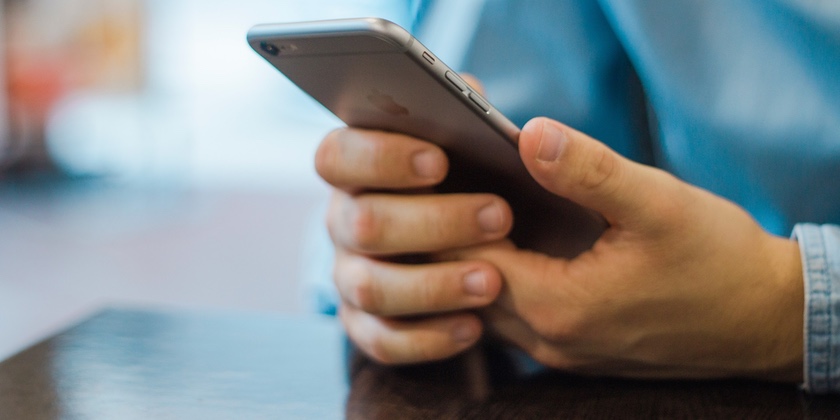 This article is old - Published: Wednesday, Mar 8th, 2023
Millions of UK broadband and mobile customers are set to face mid-contract price increases in April. ‌​‌‌‌​‌‌‍‌​‌‌‌​‌​‍‌​‌‌‌​‌​
Almost 11 million broadband customers who may be out of their initial contract period could switch to a new deal now and avoid above-inflation price hikes this April, according to Uswitch.com. ‌​‌‌‌​‌‌‍‌​‌‌‌​‌​‍‌​‌‌‌​‌​
Broadband customers are being hit with inflation-linked price increases of up to 17.3%, as much as 3.9% above the Retail Price Index (RPI) or Consumer Price Index (CPI). ‌​‌‌‌​‌‌‍‌​‌‌‌​‌​‍‌​‌‌‌​‌​
It's not just broadband customers facing these rises, millions of mobile customers across the country have also already started receiving letters, texts or emails from their providers confirming mid-contract price increases. ‌​‌‌‌​‌‌‍‌​‌‌‌​‌​‍‌​‌‌‌​‌​
The majority of broadband providers do not allow customers to leave penalty-free if prices increase – something that Uswitch has been campaigning to change. Industry regulator Ofcom has launched a review to determine if broadband and mobile customers have enough clarity on mid-contract price rises as consumers are still facing unprecedented inflation-busting rises this year. ‌​‌‌‌​‌‌‍‌​‌‌‌​‌​‍‌​‌‌‌​‌​
How Sky, Virgin Media, Vodafone, TalkTalk, Shell, and Tesco Mobile customers can avoid price hikes  ‌​‌‌‌​‌‌‍‌​‌‌‌​‌​‍‌​‌‌‌​‌​
Nearly 7 million Sky and Virgin Media broadband customers could avoid April's price hikes by switching suppliers, as they're given 30 days to leave penalty free after receiving their price rise notification. ‌​‌‌‌​‌‌‍‌​‌‌‌​‌​‍‌​‌‌‌​‌​
Unlike many providers who have it locked into contracts, Sky and Virgin Media don't set annual price increases in their terms and conditions but have still confirmed they will be raising prices this April. ‌​‌‌‌​‌‌‍‌​‌‌‌​‌​‍‌​‌‌‌​‌​
Vodafone, TalkTalk and Shell have confirmed to Uswitch that customers signing up to broadband packages in March won't be impacted by April 2023 price rises, with baked-in price increases not landing until April 2024. ‌​‌‌‌​‌‌‍‌​‌‌‌​‌​‍‌​‌‌‌​‌​
Tesco Mobile has confirmed that if your mobile contract has ended before 1 February 2023, your price will rise this April. However, this year's hike can be avoided by upgrading to any Tesco Mobile plan before 27 March 2023, or a Clubcard Price plan on or after 27 March 2023. ‌​‌‌‌​‌‌‍‌​‌‌‌​‌​‍‌​‌‌‌​‌​
All broadband and mobile customers are being urged to check to see if they are out of contract or approaching the end of their contract – as they might be able to switch to a new deal now and avoid 2023 price rises altogether. ‌​‌‌‌​‌‌‍‌​‌‌‌​‌​‍‌​‌‌‌​‌​
Ernest Doku, telecoms expert at Uswitch.com, comments: "Millions of mobile and broadband customers are either out of contract or will be soon, and facing the dilemma of whether to recontract before or after the April price rises. ‌​‌‌‌​‌‌‍‌​‌‌‌​‌​‍‌​‌‌‌​‌​
"If your contract ends before April, now is the time to explore your options by comparing your current deal with what's out there. ‌​‌‌‌​‌‌‍‌​‌‌‌​‌​‍‌​‌‌‌​‌​
"You can switch now to avoid the impact of the April 2023 price rises entirely with providers such as Vodafone, Virgin Media, Shell and TalkTalk, if you find a broadband deal that suits you. It's important to note that this will not shield you from price rises in 2024. ‌​‌‌‌​‌‌‍‌​‌‌‌​‌​‍‌​‌‌‌​‌​
"Some providers, such as Hyperoptic and Cuckoo, have also gone one step further and committed to no mid-contract price increases at all, so it's worth seeing if they cater to your local area. ‌​‌‌‌​‌‌‍‌​‌‌‌​‌​‍‌​‌‌‌​‌​
"You could also take the information around competitor prices and speeds back to your current provider and ask for a better deal. Providers will be keen to hang on to customers, so there's often room for negotiation if you're happy with their service – especially if you're out of contract. ‌​‌‌‌​‌‌‍‌​‌‌‌​‌​‍‌​‌‌‌​‌​
"Customers who find themselves facing rises should take this opportunity to vote with their feet." ‌​‌‌‌​‌‌‍‌​‌‌‌​‌​‍‌​‌‌‌​‌​
Ernest Doku's tips to beat the broadband price hikes: ‌​‌‌‌​‌‌‍‌​‌‌‌​‌​‍‌​‌‌‌​‌​
Check if you can save before April: ‌​‌‌‌​‌‌‍‌​‌‌‌​‌​‍‌​‌‌‌​‌​
If you are out of contract or coming to the end of your contract: Some providers will allow you to switch to a new deal before 1st April and avoid mid-contract increases until 2024 ‌​‌‌‌​‌‌‍‌​‌‌‌​‌​‍‌​‌‌‌​‌​

If you are mid-contract: Check if you are eligible to switch and if there are any charges associated with switching. Even if there is a charge to switch, this may still offer you a saving in the longer term ‌​‌‌‌​‌‌‍‌​‌‌‌​‌​‍‌​‌‌‌​‌​

If you can't switch, sign up: Uswitch provides up-to-date consumer information on the mobile and broadband market. Sign up for the latest deals so you're fully clued-up on the market when you are able to switch in future ‌​‌‌‌​‌‌‍‌​‌‌‌​‌​‍‌​‌‌‌​‌​

Check if you're eligible for social tariffs: If you're in receipt of state benefits you may be eligible to sign up for social tariffs, designed to ensure everyone has access to modern day utilities such as broadband. Major providers such as EE, Virgin and Vodafone offer connectivity from £12.00 with no set-up fees – and no mid-contract price increases ‌​‌‌‌​‌‌‍‌​‌‌‌​‌​‍‌​‌‌‌​‌​
 Tips for mobile customers: ‌​‌‌‌​‌‌‍‌​‌‌‌​‌​‍‌​‌‌‌​‌​
Know your deal: If you're unhappy with your mid-contract increase, use this window to find a deal you would be happy with, but beware of longer deals as future mid-contract increases may still apply ‌​‌‌‌​‌‌‍‌​‌‌‌​‌​‍‌​‌‌‌​‌​

Consider your mobile data usage: Many Brits are currently paying for more mobile data than they need. If you regularly have data left over at the end of the month, consider reducing the data in your plan to save money ‌​‌‌‌​‌‌‍‌​‌‌‌​‌​‍‌​‌‌‌​‌​

Text 85075: Check how much it would cost to leave your current contract by texting INFO to 85075. You will receive a text message confirming if you have to pay exit fees to leave your provider ‌​‌‌‌​‌‌‍‌​‌‌‌​‌​‍‌​‌‌‌​‌​

Out of contract? Try SIM-only: Mobile customers who are out of contract can save up to £321[3] a year by moving to a SIM-only deal ‌​‌‌‌​‌‌‍‌​‌‌‌​‌​‍‌​‌‌‌​‌​
‌​‌‌‌​‌‌‍‌​‌‌‌​‌​‍‌​‌‌‌​‌​
Spotted something? Got a story? Send a Facebook Message | A direct message on Twitter | Email: News@Deeside.com
---
Latest News
---