Manchester Airport £440m upgrade will provide "unrivalled passenger experience"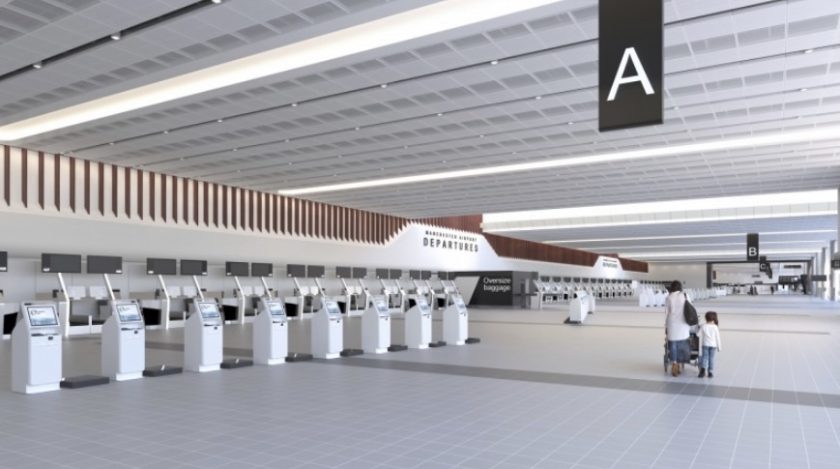 Manchester Airport Group (MAG) has announced a £440m investment in Manchester Airport that aims to create thousands of jobs and unlock billions of pounds of economic value for the North over the next decade. ‌​‌‌‌​‌‌‍‌​‌‌‌​‌​‍‌​‌‌‌​‌​
The investment is the final phase of the £1.3bn Manchester Airport Transformation Programme (MAN-TP) that was first announced in 2015. ‌​‌‌‌​‌‌‍‌​‌‌‌​‌​‍‌​‌‌‌​‌​
The program is a '10-year vision' to revolutionise the customer experience at the Northern hub and unlock the potential of its two full-length runways. ‌​‌‌‌​‌‌‍‌​‌‌‌​‌​‍‌​‌‌‌​‌​


‌​‌‌‌​‌‌‍‌​‌‌‌​‌​‍‌​‌‌‌​‌​
The investment will transform the passenger experience at the UK's third-largest airport, with new spacious facilities, state-of-the-art technology and equipment, and an exciting array of shops, bars, restaurants and airport lounges. ‌​‌‌‌​‌‌‍‌​‌‌‌​‌​‍‌​‌‌‌​‌​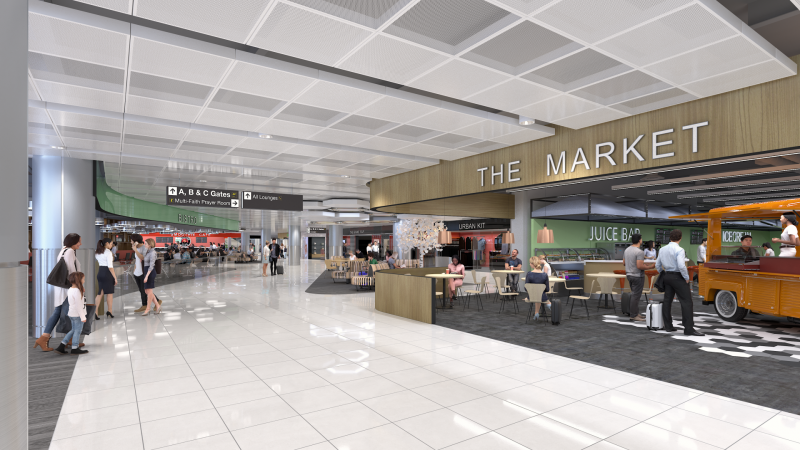 ‌​‌‌‌​‌‌‍‌​‌‌‌​‌​‍‌​‌‌‌​‌​
It will see Manchester Airport expand its role as the UK's global gateway in the North, connecting the region to even more international destinations, including some of the world's most important economic markets. ‌​‌‌‌​‌‌‍‌​‌‌‌​‌​‍‌​‌‌‌​‌​
The first phase of the MAN-TP saw Terminal 2 more than double in size, with the new facility having received positive feedback from passengers and airlines since opening in July 2021. ‌​‌‌‌​‌‌‍‌​‌‌‌​‌​‍‌​‌‌‌​‌​
This latest investment will complete the transformation of Terminal 2, delivering improvement to all stages of the passenger journey – from check-in to baggage reclaim – as well as upgrading its airfield to cater for next-generation aircraft. ‌​‌‌‌​‌‌‍‌​‌‌‌​‌​‍‌​‌‌‌​‌​
Upon completion in 2025, around 80% of all passengers will use the expanded Terminal 2, with Terminal 1 set to close – 63 years after it was opened by the Duke of Edinburgh, in 1962. ‌​‌‌‌​‌‌‍‌​‌‌‌​‌​‍‌​‌‌‌​‌​
More than 500 jobs will be created in the construction phase alone, while independent analysis shows around 16,400 extra jobs will be generated by 2040 as a result of the economic activity stimulated by the expansion of the airport and its route network. ‌​‌‌‌​‌‌‍‌​‌‌‌​‌​‍‌​‌‌‌​‌​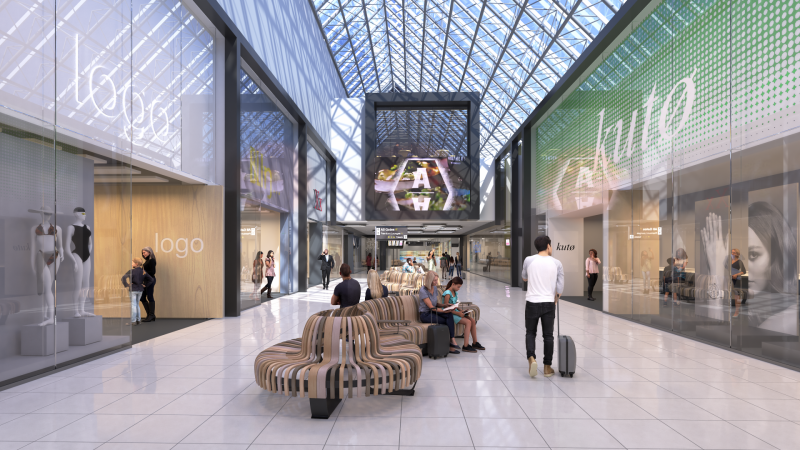 ‌​‌‌‌​‌‌‍‌​‌‌‌​‌​‍‌​‌‌‌​‌​
The same research by York Aviation reveals that Manchester Airport's current contribution to the Northern economy of £3.5bn is expected to soar by nearly 80%, to £6.3bn by 2040 as a result of the full delivery of the transformation program. ‌​‌‌‌​‌‌‍‌​‌‌‌​‌​‍‌​‌‌‌​‌​
And a further £2.9bn boost will be triggered through the increased productivity of businesses traveling and trading globally through Manchester over the same period. ‌​‌‌‌​‌‌‍‌​‌‌‌​‌​‍‌​‌‌‌​‌​
Manchester Airport Group CEO, Charlie Cornish said "This is a major step forward in the evolution of Manchester Airport, which will provide an unrivalled passenger experience and open up new economic opportunities for the whole of the North." ‌​‌‌‌​‌‌‍‌​‌‌‌​‌​‍‌​‌‌‌​‌​


‌​‌‌‌​‌‌‍‌​‌‌‌​‌​‍‌​‌‌‌​‌​
"The airport already supports more than 80,000 jobs and contributes £3.5bn to the Northern economy, and this investment will help us to build on that success." ‌​‌‌‌​‌‌‍‌​‌‌‌​‌​‍‌​‌‌‌​‌​
Terry Hayward, Chief Executive of North Cheshire Chamber, said: ‌​‌‌‌​‌‌‍‌​‌‌‌​‌​‍‌​‌‌‌​‌​
"Manchester Airport's announcement of a £440m investment in the next phase of their Transformation Programme could not have come at a better time." ‌​‌‌‌​‌‌‍‌​‌‌‌​‌​‍‌​‌‌‌​‌​
"This major infrastructure project will provide a much-needed boost to the local economy both in the construction phase and afterwards, as the capacity of the airport continues to increase." ‌​‌‌‌​‌‌‍‌​‌‌‌​‌​‍‌​‌‌‌​‌​
"Manchester Airport is critical to so many north Cheshire businesses both for business travel and for freight and as it continues to attract new airlines and open up new routes it will bring more businesses to the area and more visitors." ‌​‌‌‌​‌‌‍‌​‌‌‌​‌​‍‌​‌‌‌​‌​
Spotted something? Got a story? Send a Facebook Message | A direct message on Twitter | Email: News@Deeside.com
---
Latest News
---