Jade's Law: Minister agrees to re look at proposal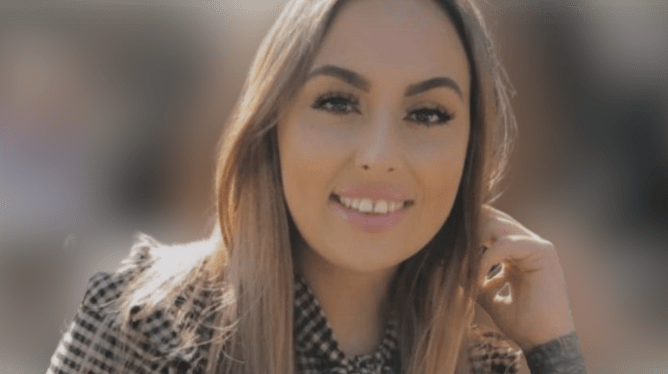 A meeting has been held between an MP representing the family of Jade Ward and the UK Government as part of a bid to change the law.  ‌​‌‌‌​‌‌‍‌​‌‌‌​‌​‍‌​‌‌‌​‌​
Last Wednesday Mark Tami met with , Parliamentary Under Secretary of State in the Ministry of Justice and Minister of State for Victims and Sentencing Edward Argar MP.  ‌​‌‌‌​‌‌‍‌​‌‌‌​‌​‍‌​‌‌‌​‌​
The meeting was further to a House of Commons debate led by Mark on November 7 on the petition initiated by Jade's family and Edwin Duggan. ‌​‌‌‌​‌‌‍‌​‌‌‌​‌​‍‌​‌‌‌​‌​
The petition called on parents who kill the other parent to have their parental responsibility automatically suspended and gained 130,179 signatures.  ‌​‌‌‌​‌‌‍‌​‌‌‌​‌​‍‌​‌‌‌​‌​
Jade, from Shotton, was only 27 years old when she was brutally killed by her estranged husband Russell Marsh, with whom she shared four children. ‌​‌‌‌​‌‌‍‌​‌‌‌​‌​‍‌​‌‌‌​‌​
The children are cared for by her family, but Marsh retains parental responsibility, and they still have to consult him on decisions such as travel, schooling and health care.  ‌​‌‌‌​‌‌‍‌​‌‌‌​‌​‍‌​‌‌‌​‌​
Reporting on the outcome of the meeting, Mark Tami said:  ‌​‌‌‌​‌‌‍‌​‌‌‌​‌​‍‌​‌‌‌​‌​
"I re-stated why I think, and Jade's family believe, that there should be a change in the law so that the offending parent should have their parental rights suspended, rather than the family having to go through the courts to seek that.  ‌​‌‌‌​‌‌‍‌​‌‌‌​‌​‍‌​‌‌‌​‌​
"Both ministers were sympathetic, but once more felt that the existing avenues still allowed for families to take the necessary action." ‌​‌‌‌​‌‌‍‌​‌‌‌​‌​‍‌​‌‌‌​‌​
"I clearly don't think that is sufficient, and I'm glad that the shadow front bench has reiterated that an incoming Labour Government would change that." ‌​‌‌‌​‌‌‍‌​‌‌‌​‌​‍‌​‌‌‌​‌​
"On positive note, Lord Bellamy did agree to look again at the proposal and also at what further measures can be provided to help families and guardians in respect of court costs." ‌​‌‌‌​‌‌‍‌​‌‌‌​‌​‍‌​‌‌‌​‌​
"This could include support with legal aid and a public advocate to help with any court cases." ‌​‌‌‌​‌‌‍‌​‌‌‌​‌​‍‌​‌‌‌​‌​
"I still believe this puts an unnecessary burden on families that have suffered enough with the initial court case without having to have another case to deal with."  ‌​‌‌‌​‌‌‍‌​‌‌‌​‌​‍‌​‌‌‌​‌​
Edwin Duggan met with Mark at Westminster after the meeting. He said:  ‌​‌‌‌​‌‌‍‌​‌‌‌​‌​‍‌​‌‌‌​‌​
"The Government still haven't committed to changing the law, but it's positive that Lord Bellamy agreed to look again at the proposal.  ‌​‌‌‌​‌‌‍‌​‌‌‌​‌​‍‌​‌‌‌​‌​
"Myself and Jade's family would also welcome the support for families like theirs with legal aid and with an advocate who would help them through the court process." ‌​‌‌‌​‌‌‍‌​‌‌‌​‌​‍‌​‌‌‌​‌​
"The ideal scenario is of course that they don't have to go to court in the first place, and I know that Mark will continue to support us in pressing for Jade's Law." ‌​‌‌‌​‌‌‍‌​‌‌‌​‌​‍‌​‌‌‌​‌​
Spotted something? Got a story? Send a Facebook Message | A direct message on Twitter | Email: News@Deeside.com
---
Latest News
Deeside based Redrow signs pact with Welsh Government to address fire safety concerns in high-rise buildings
---