Jack Sargeant becomes youngest ever Senedd Member to chair a Welsh parliament committee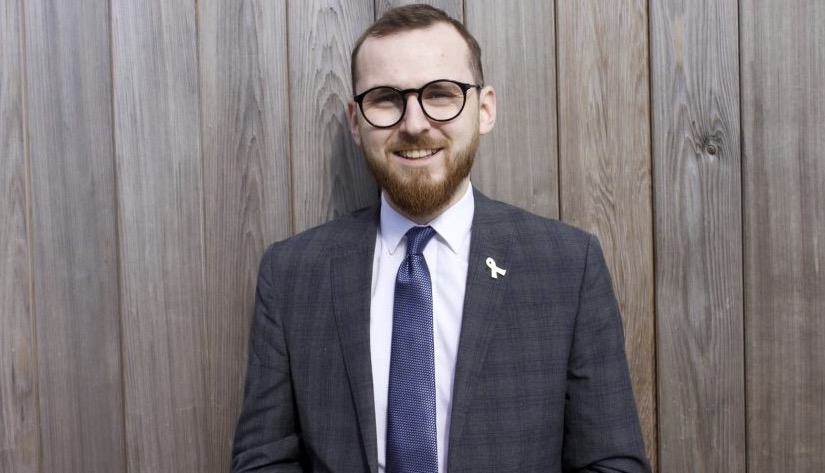 This article is old - Published: Wednesday, Jun 30th, 2021

Jack Sargeant MS has become the youngest ever Senedd Member to be elected to chair a Welsh parliament committee. ‌​‌‌‌​‌‌‍‌​‌‌‌​‌​‍‌​‌‌‌​‌​
The Alyn and Deeside MS has been elected to Chair the Petitions Committee. ‌​‌‌‌​‌‌‍‌​‌‌‌​‌​‍‌​‌‌‌​‌​
Committees are one of the key mechanisms that enable the Senedd to fulfil its statutory and constitutional functions. ‌​‌‌‌​‌‌‍‌​‌‌‌​‌​‍‌​‌‌‌​‌​
There are 12 committees in the Senedd, they examine the areas of law that the Welsh government is responsible for. ‌​‌‌‌​‌‌‍‌​‌‌‌​‌​‍‌​‌‌‌​‌​
These subjects are the areas of Welsh life that have been devolved to the Senedd from the UK Parliament in London. ‌​‌‌‌​‌‌‍‌​‌‌‌​‌​‍‌​‌‌‌​‌​
Committees are made up of a number of MS's from different party groups who are appointed, by the Senedd in Plenary, to work together to undertake detailed work and carry out specific functions. ‌​‌‌‌​‌‌‍‌​‌‌‌​‌​‍‌​‌‌‌​‌​
The Petitions Committee allows people to ask the Welsh Parliament to consider any issue that Senedd has the power to do something about. ‌​‌‌‌​‌‌‍‌​‌‌‌​‌​‍‌​‌‌‌​‌​
Petitions which gather more than 50 signatures are discussed by the committee. ‌​‌‌‌​‌‌‍‌​‌‌‌​‌​‍‌​‌‌‌​‌​
Last term a notable petition which came before the Committee – which Jack was then a member of  – was one calling for the A494 'Red Route' to be scrapped, it gathered nearly 1,500 signatures. ‌​‌‌‌​‌‌‍‌​‌‌‌​‌​‍‌​‌‌‌​‌​
Following 18 months of deliberations, the Committee published a number of key recommendations including calls for the re-costing of the project and full evaluation of the scheme taking into account long-term changes to travel patterns and behaviour. ‌​‌‌‌​‌‌‍‌​‌‌‌​‌​‍‌​‌‌‌​‌​
Jack Sargent was elected on Tuesday to Chair the Petitions Committee for this term, he said: ‌​‌‌‌​‌‌‍‌​‌‌‌​‌​‍‌​‌‌‌​‌​
"It is an honour to have been elected as the youngest ever Senedd committee chair today as Chair of Petitions Committee." ‌​‌‌‌​‌‌‍‌​‌‌‌​‌​‍‌​‌‌‌​‌​
"This is a committee which I very much enjoyed sitting on last Senedd and I believe provides a vital platform for the people of Wales to raise the issues that matter to them." ‌​‌‌‌​‌‌‍‌​‌‌‌​‌​‍‌​‌‌‌​‌​
It is an honour to have been elected as Chair of @SeneddPetitions. ‌​‌‌‌​‌‌‍‌​‌‌‌​‌​‍‌​‌‌‌​‌​

I believe this committee provides a vital platform for the people of Wales 🏴󠁧󠁢󠁷󠁬󠁳󠁿 to raise the issues that matter to them and I look forward to the engaging with communities across the country. pic.twitter.com/pJqBsGWU6w ‌​‌‌‌​‌‌‍‌​‌‌‌​‌​‍‌​‌‌‌​‌​

— Jack Sargeant MS (@JackSargeantAM) June 29, 2021 ‌​‌‌‌​‌‌‍‌​‌‌‌​‌​‍‌​‌‌‌​‌​
‌​‌‌‌​‌‌‍‌​‌‌‌​‌​‍‌​‌‌‌​‌​

The Chairs elected this week: ‌​‌‌‌​‌‌‍‌​‌‌‌​‌​‍‌​‌‌‌​‌​

Jane Bryant MS (Welsh Labour, Newport West) – Children, Young People and Education Committee ‌​‌‌‌​‌‌‍‌​‌‌‌​‌​‍‌​‌‌‌​‌​

Russell George MS (Welsh Conservatives, Montgomeryshire) – Health and Social Care Committee ‌​‌‌‌​‌‌‍‌​‌‌‌​‌​‍‌​‌‌‌​‌​

Paul Davies MS (Welsh Conservatives, Preseli Pembrokeshire) – Economy, Trade and Rural Affairs Committee ‌​‌‌‌​‌‌‍‌​‌‌‌​‌​‍‌​‌‌‌​‌​

Llyr Gruffydd MS (Plaid Cymru, North Wales) Climate Change, Environment and Infrastructure Committee ‌​‌‌‌​‌‌‍‌​‌‌‌​‌​‍‌​‌‌‌​‌​

Jenny Rathbone MS (Welsh Labour, Cardiff Central) – Equality and Social Justice Committee ‌​‌‌‌​‌‌‍‌​‌‌‌​‌​‍‌​‌‌‌​‌​

Delyth Jewell MS (Plaid Cymru, South Wales East) – Culture, Communications, Welsh Language, Sport, and International Relations Committee ‌​‌‌‌​‌‌‍‌​‌‌‌​‌​‍‌​‌‌‌​‌​

John Griffiths MS (Welsh Labour, Newport East) – Local Government and Housing Committee ‌​‌‌‌​‌‌‍‌​‌‌‌​‌​‍‌​‌‌‌​‌​

Peredur Owen Griffiths MS (Plaid Cymru, South Wales East) – Finance Committee ‌​‌‌‌​‌‌‍‌​‌‌‌​‌​‍‌​‌‌‌​‌​

Mark Isherwood MS (Welsh Conservatives, North Wales) – Public Accounts and Public Administration Committee ‌​‌‌‌​‌‌‍‌​‌‌‌​‌​‍‌​‌‌‌​‌​

Huw Irranca-Davies MS (Welsh Labour, Ogmore) – Legislation, Justice and Constitution Committee ‌​‌‌‌​‌‌‍‌​‌‌‌​‌​‍‌​‌‌‌​‌​

Vikki Howells MS (Welsh Labour, Cynon Valley) – Standards of Conduct Committee ‌​‌‌‌​‌‌‍‌​‌‌‌​‌​‍‌​‌‌‌​‌​

Jack Sargeant MS (Welsh Labour, Alyn and Deeside) – Petitions Committee ‌​‌‌‌​‌‌‍‌​‌‌‌​‌​‍‌​‌‌‌​‌​

The full membership of the Committees will be elected by Senedd Members next week. ‌​‌‌‌​‌‌‍‌​‌‌‌​‌​‍‌​‌‌‌​‌​

‌​‌‌‌​‌‌‍‌​‌‌‌​‌​‍‌​‌‌‌​‌​
Spotted something? Got a story? Send a Facebook Message | A direct message on Twitter | Email: News@Deeside.com
---
Latest News
---