Inspirational Queensferry teenager praised for saving brothers life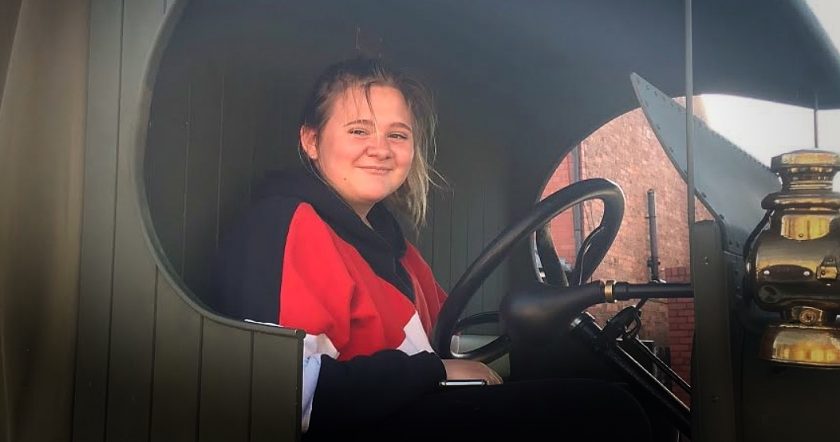 This article is old - Published: Thursday, Jan 3rd, 2019
A Queensferry teenager has be recognised for her outstanding achievement after she performed lifesaving first aid on her brother. ‌​‌‌‌​‌‌‍‌​‌‌‌​‌​‍‌​‌‌‌​‌​
Alex Rhoades was just 13-years-old when her older brother, Henry, became unwell at home. ‌​‌‌‌​‌‌‍‌​‌‌‌​‌​‍‌​‌‌‌​‌​
Alex alerted her mother and explained Henry had been sick. ‌​‌‌‌​‌‌‍‌​‌‌‌​‌​‍‌​‌‌‌​‌​
Upon checking on her son, Alex's mum, Louise, saw Henry had vomited. ‌​‌‌‌​‌‌‍‌​‌‌‌​‌​‍‌​‌‌‌​‌​
Appearing to only be saliva, Louise left Harry water, a bucket, covered him with thin blankets and left him to sleep. ‌​‌‌‌​‌‌‍‌​‌‌‌​‌​‍‌​‌‌‌​‌​
After a while, the family heard a loud bang and rushed to Henry's room where they were shocked to discover Henry on the floor, convulsing. ‌​‌‌‌​‌‌‍‌​‌‌‌​‌​‍‌​‌‌‌​‌​
With no previous history of convulsions, the family were worried and distressed to see Henry grinding his teeth and muscles all over his body tensing. ‌​‌‌‌​‌‌‍‌​‌‌‌​‌​‍‌​‌‌‌​‌​
As Henry, who was 18 at the time, was convulsing, he fell off his bed and knocked his head on a neighbouring wardrobe. ‌​‌‌‌​‌‌‍‌​‌‌‌​‌​‍‌​‌‌‌​‌​
Quick-thinking Alex started to move furniture around Henry and out of his way to prevent further injury, while her father called the emergency services. ‌​‌‌‌​‌‌‍‌​‌‌‌​‌​‍‌​‌‌‌​‌​
Louise, from Queensferry said: ‌​‌‌‌​‌‌‍‌​‌‌‌​‌​‍‌​‌‌‌​‌​
"Alex was phenomenal. She didn't pause at all. She immediately put Henry into the recovery position and made sure his airway was clear. ‌​‌‌‌​‌‌‍‌​‌‌‌​‌​‍‌​‌‌‌​‌​
"She gave us – her parents – very clear instructions on what we needed to do. ‌​‌‌‌​‌‌‍‌​‌‌‌​‌​‍‌​‌‌‌​‌​
On this occasion, it was to talk to Henry, maintain his positioning and airway and to protect his head as he continued convulsing," she added. ‌​‌‌‌​‌‌‍‌​‌‌‌​‌​‍‌​‌‌‌​‌​
The family faced an agonising wait for the ambulance. ‌​‌‌‌​‌‌‍‌​‌‌‌​‌​‍‌​‌‌‌​‌​
"We waited nearly an hour and during this time, Alex not only came back to check on Henry but also us (her parents) and the family pets ensuring that when it was time everyone could leave to go to the hospital together," said Louise. ‌​‌‌‌​‌‌‍‌​‌‌‌​‌​‍‌​‌‌‌​‌​
Upon arrival at hospital, the family were unaware of just how unwell Henry was and, over a three hour period Henry had had five seizures. ‌​‌‌‌​‌‌‍‌​‌‌‌​‌​‍‌​‌‌‌​‌​
Henry was transported from A&E to the Intensive Care Unit as his condition continued to deteriorate over the next seven days. ‌​‌‌‌​‌‌‍‌​‌‌‌​‌​‍‌​‌‌‌​‌​
His condition worsened at which point Henry had to be intubated, have an external pacing wire fitted and was put on dialysis. ‌​‌‌‌​‌‌‍‌​‌‌‌​‌​‍‌​‌‌‌​‌​
Henry's prognoses became ever bleaker due to the unpredictable nature of the inflammation of his brain and his irregular heartbeat. ‌​‌‌‌​‌‌‍‌​‌‌‌​‌​‍‌​‌‌‌​‌​
He spent nearly a month in hospital and was eventually given the diagnosis of autoimmune encephalitis, a condition in which the immune system attacks the brain, impairing function. ‌​‌‌‌​‌‌‍‌​‌‌‌​‌​‍‌​‌‌‌​‌​
"Throughout the whole horrific experience, Alex was amazing," said Louise. ‌​‌‌‌​‌‌‍‌​‌‌‌​‌​‍‌​‌‌‌​‌​
"She saw, heard and experienced things I wish she hadn't. She never shied away from seeing her brother and would insist on being present when doctors delivered news. ‌​‌‌‌​‌‌‍‌​‌‌‌​‌​‍‌​‌‌‌​‌​
"Alex was there to support her brother despite how frightening it could be, especially while he was coming out of sedation and his moods and mind-set were very distressing," she added. ‌​‌‌‌​‌‌‍‌​‌‌‌​‌​‍‌​‌‌‌​‌​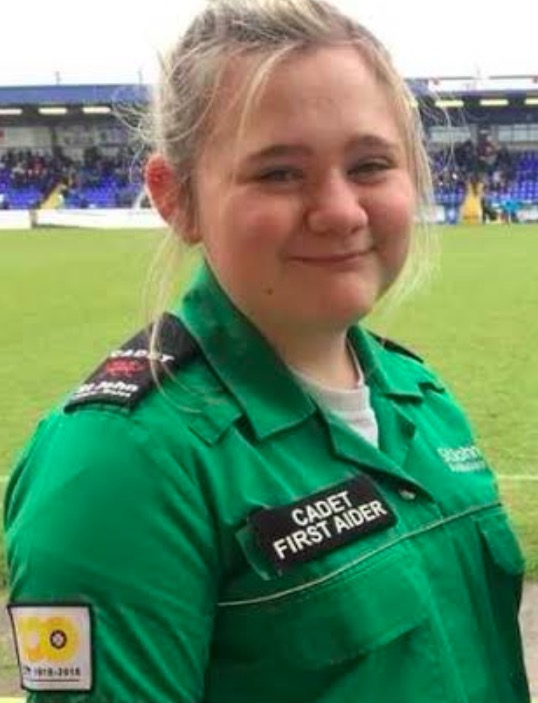 Alex, along with 10 other inspirational young achievers from across Wales, was recognised for her outstanding achievement at a reception held at Priory Church in London, hosted by HRH Princess Anne in November. ‌​‌‌‌​‌‌‍‌​‌‌‌​‌​‍‌​‌‌‌​‌​
‌​‌‌‌​‌‌‍‌​‌‌‌​‌​‍‌​‌‌‌​‌​
Alex received first aid training after becoming a Cadet with Wales' leading first aid charity, St John Cymru, in Deeside – it was this training which saved Henry's life. ‌​‌‌‌​‌‌‍‌​‌‌‌​‌​‍‌​‌‌‌​‌​
Louise said: "To her brother she's a life saver, to us she's awesome. I could never have done or behaved like Alex did that day. ‌​‌‌‌​‌‌‍‌​‌‌‌​‌​‍‌​‌‌‌​‌​
"I don't want to think about how differently that evening could have been without the clear thinking and level-headedness of Alex. ‌​‌‌‌​‌‌‍‌​‌‌‌​‌​‍‌​‌‌‌​‌​
"There aren't enough words to say how we feel about her. To say we are proud of her is an understatement," she added. ‌​‌‌‌​‌‌‍‌​‌‌‌​‌​‍‌​‌‌‌​‌​
Tracey Sankey-Jones Alex's Cadet Leader said: ‌​‌‌‌​‌‌‍‌​‌‌‌​‌​‍‌​‌‌‌​‌​
"When Alex joined us she was a quiet and shy girl. Just three years later her time at St John Cymru has grown her confidence tremendously. ‌​‌‌‌​‌‌‍‌​‌‌‌​‌​‍‌​‌‌‌​‌​
"Alex performed lifesaving first aid in an emergency situation whilst maintaining the ability to keep calm which is essential. ‌​‌‌‌​‌‌‍‌​‌‌‌​‌​‍‌​‌‌‌​‌​
To do this as an adult would be impressive, but to achieve this at just 13-years-old is truly inspirational," she added. ‌​‌‌‌​‌‌‍‌​‌‌‌​‌​‍‌​‌‌‌​‌​
Spotted something? Got a story? Send a Facebook Message | A direct message on Twitter | Email: News@Deeside.com
---
Latest News
Deeside politician joins campaigners calling for full contents of 1983 inquiry into sinking of Sir Galahad to be published
---