"I don't sleep at night": Nearly a quarter of Welsh consumers are losing sleep over cost of living worries, Which? finds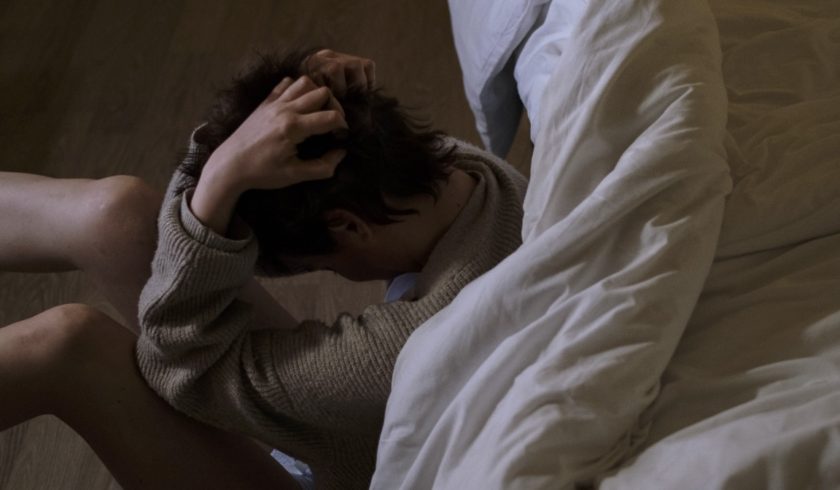 Nearly a quarter of Welsh consumers are losing sleep over the cost of living crisis, new Which? research suggests, as the consumer champion calls on essential businesses to do more to support people. ‌​‌‌‌​‌‌‍‌​‌‌‌​‌​‍‌​‌‌‌​‌​
The consumer champion carried out extensive research with more than 1,000 people, who are representative of the Welsh population, to understand how the cost of living crisis is affecting Welsh consumers. ‌​‌‌‌​‌‌‍‌​‌‌‌​‌​‍‌​‌‌‌​‌​
Almost a quarter (23%) of Welsh consumers reported having trouble sleeping due to concerns about the cost of living crisis. One 50-year-old woman said: "I am constantly worried about our financial situation. I don't sleep at night because I don't know how we are going to manage." ‌​‌‌‌​‌‌‍‌​‌‌‌​‌​‍‌​‌‌‌​‌​
Energy emerged as the top concern for Welsh consumers – with more than nine in 10 consumers worried about energy prices (92%). This is an increase on last year and significantly more than in England (88%) and Scotland (89%). ‌​‌‌‌​‌‌‍‌​‌‌‌​‌​‍‌​‌‌‌​‌​
Concern around food prices has also increased sharply compared to last year. 86 per cent said they were worried about food prices in December 2022, compared to 75 per cent in 2021 and only 58 per cent in 2020. ‌​‌‌‌​‌‌‍‌​‌‌‌​‌​‍‌​‌‌‌​‌​
Both mortgage holders and renters also had high levels of worry about housing costs, with seven in 10 (73%) and almost eight in 10 (78%) respectively saying they were concerned about rising prices. ‌​‌‌‌​‌‌‍‌​‌‌‌​‌​‍‌​‌‌‌​‌​
Which?'s research shows how justified these concerns about price rises are. The consumer champion estimates that if consumers in Wales tried to maintain their same spending habits they would need to spend an additional £38 per week – or over £1,975 a year – on food, energy and fuel in December 2022 compared with December 2021. That would mean almost a third (29%) of their household expenditure would be spent on just these essential goods. ‌​‌‌‌​‌‌‍‌​‌‌‌​‌​‍‌​‌‌‌​‌​
This has led many households to make adjustments to cover essential spending. Nearly six in 10 (57%) consumers in Wales said their household had made at least one adjustment to cover essential spending in the last month, up from around 44 per cent in 2021 and 37 per cent in 2020. The most common adjustment was cutting back on essentials – which increased from 25 per cent in 2021 to 38 per cent in 2022. ‌​‌‌‌​‌‌‍‌​‌‌‌​‌​‍‌​‌‌‌​‌​
Which?'s research also found that some household types are being hit harder than others by the cost of living crisis. Nearly three-quarters (71%) of parents in Wales surveyed had to make adjustments to cover essential spending, compared to less than half (45%) of pensioners. ‌​‌‌‌​‌‌‍‌​‌‌‌​‌​‍‌​‌‌‌​‌​
Financial pressures are also leading consumers in Wales to make cuts which could be potentially harmful to their physical health. Almost eight in ten (78%) consumers in Wales said they had been putting the heating on less due to energy price rises, compared to just under half (48%) last year. ‌​‌‌‌​‌‌‍‌​‌‌‌​‌​‍‌​‌‌‌​‌​
One in five (18%) had been eating fewer cooked meals to save on energy costs. Seven per cent had prioritised providing meals for other family members and three per cent had used a food bank. Parents in the survey were much more likely to have prioritised meals for other family members – with one in five (18%) saying they had done so, compared to seven per cent of all respondents. ‌​‌‌‌​‌‌‍‌​‌‌‌​‌​‍‌​‌‌‌​‌​
A 25-year-old female respondent said: "We are having to choose between heating the home and eating food." ‌​‌‌‌​‌‌‍‌​‌‌‌​‌​‍‌​‌‌‌​‌​
A 62-year-old man said: "Having to sit in the cold as I can't afford to put the heating on – I am skipping meals so others in the house don't have to." ‌​‌‌‌​‌‌‍‌​‌‌‌​‌​‍‌​‌‌‌​‌​
With the UK heading into recession, mortgages and rent costs rising and the energy price guarantee becoming less generous from April, Welsh consumers will only face further financial pressures in 2023. ‌​‌‌‌​‌‌‍‌​‌‌‌​‌​‍‌​‌‌‌​‌​
Which? recently launched a campaign calling on essential businesses – energy firms, broadband providers and supermarkets – to do more to help consumers struggling to make ends meet. For example, telecoms firms must allow consumers to leave without penalty if their prices are hiked mid-contract – regardless of whether these increases can be said to be transparent. ‌​‌‌‌​‌‌‍‌​‌‌‌​‌​‍‌​‌‌‌​‌​
Rocio Concha, Which? Director of Policy and Advocacy said: ‌​‌‌‌​‌‌‍‌​‌‌‌​‌​‍‌​‌‌‌​‌​
"It's hugely concerning that people are losing sleep, skipping meals and sitting in the cold due to rising prices. ‌​‌‌‌​‌‌‍‌​‌‌‌​‌​‍‌​‌‌‌​‌​
"As the cost of living crisis continues to bite into household finances, we are calling on businesses in essential sectors like food, energy and broadband providers to do more to help customers get a good deal and avoid unnecessary or unfair costs and charges during this crisis." ‌​‌‌‌​‌‌‍‌​‌‌‌​‌​‍‌​‌‌‌​‌​
Spotted something? Got a story? Send a Facebook Message | A direct message on Twitter | Email: News@Deeside.com
---
Latest News
---