Four in five don't know recommended max daily salt intake, research suggests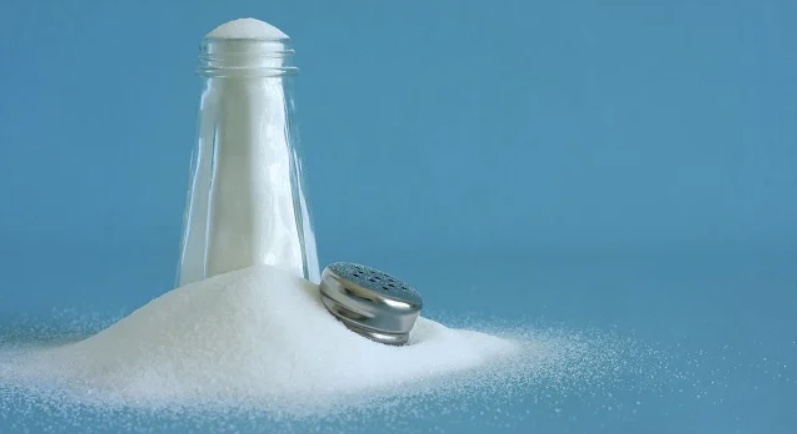 Most British adults were unaware of the recommended maximum daily salt intake when asked, according to new polling we commissioned. ‌​‌‌‌​‌‌‍‌​‌‌‌​‌​‍‌​‌‌‌​‌​
‌​‌‌‌​‌‌‍‌​‌‌‌​‌​‍‌​‌‌‌​‌​
Only 19 per cent were able to identify the 6g per day maximum recommended by the Government, which is about a teaspoon of salt. ‌​‌‌‌​‌‌‍‌​‌‌‌​‌​‍‌​‌‌‌​‌​
The survey of over 2000 British adults conducted by YouGov also found that just under two out of three people (65 per cent) were not confident in estimating their daily salt intake. ‌​‌‌‌​‌‌‍‌​‌‌‌​‌​‍‌​‌‌‌​‌​
These stark findings underline the need for Government action to reduce salt in everyday foods to make healthy eating easier for families. ‌​‌‌‌​‌‌‍‌​‌‌‌​‌​‍‌​‌‌‌​‌​
Salt consumption is a major contributor towards high blood pressure which is associated with around half of all heart attacks and strokes in the UK. ‌​‌‌‌​‌‌‍‌​‌‌‌​‌​‍‌​‌‌‌​‌​
A further concern revealed by the survey was that people with known high blood pressure were more likely to report lacking confidence in estimating their daily salt intake (71 per cent vs 65 per cent), despite being more concerned than those who did not report having high blood pressure (56 per cent vs 41 per cent) regarding the impact salt can have on health. ‌​‌‌‌​‌‌‍‌​‌‌‌​‌​‍‌​‌‌‌​‌​
A positive finding from the survey was that 86 per cent of respondents correctly identified the majority of salt consumed in the UK comes from shop-bought food, or is from food served outside of the home. ‌​‌‌‌​‌‌‍‌​‌‌‌​‌​‍‌​‌‌‌​‌​
This underlines the fact that reducing our salt consumption is not solely a matter of personal responsibility, but instead relies on reducing the high salt content the food industry puts in many foods. ‌​‌‌‌​‌‌‍‌​‌‌‌​‌​‍‌​‌‌‌​‌​
With adults in eating on average 40 per cent more salt than the UK Government's recommended maximum daily intake of 6g, a change to our national diet could produce big gains for health. ‌​‌‌‌​‌‌‍‌​‌‌‌​‌​‍‌​‌‌‌​‌​
But with up to 85 per cent of the salt we eat already in the foods we are purchasing, we are calling on Government to better incentivise the food industry to reduce the salt content of our everyday foods. ‌​‌‌‌​‌‌‍‌​‌‌‌​‌​‍‌​‌‌‌​‌​
Action needed
John Maingay, our Director of Policy and Influencing said: "This research clearly shows that people don't feel they know how much salt they are eating, and just providing people with that information isn't going to help when there are high salt levels in so many of the foods we buy. ‌​‌‌‌​‌‌‍‌​‌‌‌​‌​‍‌​‌‌‌​‌​
"There is a clear case for helping people eat more healthily by taking salt out of food before it is bought. ‌​‌‌‌​‌‌‍‌​‌‌‌​‌​‍‌​‌‌‌​‌​
"We need Government action to drive all parts of the food industry to play their part and reduce the amount of salt they are serving to us." ‌​‌‌‌​‌‌‍‌​‌‌‌​‌​‍‌​‌‌‌​‌​
The Government has had a salt reduction programme in place since the early 2000s, with voluntary targets for industry reformulation, which initially saw a significant drop in our salt consumption and has been projected to result in around 200,000 fewer premature cardiovascular disease cases by 2050. ‌​‌‌‌​‌‌‍‌​‌‌‌​‌​‍‌​‌‌‌​‌​
But since 2011, progress has stalled, and only half (54 per cent) of all the average salt reduction targets set for retail and manufacturers in 2014 were met by 2018. New voluntary targets were set in 2020 to be met by 2024. ‌​‌‌‌​‌‌‍‌​‌‌‌​‌​‍‌​‌‌‌​‌​
This is in contrast to the highly successful, regulatory approach of the Soft Drinks Industry Levy. ‌​‌‌‌​‌‌‍‌​‌‌‌​‌​‍‌​‌‌‌​‌​
Just one year after its introduction, the average amount of sugar a UK household consumed via soft drinks dropped by 30g per week, and it has not affected sales of soft drinks. ‌​‌‌‌​‌‌‍‌​‌‌‌​‌​‍‌​‌‌‌​‌​
Recent evidence has shown that the Levy is associated with an estimated 8% reduction in obesity rates in 10- and 11-year-old girls. ‌​‌‌‌​‌‌‍‌​‌‌‌​‌​‍‌​‌‌‌​‌​
We are now calling on Government to introduce mandatory requirement on industry to reduce the salt and sugar content of our everyday foods to reduce the risk of heart and circulatory diseases for everyone. ‌​‌‌‌​‌‌‍‌​‌‌‌​‌​‍‌​‌‌‌​‌​
Spotted something? Got a story? Send a Facebook Message | A direct message on Twitter | Email: News@Deeside.com
---
Latest News
---