Former Coronation Street actor from Flint celebrated at Chester University graduation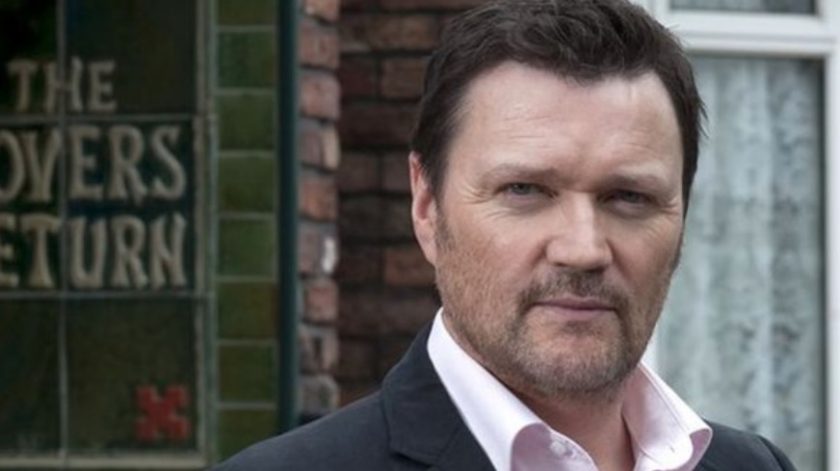 This article is old - Published: Friday, Nov 9th, 2018
A former Coronation Street actor who supports mental health charities will be celebrated at the University of Chester's graduation ceremony today. ‌​‌‌‌​‌‌‍‌​‌‌‌​‌​‍‌​‌‌‌​‌​
Ian Puleston-Davies will receive an honorary degree of Doctor of Letters (DLitt) in recognition of his outstanding contribution to drama and the arts. ‌​‌‌‌​‌‌‍‌​‌‌‌​‌​‍‌​‌‌‌​‌​
A familiar face on television screens over the years, Ian Puleston-Davies was born on a Flintshire farm and was initially destined to follow in the family footsteps to live and work in Oakenholt, near Flint. ‌​‌‌‌​‌‌‍‌​‌‌‌​‌​‍‌​‌‌‌​‌​
However – drama lessons in school and his roles as a founding member of the Flintshire Youth Theatre quickly diverted him from that route and he headed off to the bright lights of London to study at the Guildhall School of Music and Drama. ‌​‌‌‌​‌‌‍‌​‌‌‌​‌​‍‌​‌‌‌​‌​
After graduation, Ian embarked on a career in entertainment which ranged from the traditional – Shakespearean adaptations on the BBC alongside the greats, to the bizarre – street theatre in Covent Garden and tough gigs on the alternative comedy circuit alongside future thespians like Eddie Izzard, Ben Elton and Steve Coogan. ‌​‌‌‌​‌‌‍‌​‌‌‌​‌​‍‌​‌‌‌​‌​
Like most in the acting profession, Ian has enjoyed exciting highs and devastating lows – with the lows often caused by his well-documented struggle with mental illness. ‌​‌‌‌​‌‌‍‌​‌‌‌​‌​‍‌​‌‌‌​‌​
Despite his Obsessive Compulsive Disorder, Ian has been consistently in demand for roles in repertory theatre, the West End, radio, television and film and his CV reveals a diversity of credits that reflect his great versatility of style. ‌​‌‌‌​‌‌‍‌​‌‌‌​‌​‍‌​‌‌‌​‌​
Ironically, despite his comedic successes, Ian is best known for his roles as villain, hard-man or serial killer. ‌​‌‌‌​‌‌‍‌​‌‌‌​‌​‍‌​‌‌‌​‌​
His parents were frequently heard to request he play 'a nice person' so were thrilled when he landed a role as a Naval commander in the spooky film drama Ghostboat, playing opposite David Jason. ‌​‌‌‌​‌‌‍‌​‌‌‌​‌​‍‌​‌‌‌​‌​
Sadly for them, Ian's character descended into psychosis which resulted in him shooting 'Del Boy' at the thrilling climax of the Easter screening in 2006! ‌​‌‌‌​‌‌‍‌​‌‌‌​‌​‍‌​‌‌‌​‌​
Many screen baddies followed and the most recent include tough-talking builder Owen in Coronation Street (2010-2015) the serial killer in Marcella (2016) and the chilling Frank in Sky's high-profile drama Tin Star. ‌​‌‌‌​‌‌‍‌​‌‌‌​‌​‍‌​‌‌‌​‌​
Filmed mostly in Canada alongside Hollywood luminaries Tim Roth and Christina Hendricks, Tin Star not only confirmed Ian's professional standing in the USA but also enabled his family to enjoy holidays in the spectacular Rockies.  ‌​‌‌‌​‌‌‍‌​‌‌‌​‌​‍‌​‌‌‌​‌​
His next role is also a trans-Atlantic production and he plays Mr Pennyworth Snr in the brand new television series Pennyworth. Set in 1960s London and currently filming in the Warner Horizon studios, Pennyworth will explore the early life of Batman's loyal butler, Alfred Pennyworth and, incidentally, launch singer Paloma Faith's acting debut… but Ian is staying characteristically tight-lipped about his character's storyline.  ‌​‌‌‌​‌‌‍‌​‌‌‌​‌​‍‌​‌‌‌​‌​
Happily for Ian's parents, his most child-friendly creation is as the jovial King Thistle in the oft-repeated animated series Ben and Holly's Little Kingdom and Ian has been delighted to support children's charities with personalised letters about 'jelly floods'.  ‌​‌‌‌​‌‌‍‌​‌‌‌​‌​‍‌​‌‌‌​‌​
In fact, charity work plays a huge role in Ian's life and he has been frequently called upon to reprise popular roles to highlight campaigns or front charity events. ‌​‌‌‌​‌‌‍‌​‌‌‌​‌​‍‌​‌‌‌​‌​
He is particularly happy to hop on a motorbike to support Bill Smith Motor's Distinguished Gentleman's Ride Event on vintage and classic motorbikes to raise awareness and funds for prostate cancer research and men's mental health and recently took part in their Charity Ride for Claire House. ‌​‌‌‌​‌‌‍‌​‌‌‌​‌​‍‌​‌‌‌​‌​
Ian is also a patron of The Hospice of the Good Shepherd and of the charity OCD-UK where he has an active role in speaking at conferences and to the media. In 2017 he was asked to present and narrate a 30-minute documentary about OCD for BBC Wales called OCD – An Actor's Tale.  ‌​‌‌‌​‌‌‍‌​‌‌‌​‌​‍‌​‌‌‌​‌​
There are inevitable quiet times in Ian's profession – either waiting to be called on set or for the next production to start and he has used this 'downtime' to establish himself as a writer. ‌​‌‌‌​‌‌‍‌​‌‌‌​‌​‍‌​‌‌‌​‌​
In 2005, he drew on his own experiences of dealing with OCD to co-write the drama Dirty, Filthy, Love.  ‌​‌‌‌​‌‌‍‌​‌‌‌​‌​‍‌​‌‌‌​‌​
Along with prolific dramatist Jeff Pope, Ian's work on Dirty Filthy Love was recognised by a Royal Television Society Award for Best Single Drama and was nominated for the BAFTA Award for Best Single Drama. ‌​‌‌‌​‌‌‍‌​‌‌‌​‌​‍‌​‌‌‌​‌​
Having lived in London for most of his adult life, Ian and his partner Sue headed north to bring up their family. ‌​‌‌‌​‌‌‍‌​‌‌‌​‌​‍‌​‌‌‌​‌​
Now settled in Hoole with daughter Maggie and son Charlie, Ian's family are thrilled that his contribution to drama and the arts is to be recognised by an honorary degree of Doctor of Letters (DLitt) from the University of Chester. ‌​‌‌‌​‌‌‍‌​‌‌‌​‌​‍‌​‌‌‌​‌​
Ian Puleston-Davies said: "To be invited to receive an honorary degree of Doctor of Letters (DLitt) from the University of Chester is one of the most gratifying roles that I have ever been given. ‌​‌‌‌​‌‌‍‌​‌‌‌​‌​‍‌​‌‌‌​‌​
As a native Welshman who grew up not far from here, it is particularly special to receive such recognition from the city university round the corner from where I now live. ‌​‌‌‌​‌‌‍‌​‌‌‌​‌​‍‌​‌‌‌​‌​
However, it is also quite daunting to be told that I am now at a time in my life when my contribution to drama and the arts is being recognised – inside every mature actor is the juvenile lead wondering what happened! – but I feel honoured by this great compliment and truly grateful to the University of Chester." ‌​‌‌‌​‌‌‍‌​‌‌‌​‌​‍‌​‌‌‌​‌​
‌​‌‌‌​‌‌‍‌​‌‌‌​‌​‍‌​‌‌‌​‌​
Spotted something? Got a story? Send a Facebook Message | A direct message on Twitter | Email: News@Deeside.com
---
Latest News
Ysbyty Glan Clwyd A&E still requires 'significant improvement' amid high patient numbers and staff shortages
---