Former Cheshire Police officer jailed for researching a defendant while he was a juror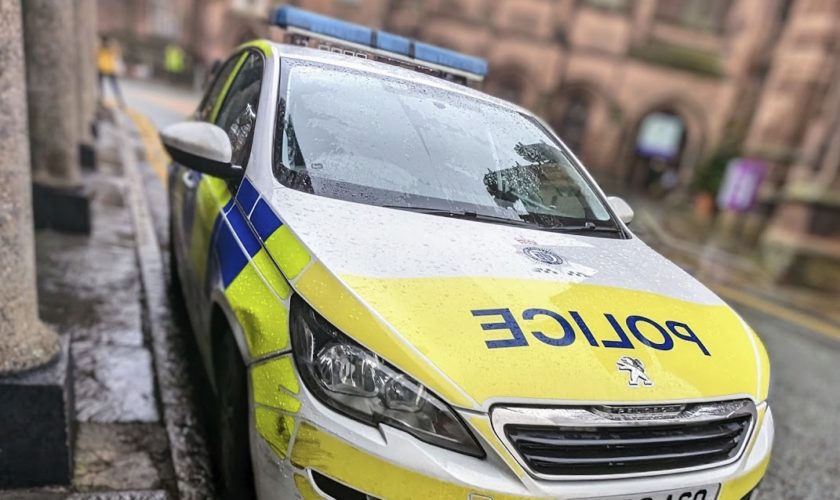 A former Cheshire police officer who was dismissed for gross misconduct has been jailed for six months for conducting research while he a juror. ‌​‌‌‌​‌‌‍‌​‌‌‌​‌​‍‌​‌‌‌​‌​
The Crown Prosecution Service said that Jason Carr, 52, from Huntington, Chester, researched the background of a defendant charged with serious sexual offences during a trial at Chester Crown Court in April 2022. The conduct of Carr came to light when the other jurors notified the Judge. The jury was ultimately discharged, and the trial had to be relisted. ‌​‌‌‌​‌‌‍‌​‌‌‌​‌​‍‌​‌‌‌​‌​
On 25 April 2022, the trial judge HHJ Leeming directed the Jury about their obligations. They were told "The evidence is what you see and hear in this courtroom, it comes from absolutely nowhere else. Do not carry out your own research." ‌​‌‌‌​‌‌‍‌​‌‌‌​‌​‍‌​‌‌‌​‌​
They were also provided with a leaflet that reminded them that  "As a juror you have taken a LEGAL OATH or AFFIRMATION to try the defendant based ONLY on the evidence you hear in court. It is ILLEGAL for you to LOOK for any information at all about your case on the INTERNET or ANYWHERE ELSE during the trial." ‌​‌‌‌​‌‌‍‌​‌‌‌​‌​‍‌​‌‌‌​‌​
The case proceeded and the jury retired to consider their verdict on 28 April. ‌​‌‌‌​‌‌‍‌​‌‌‌​‌​‍‌​‌‌‌​‌​
Before they resumed their deliberations the following day, two jurors sent a note to the judge saying Carr had tried to convince them that they could do their own background research on the case and that he had found out information about the defendant. ‌​‌‌‌​‌‌‍‌​‌‌‌​‌​‍‌​‌‌‌​‌​
The jury was discharged, and the matter was referred by the Judge to the Attorney General. A full police investigation was then carried out. ‌​‌‌‌​‌‌‍‌​‌‌‌​‌​‍‌​‌‌‌​‌​
During that investigation, eight jurors confirmed Carr told them he had done research on the defendant and continued to make disclosures about them. ‌​‌‌‌​‌‌‍‌​‌‌‌​‌​‍‌​‌‌‌​‌​
Police discovered he had made searches on the defendant and the Contempt of Court Act on both his mobile telephone and his laptop while he was a juror in the case. ‌​‌‌‌​‌‌‍‌​‌‌‌​‌​‍‌​‌‌‌​‌​
Carr had claimed to be a retired police officer but he had been dismissed by Cheshire Police in 2010 for gross misconduct.  The case ultimately had to be relisted for trial in August 2022, which meant that vulnerable witnesses had to give evidence again. ‌​‌‌‌​‌‌‍‌​‌‌‌​‌​‍‌​‌‌‌​‌​
On 10 May 2022, Carr was arrested. He pleaded guilty to two charges of juror misconduct on 25 May 2023 at Liverpool Crown Court and was jailed for six months. ‌​‌‌‌​‌‌‍‌​‌‌‌​‌​‍‌​‌‌‌​‌​
Senior Crown Prosecutor Adam Till of CPS Mersey Cheshire's Complex Casework Unit, said: "Jason Carr's misconduct during a Crown Court trial was blatant and deliberate. This had the potential to affect the fairness of the proceedings in this case. ‌​‌‌‌​‌‌‍‌​‌‌‌​‌​‍‌​‌‌‌​‌​
"Despite him expressing his remorse and detailing personal circumstances that led to his conduct, the Judge considered his behaviour arrogant and deliberate and so serious to warrant an immediate custodial sentence. ‌​‌‌‌​‌‌‍‌​‌‌‌​‌​‍‌​‌‌‌​‌​
"The integrity of the criminal justice system in this country is dependent in no small part on the conduct of jurors. They are given clear direction by the courts and must abide by it. If they don't, they will be before the courts themselves." ‌​‌‌‌​‌‌‍‌​‌‌‌​‌​‍‌​‌‌‌​‌​
Spotted something? Got a story? Send a Facebook Message | A direct message on Twitter | Email: News@Deeside.com
---
Latest News
---