Food bank on Flintshire border sees numbers double over past year alone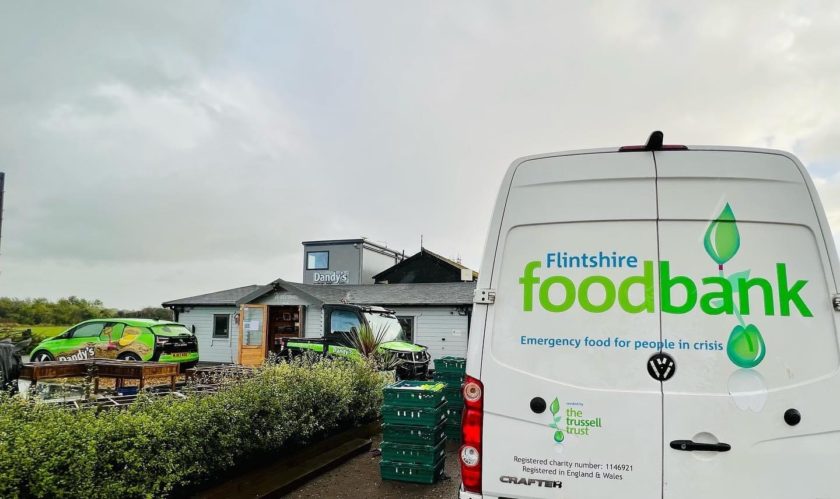 A food bank on the Flintshire/Cheshire border has seen the number of people using its services double over the past year alone as the cost of living crisis continues to bite. ‌​‌‌‌​‌‌‍‌​‌‌‌​‌​‍‌​‌‌‌​‌​
The Foodbank at Dandy's on Sealand Road is part of Flintshire Foodbank and has been running at the business's base in Flintshire for the past two years or so. ‌​‌‌‌​‌‌‍‌​‌‌‌​‌​‍‌​‌‌‌​‌​
It was set up by Adam Dandy as a means to help those who are struggling to put food on the table alongside keeping up with the rising cost of basic needs such as heating and cooking. ‌​‌‌‌​‌‌‍‌​‌‌‌​‌​‍‌​‌‌‌​‌​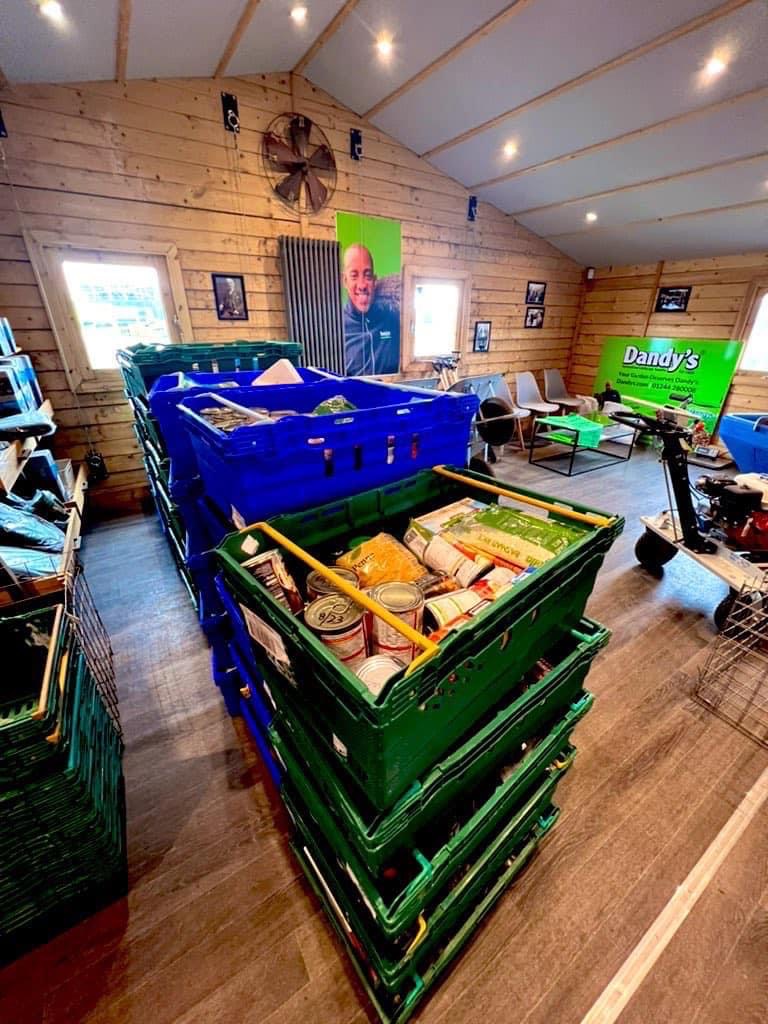 ‌​‌‌‌​‌‌‍‌​‌‌‌​‌​‍‌​‌‌‌​‌​
Adam said he and his team had noticed a big increase in the numbers coming to their branch of the Flintshire Foodbank over the past year, which was a sign of just how badly the cost of living crisis was hitting people. ‌​‌‌‌​‌‌‍‌​‌‌‌​‌​‍‌​‌‌‌​‌​
He said it was clear that as the cost of living crisis went on, it was affecting more and more people who he wouldn't normally have expected to visit a Foodbank – people with jobs and cars who now needed help to feed their loved ones. ‌​‌‌‌​‌‌‍‌​‌‌‌​‌​‍‌​‌‌‌​‌​
Adam said: "I think the number of people using the Foodbank here at Dandy's has probably doubled since this time last year and that's people with jobs, people with cars. ‌​‌‌‌​‌‌‍‌​‌‌‌​‌​‍‌​‌‌‌​‌​
"These are people who you wouldn't think would be struggling but the cost of living crisis has impacted on them." ‌​‌‌‌​‌‌‍‌​‌‌‌​‌​‍‌​‌‌‌​‌​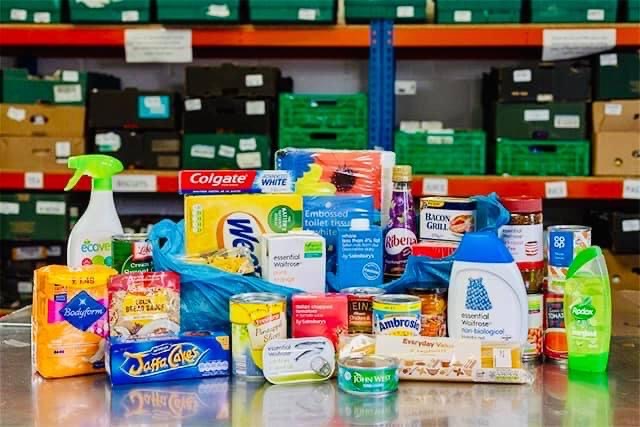 ‌​‌‌‌​‌‌‍‌​‌‌‌​‌​‍‌​‌‌‌​‌​
Adam was at pains to reassure anyone worried about the thought of using a Foodbank. He said it was a straightforward system whereby people can call in, give a Foodbank code and then have their food and supplies brought out to their car. ‌​‌‌‌​‌‌‍‌​‌‌‌​‌​‍‌​‌‌‌​‌​
He said: "I know that if someone is using a Foodbank for the first time then they can feel nervous but when they turn up and see that we're quite busy and it's a shop, and sort of a trade place and a builder's merchants environment, then I think it puts people at their ease more. ‌​‌‌‌​‌‌‍‌​‌‌‌​‌​‍‌​‌‌‌​‌​
"You can get a Foodbank code from a number of places including your GP, social services and Citizen's Advice. You can even phone Citizen's Advice and get a code from them. ‌​‌‌‌​‌‌‍‌​‌‌‌​‌​‍‌​‌‌‌​‌​
"All you need do then is pass us the slip of paper with the code on and we'll then ask them to wait in the car while we bring the food parcel out to the car boot." ‌​‌‌‌​‌‌‍‌​‌‌‌​‌​‍‌​‌‌‌​‌​
The Foodbank at Dandy's is open from 3pm to 5pm every Friday. To get a Foodbank voucher, call Citizen's Advice on 0800 702 2020 from 9am to 5pm Monday to Friday or visit the Citizen's Advice website at citizensadvice.org.uk. In Flintshire specifically, call 0808 278 7923 to speak to Mold Citizen's Advice Bureau, which is a referral partner of Flintshire Foodbank or call Flintshire Single Point of Access on 03000 858 858, who are also a referral partner. ‌​‌‌‌​‌‌‍‌​‌‌‌​‌​‍‌​‌‌‌​‌​
Adam said he welcomed any donations of goods for the food bank, including long life items such as pasta and tinned food, along with sanitary products, toiletries and dog and cat food. ‌​‌‌‌​‌‌‍‌​‌‌‌​‌​‍‌​‌‌‌​‌​
Donations can be dropped off at Dandy's or at the Flintshire Foodbank HQ in Mold, as well as at any other Flintshire Foodbank. ‌​‌‌‌​‌‌‍‌​‌‌‌​‌​‍‌​‌‌‌​‌​
Adam, who is also the founder and a trustee with the Share charity, added that they were also appealing for any donations of warm clothes, including children's clothes, shoes and trainers, to help support families in need. ‌​‌‌‌​‌‌‍‌​‌‌‌​‌​‍‌​‌‌‌​‌​
These support people in crisis or, for example, refugees who are resettled in the area. Any donations can be dropped off at Share's base in Mold or at their charity shop on Pepper Street in Chester. ‌​‌‌‌​‌‌‍‌​‌‌‌​‌​‍‌​‌‌‌​‌​
Share are also currently running an appeal whereby Easter eggs are to be collected and given to children currently in temporary accommodation around North Wales and Chester. ‌​‌‌‌​‌‌‍‌​‌‌‌​‌​‍‌​‌‌‌​‌​
Any donations can be dropped off at Share either in Mold or Chester. Share in Mold is based at the Old County Library, Raikes Lane, Mold, CH7 6NW and the Share Shop in Chester is at 30 Pepper St (in the former Dawsons music shop), Chester, CH1 1DF. ‌​‌‌‌​‌‌‍‌​‌‌‌​‌​‍‌​‌‌‌​‌​
For more information on Share visit shareaid.co.uk/. ‌​‌‌‌​‌‌‍‌​‌‌‌​‌​‍‌​‌‌‌​‌​
Spotted something? Got a story? Send a Facebook Message | A direct message on Twitter | Email: News@Deeside.com
---
Latest News
---