Flintshire's first ever Welsh Youth Parliament members have just been elected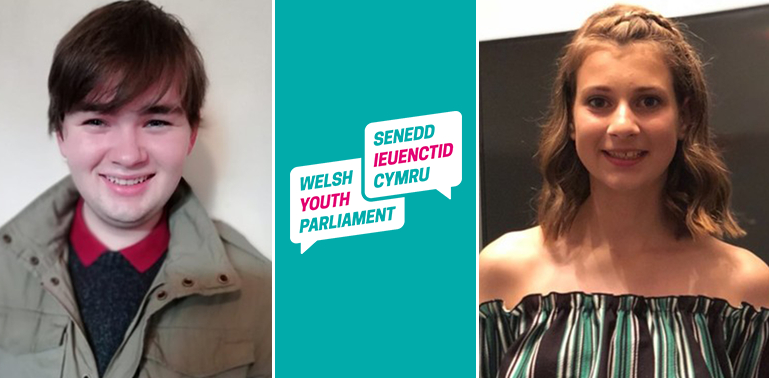 This article is old - Published: Thursday, Dec 6th, 2018

The first members to ever be elected to the Welsh Youth Parliament were announced on Wednesday. ‌​‌‌‌​‌‌‍‌​‌‌‌​‌​‍‌​‌‌‌​‌​
Two successful Flintshire candidates will now represent local youngsters nationally at the Welsh Youth Parliament. ‌​‌‌‌​‌‌‍‌​‌‌‌​‌​‍‌​‌‌‌​‌​
The Parliament, which will meet for the first time in February, is aimed at giving young people aged between 11 and 18 a voice. ‌​‌‌‌​‌‌‍‌​‌‌‌​‌​‍‌​‌‌‌​‌​
Voting took place between November 5 and November 25 with the results announced yesterday in Cardiff. ‌​‌‌‌​‌‌‍‌​‌‌‌​‌​‍‌​‌‌‌​‌​
40 Welsh Youth Parliament members have been elected by a 'First Past the Post' system, returning one young person for each electoral constituency in Wales including Alyn & Deeside and Delyn. ‌​‌‌‌​‌‌‍‌​‌‌‌​‌​‍‌​‌‌‌​‌​
A further 20 seats have been elected by 'partner organisations to ensure the representation of diverse groups of young people.' ‌​‌‌‌​‌‌‍‌​‌‌‌​‌​‍‌​‌‌‌​‌​
All 60 Welsh Youth Parliament members, who are not members of a political party, will have equal status with the same role and responsibilities in the Parliament, and will serve a two year term. ‌​‌‌‌​‌‌‍‌​‌‌‌​‌​‍‌​‌‌‌​‌​
The Welsh Assembly presiding officer Elin Jones said on Wednesday: ‌​‌‌‌​‌‌‍‌​‌‌‌​‌​‍‌​‌‌‌​‌​
"Today marks a special occasion in the history of our National Assembly. ‌​‌‌‌​‌‌‍‌​‌‌‌​‌​‍‌​‌‌‌​‌​
As we look forward to celebrating twenty years since the creation of a parliament for Wales next year, I am pleased to announce that this place is about to become the home of another exciting parliament – our first ever Youth Parliament. ‌​‌‌‌​‌‌‍‌​‌‌‌​‌​‍‌​‌‌‌​‌​
This is the culmination of many months of work by organisations, schools, and the Assembly's dedicated Education and Youth Engagement team, and it is a huge debt to everyone who ensured that this innovative project is thriving. ‌​‌‌‌​‌‌‍‌​‌‌‌​‌​‍‌​‌‌‌​‌​
"This is a golden opportunity to empower the next generation and I am confident that this group will be great champions for the issues that are important to the young people of Wales today." ‌​‌‌‌​‌‌‍‌​‌‌‌​‌​‍‌​‌‌‌​‌​
The two new Welsh Youth Parliament Members for Flintshire are: ‌​‌‌‌​‌‌‍‌​‌‌‌​‌​‍‌​‌‌‌​‌​
Nia Griffiths – Alyn and Deeside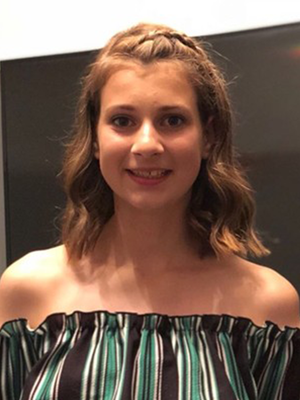 ‌​‌‌‌​‌‌‍‌​‌‌‌​‌​‍‌​‌‌‌​‌​
Key issues: ‌​‌‌‌​‌‌‍‌​‌‌‌​‌​‍‌​‌‌‌​‌​
Inequality
Obesity in young people
Drug and Alcohol Abuse
Nia says: ‌​‌‌‌​‌‌‍‌​‌‌‌​‌​‍‌​‌‌‌​‌​
"My name is Nia Griffiths. I am currently in Year 8, play in my local netball team and enjoy going to Guides. ‌​‌‌‌​‌‌‍‌​‌‌‌​‌​‍‌​‌‌‌​‌​

I would like to start by expressing how much this opportunity means to me and to represent the young people of Wales. ‌​‌‌‌​‌‌‍‌​‌‌‌​‌​‍‌​‌‌‌​‌​

It is vital that we have a say in how our country is run. I am actively involved in a number of groups within my high school and can see the difference it makes to have a voice. ‌​‌‌‌​‌‌‍‌​‌‌‌​‌​‍‌​‌‌‌​‌​

There are many ways I will consult with the young people in my area. Firstly, I will approach my school to hold assemblies and meetings with my peers. ‌​‌‌‌​‌‌‍‌​‌‌‌​‌​‍‌​‌‌‌​‌​

I will also reach people through my Guides unit and social media. This will ensure a wide range of young people have their say. ‌​‌‌‌​‌‌‍‌​‌‌‌​‌​‍‌​‌‌‌​‌​

I am an excellent communicator and listen well to the views and ideas of others. ‌​‌‌‌​‌‌‍‌​‌‌‌​‌​‍‌​‌‌‌​‌​

I am confident, committed and always put 100% effort into everything I do. ‌​‌‌‌​‌‌‍‌​‌‌‌​‌​‍‌​‌‌‌​‌​

I am friendly and not afraid of speaking up. I have many ideas for making this country an even better place to grow up in." ‌​‌‌‌​‌‌‍‌​‌‌‌​‌​‍‌​‌‌‌​‌​
Thomas Comber – Delyn ‌​‌‌‌​‌‌‍‌​‌‌‌​‌​‍‌​‌‌‌​‌​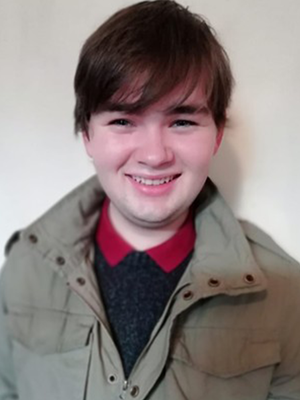 ‌​‌‌‌​‌‌‍‌​‌‌‌​‌​‍‌​‌‌‌​‌​
Key issues: ‌​‌‌‌​‌‌‍‌​‌‌‌​‌​‍‌​‌‌‌​‌​
Health and wellbeing
Education and Training
Transport
Thomas says: ‌​‌‌‌​‌‌‍‌​‌‌‌​‌​‍‌​‌‌‌​‌​
"I am passionate about the voices of young people being heard in wales and  I am determined to ensure that young have a platform for their voices and that decision makers are held accountable for the services provided to young people and their families. ‌​‌‌‌​‌‌‍‌​‌‌‌​‌​‍‌​‌‌‌​‌​

I believe that since we are the next generation, it is of the utmost importance that our voices, opinions and questions are heard. ‌​‌‌‌​‌‌‍‌​‌‌‌​‌​‍‌​‌‌‌​‌​

I am the joint leader of the Flintshire Youth Council and in order to make sure that I effectively represent the voices, opinions and questions of the young people in Delyn. ‌​‌‌‌​‌‌‍‌​‌‌‌​‌​‍‌​‌‌‌​‌​

I will work in partnership Flintshire Youth Council and ensure that the voices of young people are represented in the youth parliament. ‌​‌‌‌​‌‌‍‌​‌‌‌​‌​‍‌​‌‌‌​‌​

As the representative to Delyn I promise that I will listen without prejudice, consider with care and fight with dedication for the views and Issues of the young people of Delyn." ‌​‌‌‌​‌‌‍‌​‌‌‌​‌​‍‌​‌‌‌​‌​
‌​‌‌‌​‌‌‍‌​‌‌‌​‌​‍‌​‌‌‌​‌​
Spotted something? Got a story? Send a Facebook Message | A direct message on Twitter | Email: News@Deeside.com
---
Latest News
---