Flintshire council tenants on Universal Credit owe more than three times as much in unpaid rent as those still on old benefits.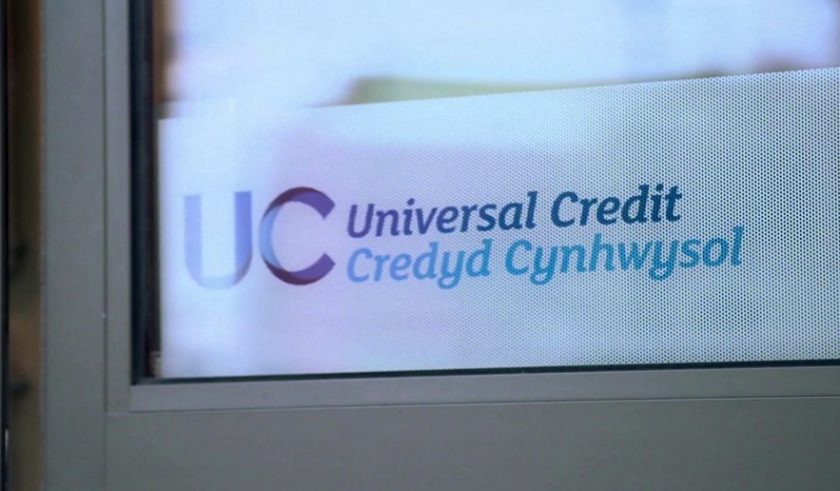 This article is old - Published: Monday, Nov 12th, 2018

A BBC Wales investigation into the impact of the Government's controversial new benefit, As foodbank use grows and people face eviction, council leaders are warning that they can't cope with the costs of Universal Credit – and it may even end up stopping them building more homes. ‌​‌‌‌​‌‌‍‌​‌‌‌​‌​‍‌​‌‌‌​‌​
In tonight's BBC Wales Investigates, reporter Catrin Nye visits one of the first areas in the UK to roll out Universal Credit, Flintshire. ‌​‌‌‌​‌‌‍‌​‌‌‌​‌​‍‌​‌‌‌​‌​
Council tenants on Universal Credit there owe on average £1,473 in rent arrears, compared to £334 for tenants on the old benefits. ‌​‌‌‌​‌‌‍‌​‌‌‌​‌​‍‌​‌‌‌​‌​
Evictions in the county are up by 55% compared to the same time last year. ‌​‌‌‌​‌‌‍‌​‌‌‌​‌​‍‌​‌‌‌​‌​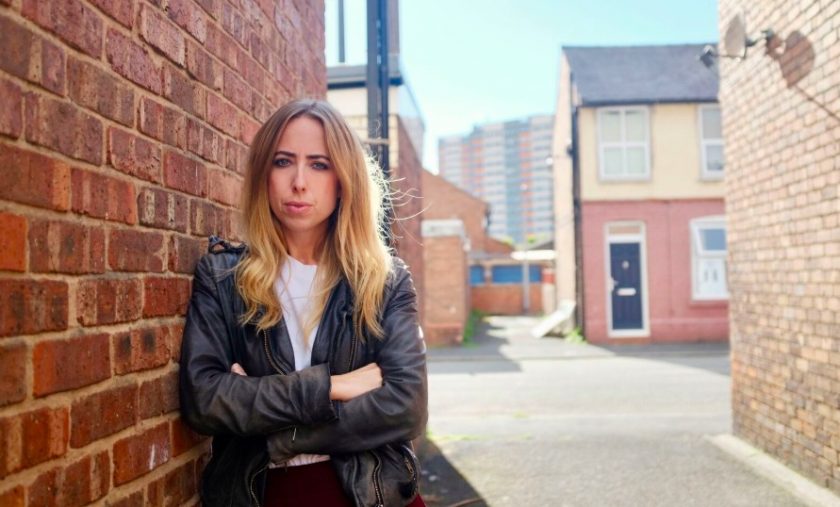 ‌​‌‌‌​‌‌‍‌​‌‌‌​‌​‍‌​‌‌‌​‌​
(Catrin Nye visits Flintshire – one of the first areas in the UK to roll out Universal Credit Picture BBC Wales) ‌​‌‌‌​‌‌‍‌​‌‌‌​‌​‍‌​‌‌‌​‌​
Universal Credit was rolled out to jobcentres in Flintshire, back in April 2017. ‌​‌‌‌​‌‌‍‌​‌‌‌​‌​‍‌​‌‌‌​‌​
They're ahead of much of Wales, and the UK as a whole; eighteen months on, 23% of benefit claimants are now on Universal Credit, compared to around 10% nationally. ‌​‌‌‌​‌‌‍‌​‌‌‌​‌​‍‌​‌‌‌​‌​
Flintshire County Council's Head of Housing, Neal Cockerton, says Universal Credit is already having a big impact on their services – especially on their tenants' ability to pay their rent: ‌​‌‌‌​‌‌‍‌​‌‌‌​‌​‍‌​‌‌‌​‌​
"We had a rent arrears position last year of 1.6 million. It's now four hundred and fifty thousand pounds worse than it was then, and a large proportion of that is solely attributable to Universal Credit", he tells the programme. ‌​‌‌‌​‌‌‍‌​‌‌‌​‌​‍‌​‌‌‌​‌​
Universal Credit combines six benefits: job-seeker's allowance, working tax credits, child tax credits, income support, employment and support allowance, and, crucially, housing benefit. ‌​‌‌‌​‌‌‍‌​‌‌‌​‌​‍‌​‌‌‌​‌​
This used to be paid directly to the council and most other landlords.  Now, it's part of Universal Credit and paid directly to the claimant in one monthly sum, including the amount for rent. ‌​‌‌‌​‌‌‍‌​‌‌‌​‌​‍‌​‌‌‌​‌​
It sounds simple, and it is for some people. But for others, like council tenant Anthony Smith from Connah's Quay, it's proving to be very difficult. ‌​‌‌‌​‌‌‍‌​‌‌‌​‌​‍‌​‌‌‌​‌​
Sixty-three-year-old Anthony has worked all his life but was laid off last November, so he had to apply for Universal Credit, which is claimed online. Lacking even basic IT skills, he soon ran into trouble. ‌​‌‌‌​‌‌‍‌​‌‌‌​‌​‍‌​‌‌‌​‌​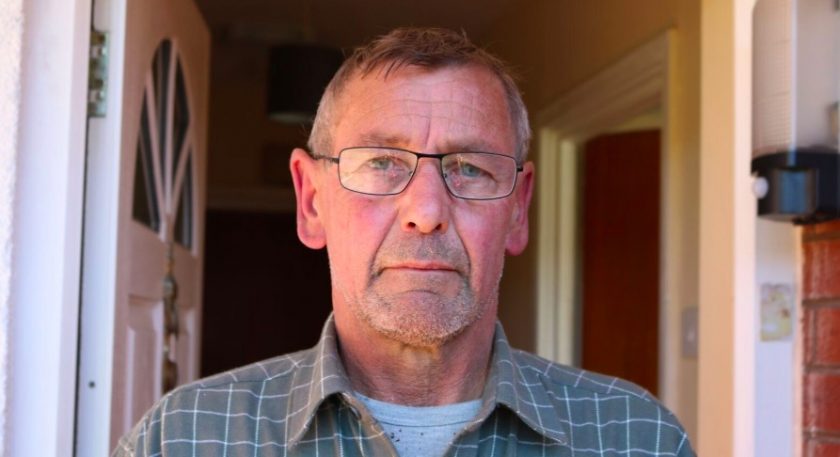 ‌​‌‌‌​‌‌‍‌​‌‌‌​‌​‍‌​‌‌‌​‌​
(Anthony Smith from Connah's Quay Picture BBC Wales) ‌​‌‌‌​‌‌‍‌​‌‌‌​‌​‍‌​‌‌‌​‌​
Anthony has also missed appointments, which means he has been regularly sanctioned or fined and that means money taken off his Universal Credit payment.  So he's had to rely on food banks and is selling his work tools to pay his bills. ‌​‌‌‌​‌‌‍‌​‌‌‌​‌​‍‌​‌‌‌​‌​
He owes around £4,000 in rent. Now he's been told he will be evicted. ‌​‌‌‌​‌‌‍‌​‌‌‌​‌​‍‌​‌‌‌​‌​
Anthony, 63, told BBC Wales Investigates: "I've even looked for somewhere to live and I've found a bridge. The only thing I'm not playing ball with is I can't use a computer. I'm left behind." ‌​‌‌‌​‌‌‍‌​‌‌‌​‌​‍‌​‌‌‌​‌​
It's not just Flintshire where Universal Credit is having a big effect.  ‌​‌‌‌​‌‌‍‌​‌‌‌​‌​‍‌​‌‌‌​‌​
BBC Wales Investigates has contacted all eleven local authorities that own council homes; nine responded, revealing that tenants on Universal Credit owe on average £690, which is around three times the amount owed by those on old benefits – £229. ‌​‌‌‌​‌‌‍‌​‌‌‌​‌​‍‌​‌‌‌​‌​
(Source – BBC Freedom of Information Request – response from 9 out of 11 Welsh councils; remaining two councils had no available data.) ‌​‌‌‌​‌‌‍‌​‌‌‌​‌​‍‌​‌‌‌​‌​
Flintshire Council's Head of Housing, Neal Cockerton, fears that what they are already seeing could soon become a reality for other councils too: ‌​‌‌‌​‌‌‍‌​‌‌‌​‌​‍‌​‌‌‌​‌​
"Flintshire has been a pilot for UC. Our other local authority colleagues are just coming into the full roll-out of UC, and some of the anecdotal conversations that we're having is that – "oh dear, we're going to be in a bit of a mess" he says. ‌​‌‌‌​‌‌‍‌​‌‌‌​‌​‍‌​‌‌‌​‌​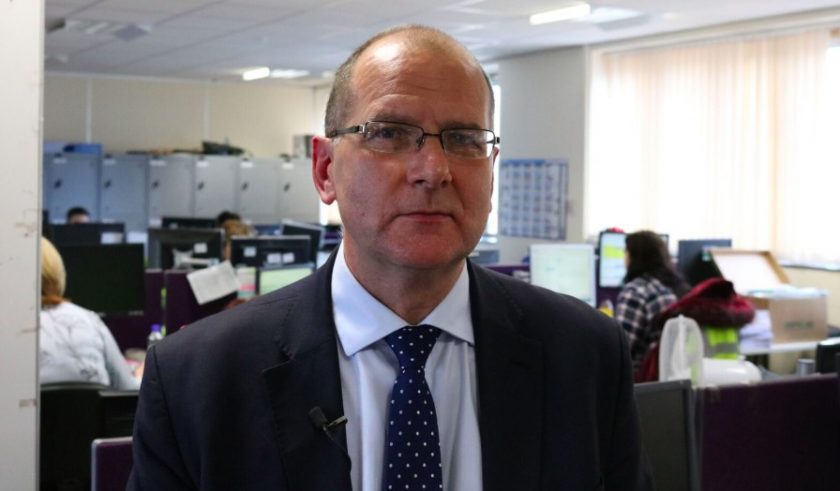 ‌​‌‌‌​‌‌‍‌​‌‌‌​‌​‍‌​‌‌‌​‌​
(Flintshire Council's Head of Housing, Neal Cockerton Picture BBC Wales) ‌​‌‌‌​‌‌‍‌​‌‌‌​‌​‍‌​‌‌‌​‌​
And it's the housing benefit element that's causing the difficulty for councils; because it's now paid to the tenants as part of the monthly Universal Credit payment, instead of going to the council, they're seeing higher rent arrears. ‌​‌‌‌​‌‌‍‌​‌‌‌​‌​‍‌​‌‌‌​‌​
But could this have been foreseen? BBC Wales Investigates has discovered that the Government was aware that this would be a problem. ‌​‌‌‌​‌‌‍‌​‌‌‌​‌​‍‌​‌‌‌​‌​
Back in 2011, Professor Paul Hickman, of Sheffield Hallam University, was asked by the Department of Work and Pensions to lead a comprehensive study into what the effect of paying rent direct to tenants as opposed to councils would have. ‌​‌‌‌​‌‌‍‌​‌‌‌​‌​‍‌​‌‌‌​‌​
Over eighteen months, he and his team discovered a growth in rent arrears. In fact during his research, only 8% of tenants managed to pay their rent in full. Despite these findings, the national rollout of Universal Credit went ahead. ‌​‌‌‌​‌‌‍‌​‌‌‌​‌​‍‌​‌‌‌​‌​
Prof Hickman told BBC Wales Investigates: ‌​‌‌‌​‌‌‍‌​‌‌‌​‌​‍‌​‌‌‌​‌​
"Were we ignored? Some of what we said was listened to but I think they were so committed to the course of rolling out Universal Credit, whatever we found they were going to continue to plough ahead." ‌​‌‌‌​‌‌‍‌​‌‌‌​‌​‍‌​‌‌‌​‌​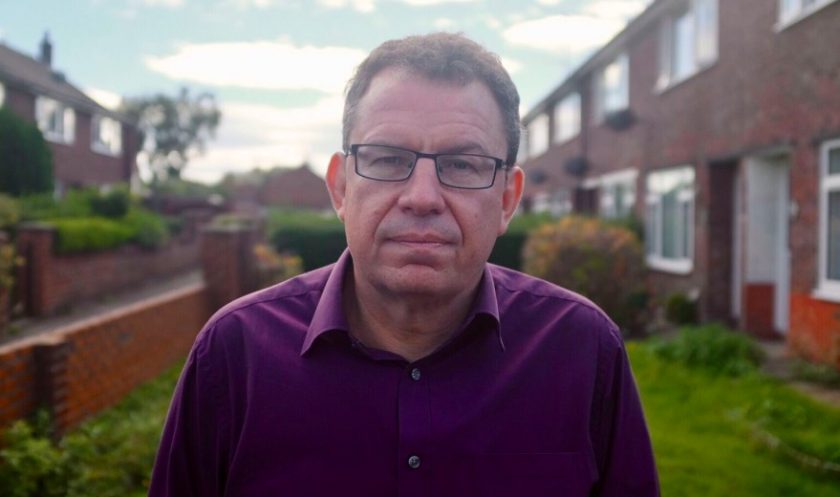 Professor Paul Hickman, of Sheffield Hallam University Picture BBC Wales ‌​‌‌‌​‌‌‍‌​‌‌‌​‌​‍‌​‌‌‌​‌​
The Department of Work and Pensions, which runs Universal Credit, points out that more than 80% of people are paid on time, and insists that there should be no issue with landlords getting their rent paid directly to them. ‌​‌‌‌​‌‌‍‌​‌‌‌​‌​‍‌​‌‌‌​‌​
Their operations lead in North Wales is Geraint Williams. He told the programme: ‌​‌‌‌​‌‌‍‌​‌‌‌​‌​‍‌​‌‌‌​‌​
"We can put a managed payment to the landlord in place from day one. So people establishing claims to Universal Credit have the opportunity to declare, as part of the verification process, that they would be prefer for their payment to be made directly to the landlord." ‌​‌‌‌​‌‌‍‌​‌‌‌​‌​‍‌​‌‌‌​‌​
But Flintshire Council say the system is not straightforward and waiting 8 or even 12 weeks for this change to happen is normal. ‌​‌‌‌​‌‌‍‌​‌‌‌​‌​‍‌​‌‌‌​‌​
Reporter Catrin Nye challenged the DWP's Geraint Williams on why Universal Credit claimants in Flintshire arrears are so high. ‌​‌‌‌​‌‌‍‌​‌‌‌​‌​‍‌​‌‌‌​‌​
He answered: ‌​‌‌‌​‌‌‍‌​‌‌‌​‌​‍‌​‌‌‌​‌​
"It's something we need to look at.  We are paying more than 80% of people in time and in full within the first assessment period. I think it's upsetting for everybody when things go wrong, you know, we're not here to see mistakes happen, you know, we're here to support people to make an effective transition." ‌​‌‌‌​‌‌‍‌​‌‌‌​‌​‍‌​‌‌‌​‌​
The Government has delayed migrating the majority of claimants over to Universal Credit for another year, as well as announcing an additional £1.7 billion to help fund improvements. ‌​‌‌‌​‌‌‍‌​‌‌‌​‌​‍‌​‌‌‌​‌​
Alok Sharma MP, The Minister of State for Employment told the programme the Government was responding to concerns and Universal Credit was working. He said a landlord portal for social landlords would help with direct payments. ‌​‌‌‌​‌‌‍‌​‌‌‌​‌​‍‌​‌‌‌​‌​
"What we have done is listened, we've made sure that it is possible for people to arrange direct payments to be made to their landlord, and that is actually happening across the country. ‌​‌‌‌​‌‌‍‌​‌‌‌​‌​‍‌​‌‌‌​‌​
What we have is a system which is simpler, a system which people understand, and ultimately which makes sure they get into work faster, stay in work longer and earn more." ‌​‌‌‌​‌‌‍‌​‌‌‌​‌​‍‌​‌‌‌​‌​
Universal Credit for new claimants will continue to be rolled out to every job centre in the UK by Christmas.  Professor Hickman for one thinks it's time to pull the plug on what he thinks was a good idea, but is causing too many problems and hardships. ‌​‌‌‌​‌‌‍‌​‌‌‌​‌​‍‌​‌‌‌​‌​
""I would have question marks going forward. I think realistically given the billions that have been spent in terms of implementing it (Universal Credit), it's not going to happen but I would probably scrap it," says Professor Hickman. ‌​‌‌‌​‌‌‍‌​‌‌‌​‌​‍‌​‌‌‌​‌​
BBC Wales Investigates: Universal Credit – What's the benefit? will be broadcast on BBC One Wales at 9.30pm on Monday 12th November 2018 and BBC Panorama at 7.30pm  ‌​‌‌‌​‌‌‍‌​‌‌‌​‌​‍‌​‌‌‌​‌​
The programme will be available on BBC iPlayer after broadcast. ‌​‌‌‌​‌‌‍‌​‌‌‌​‌​‍‌​‌‌‌​‌​
  ‌​‌‌‌​‌‌‍‌​‌‌‌​‌​‍‌​‌‌‌​‌​
Spotted something? Got a story? Send a Facebook Message | A direct message on Twitter | Email: News@Deeside.com
---
Latest News
---