Flintshire Council prepares to renew lobbying for fairer funding to avoid 9% council tax increase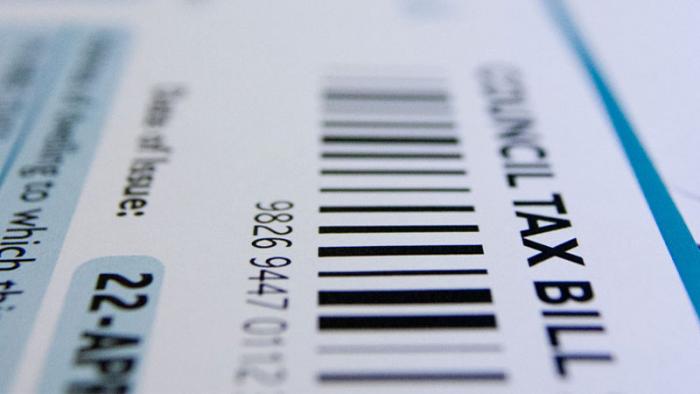 This article is old - Published: Wednesday, Dec 12th, 2018

Flintshire County Council  is set to renew its campaign for fairer funding in order to prevent a council tax rise of nine per cent. ‌​‌‌‌​‌‌‍‌​‌‌‌​‌​‍‌​‌‌‌​‌​
Extra money from the Welsh Government has already seen the council revise its estimated increase for 2019/20 down from 15 per cent. ‌​‌‌‌​‌‌‍‌​‌‌‌​‌​‍‌​‌‌‌​‌​
The additional funding was announced on the same day politicians across all parties in the county united to launch the #BackTheAsk campaign last month. ‌​‌‌‌​‌‌‍‌​‌‌‌​‌​‍‌​‌‌‌​‌​
However, not all of the £5.6 million they asked for was met and there is still a hole of approximately £3.1m in the budget where cuts could not be identified. ‌​‌‌‌​‌‌‍‌​‌‌‌​‌​‍‌​‌‌‌​‌​
Labour council leader Aaron Shotton believes education in particular is still underfunded and is calling on the new First Minister Mark Drakeford to support schools across Wales. ‌​‌‌‌​‌‌‍‌​‌‌‌​‌​‍‌​‌‌‌​‌​
Discussing the anticipated increase for taxpayers, he said: "We don't want to be there and that's precisely why this is an opportunity to re-energise the campaign. ‌​‌‌‌​‌‌‍‌​‌‌‌​‌​‍‌​‌‌‌​‌​
"We've got a new First Minister and we're incredibly grateful for the intervention from the outgoing First Minister Carwyn Jones in terms of the additional funding received since the settlement, but we think there's still space there for further discussion. ‌​‌‌‌​‌‌‍‌​‌‌‌​‌​‍‌​‌‌‌​‌​
"I think it's an opportunity for the new First Minister to make a clear commitment, particularly towards education, and I'm sure that call will be echoed across Wales." ‌​‌‌‌​‌‌‍‌​‌‌‌​‌​‍‌​‌‌‌​‌​
At yesterday's full council meeting, councillors voted for a meeting to be held with AMs and MPs to highlight the issues the authority is facing. ‌​‌‌‌​‌‌‍‌​‌‌‌​‌​‍‌​‌‌‌​‌​
Flintshire was one of the worst hit by the provisional local government settlement from Cardiff with an overall funding reduction of one per cent. ‌​‌‌‌​‌‌‍‌​‌‌‌​‌​‍‌​‌‌‌​‌​
However, opposition leaders have challenged whether there is more the council could do to bring its finances in order. ‌​‌‌‌​‌‌‍‌​‌‌‌​‌​‍‌​‌‌‌​‌​
In response, Cllr Shotton said: "There's a difference between further efficiencies of scale that don't affect front line services or saying there's more money that could be saved, but it would mean draconian cuts and the loss of services. ‌​‌‌‌​‌‌‍‌​‌‌‌​‌​‍‌​‌‌‌​‌​
"I think we've come to a conclusion that there isn't anything in terms of big-ticket savings that aren't in statutory areas. ‌​‌‌‌​‌‌‍‌​‌‌‌​‌​‍‌​‌‌‌​‌​
"Actually, it would mean the closure of services and that's not what we've worked to protect over the years." ‌​‌‌‌​‌‌‍‌​‌‌‌​‌​‍‌​‌‌‌​‌​
Last year, council tax in Flintshire went up by 6.7 per cent in a bid to ensure schools had the funding they needed. ‌​‌‌‌​‌‌‍‌​‌‌‌​‌​‍‌​‌‌‌​‌​
Chief executive Colin Everett also highlighted the establishment of Aura, a not-for-profit organisation which runs the area's leisure and library services, as an example of where the council has saved money and protected services. ‌​‌‌‌​‌‌‍‌​‌‌‌​‌​‍‌​‌‌‌​‌​
He said the subsidy provided was 40 per cent less than when libraries and leisure centres were operated in-house. He said: "Aura is really important because technically speaking once you've serviced the school curriculum in leisure, you're not required to do anything else. ‌​‌‌‌​‌‌‍‌​‌‌‌​‌​‍‌​‌‌‌​‌​
"We're not required to support elite swimming or an ice rink, but how can you say that's not vital to a community and its needs? ‌​‌‌‌​‌‌‍‌​‌‌‌​‌​‍‌​‌‌‌​‌​
"We've created the best, competitive commercial model still in public ownership and it's saved a considerable amount. ‌​‌‌‌​‌‌‍‌​‌‌‌​‌​‍‌​‌‌‌​‌​
"It's not about pleading poverty, it's saying actually education in Wales is underfunded and you need to rebalance the budget." ‌​‌‌‌​‌‌‍‌​‌‌‌​‌​‍‌​‌‌‌​‌​
The final settlement for councils is expected to be announced next Wednesday. ‌​‌‌‌​‌‌‍‌​‌‌‌​‌​‍‌​‌‌‌​‌​
There will also be a small window to lobby AMs before they vote on the final budget following the announcement. ‌​‌‌‌​‌‌‍‌​‌‌‌​‌​‍‌​‌‌‌​‌​
Flintshire Council is expected to set council tax rates for the next financial year at a meeting in January. ‌​‌‌‌​‌‌‍‌​‌‌‌​‌​‍‌​‌‌‌​‌​
By Liam Randall – Local Democracy Reporter (more here). ‌​‌‌‌​‌‌‍‌​‌‌‌​‌​‍‌​‌‌‌​‌​
Spotted something? Got a story? Send a Facebook Message | A direct message on Twitter | Email: News@Deeside.com
---
Latest News
---