Flintshire Council leader welcomes u-turn as Welsh Government announces predicted results will be used for Welsh exam grades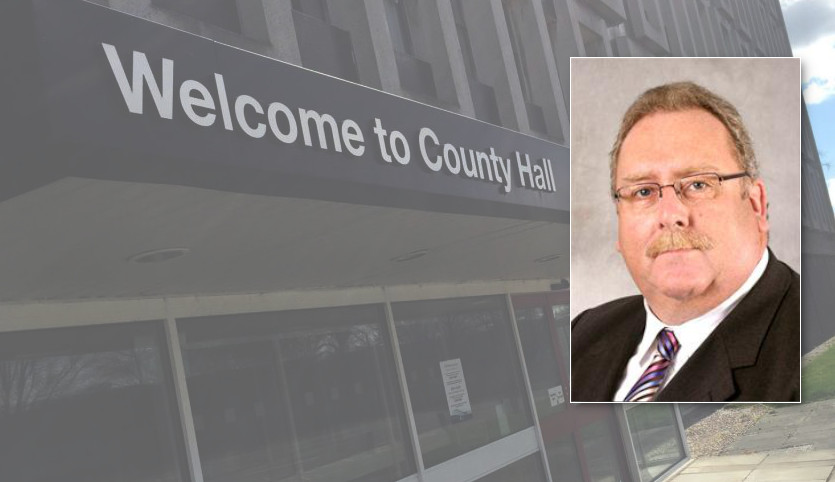 This article is old - Published: Monday, Aug 17th, 2020

A council leader has welcomed a U-turn which will see A-level and GCSE students awarded the grades predicted for them by their teachers. ‌​‌‌‌​‌‌‍‌​‌‌‌​‌​‍‌​‌‌‌​‌​
The Welsh Government announced the decision this afternoon (Monday,  August 17) in the wake of mounting criticism after about 42 per cent of A-level marks forecast by educators were lowered when results were published last week. ‌​‌‌‌​‌‌‍‌​‌‌‌​‌​‍‌​‌‌‌​‌​
Earlier in the day, the six North Wales council education cabinet members published a joint statement stating they had "no confidence" in the system used to calculate the results. ‌​‌‌‌​‌‌‍‌​‌‌‌​‌​‍‌​‌‌‌​‌​
Education Minister Kirsty Williams said she took the "difficult decision" to change her stance and award marks based on centre assessment grades to maintain confidence in the process. ‌​‌‌‌​‌‌‍‌​‌‌‌​‌​‍‌​‌‌‌​‌​
Flintshire Council leader Ian Roberts, who is also the local authority's cabinet member for education, described the reversal as a vote of confidence for teachers. ‌​‌‌‌​‌‌‍‌​‌‌‌​‌​‍‌​‌‌‌​‌​
The Labour politician said he had heard a number of examples of students being left upset after being downgraded. ‌​‌‌‌​‌‌‍‌​‌‌‌​‌​‍‌​‌‌‌​‌​
He said: "I'm pleased that the government have listened that we needed to sort this out for the benefit of the learners. ‌​‌‌‌​‌‌‍‌​‌‌‌​‌​‍‌​‌‌‌​‌​
"I'm sure we've all heard stories about young people who have lost out. ‌​‌‌‌​‌‌‍‌​‌‌‌​‌​‍‌​‌‌‌​‌​
"It was really important that we didn't alienate a generation here by what's gone on. ‌​‌‌‌​‌‌‍‌​‌‌‌​‌​‍‌​‌‌‌​‌​
"I'm pleased that the Welsh Government has decided to trust in teachers' judgement so that this generation won't look back on their A-levels as the time when their educational opportunities were ruined." ‌​‌‌‌​‌‌‍‌​‌‌‌​‌​‍‌​‌‌‌​‌​
Qualifications Wales previously said final grades were lower than those estimated by teachers as they were judged to be too generous. ‌​‌‌‌​‌‌‍‌​‌‌‌​‌​‍‌​‌‌‌​‌​
Education leads in North Wales hit back after claiming the process had harmed learners' prospects and damaged the morale of teachers. ‌​‌‌‌​‌‌‍‌​‌‌‌​‌​‍‌​‌‌‌​‌​
They highlighted a case where one student's estimated A grade from their teacher was downgraded to a D, while another had a B marked down to a U. ‌​‌‌‌​‌‌‍‌​‌‌‌​‌​‍‌​‌‌‌​‌​
Cllr Roberts, who is a retired primary school teacher, has now called for an urgent review of the qualifications body. ‌​‌‌‌​‌‌‍‌​‌‌‌​‌​‍‌​‌‌‌​‌​
The changes announced today will apply to A-level, AS, GCSE, Skills Challenge Certificate and Welsh Baccalaureate grades in Wales. ‌​‌‌‌​‌‌‍‌​‌‌‌​‌​‍‌​‌‌‌​‌​
The Education Minister said: "Given decisions elsewhere, the balance of fairness now lies with awarding centre assessment grades to students, despite the strengths of the system in Wales. ‌​‌‌‌​‌‌‍‌​‌‌‌​‌​‍‌​‌‌‌​‌​
"I am taking this decision now ahead of results being released this week, so that there is time for the necessary work to take place. ‌​‌‌‌​‌‌‍‌​‌‌‌​‌​‍‌​‌‌‌​‌​
"For grades issued last week, I have decided that all awards in Wales, will also be made on the basis of teacher assessment. ‌​‌‌‌​‌‌‍‌​‌‌‌​‌​‍‌​‌‌‌​‌​
"For those young people, for whom our system produced higher grades than those predicted by teachers, the higher grades will stand." ‌​‌‌‌​‌‌‍‌​‌‌‌​‌​‍‌​‌‌‌​‌​
She added: "Maintaining standards is not new for 2020, it is a feature of awarding qualifications every year in Wales, and across the UK. ‌​‌‌‌​‌‌‍‌​‌‌‌​‌​‍‌​‌‌‌​‌​
"However, it is clear that maintaining confidence in our qualifications whilst being fair to students requires this difficult decision." ‌​‌‌‌​‌‌‍‌​‌‌‌​‌​‍‌​‌‌‌​‌​
Ms Williams acknowledged youngsters had faced exceptional circumstances with exams cancelled and schools shut because of the coronavirus. ‌​‌‌‌​‌‌‍‌​‌‌‌​‌​‍‌​‌‌‌​‌​
She has also promised to hold an interview into the events that have unfolded over the last few months. ‌​‌‌‌​‌‌‍‌​‌‌‌​‌​‍‌​‌‌‌​‌​
A Qualifications Wales spokesman said: "We know that this is an extraordinarily difficult and upsetting time for learners, parents and their teachers, and there are many questions that we do not currently have answers to. ‌​‌‌‌​‌‌‍‌​‌‌‌​‌​‍‌​‌‌‌​‌​
"We are working through the details and impact of this announcement and will provide updates as soon as we possibly can." ‌​‌‌‌​‌‌‍‌​‌‌‌​‌​‍‌​‌‌‌​‌​
Liam Randall – Local Democracy Reporter (more here). ‌​‌‌‌​‌‌‍‌​‌‌‌​‌​‍‌​‌‌‌​‌​
Spotted something? Got a story? Send a Facebook Message | A direct message on Twitter | Email: News@Deeside.com
---
Latest News
---