Drop in fuel prices doesn't fully reflect enormous wholesale price drops, says RAC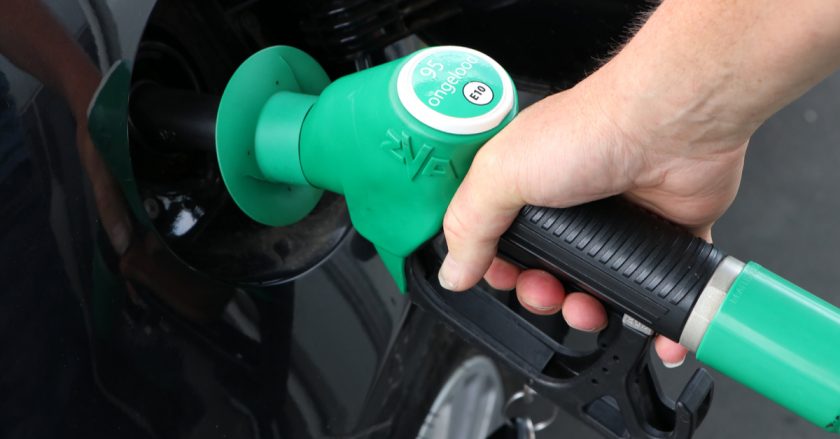 UK retailers have been accused of exploiting drivers by failing to fully reflect recent falls in wholesale fuel prices at the pumps, with diesel drivers being the hardest hit, according to a new analysis by the RAC. ‌​‌‌‌​‌‌‍‌​‌‌‌​‌​‍‌​‌‌‌​‌​
Over the nine-week period between mid-October and mid-December 2022, wholesale petrol costs fell by 23p per litre, but the average pump prices only decreased by 18p, following a peak of 166.54p at the end of October. ‌​‌‌‌​‌‌‍‌​‌‌‌​‌​‍‌​‌‌‌​‌​
Supermarkets, which dominate fuel retailing in the UK, have been criticised for reducing their prices too slowly and not enough, with a 20p decrease over the same period. ‌​‌‌‌​‌‌‍‌​‌‌‌​‌​‍‌​‌‌‌​‌​
The situation for diesel drivers was even worse, with wholesale prices dropping by 32p per litre over eight weeks, but average pump prices only fell by 20p per litre, peaking at 190.41p at the end of October. ‌​‌‌‌​‌‌‍‌​‌‌‌​‌​‍‌​‌‌‌​‌​
Average supermarket diesel pump prices also decreased by 20p. ‌​‌‌‌​‌‌‍‌​‌‌‌​‌​‍‌​‌‌‌​‌​
The RAC data reveals that price reductions have come to a halt this week as wholesale prices have started to rise again, leading to a return of fair retailer margins. ‌​‌‌‌​‌‌‍‌​‌‌‌​‌​‍‌​‌‌‌​‌​
There are fears that retailers will increase their pump prices soon, despite there being no justification for doing so. ‌​‌‌‌​‌‌‍‌​‌‌‌​‌​‍‌​‌‌‌​‌​
Retailers' margins on petrol and diesel increased in 2022, with the average retailer margin on petrol at 13.5p per litre (supermarkets 10.8p), compared to 8.7p in 2021 (supermarkets 5.8p). ‌​‌‌‌​‌‌‍‌​‌‌‌​‌​‍‌​‌‌‌​‌​
The average diesel margin last year was 10.3p (supermarkets 7.5p), up from 8.8p in 2021 (supermarkets 6p). Before the pandemic in 2019, average retailer margins were just 6.5p for petrol and 6.9p for diesel. ‌​‌‌‌​‌‌‍‌​‌‌‌​‌​‍‌​‌‌‌​‌​
RAC fuel spokesman Simon Williams stated that "When wholesale prices increase, pump prices tend to rise very soon afterwards. Yet, when wholesale prices fall, it takes far longer for forecourt prices to come down." ‌​‌‌‌​‌‌‍‌​‌‌‌​‌​‍‌​‌‌‌​‌​
Williams went on to criticise supermarkets for not passing on wholesale price reductions quickly enough, and for not reducing diesel prices far enough. ‌​‌‌‌​‌‌‍‌​‌‌‌​‌​‍‌​‌‌‌​‌​
He called for the government to focus on ensuring that retailers quickly pass on savings to drivers whenever there is a significant decrease in wholesale fuel prices. ‌​‌‌‌​‌‌‍‌​‌‌‌​‌​‍‌​‌‌‌​‌​
The Competition and Markets Authority is currently investigating retail fuel pricing and has acknowledged the existence of 'rocket and feather' pricing. ‌​‌‌‌​‌‌‍‌​‌‌‌​‌​‍‌​‌‌‌​‌​
The RAC has called for action to be taken for the benefit of consumers and businesses. ‌​‌‌‌​‌‌‍‌​‌‌‌​‌​‍‌​‌‌‌​‌​
Pricing analysis – the 'feather' in action ‌​‌‌‌​‌‌‍‌​‌‌‌​‌​‍‌​‌‌‌​‌​
All figures in pence per litre ‌​‌‌‌​‌‌‍‌​‌‌‌​‌​‍‌​‌‌‌​‌​
‌​‌‌‌​‌‌‍‌​‌‌‌​‌​‍‌​‌‌‌​‌​

‌​‌‌‌​‌‌‍‌​‌‌‌​‌​‍‌​‌‌‌​‌​

‌​‌‌‌​‌‌‍‌​‌‌‌​‌​‍‌​‌‌‌​‌​

‌​‌‌‌​‌‌‍‌​‌‌‌​‌​‍‌​‌‌‌​‌​
Spotted something? Got a story? Send a Facebook Message | A direct message on Twitter | Email: News@Deeside.com
---
Latest News
---