Draft budget will see Flintshire receive nearly £370 per person less than the highest funded council in Wales.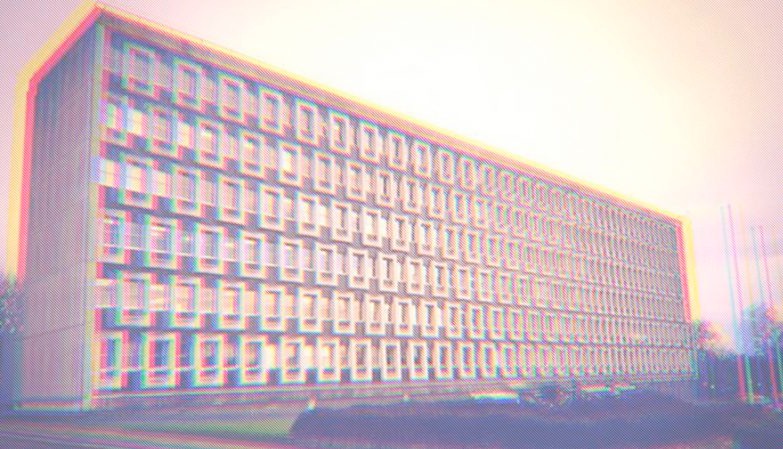 This article is old - Published: Thursday, Oct 4th, 2018
The publication of the Welsh Government outline draft budget this week confirms earlier fears that local public services will continue to face significant cuts, the Welsh Local Government Association has warned. ‌​‌‌‌​‌‌‍‌​‌‌‌​‌​‍‌​‌‌‌​‌​
Funding for local government is expected to fall by about 2% despite some extra money for councils to spend on social care. ‌​‌‌‌​‌‌‍‌​‌‌‌​‌​‍‌​‌‌‌​‌​
The WLGA has said services like transport, public protection, culture, libraries and environmental services – "the bread and butter services of our local communities" – will continue to reduce. ‌​‌‌‌​‌‌‍‌​‌‌‌​‌​‍‌​‌‌‌​‌​
Larger areas of social care and education will increasingly bear the weight of funding reductions, as budgets are squeezed further. ‌​‌‌‌​‌‌‍‌​‌‌‌​‌​‍‌​‌‌‌​‌​
Flintshire County Council Chief Executive Colin Everett slammed the draft budget settlement saying it was "grossly inadequate" and called on Assembly Members from all parties "to stand up for their local areas, and remember who put them there in the first place." ‌​‌‌‌​‌‌‍‌​‌‌‌​‌​‍‌​‌‌‌​‌​
Cllr. Aaron Shotton, Leader of Flintshire County Council said the draft budget "does not meet the funding requirements of Flintshire." ‌​‌‌‌​‌‌‍‌​‌‌‌​‌​‍‌​‌‌‌​‌​
Billed as a "Budget to build a better Wales" Finance Secretary Mark Drakeford, the favourite to become Wales' new First Minister said: ‌​‌‌‌​‌‌‍‌​‌‌‌​‌​‍‌​‌‌‌​‌​
"The Welsh Government has done – and will continue to do – everything it can to protect frontline services from the worst impacts of austerity. And this draft Budget is no exception." ‌​‌‌‌​‌‌‍‌​‌‌‌​‌​‍‌​‌‌‌​‌​
Mr Drakeford, who will unveil the provisional settlement next week added: ‌​‌‌‌​‌‌‍‌​‌‌‌​‌​‍‌​‌‌‌​‌​
"This has been my most difficult budget to date. With less money, more demand and inflation growing we have worked hard to squeeze every penny we can for those services that matter the most to people." ‌​‌‌‌​‌‌‍‌​‌‌‌​‌​‍‌​‌‌‌​‌​
North Wales Assembly Member Mark Isherwood challenged Mr Drakeford in the Welsh Assembly yesterday over the funding formula, which he says, will see Flintshire receive £368 less per head than the best funded council in Wales. ‌​‌‌‌​‌‌‍‌​‌‌‌​‌​‍‌​‌‌‌​‌​
Mr Isherwood said: ‌​‌‌‌​‌‌‍‌​‌‌‌​‌​‍‌​‌‌‌​‌​
"Of course, spending public money is not just about how much is spent, but also how well it's spent. What consideration have you given, or are you giving, to the amount of spending per head available to the 22 Local Authorities? ‌​‌‌‌​‌‌‍‌​‌‌‌​‌​‍‌​‌‌‌​‌​

As I understand it, currently Monmouthshire is lowest, receiving £585 less per head than the highest, but even if you look to North Wales: Wrexham, eighteenth with £339 less; Flintshire, nineteenth, with £368 less per head than the best funded." ‌​‌‌‌​‌‌‍‌​‌‌‌​‌​‍‌​‌‌‌​‌​
Over the past decade, Flintshire has made savings of £79 million – as year on year government funding has been cut. ‌​‌‌‌​‌‌‍‌​‌‌‌​‌​‍‌​‌‌‌​‌​
To bridge the funding gap the council has turned to council tax income with householders seeing a 6.71% rise on average, and the second highest in Wales,  1.71% of it was to raise £1.1m in the county. ‌​‌‌‌​‌‌‍‌​‌‌‌​‌​‍‌​‌‌‌​‌​
Council tax for a Band D property in the Flintshire rose from £1,104 for 2017/18 to £1,178 – an annual increase of £74. ‌​‌‌‌​‌‌‍‌​‌‌‌​‌​‍‌​‌‌‌​‌​
Cllr. Aaron Shotton, Leader of Flintshire County Council said; ‌​‌‌‌​‌‌‍‌​‌‌‌​‌​‍‌​‌‌‌​‌​
"We fully support the WLGA response to the Welsh Government's budget announcement made earlier this week, specifically the call for Welsh Government to fully recognise the importance of the preventative services that council's provide, such as education and social care, they should be at the heart of the Government's priorities. ‌​‌‌‌​‌‌‍‌​‌‌‌​‌​‍‌​‌‌‌​‌​

"In the meantime we await the provisional local government settlement but, at this stage we can confirm that the announcement made by Welsh Government, as we understand it, does not meet the funding requirements of Flintshire alongside other councils in Wales." ‌​‌‌‌​‌‌‍‌​‌‌‌​‌​‍‌​‌‌‌​‌​
‌​‌‌‌​‌‌‍‌​‌‌‌​‌​‍‌​‌‌‌​‌​
Spotted something? Got a story? Send a Facebook Message | A direct message on Twitter | Email: News@Deeside.com
---
Latest News
---