Dog owners urged to keep pets under control around sheep and livestock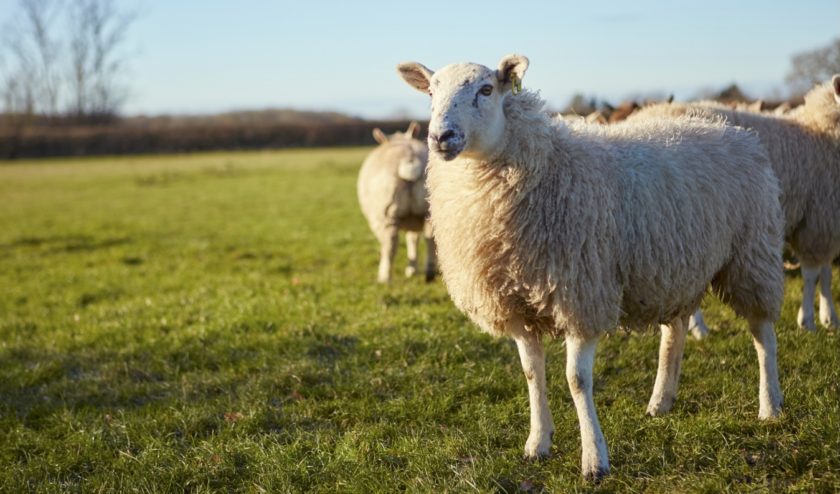 Dog owners are being reminded to keep their animals under control around sheep and other livestock. ‌​‌‌‌​‌‌‍‌​‌‌‌​‌​‍‌​‌‌‌​‌​ ‌​‌‌‌​‌‌‍‌​‌‌‌​‌​‍‌​‌‌‌​‌​
With lambing season underway as well, Rural Affairs Minister Lesley Griffiths and Rural & Wildlife Crime Coordinator Rob Taylor have said it's important that dogs are kept on a lead or under close control at all times and owners should be confident dogs will return on command. ‌​‌‌‌​‌‌‍‌​‌‌‌​‌​‍‌​‌‌‌​‌​ ‌​‌‌‌​‌‌‍‌​‌‌‌​‌​‍‌​‌‌‌​‌​
Research has found most incidents involving dogs worrying or attacking sheep happens on land which is not accessible to the public. ‌​‌‌‌​‌‌‍‌​‌‌‌​‌​‍‌​‌‌‌​‌​ ‌​‌‌‌​‌‌‍‌​‌‌‌​‌​‍‌​‌‌‌​‌​
The Countryside Code, published by Natural Resources Wales, provides clear guidance on the responsibility of dog owners to keep their dogs under effective control. ‌​‌‌‌​‌‌‍‌​‌‌‌​‌​‍‌​‌‌‌​‌​ ‌​‌‌‌​‌‌‍‌​‌‌‌​‌​‍‌​‌‌‌​‌​
Rural Affairs Minister, Lesley Griffiths said: "We have seen the very sad and distressing images where dogs have attacked livestock. ‌​‌‌‌​‌‌‍‌​‌‌‌​‌​‍‌​‌‌‌​‌​ ‌​‌‌‌​‌‌‍‌​‌‌‌​‌​‍‌​‌‌‌​‌​
"We know most people are doing the right thing in keeping control of their dogs, but we also recognise some are not. ‌​‌‌‌​‌‌‍‌​‌‌‌​‌​‍‌​‌‌‌​‌​ ‌​‌‌‌​‌‌‍‌​‌‌‌​‌​‍‌​‌‌‌​‌​
"The emotional and financial costs for those who own or find dead and injured livestock, is simply unacceptable, as are the implications to animal welfare. ‌​‌‌‌​‌‌‍‌​‌‌‌​‌​‍‌​‌‌‌​‌​ ‌​‌‌‌​‌‌‍‌​‌‌‌​‌​‍‌​‌‌‌​‌​
"Responsible dog ownership is key and by taking the required steps, lambs and other livestock will be safe." ‌​‌‌‌​‌‌‍‌​‌‌‌​‌​‍‌​‌‌‌​‌​ ‌​‌‌‌​‌‌‍‌​‌‌‌​‌​‍‌​‌‌‌​‌​
The Welsh Government's Wales Rural & Wildlife Crime Coordinator, Rob Taylor added: "Sheep worrying and brutal livestock attacks by pet dogs are sadly a regular occurrence across Wales, which is wholly preventable with responsible dog ownership. ‌​‌‌‌​‌‌‍‌​‌‌‌​‌​‍‌​‌‌‌​‌​ ‌​‌‌‌​‌‌‍‌​‌‌‌​‌​‍‌​‌‌‌​‌​
"Owners need to be aware that it is a dog's natural instinct to chase or even attack livestock and at this time of year it is more harrowing when ewes are pregnant or with already born lambs. ‌​‌‌‌​‌‌‍‌​‌‌‌​‌​‍‌​‌‌‌​‌​ ‌​‌‌‌​‌‌‍‌​‌‌‌​‌​‍‌​‌‌‌​‌​
"We ask owners to be aware of the risks and use common sense, by walking dogs where livestock are not present. ‌​‌‌‌​‌‌‍‌​‌‌‌​‌​‍‌​‌‌‌​‌​ ‌​‌‌‌​‌‌‍‌​‌‌‌​‌​‍‌​‌‌‌​‌​
"It's vital they understand that an attack on livestock, although unintended, may result in their pet being shot, or euthanised on a court order after a conviction and nobody wants that to happen." ‌​‌‌‌​‌‌‍‌​‌‌‌​‌​‍‌​‌‌‌​‌​ ‌​‌‌‌​‌‌‍‌​‌‌‌​‌​‍‌​‌‌‌​‌​
Spotted something? Got a story? Send a Facebook Message | A direct message on Twitter | Email: News@Deeside.com
---
Latest News
---