Deeside based supermarket Iceland launches 1p vegetable sale for Christmas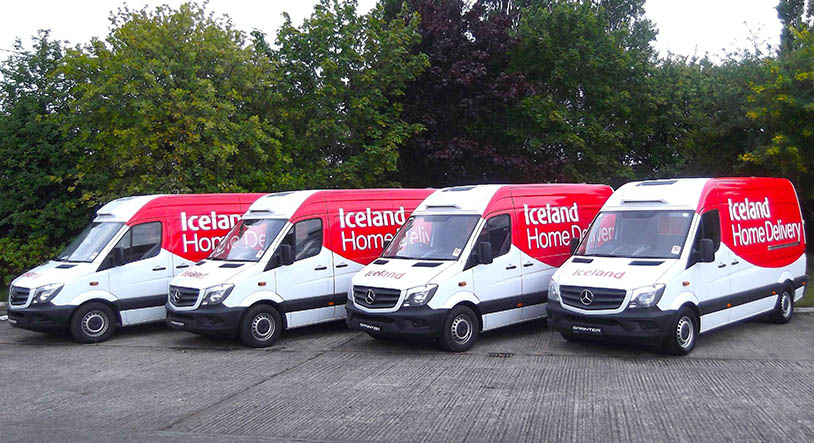 This article is old - Published: Wednesday, Dec 21st, 2022
Deeside-based supermarket chain Iceland has reintroduced its 1p sale on a selection of fresh and frozen vegetables to help shoppers save money on essential Christmas dinner items. ‌​‌‌‌​‌‌‍‌​‌‌‌​‌​‍‌​‌‌‌​‌​
Beginning today (December 21), shoppers will have the opportunity to buy three packs of vegetables for just 1p each, which is normally priced at £1. The sale will be available exclusively online ‌​‌‌‌​‌‌‍‌​‌‌‌​‌​‍‌​‌‌‌​‌​
Customers can put three packs of vegetables in their online basket when doing their weekly shop, entering the code THREEVEG at the checkout to receive the discount.  ‌​‌‌‌​‌‌‍‌​‌‌‌​‌​‍‌​‌‌‌​‌​
Shoppers that spend £40 or over online are eligible to receive free next day delivery for their order.  ‌​‌‌‌​‌‌‍‌​‌‌‌​‌​‍‌​‌‌‌​‌​
All fresh vegetables included in Iceland's offer will have 'Best Before' dates that fall after Christmas Day to ensure they're fresh and ready for the big day.  ‌​‌‌‌​‌‌‍‌​‌‌‌​‌​‍‌​‌‌‌​‌​
Richard Walker, Managing Director at Iceland, said: "Christmas is a special time for families across the UK and given the pressure that the cost-of-living crisis is having on households this year, we're delighted to support our customers by cutting costs on their festive feasts."  ‌​‌‌‌​‌‌‍‌​‌‌‌​‌​‍‌​‌‌‌​‌​
 Full list of fresh and frozen vegetables included in Iceland's offer:   ‌​‌‌‌​‌‌‍‌​‌‌‌​‌​‍‌​‌‌‌​‌​
 Iceland 300g Closed Cup Mushrooms  ‌​‌‌‌​‌‌‍‌​‌‌‌​‌​‍‌​‌‌‌​‌​
Iceland 800g Garden Peas  ‌​‌‌‌​‌‌‍‌​‌‌‌​‌​‍‌​‌‌‌​‌​
Iceland 600g Carrots  ‌​‌‌‌​‌‌‍‌​‌‌‌​‌​‍‌​‌‌‌​‌​
Iceland 600g Baby Salad Potato  ‌​‌‌‌​‌‌‍‌​‌‌‌​‌​‍‌​‌‌‌​‌​
Iceland 900g Button Sprouts  ‌​‌‌‌​‌‌‍‌​‌‌‌​‌​‍‌​‌‌‌​‌​
Iceland 700g Onions  ‌​‌‌‌​‌‌‍‌​‌‌‌​‌​‍‌​‌‌‌​‌​
Iceland 400g Broccoli  ‌​‌‌‌​‌‌‍‌​‌‌‌​‌​‍‌​‌‌‌​‌​
Iceland 800g Cauliflower Floret  ‌​‌‌‌​‌‌‍‌​‌‌‌​‌​‍‌​‌‌‌​‌​
Iceland 725g Mixed Vegetables  ‌​‌‌‌​‌‌‍‌​‌‌‌​‌​‍‌​‌‌‌​‌​
Iceland 400g Mash Potato  ‌​‌‌‌​‌‌‍‌​‌‌‌​‌​‍‌​‌‌‌​‌​
Iceland 3pk White Onions  ‌​‌‌‌​‌‌‍‌​‌‌‌​‌​‍‌​‌‌‌​‌​
Iceland 3pk Red Onions  ‌​‌‌‌​‌‌‍‌​‌‌‌​‌​‍‌​‌‌‌​‌​
Iceland 780g Very Fine Whole Green Beans  ‌​‌‌‌​‌‌‍‌​‌‌‌​‌​‍‌​‌‌‌​‌​
Iceland 900g Stew Pack  ‌​‌‌‌​‌‌‍‌​‌‌‌​‌​‍‌​‌‌‌​‌​
Iceland 600g Petit Pois Peas  ‌​‌‌‌​‌‌‍‌​‌‌‌​‌​‍‌​‌‌‌​‌​
Iceland Savoy Green Cabbage  ‌​‌‌‌​‌‌‍‌​‌‌‌​‌​‍‌​‌‌‌​‌​
Iceland 125g Button Mushrooms  ‌​‌‌‌​‌‌‍‌​‌‌‌​‌​‍‌​‌‌‌​‌​
Iceland 500g Mini Corn Cobs  ‌​‌‌‌​‌‌‍‌​‌‌‌​‌​‍‌​‌‌‌​‌​
Iceland 600g Super sweet Sweetcorn  ‌​‌‌‌​‌‌‍‌​‌‌‌​‌​‍‌​‌‌‌​‌​
Iceland 900g Sliced Green Beans  ‌​‌‌‌​‌‌‍‌​‌‌‌​‌​‍‌​‌‌‌​‌​
Iceland 160g Green Beans  ‌​‌‌‌​‌‌‍‌​‌‌‌​‌​‍‌​‌‌‌​‌​
Iceland 250g Chestnut Mushroom  ‌​‌‌‌​‌‌‍‌​‌‌‌​‌​‍‌​‌‌‌​‌​
Iceland 160g Kale  ‌​‌‌‌​‌‌‍‌​‌‌‌​‌​‍‌​‌‌‌​‌​
Iceland 800g Casserole Vegetables  ‌​‌‌‌​‌‌‍‌​‌‌‌​‌​‍‌​‌‌‌​‌​
Iceland 250g Large Flat Mushrooms  ‌​‌‌‌​‌‌‍‌​‌‌‌​‌​‍‌​‌‌‌​‌​
Iceland 650g Sliced Mixed Pepper  ‌​‌‌‌​‌‌‍‌​‌‌‌​‌​‍‌​‌‌‌​‌​
Iceland 500g Diced Onions  ‌​‌‌‌​‌‌‍‌​‌‌‌​‌​‍‌​‌‌‌​‌​
Iceland 550g Fresh Parsnips   ‌​‌‌‌​‌‌‍‌​‌‌‌​‌​‍‌​‌‌‌​‌​
  ‌​‌‌‌​‌‌‍‌​‌‌‌​‌​‍‌​‌‌‌​‌​
For more information, please visit www.iceland.co.uk.   ‌​‌‌‌​‌‌‍‌​‌‌‌​‌​‍‌​‌‌‌​‌​
Spotted something? Got a story? Send a Facebook Message | A direct message on Twitter | Email: News@Deeside.com
---
Latest News
---