Council tax hike narrowly passed in Flintshire – how much will it cost you?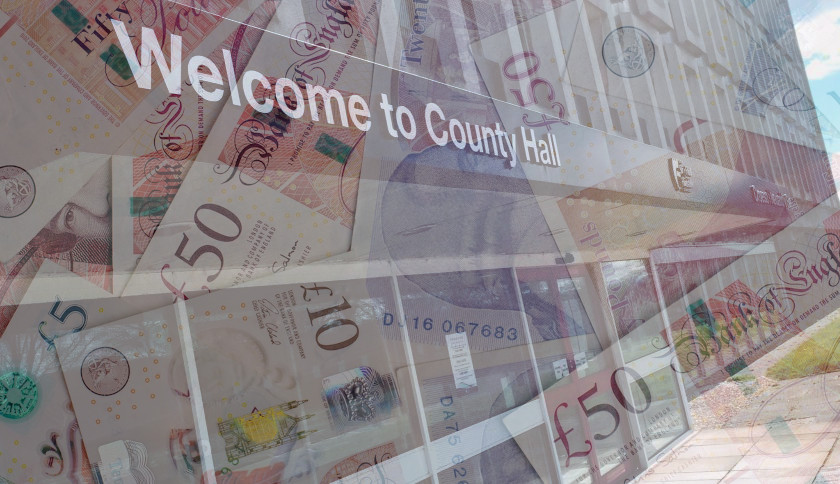 A council tax rise of 3.99 per cent for Flintshire residents has been set after a tense meeting in which the budget was passed by a narrow margin. ‌​‌‌‌​‌‌‍‌​‌‌‌​‌​‍‌​‌‌‌​‌​
When taking into account other levying bodies such as police and fire service, the overall level equates to 4.95%. ‌​‌‌‌​‌‌‍‌​‌‌‌​‌​‍‌​‌‌‌​‌​
It was rubber-stamped at a meeting of the full council at County Hall. Along with the council tax rise, there will be an increase in car parking charges in council-run car parks. ‌​‌‌‌​‌‌‍‌​‌‌‌​‌​‍‌​‌‌‌​‌​
The tax increase is lower than the overall average in Wales, and will enable the authority to plug a budget gap of around £18m. ‌​‌‌‌​‌‌‍‌​‌‌‌​‌​‍‌​‌‌‌​‌​
It means an annual increase of £71.75 per year meaning £1,521.33 will be paid in council tax on a Band D equivalent property – a £1.38 per week increase. ‌​‌‌‌​‌‌‍‌​‌‌‌​‌​‍‌​‌‌‌​‌​
There is also an additional 0.96 per cent required to meet the cost of additional contributions to North Wales Fire and Rescue Service, Regional Coroners Service and Regional Education Consortium GwE. ‌​‌‌‌​‌‌‍‌​‌‌‌​‌​‍‌​‌‌‌​‌​
The budget was proposed by leader of the council Flint Castle Cllr Ian Roberts and cabinet member for finance, Holywell West Cllr Paul Johnson, after a presentation from finance officer Gary Ferguson. ‌​‌‌‌​‌‌‍‌​‌‌‌​‌​‍‌​‌‌‌​‌​
A series of scrutiny workshops involving all portfolios and all members took place over a number of months in the build up to setting the budget. ‌​‌‌‌​‌‌‍‌​‌‌‌​‌​‍‌​‌‌‌​‌​
An attempt was made by members of the opposition Independent group to challenge the proposed budget put forward by the cabinet at County Hall. ‌​‌‌‌​‌‌‍‌​‌‌‌​‌​‍‌​‌‌‌​‌​
Buckley Bistre West Cllr Richard Jones presented an alternative budget that proposed reversing cuts in the opening hours of Mold and Buckley Connects Centres in Buckley and Mold. ‌​‌‌‌​‌‌‍‌​‌‌‌​‌​‍‌​‌‌‌​‌​
It also proposed scrapping plans to increase car parking charges included in eight 'budget reduction options' tabled. ‌​‌‌‌​‌‌‍‌​‌‌‌​‌​‍‌​‌‌‌​‌​
‌​‌‌‌​‌‌‍‌​‌‌‌​‌‌‌​‌‌‍‌​‌‌‌​‌​‍‌​‌
The alternative budget aimed to lower the council tax increase while retaining a 'portfolio of efficiencies' to help balance the budget, including a reduction of more than £300,000 in the schools budget, a three per cent cut for education.‌​‌‌‌​‌‌‍‌​‌‌‌​‌​‍‌​‌‌‌​ ‌​‌‌‌​‌‌‍‌​‌‌‌​‌​‍‌​‌‌‌​‌​
Cllr Jones's proposal received backing from Buckley Pentrobin Cllr Dennis Hutchinson (Ind) who feared an increase in car park charges would drive more shoppers to Cheshire Oaks and Broughton Retail Park. ‌​‌‌‌​‌‌‍‌​‌‌‌​‌​‍‌​‌‌‌​‌​
Cilcain Cllr Andrew Parkhurst (Lib Dem) also spoke in favour of the alternative budget claiming the cabinet backed budget had been heavily led by council officers. ‌​‌‌‌​‌‌‍‌​‌‌‌​‌​‍‌​‌‌‌​‌​
He said: "In my head I have an image of nodding dogs. ‌​‌‌‌​‌‌‍‌​‌‌‌​‌​‍‌​‌‌‌​‌​
"If ever there was an officers' budget meekly accepted by the cabinet rolling over and having its tummy tickled, this is it. ‌​‌‌‌​‌‌‍‌​‌‌‌​‌​‍‌​‌‌‌​‌​
"No serious challenge of the figures, little thought about the priorities or negative impact on children or young people seeking apprenticeships. No concern about the harm it will cause our town centres by increasing car park charges. ‌​‌‌‌​‌‌‍‌​‌‌‌​‌​‍‌​‌‌‌​‌​
"And rather than try to keep the council tax to a minimum they want an increase that many of our residents will struggle to afford." ‌​‌‌‌​‌‌‍‌​‌‌‌​‌​‍‌​‌‌‌​‌​
Opposition councillors were also unhappy at the scrapping of apprenticeship roles to save £60,000 in the administration proposed budget. ‌​‌‌‌​‌‌‍‌​‌‌‌​‌​‍‌​‌‌‌​‌​
Cllr Bernie Attridge, leader of the opposition spoke of frustration that his group was afforded less time to put the alternative budget to council members, but Labour members felt it could have been presented to all members much earlier than on the day. ‌​‌‌‌​‌‌‍‌​‌‌‌​‌​‍‌​‌‌‌​‌​
Mold East Cllr Chris Bithell (Lab) called the alternative budget "a stunt". ‌​‌‌‌​‌‌‍‌​‌‌‌​‌​‍‌​‌‌‌​‌​
Council leader Cllr Roberts gave a commitment to look at the apprenticeship issue as a matter of emergency, while pointing to the trade opportunities created by some of the council's capital projects at Theatr Clwyd and Mynydd Isa. ‌​‌‌‌​‌‌‍‌​‌‌‌​‌​‍‌​‌‌‌​‌​
Chief officer for education Claire Homard gave advice that the £300,000 reduction in the schools budget proposed by the opposition Independents would have a detrimental effect on schools. ‌​‌‌‌​‌‌‍‌​‌‌‌​‌​‍‌​‌‌‌​‌​
A vote on the alternative budget saw 34 councillors for, but 30 councillors against meaning the amendment was narrowly defeated, before a vote on the cabinet budget was passed by a similarly narrow margin. ‌​‌‌‌​‌‌‍‌​‌‌‌​‌​‍‌​‌‌‌​‌​
By Rory Sheehan – Local Democracy Reporter (more here). ‌​‌‌‌​‌‌‍‌​‌‌‌​‌​‍‌​‌‌‌​‌​
Spotted something? Got a story? Send a Facebook Message | A direct message on Twitter | Email: News@Deeside.com
---
Latest News
---