Change in law raising legal age of marriage in Wales and England to 18 hailed by campaigners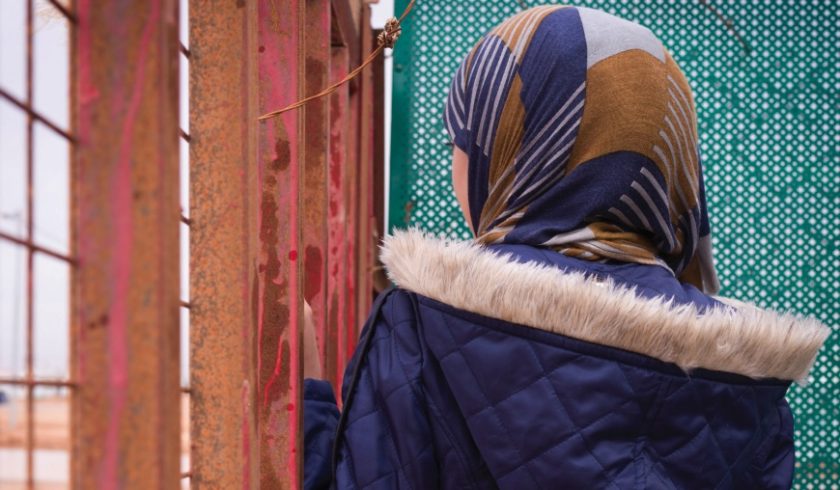 A new law has come into force in Wales and England that will make it a criminal offence to cause a child to marry, even if the marriage is non-legally binding. ‌​‌‌‌​‌‌‍‌​‌‌‌​‌​‍‌​‌‌‌​‌​
The Marriage and Civil Partnership (Minimum Age) Act 2022 gained Royal Assent in April last year and has now been implemented, meaning 16 and 17 year olds are no longer allowed to marry or enter into civil partnerships, even if they have parental consent. ‌​‌‌‌​‌‌‍‌​‌‌‌​‌​‍‌​‌‌‌​‌​
The change is part of the government's commitment to tackle violence against women and girls, and will protect vulnerable children from the lasting damage caused by forced marriages. ‌​‌‌‌​‌‌‍‌​‌‌‌​‌​‍‌​‌‌‌​‌​
Those found guilty of arranging child marriages now face sentences of up to 7 years in prison. ‌​‌‌‌​‌‌‍‌​‌‌‌​‌​‍‌​‌‌‌​‌​
Previously, forced marriage was only an offence if coercion was used to make someone marry. ‌​‌‌‌​‌‌‍‌​‌‌‌​‌​‍‌​‌‌‌​‌​
But the new law makes it an offence to cause a child under the age of 18 to enter a marriage in any circumstances, without the need to prove coercion. ‌​‌‌‌​‌‌‍‌​‌‌‌​‌​‍‌​‌‌‌​‌​
The change also includes non-legally binding ceremonies that are still viewed as marriages by the parties and their families. ‌​‌‌‌​‌‌‍‌​‌‌‌​‌​‍‌​‌‌‌​‌​
Campaigners have welcomed the new legislation, with Pauline Latham MP, who brought a Private Member's Bill to Parliament, describing it as a landmark day for campaigners who have worked for over five years to ban child marriage in the UK. ‌​‌‌‌​‌‌‍‌​‌‌‌​‌​‍‌​‌‌‌​‌​
Child marriage is often associated with domestic abuse towards girls, leaving education early, limited career opportunities, and serious physical and mental health problems. ‌​‌‌‌​‌‌‍‌​‌‌‌​‌​‍‌​‌‌‌​‌​
Deputy Prime Minister, Lord Chancellor and Secretary of State for Justice, Dominic Raab MP, said the law would better protect vulnerable young people by cracking down on forced marriage in society. ‌​‌‌‌​‌‌‍‌​‌‌‌​‌​‍‌​‌‌‌​‌​
While Minister for Safeguarding, Sarah Dines MP, described forced marriage as an abuse of human rights that denies vulnerable children the freedom to learn, grow and thrive. ‌​‌‌‌​‌‌‍‌​‌‌‌​‌​‍‌​‌‌‌​‌​
The Girls Not Brides Coalition, which works to end child marriage and 'honour'-based abuse, supported the Bill. Director of Karma Nirvana, Natasha Rattu, a member of the coalition, said the change was a huge victory for survivors and a leap forward in tackling this hidden abuse. ‌​‌‌‌​‌‌‍‌​‌‌‌​‌​‍‌​‌‌‌​‌​
In 2021, the government's Forced Marriage Unit provided advice or support in 118 cases involving victims below 18 years of age. ‌​‌‌‌​‌‌‍‌​‌‌‌​‌​‍‌​‌‌‌​‌​
The courts have also issued 3,343 Forced Marriage Protection Orders between their introduction in 2008 and September 2022, which prevents someone from using threats, violence or emotional abuse to force a person into marriage. ‌​‌‌‌​‌‌‍‌​‌‌‌​‌​‍‌​‌‌‌​‌​
The age of 18 is widely recognised as the age at which one becomes an adult and gains full citizenship rights. ‌​‌‌‌​‌‌‍‌​‌‌‌​‌​‍‌​‌‌‌​‌​
The new law honours the government's commitment to the pledge made to the United Nations to end child marriage by 2030, and provides a greater degree of protection to those at risk. ‌​‌‌‌​‌‌‍‌​‌‌‌​‌​‍‌​‌‌‌​‌​
Spotted something? Got a story? Send a Facebook Message | A direct message on Twitter | Email: News@Deeside.com
---
Latest News
Flintshire couple share heartbreaking story of losing newborn daughter to raise awareness for local children's hospices
---