Cancer waiting times in 2022 were some of "the worst on record", warns leading charity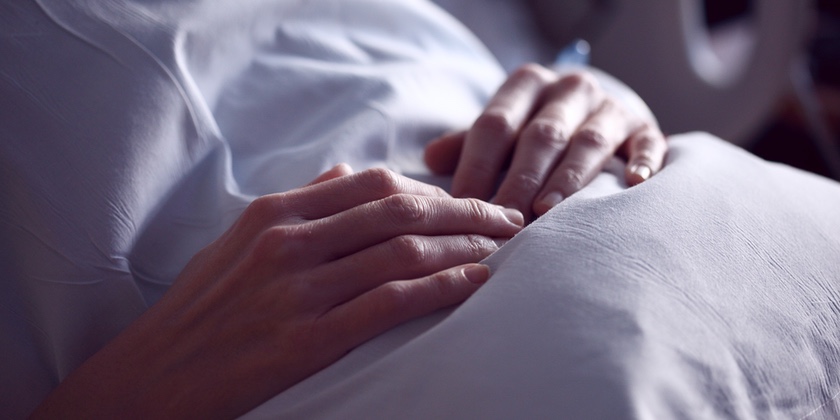 2022 was the worst year so far for Wales' new cancer treatment targets, with more people than ever before facing delays in life-saving cancer treatments. ‌​‌‌‌​‌‌‍‌​‌‌‌​‌​‍‌​‌‌‌​‌​ ‌​‌‌‌​‌‌‍‌​‌‌‌​‌​‍‌​‌‌‌​‌​
That is the warning from Macmillan Cancer Support after new figures revealed that in December just 52.9% of people with cancer started their treatment on time, leaving 716 people to face anxious delays in their care. ‌​‌‌‌​‌‌‍‌​‌‌‌​‌​‍‌​‌‌‌​‌​ ‌​‌‌‌​‌‌‍‌​‌‌‌​‌​‍‌​‌‌‌​‌​
The new Suspected Cancer Pathway targets, which were formally adopted from 1 December 2020, set a target that at least 75% of patients should start treatment within 62 days of first being suspected of cancer. ‌​‌‌‌​‌‌‍‌​‌‌‌​‌​‍‌​‌‌‌​‌​ ‌​‌‌‌​‌‌‍‌​‌‌‌​‌​‍‌​‌‌‌​‌​
The Welsh Government's planned care recovery plan also set out a target of treating 80% of people on time, within a 62-day target by 2026. ‌​‌‌‌​‌‌‍‌​‌‌‌​‌​‍‌​‌‌‌​‌​ ‌​‌‌‌​‌‌‍‌​‌‌‌​‌​‍‌​‌‌‌​‌​
But last month saw 804 out of 1,520 patients start treatment within that time period. ‌​‌‌‌​‌‌‍‌​‌‌‌​‌​‍‌​‌‌‌​‌​ ‌​‌‌‌​‌‌‍‌​‌‌‌​‌​‍‌​‌‌‌​‌​
The charity warns that this latest data provides a full and stark picture of performance over the last 12 months, with Wales' cancer care system facing a "growing crisis" where almost half of people with a new cancer diagnosis experience delays in their care. ‌​‌‌‌​‌‌‍‌​‌‌‌​‌​‍‌​‌‌‌​‌​ ‌​‌‌‌​‌‌‍‌​‌‌‌​‌​‍‌​‌‌‌​‌​
Macmillan highlights that the number of people waiting too long to be seen by a specialist and to start treatment is also accelerating faster than the overall numbers of people being seen and treated. ‌​‌‌‌​‌‌‍‌​‌‌‌​‌​‍‌​‌‌‌​‌​ ‌​‌‌‌​‌‌‍‌​‌‌‌​‌​‍‌​‌‌‌​‌​
When compared to pre-pandemic performance, the number of people experiencing treatment delays has increased 1.2 times faster than the total number of people starting treatment. ‌​‌‌‌​‌‌‍‌​‌‌‌​‌​‍‌​‌‌‌​‌​ ‌​‌‌‌​‌‌‍‌​‌‌‌​‌​‍‌​‌‌‌​‌​
The charity says this offers a worrying insight into how the system is failing to cope with a record level of demand for cancer treatment, and how urgent investment into workforce capacity is needed to change current trajectory and avoid treatment delays worsening even further in the future. ‌​‌‌‌​‌‌‍‌​‌‌‌​‌​‍‌​‌‌‌​‌​ ‌​‌‌‌​‌‌‍‌​‌‌‌​‌​‍‌​‌‌‌​‌​
The 2022 data also shows as few as one in four people with certain types of cancer received their treatment on time – for example, in January (25.6%) and December (25%) only a quarter of people with gynaecological cancers were treated within the 62-day target time frame. ‌​‌‌‌​‌‌‍‌​‌‌‌​‌​‍‌​‌‌‌​‌​ ‌​‌‌‌​‌‌‍‌​‌‌‌​‌​‍‌​‌‌‌​‌​
Recent research by Macmillan suggests this growing crisis in the NHS in Wales is taking its toll on the wellbeing of people with cancer, with new data showing that the NHS is the most common major worry for people with cancer. ‌​‌‌‌​‌‌‍‌​‌‌‌​‌​‍‌​‌‌‌​‌​ ‌​‌‌‌​‌‌‍‌​‌‌‌​‌​‍‌​‌‌‌​‌​
First diagnosed with cancer in February 2022, Ailsa from Swansea is still awaiting dates for further treatment – yet another devastating delay in what has been a year of endless anxiety caused by disruptions to her care. ‌​‌‌‌​‌‌‍‌​‌‌‌​‌​‍‌​‌‌‌​‌​ ‌​‌‌‌​‌‌‍‌​‌‌‌​‌​‍‌​‌‌‌​‌​
"For me this experience started back in November 2021 when I noticed a large lump under my armpit that hadn't been there before," explained Alissa. ‌​‌‌‌​‌‌‍‌​‌‌‌​‌​‍‌​‌‌‌​‌​ ‌​‌‌‌​‌‌‍‌​‌‌‌​‌​‍‌​‌‌‌​‌​
"After delays in initial diagnosis, I was eventually told "it's bad, you'll need to attend a breast clinic". And that was that. I was told over the phone, I was on my own, and I was just left to get on with it. ‌​‌‌‌​‌‌‍‌​‌‌‌​‌​‍‌​‌‌‌​‌​ ‌​‌‌‌​‌‌‍‌​‌‌‌​‌​‍‌​‌‌‌​‌​
"From that stage on I've had to fight for every bit of my care and treatment, with delays and disruptions at every stage. ‌​‌‌‌​‌‌‍‌​‌‌‌​‌​‍‌​‌‌‌​‌​ ‌​‌‌‌​‌‌‍‌​‌‌‌​‌​‍‌​‌‌‌​‌​
"At one point I went nearly five months with not a single action being taken to treat the cancer I had been told I had. That is an horrendous feeling, knowing it is there while nothing is being done to get rid of it. ‌​‌‌‌​‌‌‍‌​‌‌‌​‌​‍‌​‌‌‌​‌​ ‌​‌‌‌​‌‌‍‌​‌‌‌​‌​‍‌​‌‌‌​‌​
"From the start I've been told mine was a 'special case' as it wasn't a straightforward diagnosis as to where the cancer was, but far from this leading to more care and contact, it seems to have led to less. ‌​‌‌‌​‌‌‍‌​‌‌‌​‌​‍‌​‌‌‌​‌​ ‌​‌‌‌​‌‌‍‌​‌‌‌​‌​‍‌​‌‌‌​‌​
"There is no doubt that cancer care staff know what their patients need, and they do everything they can to provide it, but the system as a whole seems to lack this understanding or even any basic human compassion. ‌​‌‌‌​‌‌‍‌​‌‌‌​‌​‍‌​‌‌‌​‌​ ‌​‌‌‌​‌‌‍‌​‌‌‌​‌​‍‌​‌‌‌​‌​
"I'm a strong person but the last year has just thrown me into a cycle of anxiety – an endless cycle of worry over "is it getting worse and what might they find next". At one point I was convinced I only had days left and was too scared to go anywhere on my own. That's just not me. ‌​‌‌‌​‌‌‍‌​‌‌‌​‌​‍‌​‌‌‌​‌​ ‌​‌‌‌​‌‌‍‌​‌‌‌​‌​‍‌​‌‌‌​‌​
"I went over 140 days without treatment. I counted every one of them. People just shouldn't be put through that." ‌​‌‌‌​‌‌‍‌​‌‌‌​‌​‍‌​‌‌‌​‌​ ‌​‌‌‌​‌‌‍‌​‌‌‌​‌​‍‌​‌‌‌​‌​
Richard Pugh, Head of Partnerships for Macmillan Cancer Support in Wales said: "This data shows how people being diagnosed and starting treatment for cancer are being left with their lives hanging in the balance and facing agonising delays in their care – there could be no stronger case made on the need for urgent action and change. ‌​‌‌‌​‌‌‍‌​‌‌‌​‌​‍‌​‌‌‌​‌​ ‌​‌‌‌​‌‌‍‌​‌‌‌​‌​‍‌​‌‌‌​‌​
"Despite the valiant efforts of front-line staff, the cancer care system itself is failing to cope. ‌​‌‌‌​‌‌‍‌​‌‌‌​‌​‍‌​‌‌‌​‌​ ‌​‌‌‌​‌‌‍‌​‌‌‌​‌​‍‌​‌‌‌​‌​
"Month on month, year on year – people with cancer are, along with their loved ones, being left to face the heartbreak of treatment delays that will ultimately impact on the outcomes that can be achieved for them. ‌​‌‌‌​‌‌‍‌​‌‌‌​‌​‍‌​‌‌‌​‌​ ‌​‌‌‌​‌‌‍‌​‌‌‌​‌​‍‌​‌‌‌​‌​
"That is why the Welsh Government must take urgent action to tackle such long waits and improve cancer care. ‌​‌‌‌​‌‌‍‌​‌‌‌​‌​‍‌​‌‌‌​‌​ ‌​‌‌‌​‌‌‍‌​‌‌‌​‌​‍‌​‌‌‌​‌​
"This must include the delivery of its national workforce plan to help address the long-running crisis in the cancer care workforce in Wales. ‌​‌‌‌​‌‌‍‌​‌‌‌​‌​‍‌​‌‌‌​‌​ ‌​‌‌‌​‌‌‍‌​‌‌‌​‌​‍‌​‌‌‌​‌​
"Only with that will cancer services in Wales face any prospect of recovery. ‌​‌‌‌​‌‌‍‌​‌‌‌​‌​‍‌​‌‌‌​‌​ ‌​‌‌‌​‌‌‍‌​‌‌‌​‌​‍‌​‌‌‌​‌​
"Macmillan continues to do everything we can to help, and we are here for anyone with cancer and their loved ones. For advice, information or a chat, you can call us free on 0808 808 0000 or visit macmillan.org.uk." ‌​‌‌‌​‌‌‍‌​‌‌‌​‌​‍‌​‌‌‌​‌​ ‌​‌‌‌​‌‌‍‌​‌‌‌​‌​‍‌​‌‌‌​‌​
Spotted something? Got a story? Send a Facebook Message | A direct message on Twitter | Email: News@Deeside.com
---
Latest News
---