Calls for transparency on coronavirus impact within North Wales care homes amid concerns over lack of data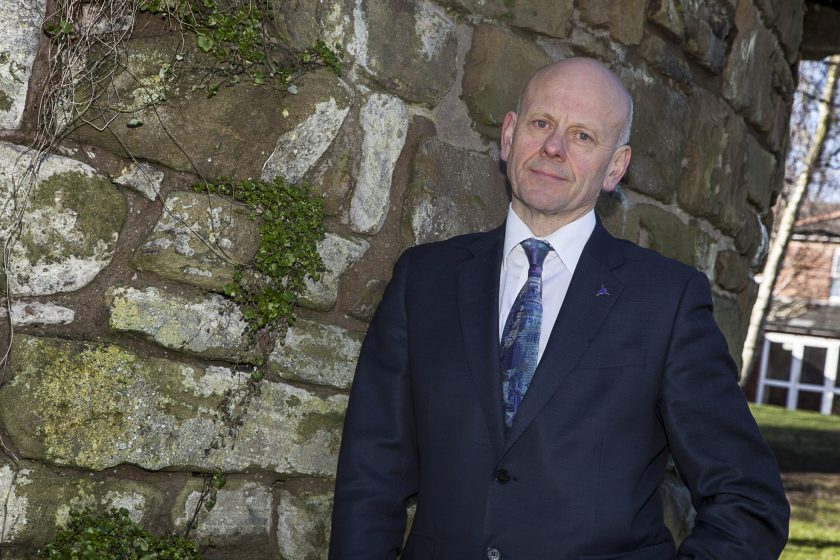 This article is old - Published: Sunday, Apr 19th, 2020

There are increasing calls for more transparency surrounding the number of Covid-19 tests, infections and deaths occurring within care homes in North Wales. ‌​‌‌‌​‌‌‍‌​‌‌‌​‌​‍‌​‌‌‌​‌​
Clwyd West AM Darren Millar, Plaid Cymru AM Llyr Gruffydd and Mario Kreft, chair of the Care Forum of Wales, have all called for a more open system of reporting figures. ‌​‌‌‌​‌‌‍‌​‌‌‌​‌​‍‌​‌‌‌​‌​
Over the past two weeks, the Local Democracy Reporting Service (LDRS) has approached local authorities, Public Health Wales (PHW), the Care Inspectorate Wales (CIW) and Welsh Government to get an accurate picture of the situation in North Wales care homes. ‌​‌‌‌​‌‌‍‌​‌‌‌​‌​‍‌​‌‌‌​‌​
Currently, the only reliable figures on deaths in North Wales care homes come from the Office for National Statistics (ONS), which shows there were 17 care home deaths due to Covid-19 registered up to April 17. ‌​‌‌‌​‌‌‍‌​‌‌‌​‌​‍‌​‌‌‌​‌​
It warns the data is not a current snapshot because of the time delay in registering deaths. ‌​‌‌‌​‌‌‍‌​‌‌‌​‌​‍‌​‌‌‌​‌​
Mr Millar claimed the situation was "disappointing" and said: "It's vitally important at a time like this that there's absolute clarity and transparency. ‌​‌‌‌​‌‌‍‌​‌‌‌​‌​‍‌​‌‌‌​‌​
"So it's disappointing that PHW can't be more forthcoming about the situation in care homes. ‌​‌‌‌​‌‌‍‌​‌‌‌​‌​‍‌​‌‌‌​‌​
"Clearly there will be a lot of concern for those working in care homes and for the relatives and loved ones of those who are being cared for in them. ‌​‌‌‌​‌‌‍‌​‌‌‌​‌​‍‌​‌‌‌​‌​
"The more information that can be shared the better." ‌​‌‌‌​‌‌‍‌​‌‌‌​‌​‍‌​‌‌‌​‌​
The LDRS was told councils in North Wales were recently ordered to refer all enquiries about care home deaths and infection rates to PHW's press team. ‌​‌‌‌​‌‌‍‌​‌‌‌​‌​‍‌​‌‌‌​‌​
Public Health Wales refers enquiries to its "data dashboard" on daily Covid-19 statistics, which it said includes care home deaths. ‌​‌‌‌​‌‌‍‌​‌‌‌​‌​‍‌​‌‌‌​‌​
The dashboard has no breakdown of care home deaths, numbers tested or infection rates, although Welsh Government confirmed the total deaths included those in care homes "in which coronavirus is mentioned". ‌​‌‌‌​‌‌‍‌​‌‌‌​‌​‍‌​‌‌‌​‌​
When asked about the lack of detail, a PHW spokesman said data about care home deaths were not being made available because figures might "inadvertently identify a patient". ‌​‌‌‌​‌‌‍‌​‌‌‌​‌​‍‌​‌‌‌​‌​
Welsh Government referred enquiries relating to care home death numbers to the Office for National Statistics, which it admits are not up to date. ‌​‌‌‌​‌‌‍‌​‌‌‌​‌​‍‌​‌‌‌​‌​
Health Minister Vaughan Gething has detailed the number of care homes with "at least one confirmed case" of the novel coronavirus strain across Wales. ‌​‌‌‌​‌‌‍‌​‌‌‌​‌​‍‌​‌‌‌​‌​
Last week, Mr Gething said around one in eight care homes reportedly had one confirmed case of Covid-19. ‌​‌‌‌​‌‌‍‌​‌‌‌​‌​‍‌​‌‌‌​‌​
Information received by the Local Democracy Reporting Service suggested testing of care home patients being limited. ‌​‌‌‌​‌‌‍‌​‌‌‌​‌​‍‌​‌‌‌​‌​
In response, a Welsh Government spokesperson said: "Our policy had previously been to test up to five residents to establish whether the virus was circulating within a care home. But testing is now offered to all symptomatic staff and residents." ‌​‌‌‌​‌‌‍‌​‌‌‌​‌​‍‌​‌‌‌​‌​
More questions were put to Welsh Government about the lack of information on care homes deaths. ‌​‌‌‌​‌‌‍‌​‌‌‌​‌​‍‌​‌‌‌​‌​
It said: "Care Inspectorate Wales does not routinely publish data about the number of reported, confirmed or suspected Covid-19 cases in Wales." ‌​‌‌‌​‌‌‍‌​‌‌‌​‌​‍‌​‌‌‌​‌​
CIW was approached for comment on why it doesn't release the data. ‌​‌‌‌​‌‌‍‌​‌‌‌​‌​‍‌​‌‌‌​‌​
Welsh Government also claimed disclosing figures about care home deaths could identify victims, and sent a link to the ONS's data disclosure guidelines. ‌​‌‌‌​‌‌‍‌​‌‌‌​‌​‍‌​‌‌‌​‌​
However those guidelines stated: "The mere fact of birth or death does not in itself reveal any protected information. ‌​‌‌‌​‌‌‍‌​‌‌‌​‌​‍‌​‌‌‌​‌​
"For that reason, tabulations which reveal only that a certain number of births or deaths took place in a certain area and time period, even if it might be possible to identify an individual involved, do not usually need to be disclosure controlled." ‌​‌‌‌​‌‌‍‌​‌‌‌​‌​‍‌​‌‌‌​‌​
Health boards have been writing to the families of those in care to establish whether they want relatives resuscitated if they fall ill with the virus, meaning many victims will not be hospitalised because of "do not resuscitate" (DNR) notes on their files. ‌​‌‌‌​‌‌‍‌​‌‌‌​‌​‍‌​‌‌‌​‌​
One care home manager told the LDRS she feels like she will be "left alone to deal with it" if her residents become infected. ‌​‌‌‌​‌‌‍‌​‌‌‌​‌​‍‌​‌‌‌​‌​
She said the sector would like to know the scale of care home infections and learn any lessons it can from it. ‌​‌‌‌​‌‌‍‌​‌‌‌​‌​‍‌​‌‌‌​‌​
Many staff would not go on the record fearing for their jobs – but many more fear for their residents. ‌​‌‌‌​‌‌‍‌​‌‌‌​‌​‍‌​‌‌‌​‌​
One said: "They become like our family. If it gets in here, we're going to have to deal with the aftermath. The mental health toll for us, if we lose them, will be too much." ‌​‌‌‌​‌‌‍‌​‌‌‌​‌​‍‌​‌‌‌​‌​
Mr Kreft said: "We have urged the Welsh Government to reveal the number of deaths in care homes because it's very important to gain the trust of the public so they can understand the scale of what is happening in the country and the scale of the issues that face care homes. ‌​‌‌‌​‌‌‍‌​‌‌‌​‌​‍‌​‌‌‌​‌​
"There is a need for openness and transparency about these figures because it is a matter of public concern and trust. ‌​‌‌‌​‌‌‍‌​‌‌‌​‌​‍‌​‌‌‌​‌​
"It will also highlight whether the decision-making is correct going forward." ‌​‌‌‌​‌‌‍‌​‌‌‌​‌​‍‌​‌‌‌​‌​
By Jez Hemming – Local Democracy Reporter ‌​‌‌‌​‌‌‍‌​‌‌‌​‌​‍‌​‌‌‌​‌​
Spotted something? Got a story? Send a Facebook Message | A direct message on Twitter | Email: News@Deeside.com
---
Latest News
---