Anti Strike Bill is a disgraceful piece of legislation and an affront to democracy, says Jack Sargeant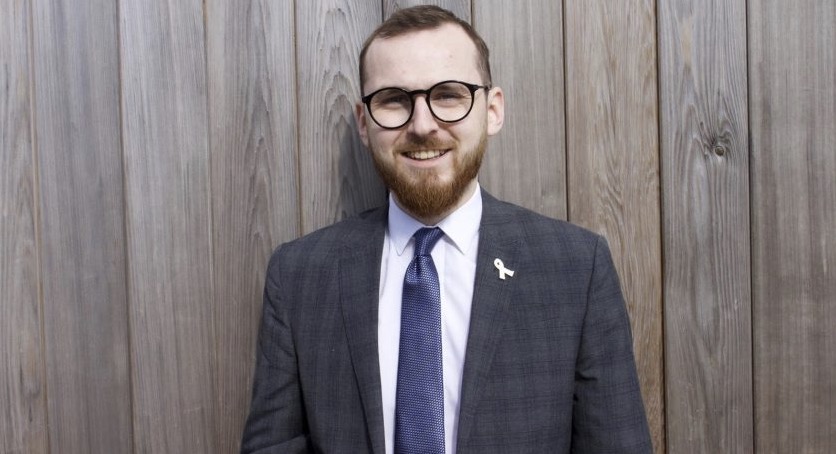 This article is old - Published: Monday, Jan 16th, 2023

In a move that has been widely criticised by unions and political opponents, the UK government has unveiled plans for a new anti-strike bill. ‌​‌‌‌​‌‌‍‌​‌‌‌​‌​‍‌​‌‌‌​‌​
The proposed law would give UK government business secretary Grant Shapps the power to decide on statutory minimum service levels for public services such as fire, ambulance, and transportation. ‌​‌‌‌​‌‌‍‌​‌‌‌​‌​‍‌​‌‌‌​‌​
The move would also affect areas such as health, education, border security, and nuclear decommissioning. ‌​‌‌‌​‌‌‍‌​‌‌‌​‌​‍‌​‌‌‌​‌​
The anti-strike bill has been met with fierce opposition from members of the Welsh Assembly. ‌​‌‌‌​‌‌‍‌​‌‌‌​‌​‍‌​‌‌‌​‌​
Alyn and Deeside MS Jack Sargeant, a trade union member of Unite the Union and Community Union, called the legislation an "affront to democracy." ‌​‌‌‌​‌‌‍‌​‌‌‌​‌​‍‌​‌‌‌​‌​
He said it was a "disgraceful piece of legislation" that shows the "UK Conservatives for what they truly are: against the hard-earned freedoms of working people."



Speaking in the Senedd this week, Jack said: "Let's be clear here; the decision by the UK Tories to bring a bill forward aimed at sacking key workers is an affront to democracy." ‌​‌‌‌​‌‌‍‌​‌‌‌​‌​‍‌​‌‌‌​‌​
"This piece of Tory legislation will mean that, when workers democratically vote to strike, they can be forced to work, and then sacked if they don't comply." ‌​‌‌‌​‌‌‍‌​‌‌‌​‌​‍‌​‌‌‌​‌​
"We should be looking to work with our key workers and our trade union colleagues, not seeking to sack hard-working people." ‌​‌‌‌​‌‌‍‌​‌‌‌​‌​‍‌​‌‌‌​‌​
"Counsel General, the Trades Union Congress say that this legislation shows that the UK Tory government are determined to attack workers' fundamental right to strike." ‌​‌‌‌​‌‌‍‌​‌‌‌​‌​‍‌​‌‌‌​‌​
"I wholeheartedly agree with the TUC. This disgraceful piece of legislation has shown the UK Conservatives up for what they really are—against the hard-earned freedoms of working people." ‌​‌‌‌​‌‌‍‌​‌‌‌​‌​‍‌​‌‌‌​‌​
Counsel General, Mick Antoniw MS, was equally scathing in his assessment of the bill, calling it a "sack the nurses bill," a "sack the ambulance worker bill," and an "abolition of the right to strike bill." ‌​‌‌‌​‌‌‍‌​‌‌‌​‌​‍‌​‌‌‌​‌​
He went on to say that the legislation removes "sacrosanct protections to workers and trade unions that were enshrined in legislation in 1906" and would take workers' rights back 120 years.



The Welsh Government has also criticised the UK Conservatives for their "lack of engagement" on the issue. ‌​‌‌‌​‌‌‍‌​‌‌‌​‌​‍‌​‌‌‌​‌​
According to the Counsel General, the first notice they received of the legislation was last Thursday, and the first correspondence was a letter copied to the First Minister on January 10th. ‌​‌‌‌​‌‌‍‌​‌‌‌​‌​‍‌​‌‌‌​‌​
He called the lack of engagement "unacceptable" and stated that the legislation is "wholly unnecessary" as emergency issues have always been dealt with by trade unions. ‌​‌‌‌​‌‌‍‌​‌‌‌​‌​‍‌​‌‌‌​‌​
Mick Antoniw said the legislation is unworkable, as it has not worked in other countries and "will not work in the UK." ‌​‌‌‌​‌‌‍‌​‌‌‌​‌​‍‌​‌‌‌​‌​
He believes it is an attempt to avoid dealing with the real issue at hand, which is to provide proper funding to public sector workers in England and to devolved governments, "to enable our public sector workers to be properly paid." ‌​‌‌‌​‌‌‍‌​‌‌‌​‌​‍‌​‌‌‌​‌​
He said it was an "act of desperation from a UK government that is out of touch and has lost control." ‌​‌‌‌​‌‌‍‌​‌‌‌​‌​‍‌​‌‌‌​‌​
Strikes (Minimum Service Levels) Bill ‌​‌‌‌​‌‌‍‌​‌‌‌​‌​‍‌​‌‌‌​‌​
Under the proposed law, if minimum service levels are not met during a strike, employees could lose employment protections and potentially be sacked. ‌​‌‌‌​‌‌‍‌​‌‌‌​‌​‍‌​‌‌‌​‌​
The UK government insists that the bill is not an attack on the right to strike, however, unions have denounced it as heavy-handed and claim that it is likely to exacerbate industrial disputes rather than limit their impact.



The bill, which applies to England, Scotland, and Wales but not Northern Ireland states that employers must consult with unions on the meaning of minimum service levels before a strike, its unclear what those minimum service levels will be ‌​‌‌‌​‌‌‍‌​‌‌‌​‌​‍‌​‌‌‌​‌​
Critics of the proposed law argue that it misses the point of why workers are striking in the first place and that it will curb the impact of any future industrial action if it becomes law. ‌​‌‌‌​‌‌‍‌​‌‌‌​‌​‍‌​‌‌‌​‌​
The bill comes at a time when negotiations between unions and the UK government have not seen much progress. ‌​‌‌‌​‌‌‍‌​‌‌‌​‌​‍‌​‌‌‌​‌​
Though the legislation may not affect strikers for months as it needs to go through the Houses of Parliament, it has already been met with widespread condemnation. ‌​‌‌‌​‌‌‍‌​‌‌‌​‌​‍‌​‌‌‌​‌​
Spotted something? Got a story? Send a Facebook Message | A direct message on Twitter | Email: News@Deeside.com
---
Latest News
---