5 Investment Options for Ordinary People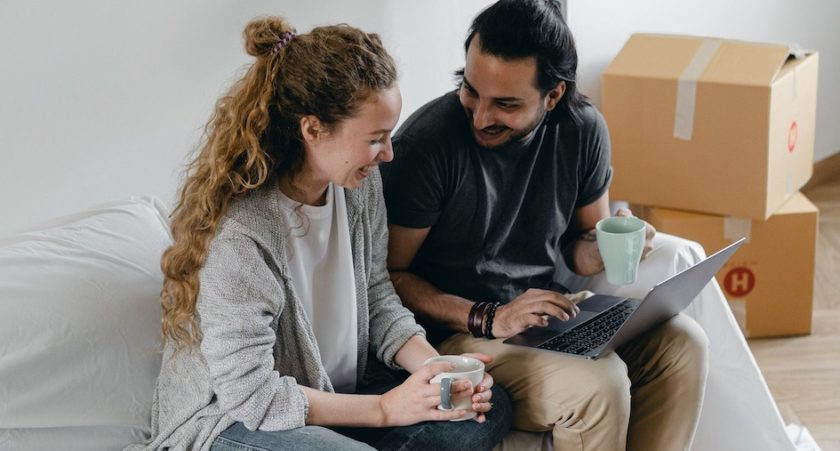 This article is old - Published: Thursday, Mar 23rd, 2023
Investments help you build wealth and achieve your financial goals. However, investments do come with their own set of risks. Because investing your time and money into something with the hopes of having more money and opportunities for growth can be risky, it's very important that you do your due diligence when it comes to choosing what to invest on. ‌​‌‌‌​‌‌‍‌​‌‌‌​‌​‍‌​‌‌‌​‌​
If you've never dabbled in investments before, then you're in the right place. We'll show you 5 investment options for the ordinary man, which can help you get started in improving your finances and overall quality of life. ‌​‌‌‌​‌‌‍‌​‌‌‌​‌​‍‌​‌‌‌​‌​
Here are 5 investment options for the ordinary man: ‌​‌‌‌​‌‌‍‌​‌‌‌​‌​‍‌​‌‌‌​‌​
1. Real Estate ‌​‌‌‌​‌‌‍‌​‌‌‌​‌​‍‌​‌‌‌​‌​
Real estate is a great investment for regular folks who don't want to engage in complicated financial processes, like investing in stocks or mutual funds. It also has a high potential for long-term appreciation, since history shows properties typically increase in value over time. ‌​‌‌‌​‌‌‍‌​‌‌‌​‌​‍‌​‌‌‌​‌​
Buying commercial or residential properties offer substantial returns on investments, giving you cash flow through a rental business and increased resale value. Real estate properties also grow with inflation since the values of properties often increase with inflation. ‌​‌‌‌​‌‌‍‌​‌‌‌​‌​‍‌​‌‌‌​‌​
The downside to real estate investing is that it requires large amounts of capital and if you opt to rent out your property, you would need to hire a property manager or operate your rental business on your own. ‌​‌‌‌​‌‌‍‌​‌‌‌​‌​‍‌​‌‌‌​‌​
An option for real estate investing without the requirement of high capital is REITs (Real Estate Investment Trusts). This is a type of investment fund where ordinary investors can own a share of the properties and earn a percentage of rental income. These types of investments offer lower initial capital requirements and can help you get a preview of what it's like to invest in real estate. ‌​‌‌‌​‌‌‍‌​‌‌‌​‌​‍‌​‌‌‌​‌​
2. Bank Deposit ‌​‌‌‌​‌‌‍‌​‌‌‌​‌​‍‌​‌‌‌​‌​
A bank deposit via a savings account is a low-risk option for earning money. You get a modest return on your savings through interest rates offered by the bank, but your stored money is also subjected to the risk of inflation. The benefit of a savings account, however, is that your money is liquid. This means you get to access your money anytime. ‌​‌‌‌​‌‌‍‌​‌‌‌​‌​‍‌​‌‌‌​‌​
If you want your money in the bank to grow faster, you can opt for a Certificate of Deposit. This requires you to keep a specific amount of money in the bank over a set period of time. During this time, you need to keep your money in the bank to enjoy higher interest rates. Should you withdraw the money, you won't be able to receive the specified interest rate for your Certificate of Deposit. ‌​‌‌‌​‌‌‍‌​‌‌‌​‌​‍‌​‌‌‌​‌​
3. Investing – a Trading App ‌​‌‌‌​‌‌‍‌​‌‌‌​‌​‍‌​‌‌‌​‌​
If you want to earn passive income, you can try trading apps like the Oil Profit App, which allows you to put your money in stocks of certain oil companies. The app is an online broker that connects the ordinary person to these publicly shared companies and allows you to buy shares, giving you the power to buy and sell your stocks. ‌​‌‌‌​‌‌‍‌​‌‌‌​‌​‍‌​‌‌‌​‌​
The app is known for being a world leader in online trading, using cutting-edge technology to deliver up-to-the-minute updates so you can make critical decisions on trades. ‌​‌‌‌​‌‌‍‌​‌‌‌​‌​‍‌​‌‌‌​‌​
Once you pay for your initial stocks, you can get start trading right away. Simply watch the trading updates and start buying or selling more shares in the oil market. You can also have the option of using the app's automated trading system that makes trades on your behalf. This automated system does the work of analyzing market trends for you, eliminating the need for research on your part. ‌​‌‌‌​‌‌‍‌​‌‌‌​‌​‍‌​‌‌‌​‌​
Trading can be a great way to make your money work for you. ‌​‌‌‌​‌‌‍‌​‌‌‌​‌​‍‌​‌‌‌​‌​
4. Investing in Your Health ‌​‌‌‌​‌‌‍‌​‌‌‌​‌​‍‌​‌‌‌​‌​
Aside from investing money, you also need to invest in your health to be able to enjoy the fruits of your labor. One of the best investments you can make is in your health. When you actively watch your diet, make healthier lifestyle choices, exercise, and generally experience a positive mindset, you get to have a better quality of life. ‌​‌‌‌​‌‌‍‌​‌‌‌​‌​‍‌​‌‌‌​‌​
5. Investing in Your Knowledge ‌​‌‌‌​‌‌‍‌​‌‌‌​‌​‍‌​‌‌‌​‌​
Investing in knowledge opens you up to new opportunities for personal growth and development. It opens you up to promotions or a different career, as workplaces typically place value on further education and improvement in skills. ‌​‌‌‌​‌‌‍‌​‌‌‌​‌​‍‌​‌‌‌​‌​
Investing in higher education, completing workshops, seminars, training, and simply reading every day can give you the edge in making better decisions, creating better financial opportunities for yourself, as well as improving your personal growth. ‌​‌‌‌​‌‌‍‌​‌‌‌​‌​‍‌​‌‌‌​‌​
Education and knowledge is the best investment you can make for yourself because they can never be taken away from you. ‌​‌‌‌​‌‌‍‌​‌‌‌​‌​‍‌​‌‌‌​‌​
Investments are actions you take today for your future. Make sure you choose the best investment options that can give you substantial returns. Always do your research and get to know what you're getting into, so you are fully aware of the benefits and risks of each choice. But remember to act as soon as you can, because the best time to invest in your future is now. ‌​‌‌‌​‌‌‍‌​‌‌‌​‌​‍‌​‌‌‌​‌​
Spotted something? Got a story? Send a Facebook Message | A direct message on Twitter | Email: News@Deeside.com
---
Latest News
---