Odour warning ahead of treated human sewage being spread on Flintshire farmland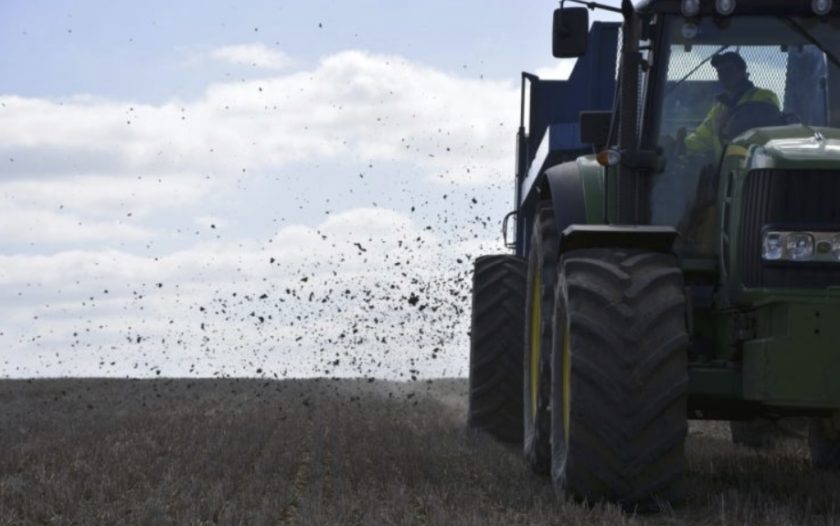 Residents in a part of Flintshire are being warned they may notice an "unpleasant odour" hanging in the air next month. ‌​‌‌‌​‌‌‍‌​‌‌‌​‌​‍‌​‌‌‌​‌​ ‌​‌‌‌​‌‌‍‌​‌‌‌​‌​‍‌​‌‌‌​‌​
Treated human sewage – knowns as Biosolids –  will spread on around 40 hectares of farmland in Holywell. ‌​‌‌‌​‌‌‍‌​‌‌‌​‌​‍‌​‌‌‌​‌​ ‌​‌‌‌​‌‌‍‌​‌‌‌​‌​‍‌​‌‌‌​‌​
United Utilities will be responsible for the application of the Biosolids, and while the odour may be unpleasant, the Flintshire County Council has assured the public that there is no risk to public health. ‌​‌‌‌​‌‌‍‌​‌‌‌​‌​‍‌​‌‌‌​‌​
The council is keen to emphasise the benefits of Biosolids for both agriculture and the environment. ‌​‌‌‌​‌‌‍‌​‌‌‌​‌​‍‌​‌‌‌​‌​
While the odour may be unpleasant, spreading Biosolids – which can include industrial waste as well as human waste – on farmland helps to reduce the use of synthetic fertilisers. ‌​‌‌‌​‌‌‍‌​‌‌‌​‌​‍‌​‌‌‌​‌​
Flintshire County Council and United Utilities say they are working together to minimise any impact on local residents and ensure the responsible application of Biosolids. ‌​‌‌‌​‌‌‍‌​‌‌‌​‌​‍‌​‌‌‌​‌​
A spokesperson for Flintshire County Council said, "Flintshire County Council wish to notify residents in advance that, during this Spring (01.05.23), United Utilities intend to deliver and apply conventional standard, digested Biosolids to farm land in Holywell." ‌​‌‌‌​‌‌‍‌​‌‌‌​‌​‍‌​‌‌‌​‌​
"The application of Biosolids is both beneficial to agriculture and the environment, and whilst residents may notice an unpleasant smell, the Council would like to provide reassurance that there is no risk to public health." ‌​‌‌‌​‌‌‍‌​‌‌‌​‌​‍‌​‌‌‌​‌​
The map below shows the area of land (in yellow) which will be treated. ‌​‌‌‌​‌‌‍‌​‌‌‌​‌​‍‌​‌‌‌​‌​ ‌​‌‌‌​‌‌‍‌​‌‌‌​‌​‍‌​‌‌‌​‌​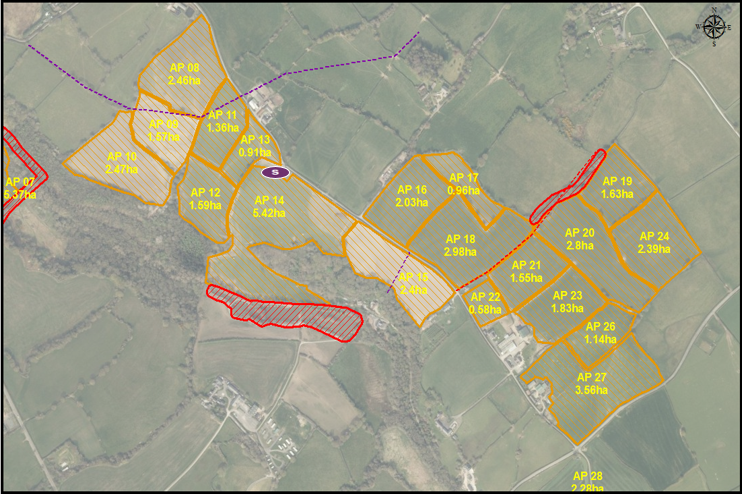 ‌​‌‌‌​‌‌‍‌​‌‌‌​‌​‍‌​‌‌‌​‌​
More about Biosolids ‌​‌‌‌​‌‌‍‌​‌‌‌​‌​‍‌​‌‌‌​‌​ ‌​‌‌‌​‌‌‍‌​‌‌‌​‌​‍‌​‌‌‌​‌​
Around 53 million tonnes of untreated sewage sludge are collected annually from over 8,500 wastewater treatment works in the UK, ranging from small villages to large cities. ‌​‌‌‌​‌‌‍‌​‌‌‌​‌​‍‌​‌‌‌​‌​ ‌​‌‌‌​‌‌‍‌​‌‌‌​‌​‍‌​‌‌‌​‌​
The sewage sludge is transported to around 200 Sludge Treatment Centres, usually located at larger wastewater treatment works, for processing into a safe and acceptable Biosolids product for recycling in agriculture. ‌​‌‌‌​‌‌‍‌​‌‌‌​‌​‍‌​‌‌‌​‌​ ‌​‌‌‌​‌‌‍‌​‌‌‌​‌​‍‌​‌‌‌​‌​
The main objective of sludge treatment is to eliminate potentially harmful micro-organisms such as E. Coli and Salmonella, and to reduce the fermentability of the Biosolids to acceptable levels. ‌​‌‌‌​‌‌‍‌​‌‌‌​‌​‍‌​‌‌‌​‌​ ‌​‌‌‌​‌‌‍‌​‌‌‌​‌​‍‌​‌‌‌​‌​
The treatment process involves various technologies, with 73% of Biosolids being produced through anaerobic digestion and 22% through lime stabilisation. ‌​‌‌‌​‌‌‍‌​‌‌‌​‌​‍‌​‌‌‌​‌​ ‌​‌‌‌​‌‌‍‌​‌‌‌​‌​‍‌​‌‌‌​‌​
Smaller quantities of sludge are treated through thermal drying and composting, sometimes with green waste, to produce Biosolids. ‌​‌‌‌​‌‌‍‌​‌‌‌​‌​‍‌​‌‌‌​‌​ ‌​‌‌‌​‌‌‍‌​‌‌‌​‌​‍‌​‌‌‌​‌​
The Biosolids production process is closely monitored and controlled to ensure a consistent quality product, with process control points and monitoring used to maintain defined limits. ‌​‌‌‌​‌‌‍‌​‌‌‌​‌​‍‌​‌‌‌​‌​ ‌​‌‌‌​‌‌‍‌​‌‌‌​‌​‍‌​‌‌‌​‌​
The anaerobic digestion of sludge also generates significant amounts of methane gas, which is used to generate renewable electricity and supply around 200,000 homes. ‌​‌‌‌​‌‌‍‌​‌‌‌​‌​‍‌​‌‌‌​‌​ ‌​‌‌‌​‌‌‍‌​‌‌‌​‌​‍‌​‌‌‌​‌​
Currently, 87% of sludge is recycled to agricultural land as Biosolids, 4% is incinerated, 3% is used for industrial purposes, such as fuel for cement production, and 6% is used for land reclamation or restoration. ‌​‌‌‌​‌‌‍‌​‌‌‌​‌​‍‌​‌‌‌​‌​ ‌​‌‌‌​‌‌‍‌​‌‌‌​‌​‍‌​‌‌‌​‌​
The UK's wastewater treatment works are effectively handling the treatment and reuse of over 53 million tonnes of sewage sludge each year, reducing the environmental impact and contributing to a more sustainable future. ‌​‌‌‌​‌‌‍‌​‌‌‌​‌​‍‌​‌‌‌​‌​ ‌​‌‌‌​‌‌‍‌​‌‌‌​‌​‍‌​‌‌‌​‌​
For more details about Biosolids can be found here:  https://assuredbiosolids.co.uk/about-biosolids/ ‌​‌‌‌​‌‌‍‌​‌‌‌​‌​‍‌​‌‌‌​‌​ ‌​‌‌‌​‌‌‍‌​‌‌‌​‌​‍‌​‌‌‌​‌​
Spotted something? Got a story? Send a Facebook Message | A direct message on Twitter | Email: News@Deeside.com
---
Latest News
Detailed plans for brand new £110m Women and Children's building at the Countess of Chester Hospital to be unveiled
---