News planning permission granted for the multi million pound AMRI facility in Broughton welcomed by Economy Secretary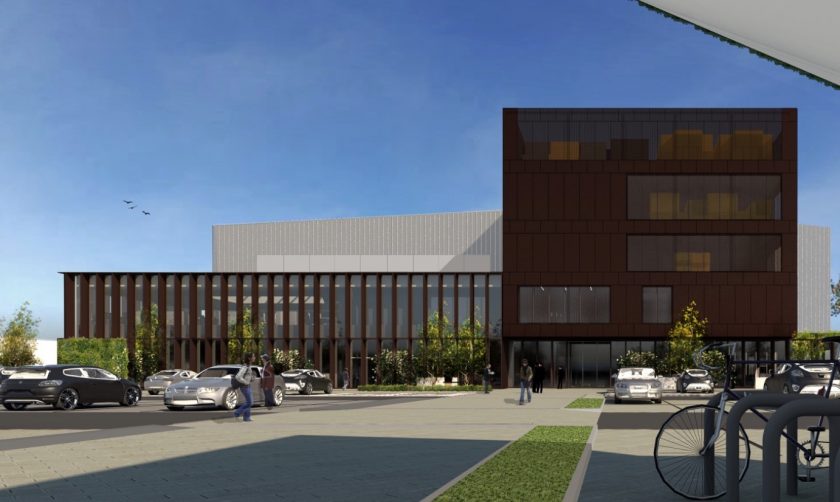 This article is old - Published: Wednesday, Mar 7th, 2018
Flintshire planners have unanimously backed plans this afternoon for a multi million pound Advanced Manufacturing and Research Institute (AMRI) within the grounds of Airbus in Broughton.
Economy Secretary Ken Skates has welcomed news that planning permission has now been granted. ‌​‌‌‌​‌‌‍‌​‌‌‌​‌​‍‌​‌‌‌​‌​
Work to appoint a contractor is already underway and construction of the building is expected to begin shortly, it's hoped the facility will open in summer 2019. ‌​‌‌‌​‌‌‍‌​‌‌‌​‌​‍‌​‌‌‌​‌​
It is predicted that the AMRI programme, which will be geared to increasing Wales' productivity, commercialisation, innovation and skills development, could increase Welsh GVA by as much as much as £4bn over 20 years. ‌​‌‌‌​‌‌‍‌​‌‌‌​‌​‍‌​‌‌‌​‌​
A Welsh Government spokesperson said;
"The Institute will have a strong focus on advanced manufacturing sectors including aerospace, automotive, nuclear and food and will deliver game-changing support to key manufacturing companies as well as multi-sector supply chain companies and the broader SMEs economy. ‌​‌‌‌​‌‌‍‌​‌‌‌​‌​‍‌​‌‌‌​‌​
The AMRI is  expected to drive a thriving competitive industry base which in turn will act as a catalyst for growth and jobs across the supply chain in Deeside, North Wales, the Northern Powerhouse and further afield." ‌​‌‌‌​‌‌‍‌​‌‌‌​‌​‍‌​‌‌‌​‌​
Commenting, Economy Secretary Ken Skates said;
"I am delighted that planning permission has now been granted for the Broughton site of our new Advanced Manufacturing Research Institute. ‌​‌‌‌​‌‌‍‌​‌‌‌​‌​‍‌​‌‌‌​‌​
This means that work can continue at pace on a project which will maximize economic opportunities in the region and  has the potential to increase Wales' GVA by as much as £4bn over 20 years. ‌​‌‌‌​‌‌‍‌​‌‌‌​‌​‍‌​‌‌‌​‌​
"n order to compete globally, Wales must remain competitive. As set out in our Economic Action Plan this means adapting to modern techniques and understanding the potential opportunities offered by collaboration and changes in economy  such as the  fourth industrial revolution. ‌​‌‌‌​‌‌‍‌​‌‌‌​‌​‍‌​‌‌‌​‌​
The new institute will have these aims at its very heart. I am genuinely excited by the impact it could have on our economy and look forward to work progressing well  and to an  the institute opening hopefully in summer 2019." ‌​‌‌‌​‌‌‍‌​‌‌‌​‌​‍‌​‌‌‌​‌​
Airbus have been confirmed as the first member to access the Broughton site – Airbus Senior Vice President Paul McKinlay, Head of Broughton Plant, said:
"The approval is fantastic news not only for Airbus and aerospace but other industries such as automotive. ‌​‌‌‌​‌‌‍‌​‌‌‌​‌​‍‌​‌‌‌​‌​
The Institute will give a huge boost to the competitiveness of the advanced manufacturing supply chain in Wales and I am delighted Airbus is part of this exciting journey from the very start. ‌​‌‌‌​‌‌‍‌​‌‌‌​‌​‍‌​‌‌‌​‌​
I'm looking forward to seeing new technologies and techniques being developed under the AMRI roof and the major benefits they will bring." ‌​‌‌‌​‌‌‍‌​‌‌‌​‌​‍‌​‌‌‌​‌​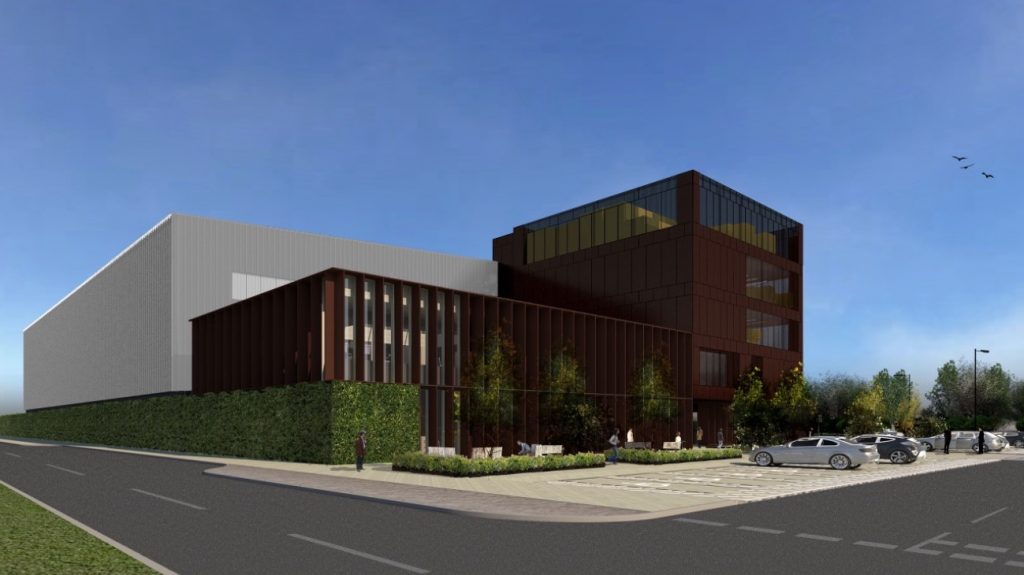 ‌​‌‌‌​‌‌‍‌​‌‌‌​‌​‍‌​‌‌‌​‌​
The Institute which was first announced by Ken Skates in 2016, will ensure Deeside and North Wales 'remains a community at the forefront of aerospace development.' ‌​‌‌‌​‌‌‍‌​‌‌‌​‌​‍‌​‌‌‌​‌​
University of Sheffield Advanced Manufacturing Research Centre (AMRC) has worked with Deeside Enterprise Zone Advisory Board, Swansea University, and Coleg Cambria to develop the new Institute in conjunction with Airbus and other companies. ‌​‌‌‌​‌‌‍‌​‌‌‌​‌​‍‌​‌‌‌​‌​
‌​‌‌‌​‌‌‍‌​‌‌‌​‌​‍‌​‌‌‌​‌​
The Facility located adjacent to Airbus' Broughton site on Chester Road will comprise of a research and development workshops to develop the Airbus 'Wing of Tomorrow' programme designing aircraft wings which are cheaper, faster and more easy to assemble using advanced metallic or composite materials. ‌​‌‌‌​‌‌‍‌​‌‌‌​‌​‍‌​‌‌‌​‌​
The new facility will be 'placed to maximise the visibility and impact of the reception and office areas upon approach from the A55 past the Broughton Retail Park.' ‌​‌‌‌​‌‌‍‌​‌‌‌​‌​‍‌​‌‌‌​‌​
'The emphasis on the entrance and office spaces serves the brief's requirements for a 'centre for excellence' – providing a public face to a complex industry – facilitating better interaction with interested parties.' ‌​‌‌‌​‌‌‍‌​‌‌‌​‌​‍‌​‌‌‌​‌​
'In this way, the design has been developed in order to showcase the innovative technology and reach out to the wider community.' Planning documents say. ‌​‌‌‌​‌‌‍‌​‌‌‌​‌​‍‌​‌‌‌​‌​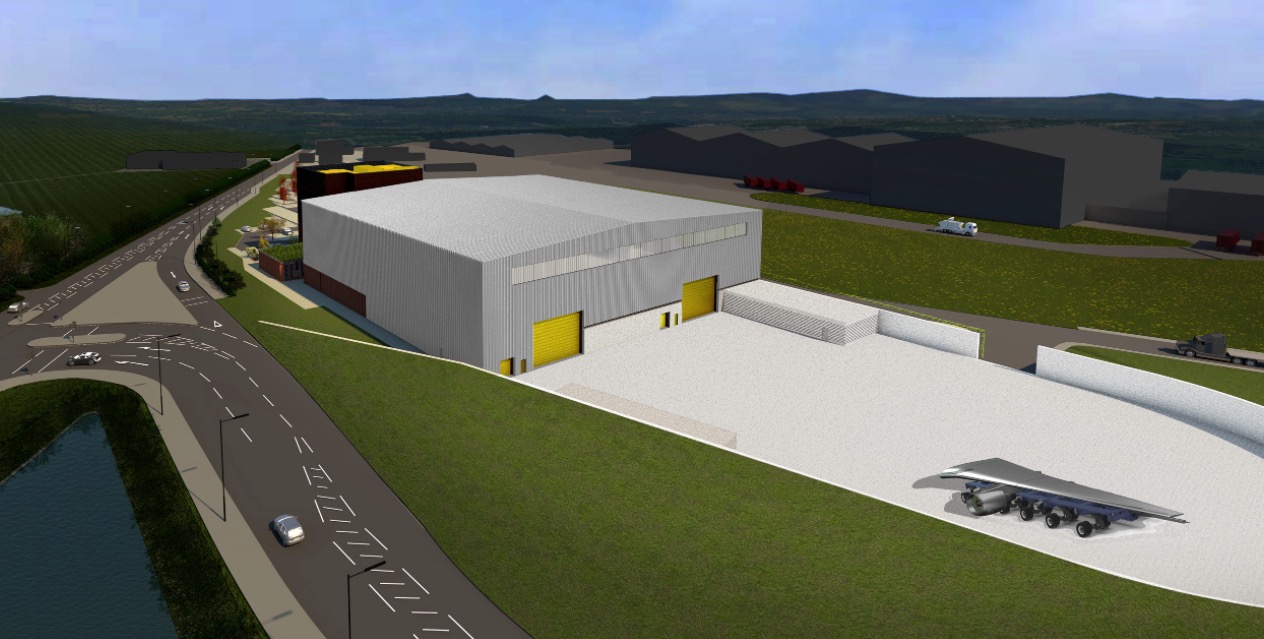 ‌​‌‌‌​‌‌‍‌​‌‌‌​‌​‍‌​‌‌‌​‌​
The AMRI Facility has been designed to be flexible with viewing galleries to allow insight into the work being carried out which also have screening for confidential work. ‌​‌‌‌​‌‌‍‌​‌‌‌​‌​‍‌​‌‌‌​‌​
The proposed building will be 19 metres high which allows for cranes to cover the workshop spaces which will be single storey. ‌​‌‌‌​‌‌‍‌​‌‌‌​‌​‍‌​‌‌‌​‌​
The adjacent ancillary office and welfare space will be four storeys, 22 metres high and comprise of office space on the ground and first floor with plant on the second, third and fourth floors. ‌​‌‌‌​‌‌‍‌​‌‌‌​‌​‍‌​‌‌‌​‌​
Up to 160 people working at the facility daily with desk space for 140 people along with meeting rooms. ‌​‌‌‌​‌‌‍‌​‌‌‌​‌​‍‌​‌‌‌​‌​
Break-out space for seating and coffee facilities on the first floor will provide flexible working space with viewing galleries across the different workshops. ‌​‌‌‌​‌‌‍‌​‌‌‌​‌​‍‌​‌‌‌​‌​
This space will be used frequently for school and college groups as well as important visitors to the Institute. ‌​‌‌‌​‌‌‍‌​‌‌‌​‌​‍‌​‌‌‌​‌​
Annually up to 800 people, the majority being school and college groups will visit the facility. ‌​‌‌‌​‌‌‍‌​‌‌‌​‌​‍‌​‌‌‌​‌​
‌​‌‌‌​‌‌‍‌​‌‌‌​‌​‍‌​‌‌‌​‌​
A second AMRI site is also in the pipeline it will be a networking, training, business development and advice facility within the Deeside Industrial Zone. ‌​‌‌‌​‌‌‍‌​‌‌‌​‌​‍‌​‌‌‌​‌​
Spotted something? Got a story? Send a Facebook Message | A direct message on Twitter | Email: News@Deeside.com
---
Latest News
---