New Government 'funding' for police will mean council tax rises in Flintshire says Delyn MP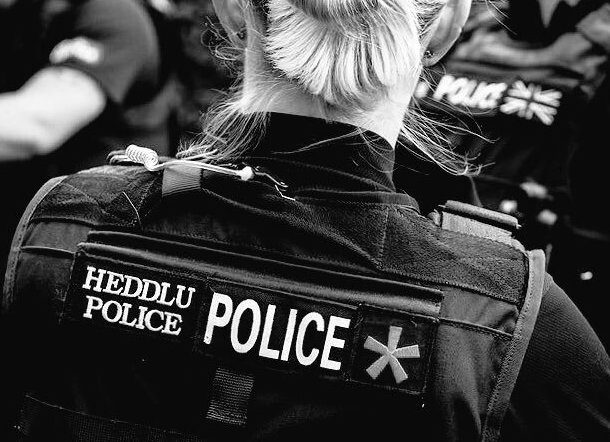 This article is old - Published: Wednesday, Dec 20th, 2017
A former police minister has warned that the new police grant settlement proposed by the UK Government will mean Council Tax will have to rise to pay for it.
Delyn MP David Hanson says he wont be supporting the new proposals announced on Tuesday by Policing and Fire Service minister, Nick Hurd MP. ‌​‌‌‌​‌‌‍‌​‌‌‌​‌​‍‌​‌‌‌​‌​
The UK Government said it will maintain police funding at the same levels as received by police forces for 2017/18. ‌​‌‌‌​‌‌‍‌​‌‌‌​‌​‍‌​‌‌‌​‌​
"Although this may sound like funding levels have been maintained what this actually equates to is further cuts as inflation will erode away at the funding." Said David Hanson. ‌​‌‌‌​‌‌‍‌​‌‌‌​‌​‍‌​‌‌‌​‌​
The Government claimed police funding will increase by £450m in the coming year but that figure includes increased "precepts" – the amount of money taken out of council tax for policing. ‌​‌‌‌​‌‌‍‌​‌‌‌​‌​‍‌​‌‌‌​‌​
Police and Crime Commissioners receive the majority of their money from two main sources, government funding and council tax. ‌​‌‌‌​‌‌‍‌​‌‌‌​‌​‍‌​‌‌‌​‌​
Commissioners have been told by the Government to increase the amount of funding they take from council tax "to ensures forces have the resources they need to keep us safe." ‌​‌‌‌​‌‌‍‌​‌‌‌​‌​‍‌​‌‌‌​‌​
North Wales Police is set to receive a proposed £147.3m in 2018/19 and will be expected to use a combination of their reserves and increases in council tax to pay for the shortfall. ‌​‌‌‌​‌‌‍‌​‌‌‌​‌​‍‌​‌‌‌​‌​
Mr Hanson said; ‌​‌‌‌​‌‌‍‌​‌‌‌​‌​‍‌​‌‌‌​‌​
"Flintshire County Council has already seen huge pressures placed upon its budgets and needed to increase local taxation to try and make ends meet following UK Government cuts.  The police precept increase will only drive up Council Tax bills further. ‌​‌‌‌​‌‌‍‌​‌‌‌​‌​‍‌​‌‌‌​‌​
Using reserves may sound like a positive, but reserves should be used for one off expenditure. But the UK Government believe that the savings of North Wales Police should be used for annually recurring expenditure." ‌​‌‌‌​‌‌‍‌​‌‌‌​‌​‍‌​‌‌‌​‌​
Since 2011/12 North Wales Police has had to deliver £29.62m cuts, representing a 20% cut in resources. ‌​‌‌‌​‌‌‍‌​‌‌‌​‌​‍‌​‌‌‌​‌​
This has resulted in an 18% reduction in the workforce and no budget has been unaffected. ‌​‌‌‌​‌‌‍‌​‌‌‌​‌​‍‌​‌‌‌​‌​
Recently, the Chief Constable and Police and Crime Commissioner stated that they expect crime to rise in North Wales by 33% in 2017/18. ‌​‌‌‌​‌‌‍‌​‌‌‌​‌​‍‌​‌‌‌​‌​
"This crime rise is no coincidence with the fall in police officers. ‌​‌‌‌​‌‌‍‌​‌‌‌​‌​‍‌​‌‌‌​‌​
Yet again the Conservative Government's policies in Westminster will make Council Tax increase in Flintshire. ‌​‌‌‌​‌‌‍‌​‌‌‌​‌​‍‌​‌‌‌​‌​
Instead of properly funding our police through central government funding they are placing the burden of costs squarely on the shoulders of Flintshire residents." Mr Hanson said: ‌​‌‌‌​‌‌‍‌​‌‌‌​‌​‍‌​‌‌‌​‌​
The Delyn MP belives it would make more sense is to spread the burden of policing costs across the whole country so that "the wealth generated in the South East of England could be used to support communities like ours." He said. ‌​‌‌‌​‌‌‍‌​‌‌‌​‌​‍‌​‌‌‌​‌​
Mr Hanson continued; ‌​‌‌‌​‌‌‍‌​‌‌‌​‌​‍‌​‌‌‌​‌​
"With crime expected to rise by 33% in the year ending 2017/18 it should be clear to everyone that we need more police on our streets. ‌​‌‌‌​‌‌‍‌​‌‌‌​‌​‍‌​‌‌‌​‌​
Community policing helps deter criminals and bolsters the links between police and neighbourhoods. ‌​‌‌‌​‌‌‍‌​‌‌‌​‌​‍‌​‌‌‌​‌​
This tackles crime at its root causes and makes policing much more effective and cost efficient. ‌​‌‌‌​‌‌‍‌​‌‌‌​‌​‍‌​‌‌‌​‌​
However, these cuts to policing will hinder the hard work of North Wales Police. ‌​‌‌‌​‌‌‍‌​‌‌‌​‌​‍‌​‌‌‌​‌​
"The proposals today are an affront to our community safety, our police officers and Council Tax payers. ‌​‌‌‌​‌‌‍‌​‌‌‌​‌​‍‌​‌‌‌​‌​
It demonstrates a UK Government that is only concentrated on the South East of England and a failed ideological project of austerity. ‌​‌‌‌​‌‌‍‌​‌‌‌​‌​‍‌​‌‌‌​‌​
I will not be supporting these proposals and will be calling for the UK Government to abandon them for a fairer funding deal." ‌​‌‌‌​‌‌‍‌​‌‌‌​‌​‍‌​‌‌‌​‌​
Spotted something? Got a story? Send a Facebook Message | A direct message on Twitter | Email: News@Deeside.com
---
Latest News
---