Lidl and Flintshire Council tight lipped on Connah's Quay supermarket progress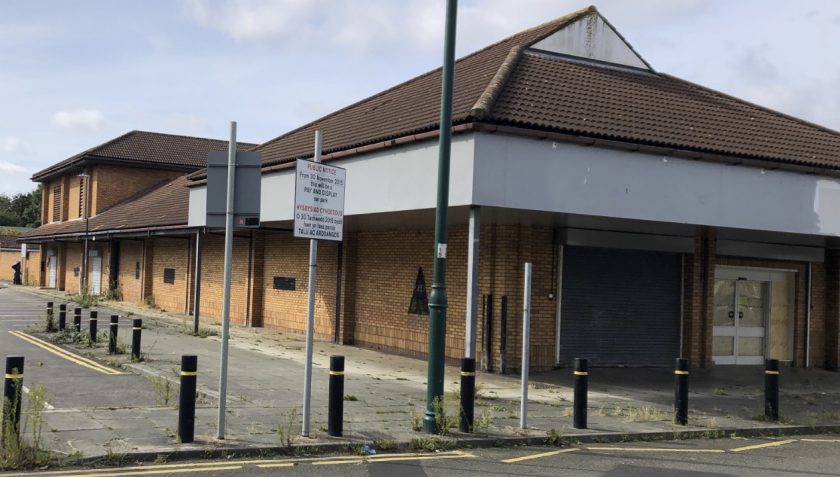 German supermarket giant, Lidl, and Flintshire Council are staying tight-lipped about the progress of a new store planned for Connah's Quay. ‌​‌‌‌​‌‌‍‌​‌‌‌​‌​‍‌​‌‌‌​‌​
The two are yet to respond to the latest inquiries submitted this week regarding the construction start date for the new supermarket on the site of the former Somerfield store. ‌​‌‌‌​‌‌‍‌​‌‌‌​‌​‍‌​‌‌‌​‌​
Having received planning approval from the local authority, the empty site is set to be levelled and a new Lidl supermarket built, bringing 40 new jobs to the town centre. ‌​‌‌‌​‌‌‍‌​‌‌‌​‌​‍‌​‌‌‌​‌​
However, with the site – which has been plagued by anti-social behaviour – still untouched, questions regarding the project's start date are resurfacing once more. ‌​‌‌‌​‌‌‍‌​‌‌‌​‌​‍‌​‌‌‌​‌​
The development journey has been lengthy. In September 2021, the council confirmed "commercially sensitive discussions" with an interested party, later identified as Lidl. ‌​‌‌‌​‌‌‍‌​‌‌‌​‌​‍‌​‌‌‌​‌​
The site has been vacant since 2012 after it closed, causing the loss of over 30 jobs. ‌​‌‌‌​‌‌‍‌​‌‌‌​‌​‍‌​‌‌‌​‌​
In November 2021, Lidl officially showed interest in the site, revealing plans to demolish the existing building and construct a 2,274sqm store. ‌​‌‌‌​‌‌‍‌​‌‌‌​‌​‍‌​‌‌‌​‌​
The company also announced intentions to close its Deeside Retail Park store and transfer staff to the new Connah's Quay location. ‌​‌‌‌​‌‌‍‌​‌‌‌​‌​‍‌​‌‌‌​‌​
After a public consultation and submission of formal plans to the council in January 2022, planning permission was granted in November 2022. ‌​‌‌‌​‌‌‍‌​‌‌‌​‌​‍‌​‌‌‌​‌​
The new Lidl store will feature customer favourites, like an in-house bakery, customer toilets, and longer checkout lines. ‌​‌‌‌​‌‌‍‌​‌‌‌​‌​‍‌​‌‌‌​‌​
External refurbishments will also be carried out, with the existing car park providing 160 parking spaces, which include accessible spots, parent and child spaces, and electric vehicle charging points. ‌​‌‌‌​‌‌‍‌​‌‌‌​‌​‍‌​‌‌‌​‌​
Despite the project's approval, there were concerns about worsening traffic and parking issues in the town. ‌​‌‌‌​‌‌‍‌​‌‌‌​‌​‍‌​‌‌‌​‌​
In response, Lidl has pledged to improve the existing entrance and maintain 84 parking spaces for permit holders. ‌​‌‌‌​‌‌‍‌​‌‌‌​‌​‍‌​‌‌‌​‌​
With planning permission secured, rumours about potential issues with the council-owned pay-and-display car park began to circulate on social media. ‌​‌‌‌​‌‌‍‌​‌‌‌​‌​‍‌​‌‌‌​‌​
Questions have been raised again about the progress of the development, stoking fears that Lidl may abandon the project. ‌​‌‌‌​‌‌‍‌​‌‌‌​‌​‍‌​‌‌‌​‌​
In February, Lidl announced it was reducing its store opening programme across the UK to focus on expanding its warehouse capacity. ‌​‌‌‌​‌‌‍‌​‌‌‌​‌​‍‌​‌‌‌​‌​
The discount retailer plans to open 25 new stores in 2023, down from 54 stores last year. ‌​‌‌‌​‌‌‍‌​‌‌‌​‌​‍‌​‌‌‌​‌​
Earlier this week, Lidl cancelled its intentions for a new store in Swansea due to planning process delays that affected an agreement with the landowner. ‌​‌‌‌​‌‌‍‌​‌‌‌​‌​‍‌​‌‌‌​‌​
In April, we asked Lidl about the construction schedule for the new supermarket and potential development hold-ups. ‌​‌‌‌​‌‌‍‌​‌‌‌​‌​‍‌​‌‌‌​‌​
A spokesperson cited "complexities with the council relating to the car park." ‌​‌‌‌​‌‌‍‌​‌‌‌​‌​‍‌​‌‌‌​‌​
When we asked Flintshire Council about these "complexities," a spokesperson said the council had "nothing to add." ‌​‌‌‌​‌‌‍‌​‌‌‌​‌​‍‌​‌‌‌​‌​
As of now, neither Lidl nor Flintshire Council has provided a construction timeline. ‌​‌‌‌​‌‌‍‌​‌‌‌​‌​‍‌​‌‌‌​‌​
Responding this week to a social media post about the lack of progress on the proposed supermarket, Flintshire Councillor Bernie Attridge said: ‌​‌‌‌​‌‌‍‌​‌‌‌​‌​‍‌​‌‌‌​‌​
"The delays are with the company (Lidl) who own the building and not FCC (Flintshire County Council), as the chief executive confirmed there are no hold-ups at our end." ‌​‌‌‌​‌‌‍‌​‌‌‌​‌​‍‌​‌‌‌​‌​
He added: "The land is protected in our LDP for retail, and Lidl was in negotiation with a couple of big-name anchor stores to join them on site." ‌​‌‌‌​‌‌‍‌​‌‌‌​‌​‍‌​‌‌‌​‌​
‌​‌‌‌​‌‌‍‌​‌‌‌​‌​‍‌​‌‌‌​‌​
Spotted something? Got a story? Send a Facebook Message | A direct message on Twitter | Email: News@Deeside.com
---
Latest News
---