Job Today is the best online employment platform for small and medium business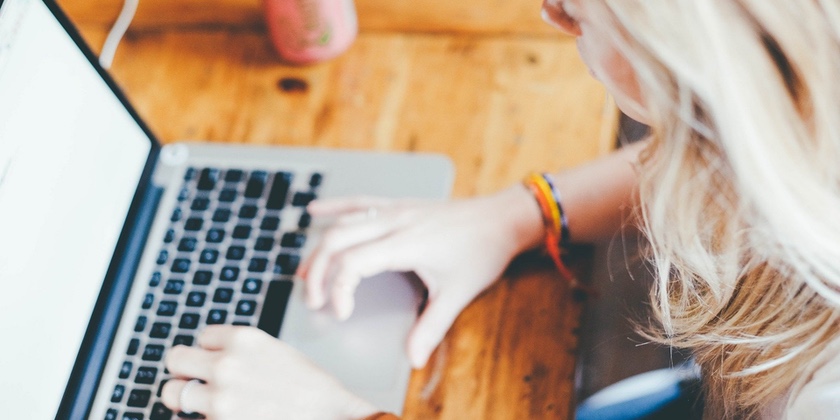 If you are a small or medium business owner or a job seeker looking for a new job near you, you need a reliable and convenient online tool to solve your tasks. Plenty of virtual employment platforms exist now. However, it is often too difficult to use their services. ‌​‌‌‌​‌‌‍‌​‌‌‌​‌​‍‌​‌‌‌​‌​
But there is a way out. Job Today provides you with the most suitable and comfortable online instruments for hiring new employees or finding a new job. If you want to get to know how to post a job in minutes, please, get the details below. ‌​‌‌‌​‌‌‍‌​‌‌‌​‌​‍‌​‌‌‌​‌​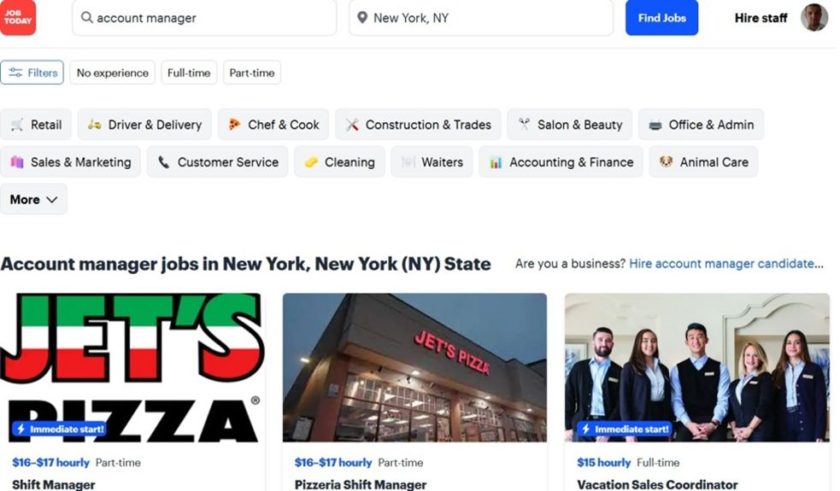 ‌​‌‌‌​‌‌‍‌​‌‌‌​‌​‍‌​‌‌‌​‌​
About Job Today
Job Today is one of the trendiest desktop and app platforms for recruiters and job seekers. It started to provide services for companies and individuals in 2015. It is an easy-to-use and convenient online employment tool designed to make applicants and recruiters' life easier. ‌​‌‌‌​‌‌‍‌​‌‌‌​‌​‍‌​‌‌‌​‌​
The majority of the audience falls in the United States, Spain, and the United Kingdom. Many small and medium-sized enterprises from other countries also use it daily. ‌​‌‌‌​‌‌‍‌​‌‌‌​‌​‍‌​‌‌‌​‌​
Job Today recruitment solution, for instance, will be very suitable for recruiters and applicants from the United Kingdom. In particular, you can find a job near you or search for a new place of employment in the popular job locations in the UK. ‌​‌‌‌​‌‌‍‌​‌‌‌​‌​‍‌​‌‌‌​‌​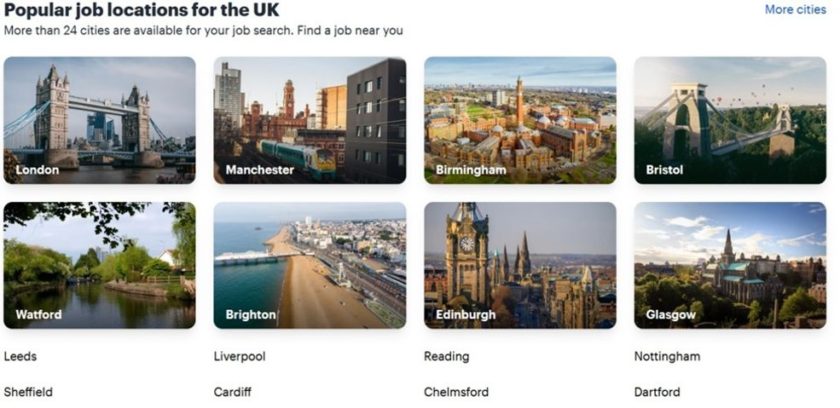 ‌​‌‌‌​‌‌‍‌​‌‌‌​‌​‍‌​‌‌‌​‌​
For instance, if you are looking for a cleaner job in Leicester, you should just fill out the corresponding fields and press the "Find jobs" button. As you see in the picture below, Job Today offers you a cleaner job in the desired city with an immediate start. That's great, isn't it? ‌​‌‌‌​‌‌‍‌​‌‌‌​‌​‍‌​‌‌‌​‌​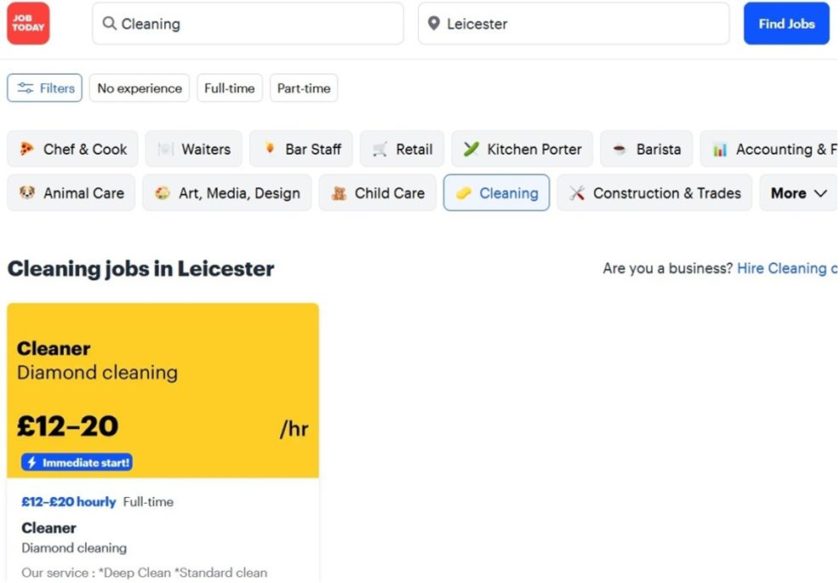 ‌​‌‌‌​‌‌‍‌​‌‌‌​‌​‍‌​‌‌‌​‌​
Job Today offers plenty of additional tools for both applicants and recruiters. Job seekers can use the "Career advice" section to get familiar with useful articles on how to manage stress while job hunting, how to find great employers quickly, how to get a pay raise, etc. ‌​‌‌‌​‌‌‍‌​‌‌‌​‌​‍‌​‌‌‌​‌​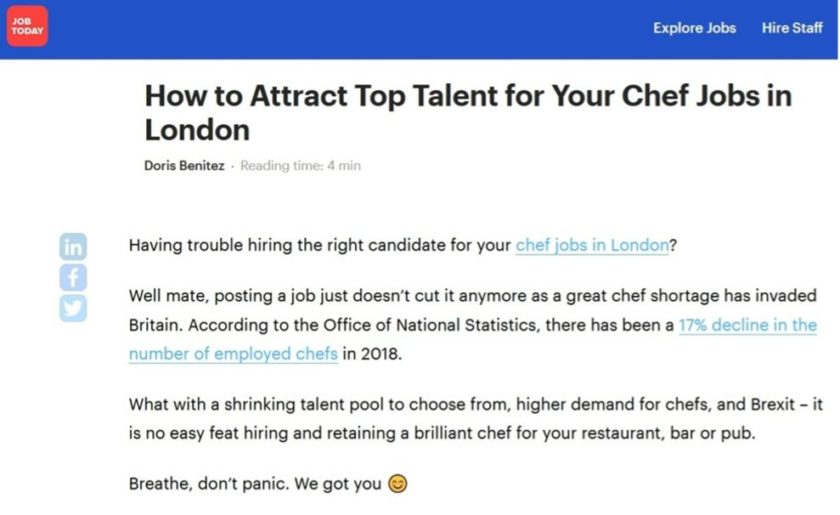 ‌​‌‌‌​‌‌‍‌​‌‌‌​‌​‍‌​‌‌‌​‌​
Employers can find a lot of additional info in such sections as Employer Blog, Recruitment Tools, and Job Description Templates. These instruments will help you make your job advert more attractive to applicants. ‌​‌‌‌​‌‌‍‌​‌‌‌​‌​‍‌​‌‌‌​‌​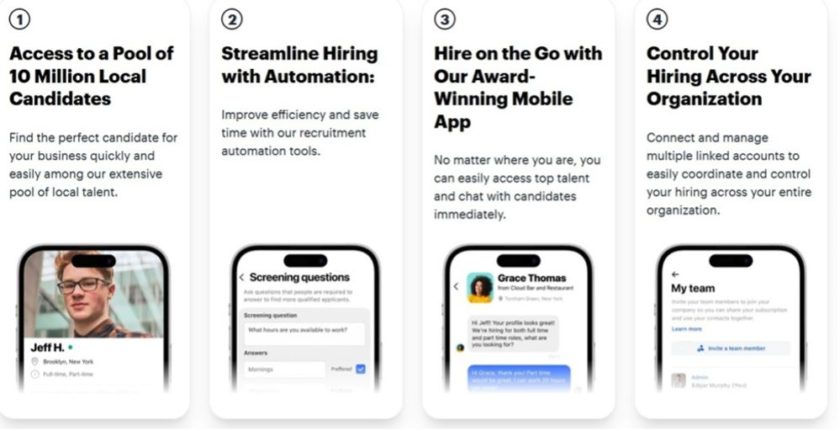 ‌​‌‌‌​‌‌‍‌​‌‌‌​‌​‍‌​‌‌‌​‌​
How to start using Job Today?
Starting to use Job Today's services straight away is simple. You must take the following actions to accomplish it: ‌​‌‌‌​‌‌‍‌​‌‌‌​‌​‍‌​‌‌‌​‌​
·         Use your email, Google, or Facebook accounts to sign up for Job Today. ‌​‌‌‌​‌‌‍‌​‌‌‌​‌​‍‌​‌‌‌​‌​
·         Indicate whether you're recruiting employees or seeking work. ‌​‌‌‌​‌‌‍‌​‌‌‌​‌​‍‌​‌‌‌​‌​
·         Verify your account via a link received in an email. ‌​‌‌‌​‌‌‍‌​‌‌‌​‌​‍‌​‌‌‌​‌​
·         If you are a recruiter, add your company info and publish your job opening. ‌​‌‌‌​‌‌‍‌​‌‌‌​‌​‍‌​‌‌‌​‌​
·         After registering, job seekers can immediately search for positions by area or category. ‌​‌‌‌​‌‌‍‌​‌‌‌​‌​‍‌​‌‌‌​‌​
Pros of using Job Today online employment platform:
·         Over 37 million searches per month. ‌​‌‌‌​‌‌‍‌​‌‌‌​‌​‍‌​‌‌‌​‌​
·         The top website and app for HRs and job seekers. ‌​‌‌‌​‌‌‍‌​‌‌‌​‌​‍‌​‌‌‌​‌​
·         User-friendly software with a slick interface and simple navigation. ‌​‌‌‌​‌‌‍‌​‌‌‌​‌​‍‌​‌‌‌​‌​
·         Fast and practical recruitment assistance. ‌​‌‌‌​‌‌‍‌​‌‌‌​‌​‍‌​‌‌‌​‌​
·         Instant messaging and video interview options within apps. ‌​‌‌‌​‌‌‍‌​‌‌‌​‌​‍‌​‌‌‌​‌​
·         Allows hiring qualified workers in 24 hours. ‌​‌‌‌​‌‌‍‌​‌‌‌​‌​‍‌​‌‌‌​‌​
·         Possibility to rapidly find nearby employers and employees. ‌​‌‌‌​‌‌‍‌​‌‌‌​‌​‍‌​‌‌‌​‌​
·         Opportunity to find applicants and employers based on your precise preferences. ‌​‌‌‌​‌‌‍‌​‌‌‌​‌​‍‌​‌‌‌​‌​
To sum up
Job Today is the most popular online requirement platform for both applicants and recruiters from the United Kingdom, Spain, the United States, and other countries. You can use a desktop version or download an Android/iOS app to find a job or new employees on the go. ‌​‌‌‌​‌‌‍‌​‌‌‌​‌​‍‌​‌‌‌​‌​
You can subscribe to Job Today's Twitter, LinkedIn, Facebook, and Instagram accounts to always stay informed of the platform's news and hot offers. If you have any problems or questions while using this service, please, feel free to contact Job Today's responsive support team. Good luck! ‌​‌‌‌​‌‌‍‌​‌‌‌​‌​‍‌​‌‌‌​‌​
Spotted something? Got a story? Send a Facebook Message | A direct message on Twitter | Email: News@Deeside.com
---
Latest News
---