Flintshire councillors defend plans to buy laptops for politicians who need extra screen to follow virtual meetings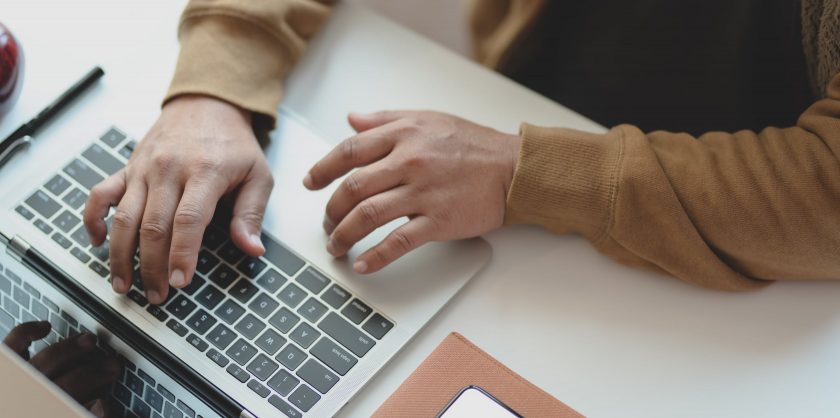 This article is old - Published: Thursday, Oct 15th, 2020
Flintshire councillors have defended plans to buy laptops for politicians who need an extra screen to follow virtual meetings. ‌​‌‌‌​‌‌‍‌​‌‌‌​‌​‍‌​‌‌‌​‌​
Members of Flintshire Council are already provided with taxpayer-funded iPads to carry out their roles. ‌​‌‌‌​‌‌‍‌​‌‌‌​‌​‍‌​‌‌‌​‌​
However, some elected representatives have reported issues trying to follow large agendas on their Apple devices whilst talking to their colleagues via video conference. ‌​‌‌‌​‌‌‍‌​‌‌‌​‌​‍‌​‌‌‌​‌​
It comes after committees were forced to stop holding physical meetings in March because of the coronavirus pandemic. ‌​‌‌‌​‌‌‍‌​‌‌‌​‌​‍‌​‌‌‌​‌​
As a solution, the local authority is proposing to spend up to £27,000 to buy laptops for councillors to use alongside their iPads for meetings. ‌​‌‌‌​‌‌‍‌​‌‌‌​‌​‍‌​‌‌‌​‌​
Officers said the cost would be offset by a reduction in printing fees and the computers would only be given to those who request them due to not having their own. ‌​‌‌‌​‌‌‍‌​‌‌‌​‌​‍‌​‌‌‌​‌​
The move was approved by most members of the council's constitution and democratic services committee yesterday (Wednesday 14 October), despite attracting criticism from members of the public on social media. ‌​‌‌‌​‌‌‍‌​‌‌‌​‌​‍‌​‌‌‌​‌​
Caergwrle councillor David Healey said: "I don't think the public quite know the size of our agendas and the amount of paperwork that actually goes out to councillors prior to these meetings. ‌​‌‌‌​‌‌‍‌​‌‌‌​‌​‍‌​‌‌‌​‌​
"This one at 116 pages is really quite light by comparison with planning agendas and cabinet agendas which can be over 500 pages. ‌​‌‌‌​‌‌‍‌​‌‌‌​‌​‍‌​‌‌‌​‌​
"I can see how the sum of £60,000 for actually doing this (printing) is unsustainable in this day and age. ‌​‌‌‌​‌‌‍‌​‌‌‌​‌​‍‌​‌‌‌​‌​
"One way or another, we do need to move to a set up where we can look at two screens at one time." ‌​‌‌‌​‌‌‍‌​‌‌‌​‌​‍‌​‌‌‌​‌​
He added: "I'm glad that we're using a flexible method where if we've got PC equipment at home then we can use that. ‌​‌‌‌​‌‌‍‌​‌‌‌​‌​‍‌​‌‌‌​‌​
"These laptops are not being dished out willy nilly by the council to every councillor." ‌​‌‌‌​‌‌‍‌​‌‌‌​‌​‍‌​‌‌‌​‌​
During August, the council carried out a review of what IT equipment councillors currently have available to them. ‌​‌‌‌​‌‌‍‌​‌‌‌​‌​‍‌​‌‌‌​‌​
Only 25 of the 70 members on the authority said they already had another device to read agendas on. ‌​‌‌‌​‌‌‍‌​‌‌‌​‌​‍‌​‌‌‌​‌​
It means up to 45 laptops may need to be purchased at a cost of up to £600 each. ‌​‌‌‌​‌‌‍‌​‌‌‌​‌​‍‌​‌‌‌​‌​
One committee member said that having two devices was not necessary, arguing that the proposals would be too costly. ‌​‌‌‌​‌‌‍‌​‌‌‌​‌​‍‌​‌‌‌​‌​
Cllr David Williams, who represents Penyffordd, said: "I feel like I'm on my own here, but I think giving people a laptop is an expensive luxury to have two machines side by side looking at each other. ‌​‌‌‌​‌‌‍‌​‌‌‌​‌​‍‌​‌‌‌​‌​
"I'm sat here with my feet up and my iPad. All I do is when we get the agenda, copy an item off the agenda into my notes. ‌​‌‌‌​‌‌‍‌​‌‌‌​‌​‍‌​‌‌‌​‌​
"I read it, edit it, play with it and just press two buttons right through the meetings. ‌​‌‌‌​‌‌‍‌​‌‌‌​‌​‍‌​‌‌‌​‌​
"I'm no technical whizz kid but I really do think it's an expensive luxury to have two machines on the go." ‌​‌‌‌​‌‌‍‌​‌‌‌​‌​‍‌​‌‌‌​‌​
However, Cllr Williams was outnumbered by the rest of the committee who voted in favour. ‌​‌‌‌​‌‌‍‌​‌‌‌​‌​‍‌​‌‌‌​‌​
Cllr Ted Palmer said: "It's very confusing when you're doing a meeting on your iPad and flicking from screen to screen when people are talking and trying to gauge response. ‌​‌‌‌​‌‌‍‌​‌‌‌​‌​‍‌​‌‌‌​‌​
"It's also very difficult to chair a meeting with the iPad. You can't see everybody's face and you can't see who's indicated so I do think this is a wise move." ‌​‌‌‌​‌‌‍‌​‌‌‌​‌​‍‌​‌‌‌​‌​
The committee also supported a recommendation to give a broadband allowance of £30 per month to councillors with connection issues – an offer which could cost more than £25,000 per year if every member takes it up. ‌​‌‌‌​‌‌‍‌​‌‌‌​‌​‍‌​‌‌‌​‌​
‌​‌‌‌​‌‌‍‌​‌‌‌​‌​‍‌​‌‌‌​‌​
Liam Randall – Local Democracy Reporter (more here). ‌​‌‌‌​‌‌‍‌​‌‌‌​‌​‍‌​‌‌‌​‌​
Spotted something? Got a story? Send a Facebook Message | A direct message on Twitter | Email: News@Deeside.com
---
Latest News
---