Flintshire Council chiefs respond to criticism over empty property delays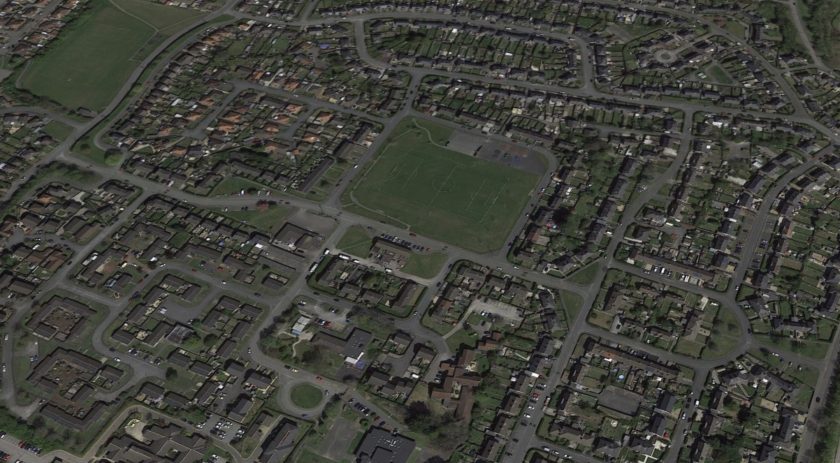 Flintshire Council chiefs have denied a councillors' claims that the coronavirus pandemic is being used as an excuse for the authority not turning around empty properties quickly enough. ‌​‌‌‌​‌‌‍‌​‌‌‌​‌​‍‌​‌‌‌​‌​
At a meeting of the council's housing scrutiny committee, members were given a verbal update on the voids backlog by housing services manager Sean O'Donnell. ‌​‌‌‌​‌‌‍‌​‌‌‌​‌​‍‌​‌‌‌​‌​
Voids are council-owned properties which are empty and require work between the previous tenant moving out and being allocated to another tenant. ‌​‌‌‌​‌‌‍‌​‌‌‌​‌​‍‌​‌‌‌​‌​
Greenfield Cllr Rosetta Dolphin (Eagle), Shotton East and Higher Cllr Dave Evans (Lab), and Llanasa and Trelawnyd Cllr Glyn Banks (Ind), expressed frustration that figures were not available and felt the turnaround in void properties needed to be sped up. ‌​‌‌‌​‌‌‍‌​‌‌‌​‌​‍‌​‌‌‌​‌​
Buckley Pentrobin Cllr Dennis Hutchinson (Ind) said he had people outside of his ward approaching him for help "in desperation" as they have been waiting so long for a property. ‌​‌‌‌​‌‌‍‌​‌‌‌​‌​‍‌​‌‌‌​‌​
Mr O'Donnell said officers shared these frustrations and want to allocate properties quickly but a lack of contractors, shortage of materials and staff resources contributed to delays. ‌​‌‌‌​‌‌‍‌​‌‌‌​‌​‍‌​‌‌‌​‌​
Queensferry and Sealand Cllr Dale Selvester (Ind) felt the coronavirus pandemic was being used as too much of an excuse for delays.
He said: "Covid has gone now, so we can't be looking at Covid causing issues. ‌​‌‌‌​‌‌‍‌​‌‌‌​‌​‍‌​‌‌‌​‌​
"For me personally I would like to see a massive improvement across the void process. ‌​‌‌‌​‌‌‍‌​‌‌‌​‌​‍‌​‌‌‌​‌​
"We're at full capacity with officers, voids are being managed accordingly – so I'd like to say Covid is gone, we've got officers in place, so void turnarounds now should be quicker than ever. ‌​‌‌‌​‌‌‍‌​‌‌‌​‌​‍‌​‌‌‌​‌​
"That's what I'd like to see in our papers in September – that we've got a massive improvement." ‌​‌‌‌​‌‌‍‌​‌‌‌​‌​‍‌​‌‌‌​‌​
The suggestion the turnaround in voids was not still being impacted by the pandemic was refuted by officers and the council's chief executive Neal Cockerton. ‌​‌‌‌​‌‌‍‌​‌‌‌​‌​‍‌​‌‌‌​‌​
Mr O'Donnell said: "Unfortunately Covid has played a big part in terms of the backlog and we do still have pressures in terms of the materials, and availability of contractors and resource. ‌​‌‌‌​‌‌‍‌​‌‌‌​‌​‍‌​‌‌‌​‌​
"There are contractors that are unfortunately folding, suppliers are still struggling because of the pandemic. ‌​‌‌‌​‌‌‍‌​‌‌‌​‌​‍‌​‌‌‌​‌​
"We're not using this as an excuse, it is something that has delayed our work. It is something we are still in a recovery position from. We're in a much better position than we were two years ago but there are still some legacy issues there as well. ‌​‌‌‌​‌‌‍‌​‌‌‌​‌​‍‌​‌‌‌​‌​
"Covid will be mentioned when it needs to be in terms of any delays that are impacting on our work, it is something that has impacted on the backlog more than ever." ‌​‌‌‌​‌‌‍‌​‌‌‌​‌​‍‌​‌‌‌​‌​
Mr Cockerton said: "Cllr Selvester's comment that Covid has gone is not correct, it is just not talked about as much in the press anymore. ‌​‌‌‌​‌‌‍‌​‌‌‌​‌​‍‌​‌‌‌​‌​
"Two years ago Covid was here and work on voids across all local authorities slowed considerably. ‌​‌‌‌​‌‌‍‌​‌‌‌​‌​‍‌​‌‌‌​‌​
"In Flintshire we never stopped working on voids but the fact of the matter is work on voids was slowed and reduced. ‌​‌‌‌​‌‌‍‌​‌‌‌​‌​‍‌​‌‌‌​‌​
"The legacy issues are still prevalent. I'm confident that what the team has put in place now will lead to significant improvements." ‌​‌‌‌​‌‌‍‌​‌‌‌​‌​‍‌​‌‌‌​‌​
He added: "I make no excuses that work needs to be done and quickly but we also need to understand the demand profile once voids are released is not for three-bed houses but for one-bed houses. ‌​‌‌‌​‌‌‍‌​‌‌‌​‌​‍‌​‌‌‌​‌​
"The majority of people looking for housing are people that are looking for one-bed accommodation. That's because of the negative impact of the bedroom tax." ‌​‌‌‌​‌‌‍‌​‌‌‌​‌​‍‌​‌‌‌​‌​
Lead member for housing, Shotton West Cllr Sean Bibby said he had confidence in his team to improve the turnaround in empty properties. ‌​‌‌‌​‌‌‍‌​‌‌‌​‌​‍‌​‌‌‌​‌​
He said: "Everyone in this room has frustration about the number of voids we've got in this county but again it's not something we uniquely face, it's faced by all local authorities, registered social landlords. ‌​‌‌‌​‌‌‍‌​‌‌‌​‌​‍‌​‌‌‌​‌​
"Sometimes there is a perception Covid is used as an excuse on some things. ‌​‌‌‌​‌‌‍‌​‌‌‌​‌​‍‌​‌‌‌​‌​
"That is going to create a backlog and unfortunately we can't wave a magic wand and make that backlog disappear. That backlog is causing us some issues and has contributed to the numbers that we've got. ‌​‌‌‌​‌‌‍‌​‌‌‌​‌​‍‌​‌‌‌​‌​
"I want the laser focus of officers to be on dealing with this issue, and appreciate members want information and reports, but I think we need to be in a position where we're not diverting resources from dealing with the issue." ‌​‌‌‌​‌‌‍‌​‌‌‌​‌​‍‌​‌‌‌​‌​
By Rory Sheehan – Local Democracy Reporter (more here). ‌​‌‌‌​‌‌‍‌​‌‌‌​‌​‍‌​‌‌‌​‌​
Spotted something? Got a story? Send a Facebook Message | A direct message on Twitter | Email: News@Deeside.com
---
Latest News
---