2023 Bank Holiday: Workers in Wales can get 48 days off by using 23 days of annual leave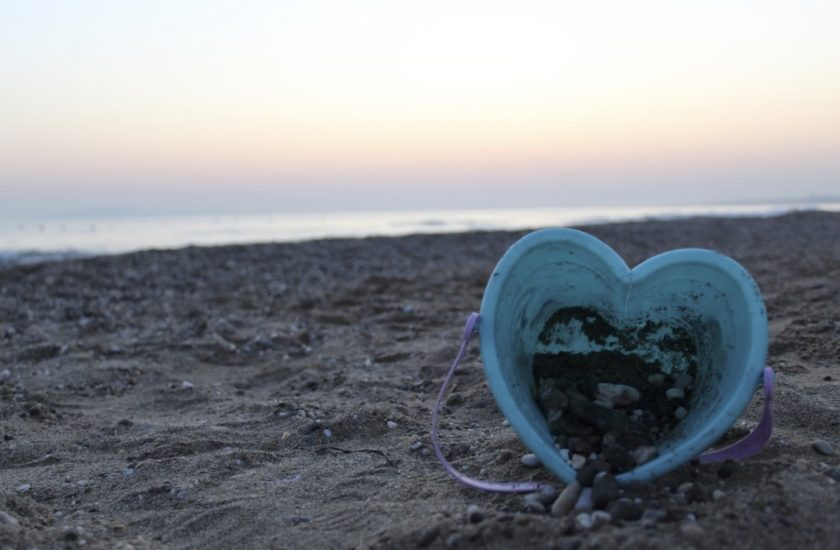 To begin with, the Easter bank holidays mean the Welsh have two chances in April to switch four days of annual leave for a 10-day holiday. ‌​‌‌‌​‌‌‍‌​‌‌‌​‌​‍‌​‌‌‌​‌​
All they have to do is book off the weekdays that lead up to Good Friday (Friday April 7) or the ones that follow Easter Monday (Monday April 10). ‌​‌‌‌​‌‌‍‌​‌‌‌​‌​‍‌​‌‌‌​‌​
An even better use of the hack would be to book off both and extend the break to 16 days. ‌​‌‌‌​‌‌‍‌​‌‌‌​‌​‍‌​‌‌‌​‌​
A third opportunity for 10 days off in a row crops up in May, since the Early May Bank Holiday (Monday May 1) and King Charles III's coronation (Monday May 8) happen one week after another. ‌​‌‌‌​‌‌‍‌​‌‌‌​‌​‍‌​‌‌‌​‌​
By booking off Tuesday to Friday in the first of the week of May, workers can award themselves 10 days to relax. ‌​‌‌‌​‌‌‍‌​‌‌‌​‌​‍‌​‌‌‌​‌​
Or, if these dates don't work, they could settle for nine and book these days off the next week instead. ‌​‌‌‌​‌‌‍‌​‌‌‌​‌​‍‌​‌‌‌​‌​
Like in April, workers could combine both of these for 16 days. ‌​‌‌‌​‌‌‍‌​‌‌‌​‌​‍‌​‌‌‌​‌​
The Spring Bank Holiday (Monday May 29) means another chance for a nine-day break with only four days of leave arises later in the month too. ‌​‌‌‌​‌‌‍‌​‌‌‌​‌​‍‌​‌‌‌​‌​
If workers can hold off however, they could have the same but in the summer by booking off the weekdays after the Summer Bank Holiday (Monday August 28). ‌​‌‌‌​‌‌‍‌​‌‌‌​‌​‍‌​‌‌‌​‌​
At the end of the year, Christmas Day (Monday December 25) and Boxing Day (Tuesday December 25) combined with New Year's Day (Monday January 1) create the best opportunity of them all. ‌​‌‌‌​‌‌‍‌​‌‌‌​‌​‍‌​‌‌‌​‌​
By booking off the Wednesday to Friday in between the bank holidays, three days of leave becomes 10 days off in a row for workers to say goodbye to 2023 and hello to 2024 work-free. ‌​‌‌‌​‌‌‍‌​‌‌‌​‌​‍‌​‌‌‌​‌​
If anyone fancied even longer off, they also request off Tuesday to Friday after New Year's for a grand total of 16 days. ‌​‌‌‌​‌‌‍‌​‌‌‌​‌​‍‌​‌‌‌​‌​
Date
Holiday Name
Number of Days Annual Leave Required
Days to Book Off
Consecutive Days Away from Work
2-Jan ‌​‌‌‌​‌‌‍‌​‌‌‌​‌​‍‌​‌‌‌​‌​

New Year's Day (Substitute Day) ‌​‌‌‌​‌‌‍‌​‌‌‌​‌​‍‌​‌‌‌​‌​

4
Tuesday 3 January – Friday 6 January ‌​‌‌‌​‌‌‍‌​‌‌‌​‌​‍‌​‌‌‌​‌​

9
7-Apr ‌​‌‌‌​‌‌‍‌​‌‌‌​‌​‍‌​‌‌‌​‌​

Good Friday ‌​‌‌‌​‌‌‍‌​‌‌‌​‌​‍‌​‌‌‌​‌​

4
Monday 3 April – Thursday 6 April ‌​‌‌‌​‌‌‍‌​‌‌‌​‌​‍‌​‌‌‌​‌​

10
10-Apr ‌​‌‌‌​‌‌‍‌​‌‌‌​‌​‍‌​‌‌‌​‌​

Easter Monday ‌​‌‌‌​‌‌‍‌​‌‌‌​‌​‍‌​‌‌‌​‌​

4
Tuesday 11 April – Friday 14 April ‌​‌‌‌​‌‌‍‌​‌‌‌​‌​‍‌​‌‌‌​‌​

10
Combo: Good Friday + Easter Monday ‌​‌‌‌​‌‌‍‌​‌‌‌​‌​‍‌​‌‌‌​‌​

8
Monday 3 April – Thursday 6 April, Tuesday 11 April – Friday 14 April ‌​‌‌‌​‌‌‍‌​‌‌‌​‌​‍‌​‌‌‌​‌​

16
1-May ‌​‌‌‌​‌‌‍‌​‌‌‌​‌​‍‌​‌‌‌​‌​

Early May Bank Holiday ‌​‌‌‌​‌‌‍‌​‌‌‌​‌​‍‌​‌‌‌​‌​

4
Tuesday 2 May – Friday 5 May ‌​‌‌‌​‌‌‍‌​‌‌‌​‌​‍‌​‌‌‌​‌​

10
8-May ‌​‌‌‌​‌‌‍‌​‌‌‌​‌​‍‌​‌‌‌​‌​

Bank holiday for the coronation of King Charles III ‌​‌‌‌​‌‌‍‌​‌‌‌​‌​‍‌​‌‌‌​‌​

4
Tuesday 9 May – Friday 12 May ‌​‌‌‌​‌‌‍‌​‌‌‌​‌​‍‌​‌‌‌​‌​

9
Combo: Early May Bank Holiday + Coronation of King Charles III ‌​‌‌‌​‌‌‍‌​‌‌‌​‌​‍‌​‌‌‌​‌​

8
Tuesday 2 May – Friday 5 May, Tuesday 9 May – Friday 12 May ‌​‌‌‌​‌‌‍‌​‌‌‌​‌​‍‌​‌‌‌​‌​

16
29-May ‌​‌‌‌​‌‌‍‌​‌‌‌​‌​‍‌​‌‌‌​‌​

Spring Bank Holiday ‌​‌‌‌​‌‌‍‌​‌‌‌​‌​‍‌​‌‌‌​‌​

4
Tuesday 30 May – Friday 2 June ‌​‌‌‌​‌‌‍‌​‌‌‌​‌​‍‌​‌‌‌​‌​

9
28-Aug ‌​‌‌‌​‌‌‍‌​‌‌‌​‌​‍‌​‌‌‌​‌​

Summer Bank Holiday ‌​‌‌‌​‌‌‍‌​‌‌‌​‌​‍‌​‌‌‌​‌​

4
Tuesday 29 August – Friday 1 September ‌​‌‌‌​‌‌‍‌​‌‌‌​‌​‍‌​‌‌‌​‌​

9
25-Dec ‌​‌‌‌​‌‌‍‌​‌‌‌​‌​‍‌​‌‌‌​‌​

Christmas Day ‌​‌‌‌​‌‌‍‌​‌‌‌​‌​‍‌​‌‌‌​‌​

3
Wednesday 27 December – Friday 29 December ‌​‌‌‌​‌‌‍‌​‌‌‌​‌​‍‌​‌‌‌​‌​

10
26-Dec ‌​‌‌‌​‌‌‍‌​‌‌‌​‌​‍‌​‌‌‌​‌​

Boxing Day ‌​‌‌‌​‌‌‍‌​‌‌‌​‌​‍‌​‌‌‌​‌​

3
Wednesday 27 December – Friday 29 December ‌​‌‌‌​‌‌‍‌​‌‌‌​‌​‍‌​‌‌‌​‌​

10
1-Jan ‌​‌‌‌​‌‌‍‌​‌‌‌​‌​‍‌​‌‌‌​‌​

New Year's Day ‌​‌‌‌​‌‌‍‌​‌‌‌​‌​‍‌​‌‌‌​‌​

4
Tuesday 2 January – Friday 5 January ‌​‌‌‌​‌‌‍‌​‌‌‌​‌​‍‌​‌‌‌​‌​

9
Combo: Christmas Day, Boxing Day + New Year's Day ‌​‌‌‌​‌‌‍‌​‌‌‌​‌​‍‌​‌‌‌​‌​

7

Wednesday 27 December – Friday 29 December, Tuesday 2 January – Friday 5 January ‌​‌‌‌​‌‌‍‌​‌‌‌​‌​‍‌​‌‌‌​‌​
‌​‌‌‌​‌‌‍‌​‌‌‌​‌​‍‌​‌‌‌​‌​
Spotted something? Got a story? Send a Facebook Message | A direct message on Twitter | Email: News@Deeside.com
---
Latest News
---