Spring Budget: Calls for Welsh Government to follow England and extend free childcare offer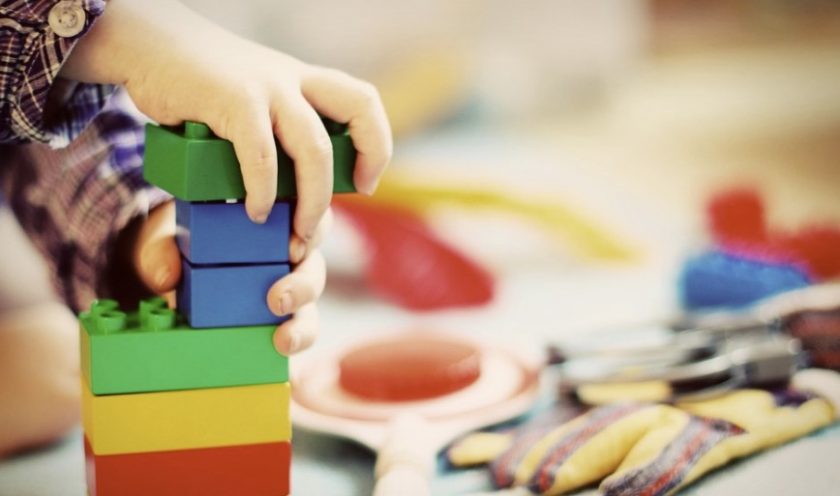 Chancellor Jeremy Hunt unveiled his spring budget for 2023, which focuses on employment, energy, and enterprise, among other areas. ‌​‌‌‌​‌‌‍‌​‌‌‌​‌​‍‌​‌‌‌​‌​
The budget has been referred to as the "back to work budget" by some, while Hunt himself has dubbed it a "budget for growth." ‌​‌‌‌​‌‌‍‌​‌‌‌​‌​‍‌​‌‌‌​‌​
One of the headline announcements included a major expansion of free childcare in England. ‌​‌‌‌​‌‌‍‌​‌‌‌​‌​‍‌​‌‌‌​‌​
It will see free childcare of 30 hours per week to parents with children aged from nine months to three years, though this will only apply to households where both parents are working. ‌​‌‌‌​‌‌‍‌​‌‌‌​‌​‍‌​‌‌‌​‌​
This is aimed at providing greater support to parents who want to work but may struggle to afford childcare. ‌​‌‌‌​‌‌‍‌​‌‌‌​‌​‍‌​‌‌‌​‌​
Wales will receive an additional £180m of funding over two years, through the Barnett consequential. ‌​‌‌‌​‌‌‍‌​‌‌‌​‌​‍‌​‌‌‌​‌​
The Welsh Conservatives called on the Welsh government to use some of the additional funding and adopt the childcare policy in Wales. ‌​‌‌‌​‌‌‍‌​‌‌‌​‌​‍‌​‌‌‌​‌​
 "I am calling on the Labour Government to allocate this new money to expand childcare in Wales, as opposed to letting these funds get sucked up into their ever-growing list of vanity projects." Welsh Conservative Shadow Minister for Social Services, Gareth Davies MS said. ‌​‌‌‌​‌‌‍‌​‌‌‌​‌​‍‌​‌‌‌​‌​
Wales is already rolling out a phased expansion of its childcare offer to two-year-olds as part of a Co-operation Agreement with Plaid Cymru. ‌​‌‌‌​‌‌‍‌​‌‌‌​‌​‍‌​‌‌‌​‌​
Plaid Cymru the "belated funding for childcare in England, which must lead to full consequential funding to Wales." ‌​‌‌‌​‌‌‍‌​‌‌‌​‌​‍‌​‌‌‌​‌​
"We are already on the front foot thanks to Plaid Cymru, with free childcare for two-year-olds extended through our Cooperation Agreement." ‌​‌‌‌​‌‌‍‌​‌‌‌​‌​‍‌​‌‌‌​‌​
"The Welsh Labour government must now go faster and commit to using new funds to deliver Plaid Cymru's policy of universal childcare in full." Plaid Cymru Treasury spokesperson Ben Lake MP said: ‌​‌‌‌​‌‌‍‌​‌‌‌​‌​‍‌​‌‌‌​‌​
Childcare is a devolved issue, and it will be up to the Welsh government to decide where the additional funding will be spent. ‌​‌‌‌​‌‌‍‌​‌‌‌​‌​‍‌​‌‌‌​‌​
Other key elements of the budget include a new employment initiative to create more job opportunities, particularly for young people. ‌​‌‌‌​‌‌‍‌​‌‌‌​‌​‍‌​‌‌‌​‌​
This initiative will involve additional funding for training and apprenticeships, as well as incentives for businesses to hire and retain staff. ‌​‌‌‌​‌‌‍‌​‌‌‌​‌​‍‌​‌‌‌​‌​
According to the Office for Budget Responsibility, while inflation is expected to fall back from record-high levels by the end of this year, living standards are expected to fall by 6% between 2021-22 and 2023-24, the largest decrease since records began in 1956-57. ‌​‌‌‌​‌‌‍‌​‌‌‌​‌​‍‌​‌‌‌​‌​
Energy Price Guarantee ‌​‌‌‌​‌‌‍‌​‌‌‌​‌​‍‌​‌‌‌​‌​
The government's Energy Price Guarantee has been extended for an additional three months, which will keep the energy cap at its current £2,500 level, rather than rise to £3,000 from April. ‌​‌‌‌​‌‌‍‌​‌‌‌​‌​‍‌​‌‌‌​‌​
Hunt said energy bills were set to fall from July onwards and the temporary extension to the support scheme "will bridge the gap and ease the pressure on families, while also helping lower inflation too". ‌​‌‌‌​‌‌‍‌​‌‌‌​‌​‍‌​‌‌‌​‌​
He also announced a range of policies aimed at pulling thousands of people back into the workforce and addressing the UK's labour shortage. ‌​‌‌‌​‌‌‍‌​‌‌‌​‌​‍‌​‌‌‌​‌​
Other measures include reforms to support disabled people, those with long-term health conditions, parents, the over 50s, and people on Universal Credit to return to work. ‌​‌‌‌​‌‌‍‌​‌‌‌​‌​‍‌​‌‌‌​‌​
Hunt confirmed plans for 12 low-tax "investment zones" across the UK in a scaled-back version of a policy originally announced by former prime minister Liz Truss last year, one will be in Wales. ‌​‌‌‌​‌‌‍‌​‌‌‌​‌​‍‌​‌‌‌​‌​
The Budget announcement saw a  freeze on fuel duty and more cash for local councils in England to fix potholes. ‌​‌‌‌​‌‌‍‌​‌‌‌​‌​‍‌​‌‌‌​‌​
Taxes on draught products in pubs will remain frozen, leaving it up to 11p lower than the duty in supermarkets. ‌​‌‌‌​‌‌‍‌​‌‌‌​‌​‍‌​‌‌‌​‌​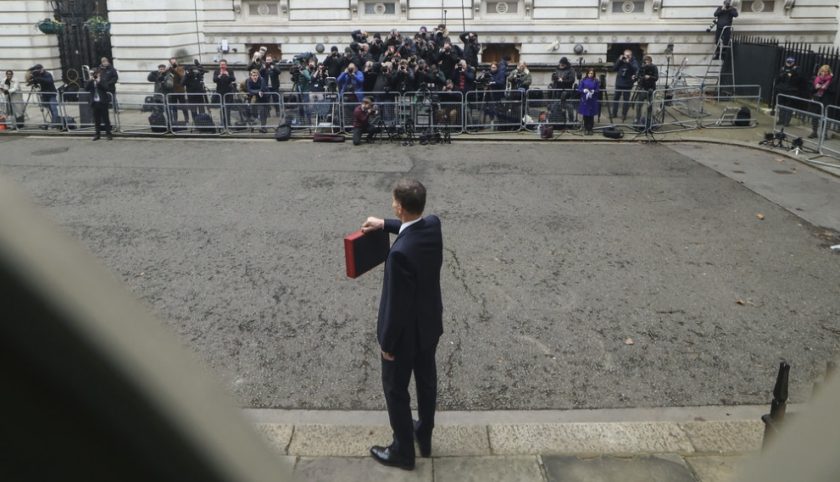 ‌​‌‌‌​‌‌‍‌​‌‌‌​‌​‍‌​‌‌‌​‌​
Nuclear ‌​‌‌‌​‌‌‍‌​‌‌‌​‌​‍‌​‌‌‌​‌​
Nuclear energy will now be classed as environmentally sustainable, while the government will create a body to oversee new nuclear power stations across the UK, as well as launching a competition for the design of small modular reactors. ‌​‌‌‌​‌‌‍‌​‌‌‌​‌​‍‌​‌‌‌​‌​
Wylfa and Trawsfynydd have been named on a priority shortlist of four sites for mini-nuclear power stations. ‌​‌‌‌​‌‌‍‌​‌‌‌​‌​‍‌​‌‌‌​‌​
Deeside is in the running for a factory supplying parts for Rolls Royce's proposed fleet of small nuclear power generators. ‌​‌‌‌​‌‌‍‌​‌‌‌​‌​‍‌​‌‌‌​‌​
The area is seen as a growing focal point for nuclear industries due to a highly-skilled labour pool. ‌​‌‌‌​‌‌‍‌​‌‌‌​‌​‍‌​‌‌‌​‌​
Welsh Affairs Committee chair, Stephen Crabb MP, said: "The Chancellor has today given a vote of confidence in nuclear energy. ‌​‌‌‌​‌‌‍‌​‌‌‌​‌​‍‌​‌‌‌​‌​
There are two potential sites in Wales for small modular reactors, at Wylfa and Trawsfynydd, and I hope these projects are considered for Great British Nuclear's upcoming competition. ‌​‌‌‌​‌‌‍‌​‌‌‌​‌​‍‌​‌‌‌​‌​
I also welcome the decision to include nuclear energy in the UK's green taxonomy, subject to consultation, as this reflects the views expressed to our Committee." ‌​‌‌‌​‌‌‍‌​‌‌‌​‌​‍‌​‌‌‌​‌​
Bare minimum Budget ‌​‌‌‌​‌‌‍‌​‌‌‌​‌​‍‌​‌‌‌​‌​
Welsh Government Finance Minister Rebecca Evans said it was  "bare minimum Budget, which misses the big picture, at a time when people's financial situations are worsening." ‌​‌‌‌​‌‌‍‌​‌‌‌​‌​‍‌​‌‌‌​‌​
"It fell short of providing meaningful support – there were sticking plasters when we needed significant action." She said. ‌​‌‌‌​‌‌‍‌​‌‌‌​‌​‍‌​‌‌‌​‌​
"Potholes and petrol took precedence over pay rises for teachers and NHS staff." ‌​‌‌‌​‌‌‍‌​‌‌‌​‌​‍‌​‌‌‌​‌​
"Critical public services which we all rely on continue to face devastating cuts – there was no extra funding for health, social services or local government." ‌​‌‌‌​‌‌‍‌​‌‌‌​‌​‍‌​‌‌‌​‌​
"The decision to maintain the energy price guarantee for a further three months will provide some comfort for people in this ongoing cost-of-living crisis and is something we have been consistently calling for." ‌​‌‌‌​‌‌‍‌​‌‌‌​‌​‍‌​‌‌‌​‌​
"We have also been calling on the UK Government to make Universal Credit fairer and for energy companies to stop penalising people on prepayment meters. We have seen small steps in the right direction in these areas." ‌​‌‌‌​‌‌‍‌​‌‌‌​‌​‍‌​‌‌‌​‌​
Delyn MP Rob Roberts said: "The Budget shows that the UK Government is back in the driving seat when it comes to protecting the public purse.  They are delivering." ‌​‌‌‌​‌‌‍‌​‌‌‌​‌​‍‌​‌‌‌​‌​
"The Welsh Government must now step up to the plate and get to work in supporting the UK Government in enhancing Welsh lives for a more prosperous future." ‌​‌‌‌​‌‌‍‌​‌‌‌​‌​‍‌​‌‌‌​‌​
Roberts said he was "particularly delighted" that his written request to reform pension limits was pledged by the UK Government and The Chancellor. ‌​‌‌‌​‌‌‍‌​‌‌‌​‌​‍‌​‌‌‌​‌​
Hunt has pledged £20m to the Welsh Government to help secure the future of the historic Holyhead Breakwater. ‌​‌‌‌​‌‌‍‌​‌‌‌​‌​‍‌​‌‌‌​‌​
The breakwater, which was built between 1848 and 1873 using rock from the nearby Holyhead mountain, is an important part of the region's maritime heritage and an essential part of the port infrastructure. ‌​‌‌‌​‌‌‍‌​‌‌‌​‌​‍‌​‌‌‌​‌​
The funding will be used to carry out essential repairs and maintenance work to ensure the breakwater's longevity and continued use. ‌​‌‌‌​‌‌‍‌​‌‌‌​‌​‍‌​‌‌‌​‌​
Small Businesses ‌​‌‌‌​‌‌‍‌​‌‌‌​‌​‍‌​‌‌‌​‌​
The Chancellor's Spring Budget announcement has received mixed reactions from the Welsh small business community. ‌​‌‌‌​‌‌‍‌​‌‌‌​‌​‍‌​‌‌‌​‌​
Ben Francis from the Federation of Small Businesses Wales, said the Budget aimed at returning the UK to economic growth is welcome, it does not address the immediate challenges faced by small firms such as high energy bills. ‌​‌‌‌​‌‌‍‌​‌‌‌​‌​‍‌​‌‌‌​‌​
However, the decision to freeze fuel duty has been welcomed, as over half of the surveyed firms reported fuel as a main driver of rising costs. ‌​‌‌‌​‌‌‍‌​‌‌‌​‌​‍‌​‌‌‌​‌​
The investment zone for Wales has been welcomed, but it will be important to implement it in a way that helps level up the economy and grow small businesses, particularly in deprived or rural areas. ‌​‌‌‌​‌‌‍‌​‌‌‌​‌​‍‌​‌‌‌​‌​
While some smaller measures have been announced, further support may be required for the pub industry. ‌​‌‌‌​‌‌‍‌​‌‌‌​‌​‍‌​‌‌‌​‌​
"While confirmation from the Office for Budget Responsibility (OBR) that we are likely to avoid recession and inflation will reduce is very welcome, we saw little in today's Budget to address the immediate pressures plaguing small firms such as extending support for sky-high energy bills which we know many Welsh small businesses are facing." Francis said. ‌​‌‌‌​‌‌‍‌​‌‌‌​‌​‍‌​‌‌‌​‌​
Jo Stevens MP, Labour's Shadow Secretary of State for Wales responding to the Budget, said: ‌​‌‌‌​‌‌‍‌​‌‌‌​‌​‍‌​‌‌‌​‌​
"With this budget, the Tory government had the opportunity to unlock Wales's promise and potential, but instead chose simply to paper over the cracks of their 13 years of economic failure. ‌​‌‌‌​‌‌‍‌​‌‌‌​‌​‍‌​‌‌‌​‌​
"With our mission to secure the highest sustained growth in the G7, a UK Labour government will work hand-in-hand with the Welsh Labour government to create good jobs, productivity and growth right across Wales." ‌​‌‌‌​‌‌‍‌​‌‌‌​‌​‍‌​‌‌‌​‌​
"Instead of managed decline under the Tories, we deserve a UK government with ambition that will spread power, wealth and opportunity to every part of our nation. That is what Labour will deliver." ‌​‌‌‌​‌‌‍‌​‌‌‌​‌​‍‌​‌‌‌​‌​
Conservative MS Mark Isherwood said the Budget will benefit people across North Wales. ‌​‌‌‌​‌‌‍‌​‌‌‌​‌​‍‌​‌‌‌​‌​
"The action to tackle the cost of living will continue, with additional support for those on low incomes and pensioners. ‌​‌‌‌​‌‌‍‌​‌‌‌​‌​‍‌​‌‌‌​‌​
"Free childcare for working parents in England is being expanded to cover one and two-year-olds. ‌​‌‌‌​‌‌‍‌​‌‌‌​‌​‍‌​‌‌‌​‌​
"Wales is to receive an extra £180m. The Welsh Government must therefore now get on with the job of using the levers at its disposal to support parents here and generally improve the lives of all people across Wales." ‌​‌‌‌​‌‌‍‌​‌‌‌​‌​‍‌​‌‌‌​‌​
  ‌​‌‌‌​‌‌‍‌​‌‌‌​‌​‍‌​‌‌‌​‌​
‌​‌‌‌​‌‌‍‌​‌‌‌​‌​‍‌​‌‌‌​‌​
  ‌​‌‌‌​‌‌‍‌​‌‌‌​‌​‍‌​‌‌‌​‌​
Spotted something? Got a story? Send a Facebook Message | A direct message on Twitter | Email: News@Deeside.com
---
Latest News
---