Deeside makes narrowed down list of locations to manufacture parts for Rolls-Royce nuclear reactors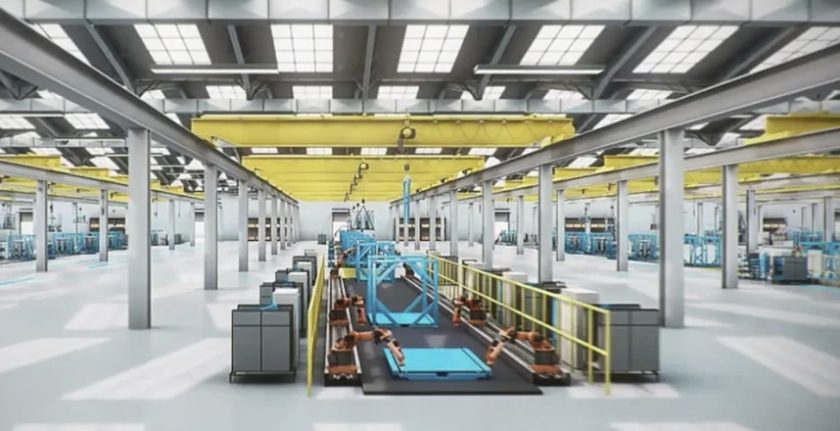 This article is old - Published: Monday, Dec 19th, 2022

Three sites including  'Gateway Deeside' remain in the running for the first Rolls-Royce's factory supplying parts for its proposed fleet of small nuclear power generators. ‌​‌‌‌​‌‌‍‌​‌‌‌​‌​‍‌​‌‌‌​‌​
Rolls-Royce SMR division has considered over 100 sites across the UK. ‌​‌‌‌​‌‌‍‌​‌‌‌​‌​‍‌​‌‌‌​‌​
During the summer an initial shortlist of six locations was drawn up for the Rolls Royce factory to produce key components for Small Modular Reactors (SMRs). ‌​‌‌‌​‌‌‍‌​‌‌‌​‌​‍‌​‌‌‌​‌​
A second Deeside site was added to the list in October, Rolls-Royce confirmed to Deeside.com that site is at TATA steel in Shotton. ‌​‌‌‌​‌‌‍‌​‌‌‌​‌​‍‌​‌‌‌​‌​
A team from Rolls-Royce SMR has been evaluating locations to gather more information and three sites, Sunderland, Teesside and Deeside have made the final cut. ‌​‌‌‌​‌‌‍‌​‌‌‌​‌​‍‌​‌‌‌​‌​
Rolls Royce will choose one of the three sites for its £100-£200m facility in the new year, the move will create more than 200 jobs in the chosen location. ‌​‌‌‌​‌‌‍‌​‌‌‌​‌​‍‌​‌‌‌​‌​
Rolls-Royce SMR says its approach is "a radically different way of deploying nuclear power stations – where 90% of the components are manufactured in a factory environment." ‌​‌‌‌​‌‌‍‌​‌‌‌​‌​‍‌​‌‌‌​‌​
A factory for the programme "will bring significant investment, long-term high-skilled jobs and sustainable economic growth for the area." Rolls Royce has said. ‌​‌‌‌​‌‌‍‌​‌‌‌​‌​‍‌​‌‌‌​‌​
SMRs are faster and cheaper to build than traditional nuclear plants, with more assembly done off site using factory-made parts. ‌​‌‌‌​‌‌‍‌​‌‌‌​‌​‍‌​‌‌‌​‌​
David White has been appointed as Chief Operating Officer of Rolls-Royce SMR and will oversee the work to construct the factories required to deploy a fleet of SMRs, each capable of generating 470MW of clean, low-carbon, affordable and sustainable electricity – enough to power a million homes. ‌​‌‌‌​‌‌‍‌​‌‌‌​‌​‍‌​‌‌‌​‌​
Tom Samson, chief executive of Rolls's SMR division, said it aims to eventually build at least three factories manufacturing components for the SMRs, amounting to "an incredible opportunity for a region of the UK". ‌​‌‌‌​‌‌‍‌​‌‌‌​‌​‍‌​‌‌‌​‌​
He added: "Our power stations will be built in British factories situated in the north of England or Wales and will generate tens of thousands of long-term highly skilled jobs – accelerating regional economic growth." ‌​‌‌‌​‌‌‍‌​‌‌‌​‌​‍‌​‌‌‌​‌​
"Rolls-Royce is set to make a final decision on the exact location early next year, although it said it would not enter final negotiations until it is in formal talks with the Government about rolling out its planned reactors, which will require government support to get off the ground. Its technology is currently being assessed by UK regulators." ‌​‌‌‌​‌‌‍‌​‌‌‌​‌​‍‌​‌‌‌​‌​
Deeside's inclusion on the shortlist "shows the strength of the skills and expertise in North Wales" Welsh Government ministers have said. ‌​‌‌‌​‌‌‍‌​‌‌‌​‌​‍‌​‌‌‌​‌​
Economy Minister Vaughan Gething said: ‌​‌‌‌​‌‌‍‌​‌‌‌​‌​‍‌​‌‌‌​‌​
"To reach the shortlist and be considered as one of the final three is a great achievement, and I congratulate the team working on this." ‌​‌‌‌​‌‌‍‌​‌‌‌​‌​‍‌​‌‌‌​‌​
"With Cwmni Egino in Trawsfynydd leading work to enable SMRs on the site and facilities such as the AMRC [Broughton] championing advance manufacturing, North Wales does provide the skills and expertise for such a facility." ‌​‌‌‌​‌‌‍‌​‌‌‌​‌​‍‌​‌‌‌​‌​
T"o be featured on this prestigious shortlist is testament to the skills we have in North Wales, and helps further highlight this." ‌​‌‌‌​‌‌‍‌​‌‌‌​‌​‍‌​‌‌‌​‌​
Minister for North Wales Lesley Griffiths said: ‌​‌‌‌​‌‌‍‌​‌‌‌​‌​‍‌​‌‌‌​‌​
"The production of SMRs has the potential to be a key contributor to the low carbon economy, and North Wales is already leading the way through Cwmni Egino." ‌​‌‌‌​‌‌‍‌​‌‌‌​‌​‍‌​‌‌‌​‌​
"I congratulate all those involved in reaching the shortlist, and whatever the final outcome, this in itself shows the very real strengths of the region in this sector." ‌​‌‌‌​‌‌‍‌​‌‌‌​‌​‍‌​‌‌‌​‌​
A380 wing plant ‌​‌‌‌​‌‌‍‌​‌‌‌​‌​‍‌​‌‌‌​‌​
Earlier this month international industrial firm Boccard unveiled its first major nuclear production facility in the UK. ‌​‌‌‌​‌‌‍‌​‌‌‌​‌​‍‌​‌‌‌​‌​
The new facility at Airbus Broughton is housed in the former A380 wing factory. ‌​‌‌‌​‌‌‍‌​‌‌‌​‌​‍‌​‌‌‌​‌​
The Boccard Broughton facility is manufacturing high-integrity piping systems, supports, tanks and vessels for the nuclear industry. ‌​‌‌‌​‌‌‍‌​‌‌‌​‌​‍‌​‌‌‌​‌​
Around 200 highly skilled jobs will be created at the site, 50 jobs will also be created in the supply chain. ‌​‌‌‌​‌‌‍‌​‌‌‌​‌​‍‌​‌‌‌​‌​
Asked why the company chose the region for its first UK site, Douglas McQueen, Managing Director of Boccard UK told Deeside.com:
There is a nuclear technology cluster exists around here." ‌​‌‌‌​‌‌‍‌​‌‌‌​‌​‍‌​‌‌‌​‌​
"There's a lot of industry, there's power industry, there's petrochem industry, there's a large nuclear hub (Capenhurst) just around the corner as well." ‌​‌‌‌​‌‌‍‌​‌‌‌​‌​‍‌​‌‌‌​‌​
Company President Bruno Boccard said: "We have decided to locate our new digital state-of-the-art plant in Broughton as it is a growing focal point for the nuclear industries and therefore gives us access to a highly-skilled labour pool on our doorstep." ‌​‌‌‌​‌‌‍‌​‌‌‌​‌​‍‌​‌‌‌​‌​
Spotted something? Got a story? Send a Facebook Message | A direct message on Twitter | Email: News@Deeside.com
---
Latest News
Wales lost out on £155.5 million of public funding due to "poor account management" by Welsh Government
Deeside's Parc Adfer 'energy from waste' facility praised by CBI for enhancing region's energy resilience
---