Deeside residents endure noisy weekend as track renewal work begins on Wrexham to Bidston railway line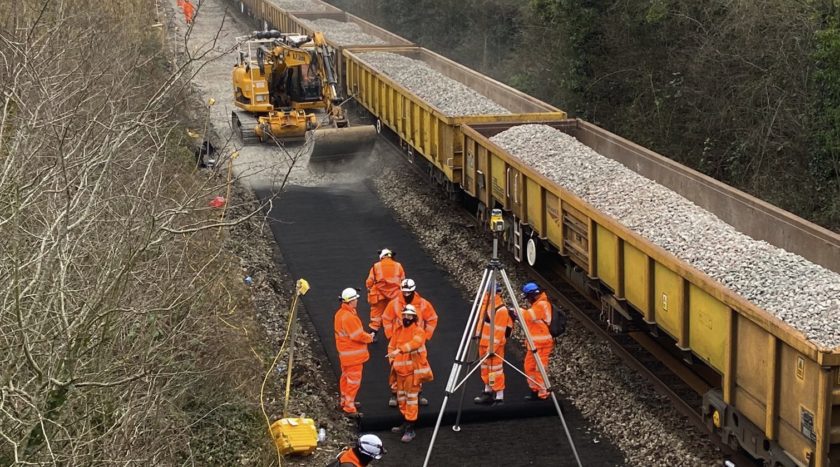 The sound of heavy machinery roared to life as engineering work kicked off on a railway line in Deeside over the weekend. ‌​‌‌‌​‌‌‍‌​‌‌‌​‌​‍‌​‌‌‌​‌​
Round-the-clock track renewal work began on Friday on a section of the Borderlands line which runs between Wrexham to Bidston. ‌​‌‌‌​‌‌‍‌​‌‌‌​‌​‍‌​‌‌‌​‌​
For those living near the railway line, it's been a noisy weekend as engineers remove existing rails, supporting ballast and sleepers on a stretch of the line between Shotton station and Hawarden station. ‌​‌‌‌​‌‌‍‌​‌‌‌​‌​‍‌​‌‌‌​‌​
A few local residents vented grievances on social media, citing noise generated from the engineering works during the early hours of the morning. ‌​‌‌‌​‌‌‍‌​‌‌‌​‌​‍‌​‌‌‌​‌​
Aerial View of Shotton Station currently undergoing a Line Replacement @DeesideDotCom pic.twitter.com/tELUsrCXMm ‌​‌‌‌​‌‌‍‌​‌‌‌​‌​‍‌​‌‌‌​‌​

— Jed Ex (@TheJedex) March 5, 2023 ‌​‌‌‌​‌‌‍‌​‌‌‌​‌​‍‌​‌‌‌​‌​

New ballast has been levelled in preparation for replacement sleepers and track to be laid. ‌​‌‌‌​‌‌‍‌​‌‌‌​‌​‍‌​‌‌‌​‌​
Network Rail sent letters to local residents in early February outlining their work plans. ‌​‌‌‌​‌‌‍‌​‌‌‌​‌​‍‌​‌‌‌​‌​
The letter from Rebecca Harvey, Network Rails Community Relations Manager for Wales and Borders said: ‌​‌‌‌​‌‌‍‌​‌‌‌​‌​‍‌​‌‌‌​‌​
"We are sorry for the short notice of this letter, but we wanted to let you know that we'll be working in the area to replace rails on the track helping to maintain a safe and reliable railway." ‌​‌‌‌​‌‌‍‌​‌‌‌​‌​‍‌​‌‌‌​‌​
The letter goes on to say: "The nature of our work often means some noise is unavoidable." ‌​‌‌‌​‌‌‍‌​‌‌‌​‌​‍‌​‌‌‌​‌​
"We are aware we are working close to your home and will try to minimize this as much as possible, but we are sorry if we do disturb you." ‌​‌‌‌​‌‌‍‌​‌‌‌​‌​‍‌​‌‌‌​‌​
The current work is scheduled to continue on the line through to Sunday 19 March. ‌​‌‌‌​‌‌‍‌​‌‌‌​‌​‍‌​‌‌‌​‌​
As a result of the engineering work, all lines are closed until Sunday, March 12. ‌​‌‌‌​‌‌‍‌​‌‌‌​‌​‍‌​‌‌‌​‌​
Further overnight work is planned for Saturday 25 March, Saturday 8 April and Saturday 15. ‌​‌‌‌​‌‌‍‌​‌‌‌​‌​‍‌​‌‌‌​‌​
A rail replacement bus service, which will stop at all rail stations on the route, will be in operation until Monday 13 March. ‌​‌‌‌​‌‌‍‌​‌‌‌​‌​‍‌​‌‌‌​‌​
Passengers are being advised to check for updates on their journey and to allow extra time for their travels during the period of the engineering work. ‌​‌‌‌​‌‌‍‌​‌‌‌​‌​‍‌​‌‌‌​‌​
Transport for Wales website states: "Engineering work is taking place between Wrexham General and Bidston, closing all lines." ‌​‌‌‌​‌‌‍‌​‌‌‌​‌​‍‌​‌‌‌​‌​
"As a result, buses will replace trains between Wrexham Central / Wrexham General and Bidston." ‌​‌‌‌​‌‌‍‌​‌‌‌​‌​‍‌​‌‌‌​‌​
"If you are travelling before or on Sunday 12 March, you can plan your journey using the National Rail Enquiries Journey Planner." ‌​‌‌‌​‌‌‍‌​‌‌‌​‌​‍‌​‌‌‌​‌​
"If you are travelling on Monday 13 March, these changes are not currently shown in the National Rail Enquiries Journey Planner, please check back nearer to the time of travel." ‌​‌‌‌​‌‌‍‌​‌‌‌​‌​‍‌​‌‌‌​‌​
Two passenger trains per hour?  ‌​‌‌‌​‌‌‍‌​‌‌‌​‌​‍‌​‌‌‌​‌​
The Wrexham to Bidston line – which serves a number of Flintshire stations including Shotton and Hawarden – could finally see two passenger trains per hour operating on the line from May. ‌​‌‌‌​‌‌‍‌​‌‌‌​‌​‍‌​‌‌‌​‌​
As part of the £50m North Wales Metro program to "transform rail, bus and active travel services" across the region, the Welsh Government had committed to increasing the number of trains on the Borderlands Line to two per hour from May 2022. ‌​‌‌‌​‌‌‍‌​‌‌‌​‌​‍‌​‌‌‌​‌​
TfW and rail freight operator GB Railfreight (GBRf) both applied to run additional trains on the line. ‌​‌‌‌​‌‌‍‌​‌‌‌​‌​‍‌​‌‌‌​‌​
GBRf freight uses sections of the track to serve Deeside and Avonmouth from the Padeswood Cement Works. ‌​‌‌‌​‌‌‍‌​‌‌‌​‌​‍‌​‌‌‌​‌​
Network Rail capacity analysis showed that only one of the TfW or GBRf applications could be fully accommodated, so it rejected both. ‌​‌‌‌​‌‌‍‌​‌‌‌​‌​‍‌​‌‌‌​‌​
The Office of Rail and Road (ORR) stepped in and carried out an independent review and gave the green light for additional trains to operate on the line.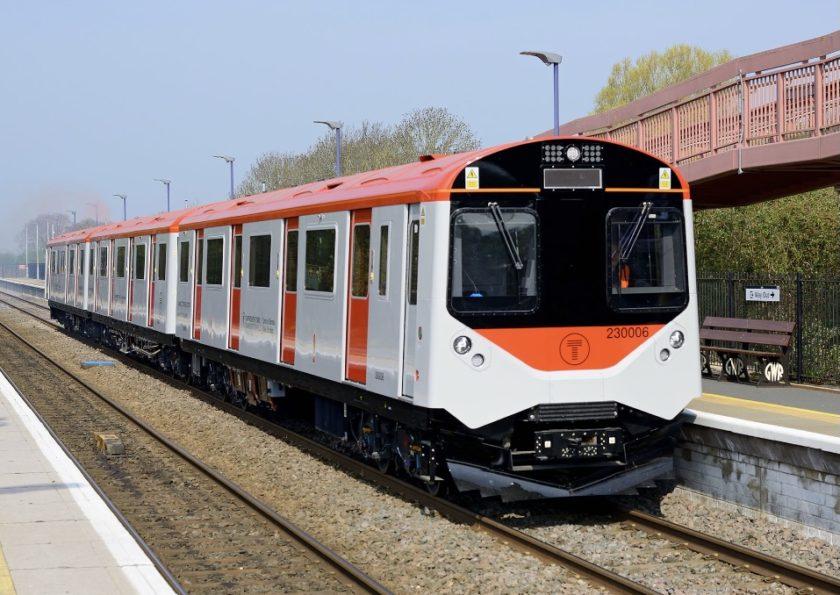 ‌​‌‌‌​‌‌‍‌​‌‌‌​‌​‍‌​‌‌‌​‌​
New trains at last? ‌​‌‌‌​‌‌‍‌​‌‌‌​‌​‍‌​‌‌‌​‌​
Two trains per hour between Wrexham to Bidston will require additional trains to be brought into service on the line. ‌​‌‌‌​‌‌‍‌​‌‌‌​‌​‍‌​‌‌‌​‌​
The troubled Class 230 trains, which were due to come into service on the line in 2019, are yet to enter service. ‌​‌‌‌​‌‌‍‌​‌‌‌​‌​‍‌​‌‌‌​‌​
TfW owns five hybrid diesel/battery Class 230, which are made from refurbished London tube trains. ‌​‌‌‌​‌‌‍‌​‌‌‌​‌​‍‌​‌‌‌​‌​
Over the past few weeks, they have been seen out on the line as drivers go through refresher training, leading to speculation they could finally be unleashed on the line when the timetable changes in May. ‌​‌‌‌​‌‌‍‌​‌‌‌​‌​‍‌​‌‌‌​‌​
Spotted something? Got a story? Send a Facebook Message | A direct message on Twitter | Email: News@Deeside.com
---
Latest News
---