College leaders slam 'out of touch' Welsh Government over introduction of post-16 education reforms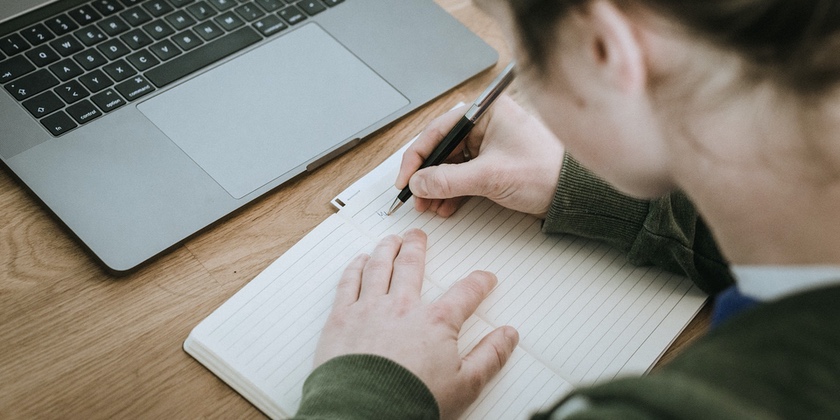 This article is old - Published: Monday, Nov 1st, 2021

A college leaders union has slammed the Welsh Government over its plans to introduce post-16 education reforms saying the timing of the announcement shows "how out of touch" Ministers are. ‌​‌‌‌​‌‌‍‌​‌‌‌​‌​‍‌​‌‌‌​‌​
The Welsh Government will set out its vision today to "radically reform" post-16 education and for the first time ever, "national strategic purposes" for the post-compulsory education system will be enshrined in law. ‌​‌‌‌​‌‌‍‌​‌‌‌​‌​‍‌​‌‌‌​‌​
Some of the arrangements for organising tertiary education in Wales have been in place for 30 years, before big increases in student numbers, devolution and major changes in technology. ‌​‌‌‌​‌‌‍‌​‌‌‌​‌​‍‌​‌‌‌​‌​
The Welsh Government says that to "ensure learners have the support of a coherent sector, focused on widening access and increasing opportunities" it will establish a new Commission for Tertiary Education and Research. ‌​‌‌‌​‌‌‍‌​‌‌‌​‌​‍‌​‌‌‌​‌​
It would mark the first time in Wales' history that all elements of post-16 education – including colleges, universities, adult education, apprenticeships and sixth forms – would come under the one body. ‌​‌‌‌​‌‌‍‌​‌‌‌​‌​‍‌​‌‌‌​‌​
The Commission would monitor, register and regulate providers, and set out the standards expected within the sector – including Welsh medium provision. ‌​‌‌‌​‌‌‍‌​‌‌‌​‌​‍‌​‌‌‌​‌​
The new Commission, the Tertiary Education and Research (Wales) Bill –which sets out nine national strategic duties will be introduced at the Senedd today ‌​‌‌‌​‌‌‍‌​‌‌‌​‌​‍‌​‌‌‌​‌​
"These legal duties reflect the Government's long-term vision for the sector and will guide the Commission's future work." The Welsh Government has said. ‌​‌‌‌​‌‌‍‌​‌‌‌​‌​‍‌​‌‌‌​‌​
The nine strategic duties are: ‌​‌‌‌​‌‌‍‌​‌‌‌​‌​‍‌​‌‌‌​‌​
Promoting life-long learning;
Promoting equality of opportunity;
Encouraging participation in tertiary education;
Promoting continuous improvement in tertiary education and research;
Promoting collaboration and coherence in tertiary education and research;
Contributing to a sustainable and innovative economy;
Promoting tertiary education through the medium of Welsh;
Promoting a civic mission;
Promoting a global outlook.
As part of these reforms, the existing Higher Education Funding Council for Wales will be dissolved. ‌​‌‌‌​‌‌‍‌​‌‌‌​‌​‍‌​‌‌‌​‌​

Jeremy Miles, the Minister for Education and the Welsh language, said: "Supporting our post-16 education sector to face the future has never been more important. ‌​‌‌‌​‌‌‍‌​‌‌‌​‌​‍‌​‌‌‌​‌​

"Much of the way in which we support and organise post-16 education has been in place for decades." ‌​‌‌‌​‌‌‍‌​‌‌‌​‌​‍‌​‌‌‌​‌​

"We need to grasp this opportunity for change, so that we empower our education providers to be part of a diverse, agile and collaborative sector that delivers for learners throughout their lives, as well as for employers and communities." ‌​‌‌‌​‌‌‍‌​‌‌‌​‌​‍‌​‌‌‌​‌​

"This Bill gives us the tools to do that. In establishing the Commission, this bill gives Wales a new national steward for tertiary education and research, with the interest of learners at its heart." ‌​‌‌‌​‌‌‍‌​‌‌‌​‌​‍‌​‌‌‌​‌​

"It will take a system-wide view, supporting learners throughout their lives with the knowledge and skills to succeed. It will help secure independent and diverse institutions that will make significant contributions to national wellbeing and prosperity." ‌​‌‌‌​‌‌‍‌​‌‌‌​‌​‍‌​‌‌‌​‌​

"For the first time in Welsh legislation, we set out what we believe, what we want and what we need from a successful and prosperous post-16 education and research sector." ‌​‌‌‌​‌‌‍‌​‌‌‌​‌​‍‌​‌‌‌​‌​

"The nine national strategic duties for the Commission embody that vision and provide the long-term strategic framework for what this vital and varied sector needs to deliver – as we recover, renew and reform." ‌​‌‌‌​‌‌‍‌​‌‌‌​‌​‍‌​‌‌‌​‌​

The Association of School and College Leaders (ASCL) Cymru says the timing of the announcement is "yet another indication, as if we needed it, of just how out of touch the Welsh government is with the reality of the massive disruption being felt across our schools and colleges due to coronavirus."

ASCL Cymru Director, Eithne Hughes, said: "While we agree that reforms to the education system are required, we have to ask if now is the time for yet another huge policy shift while we are in such a period of instability and uncertainty." ‌​‌‌‌​‌‌‍‌​‌‌‌​‌​‍‌​‌‌‌​‌​

"Education leaders across Wales are run ragged and, above all else, totally exhausted by the task of simply keeping our schools and colleges open in the face of massive levels of Covid-related absence among both learners and staff." ‌​‌‌‌​‌‌‍‌​‌‌‌​‌​‍‌​‌‌‌​‌​

"The funding of post-16 education across Wales has been savaged in recent years and, if the Commission is to be effective in transforming this underappreciated and overlooked sector, schools and colleges will want to see a funding increase to ensure a broad, high-quality, provision for all learners." ‌​‌‌‌​‌‌‍‌​‌‌‌​‌​‍‌​‌‌‌​‌​

"Leaders will also want to see details on how the Commission will regulate value for money in school and college settings and, most importantly, that the Bill ensures post-16 learners across Wales have as wide a choice as possible in terms of the options open to them after taking their GCSEs." ‌​‌‌‌​‌‌‍‌​‌‌‌​‌​‍‌​‌‌‌​‌​

"These are big issues for schools and colleges and they do not need Welsh government attempting to railroad through critically important change at a time when their efforts are focused on the continuing chaos caused by the pandemic. The Education Minister needs to pause for breath and allow schools and colleges across Wales time to recover." ‌​‌‌‌​‌‌‍‌​‌‌‌​‌​‍‌​‌‌‌​‌​

‌​‌‌‌​‌‌‍‌​‌‌‌​‌​‍‌​‌‌‌​‌​
Spotted something? Got a story? Send a Facebook Message | A direct message on Twitter | Email: News@Deeside.com
---
Latest News
---